The good news for golfers of all ages and ability levels is that there are plenty of options when it comes to golf clubs.
The bad news is that all of the options can be confusing.
This is especially true when the discussion centers around the golf shafts that are available for players to use.
Our goal is to help clarify if graphite shafts are better and who should use graphite shafts.
Are Graphite Shafts Better?
It depends! For a driver, yes 100% of the time. When you get to the irons, our recommendation is if you swing your driver less than 90 miles per hour, then graphite shafts will be better for numerous reasons.
Below we will dive and discuss these reasons to help you select the best golf shafts for your game.  The key to remember about golf clubs is that golf clubs can make you better, but they aren't going to drop your handicap from 15 to scratch.  
The right clubs help you produce your better shots more often, but not enough to drop your handicap by 15 shots.  Regardless, it is still key to have the right set of clubs in your hands to increase your chances of hitting a quality shot.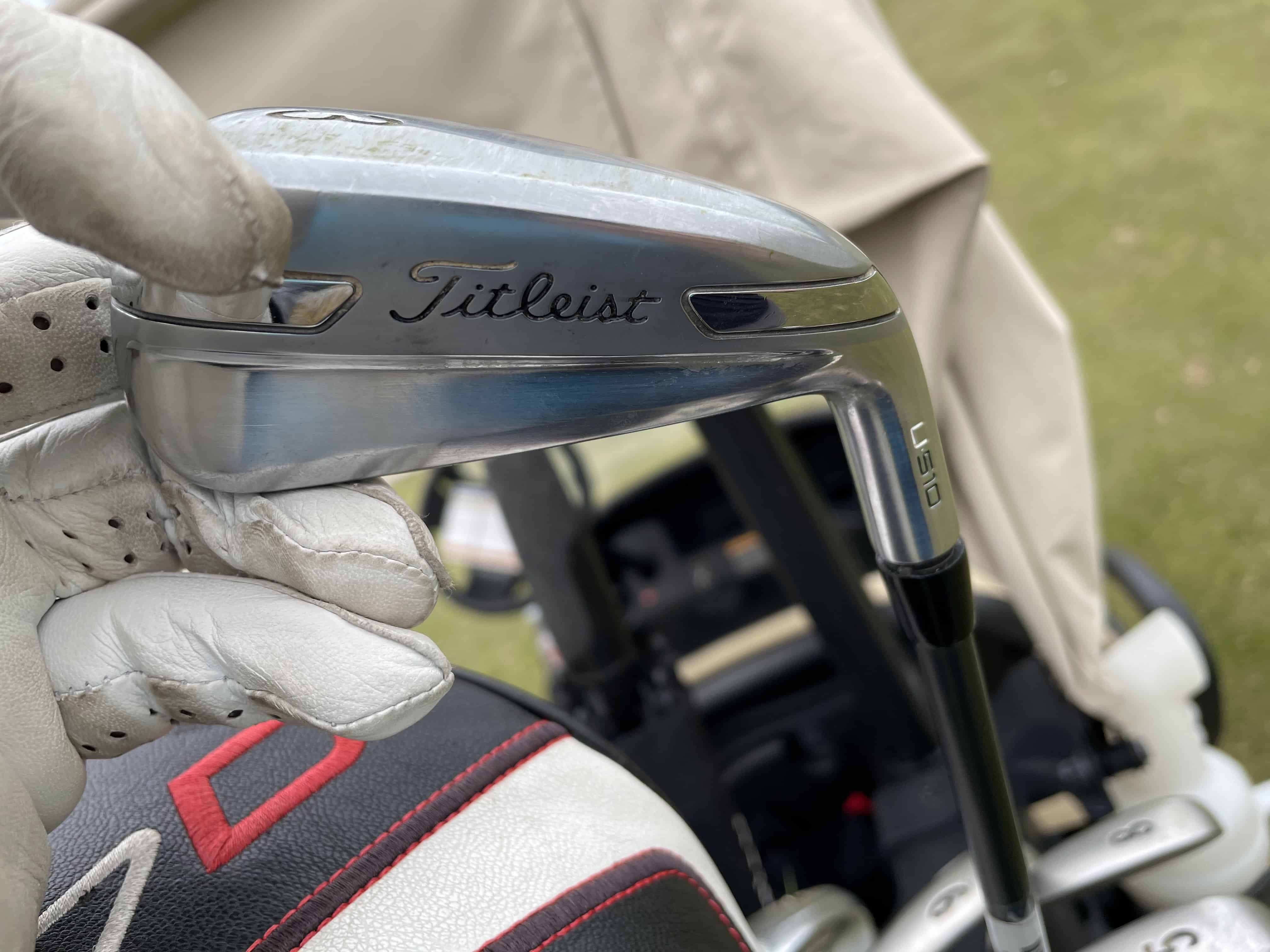 Who Should Use Graphite Shafts?
Junior, Senior and most Women golfers should use graphite shafts in their irons and hybrids.  The majority of golfers in these categories swing their driver less than 90 miles per hour.  Of course there are always exceptions to the rules and golfers should measure their swing speed for the final determination.
Ultimately, every golfer is trying to find the best golf clubs to control three key factors.
The best golf clubs to control the low point in their golf swing.
The best golf clubs to help the golfer start the ball on the intended target line with the right amount of curve that is predictable.
The best golf clubs to help the golfer maximize speed.
The golfer needs to find the right golf clubs that help check all three of the boxes above.  Of course, there is some give and take from one category to the next and the golfer should consider which of the three bullet points above is most important.  If they value distance over anything else, then even if they swing over 90 miles per hour with the driver, they might consider graphite shafts in their irons and hybrids.
Steel vs Graphite: Which is better?
Advantages of the Graphite Shafts
Overall Feel
Light Weight
More Flex
Advantage #1 Overall Feel
The graphite shafts can feel more comfortable and easier to hit.  The lightweight nature of the graphite shaft provides additional swing speed and the golfer is able to hit the ball further.  With the additional torque the golfer can feel a bit of a trampoline like affect with a solid struck ball.  The smoothness of the graphite shafts feel great to some.
Some golfers really care about their feel and want the feedback on every shot.  With a graphite shaft the feel is usually soft and forgiving.  
What is the most versatile golf club?
Advantage #2 Light Weight
The light weight provides additional swing speed.  The formula for additional distance is pretty simple.  The faster the swing speed and the more centered the hit, the further the ball high fly generally speaking.  While spin rate does have a significant impact with most irons you aren't going to see a major difference.
The bottom line with extra distance is that when hitting irons the most important factor is the distance control and being able to hit a club 155 yards when they need to.  Some people find the lightweight nature of the graphite shafts more difficult for distance control.
The golfer must decide what is more important, carrying the ball the same distance every time or having some extra distance with the graphite shafts.  Fortunately, with the improvement of graphite shafts these do not have to be separate from each other and the proper club fitting process can help you add extra distance and have the consistency in the distance the shot carries each and every time.
Do professional golfers use hybrids?
Advantage #3 More Flex
The additional flex in the graphite shafts provides additional power in the golf swing.  This is really important to the golfer that struggles with swing speed.  This extra kick can be helpful for golf with a slower swing speed.
If you have a golf swing with the driver about 100 miles per hour and have ever hit a senior graphite shaft, you can certainly feel the extra whip, which means more quick and more distance for the golf that doesn't have a swing speed above 90 miles per hour with the driver.
How to increase swing speed for seniors (3 steps)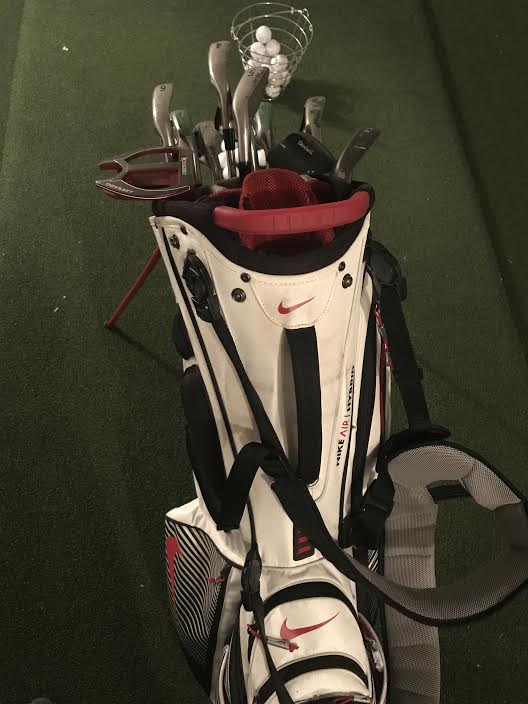 Next Steps: Test Your Options Out
Our number one recommendation before making any purchase is to test out your options.  Whether you go for a complete fitting with a professional or visit your local golf store, make sure you are testing out and measuring total distance, feel and overall performance with the variety of options that are out there.
The key is to determine what you need out of your golf clubs (accurace, distance control, or overall distance) and then test out to match the criteria that is most important to your game.
Final Steps: Create A Distance Chart
Once you have determined and selected your golf clubs, make sure you create a distance chart like the one below.  Golfers need to know how far they hit each club in their bag and there are now simple ways to measure.  You no longer have to stand at the range and measure with poor quality golf balls or inaccurate readings to specific targets.
I would highly recommend each golfer create a distance chart like the sample below:
| | | | |
| --- | --- | --- | --- |
| Club | Carry Distance (100%) | 90% | 80% |
| 2 Utility Iron | 210 | | |
| 4 iron | 190 | | |
| 5 iron | 181 | | |
| 6 iron | 171 | | |
| 7 iron | 163 | | |
| 8 iron | 153 | | |
| 9 iron | 143 | | |
| P Club | 130 | 123 | 115 |
| Pitching Wedge | 118 | 110 | 102 |
| SW Club | 105 | 97 | 91 |
| LW Club | 90 | 82 | 74 |
This might be the most important information you can use to help you play quality golf.  I have heard so many stories and have seen it first hand where golfers completely over estimate how far they hit each iron.
Instead, create a chart and print it out.  Carry it with you in your notebook as your take notes on the course and create a quick reference chart to help you eliminate emotions or ego overtaking your club selection process.
How can you create your own chart?
Best Option: I would highly recommend a launch monitor!
These portable devices can be used at the driving range, golf course or set up in your home net or golf simulator.  These devices are game changers not only on being able to map your bag and know your distances, but they also provide quality feedback after on every shot and provide the following information:
Carry Distance
Spin Rate
Launch Angle
Spin Axis
Total Distance
Ball Speed
This information will help you map your bag, decide on which clubs are best for your game, develop a stock shot and much more.  I love using my SkyTrak 365 days a year in my golf simulator setup.
The process for mapping your bag can looking something like this:
Hit 5 shots with each club in your bag.
Log the carry distance and total distance for each shot.
Eliminate any outlier numbers (poor hits or low spin rates).
Take the average and create a map of your bag.
If you visit any PGA Tour event you will see plenty of golfers utilizing their launch monitors.  While most can't afford a Trackman, there are some very affordable options in the 500-2000 dollar range.  I own the SkyTrak and think the world of it.  
Here are the top 3 options to check out: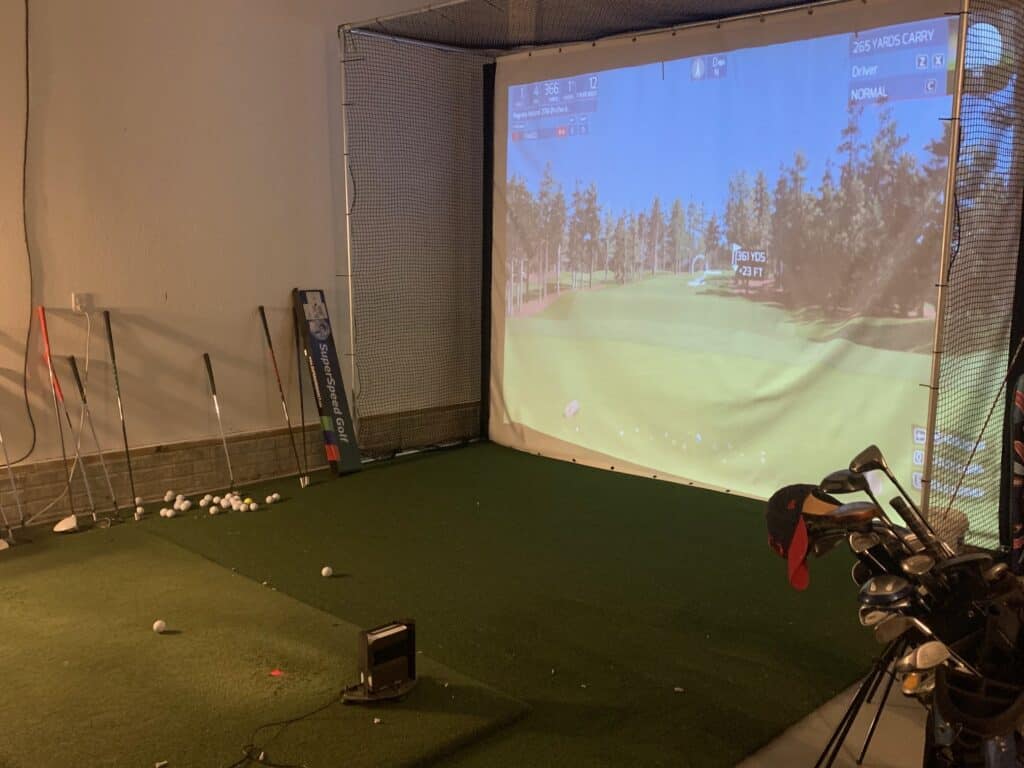 Take Action – What You Can Do Today to Get Better
What does this mean for you?  I believe in the following recipe to get better:
1 – Improve your motion in the golf swing by identifying a golf instructor.  Here are some options:
Here is a list of golf instructors that we have reviewed:
2 – Train to swing faster and improve your swing speed.  Here are some options:
Looking to gain more Speed and Distance in your swing. Two Options:
3 – Understand course strategy and work to break through your next barrier.  Here is a series on breaking through:
We have provided guides on how to break 100, 90, 80 and 70. Check out more below, if interested.
4 – Practice Frequently
Did you know that I build a golf simulator in my garage and have played over 500 rounds of golf on my SkyTrak system?  It has been a game changer and one worth checking out. Here are some of my other posts on golf simulators frequently asked questions: