Getting the right clubs in your bag is vital to your overall success as a golfer.  One of the great things about being a golfer today is the access to some great technology to help make the game easier.
For the beginner golfer, they often want to be able to hit the ball in the air and at a reasonable distance. 
The more advanced golfer seeks precision with their clubs.  When they are trying to hit a ball 152 yards into a green, they don't want a high degree of variability.  
While the junior and senior golfers in addition to many women golfers need some additional speed to help launch the ball and to carry the ball far enough to be able to play the course.
Every golfer in each of the categories has different needs and the versatility in club options today is incredible and worth taking advantage of. 
I personally have played both steel and graphite irons.  I used graphite as a young junior golfer and then shifted to steel shafts in my irons as I gained additional swing speed and got bigger and stronger.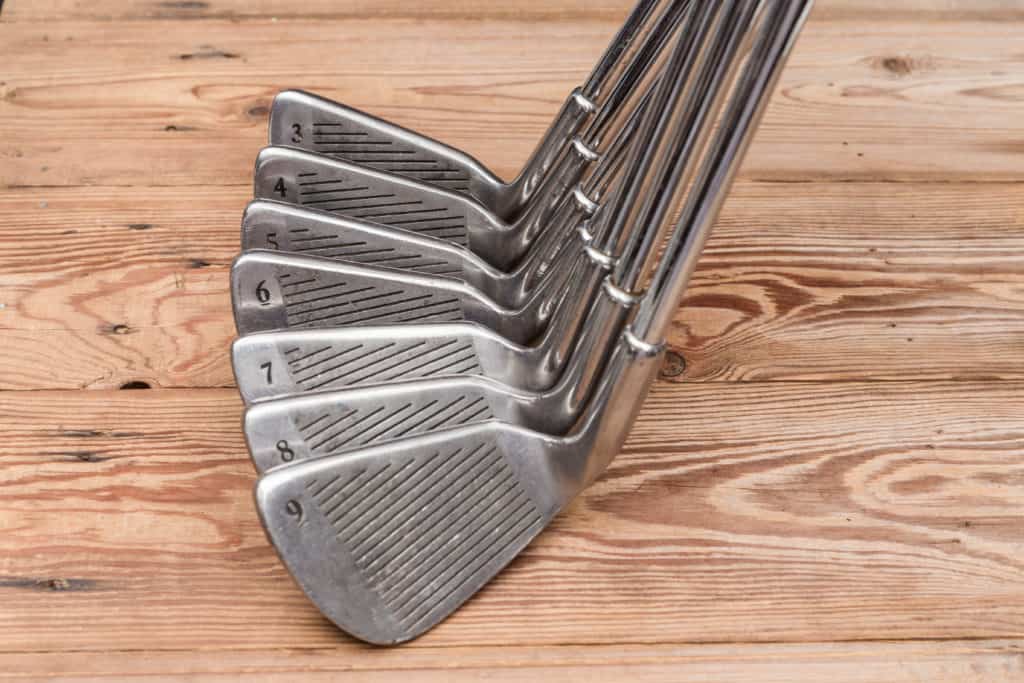 Steel vs Graphite – Which is Better?
They both carry some distinct advantages.  If your driver swing speed is below 90 miles per hour, the recommendation would be to go with graphite with your irons.  If precision in carry distance is important for the more advanced golfer, the recommendation would be steel shaft for your irons.
With the advancement in graphite shafts, all golfers, regardless of swing speed should use a graphite shaft in their driver.  The 45 inch length shaft in the driver and the different options in graphite shafts make the graphite option the best for the driver.
Below, I will break down the following information regarding steel vs graphite golf clubs.
Advantages of the Graphite Shafts
Disadvantages of the Graphite Shafts
Advantages of the Steel Shafts
Disadvantages of the Steel Shafts
How to measure what is best for your game
Advantages of the Graphite Shafts
#1 Overall Feel
The graphite shafts can feel more comfortable and easier to hit.  The lightweight nature of the graphite shaft provides additional swing speed and the golfer is able to hit the ball further.  With the additional torque the golfer can feel a bit of a trampoline like affect with a solid struck ball.  The smoothness of the graphite shafts feel great to some.
#2 Light Weight
The light weight provides additional swing speed.  THe formula for additional distance is pretty simple.  The faster the swing speed and the more centered the hit, the further the ball high fly generally speaking.  While spin rate does have a significant impact with most irons you aren't going to see a major difference.
Looking to take your game to the next level? Check out this post!
#3 More Flex
The additional flex in the graphite shafts provides additional power in the golf swing.  This is really important to the golfer that struggles with swing speed.  This extra kick can be helpful for golf with a slower swing speed.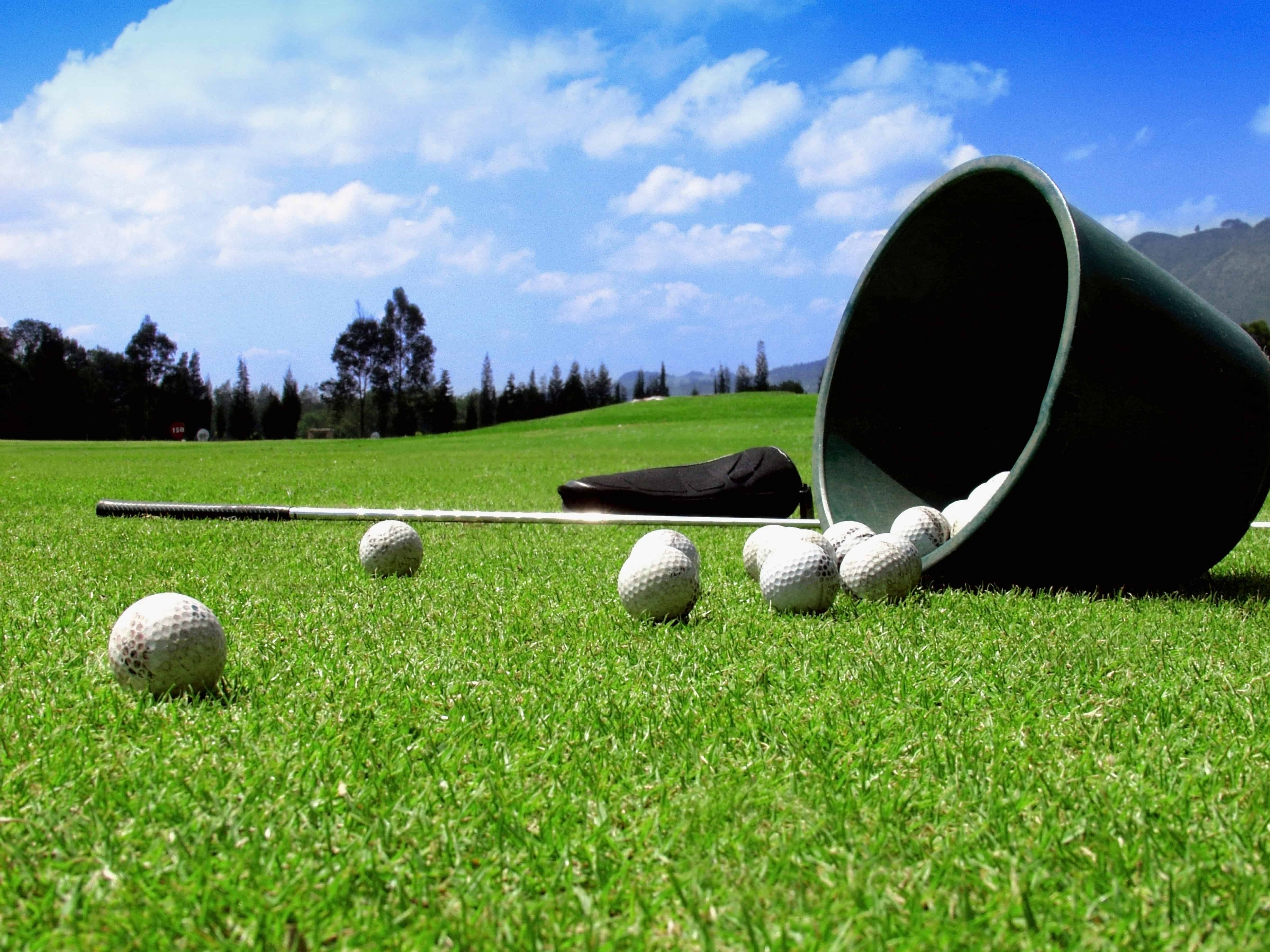 Disadvantages of the Graphite Shafts
It is sort of ironic that the three advantages are also disadvantages depending on what your need out of your golf club. 
For the higher swing speed golfer, which I would classify as anyone with a driver swing speed of 95 miles per hour or higher, you are going to want a more stable feel in your golf swing. 
The extra flex and the lower swing weight can bring in some variability that helps you be consistent with your carry distances.
As a young junior golfer, I recall flying a pitching wedges up to 155 yards on some shots.  This would be this extra kick at the bottom of the swing and the ball would simply launch too far. 
The 155 yards sounds great, but when you are expecting it to only fly 135, you are in a world of trouble with where your ball ends up on an approach shot.
Advantages of the Steel Shafts
#1 More Solid Feel
You won't get the jumping feeling that you can get with a graphite shaft.  The clubs responds more consistently as there is more of a solid feel when striking the ball.  Off center hits will vibrate some and you can tell when you don't hit a quality shot.
#2 Durability
Steel shafts can last for a long time without concerns over durability.  The overall sturdiness of the steel shafts are what the higher end players are looking for.  They seek the consistency and understanding what the ball is going to do on a regular basis based on the contact.
Most drivers, fairway woods and hybrids now come in graphite shafts.  The extra distance and the quality of the graphite shafts help make this a solid option for just about all golfers.
Disadvantages of the Steel Shafts
Similar to the graphite shafts, the advantages are also the disadvantages for the slower swinging golfer.  If you need that extra torque, feel and light weight part of the swing, the steel shaft can become difficult to hit and the feel is not good.
Who Should Play the Graphite Shafts
I would highly recommend all junior, senior and women golfers to highly consider the graphite shafts when it comes to the irons. 
It is a given that drivers, fairway woods, and hybrids will all have graphite shafts and the golfer can take advantage of the light weight, torque, and general different feel with the graphite shafts.
If as a senior golfer, your driver swing speed is still over 95 miles per hour, you can still get away with playing steel shafts in your irons, but it is something to keep an eye on as your swing speed slows down as your age.
Recently, I read a story about Jason Dufner moving to graphite shafts in his irons.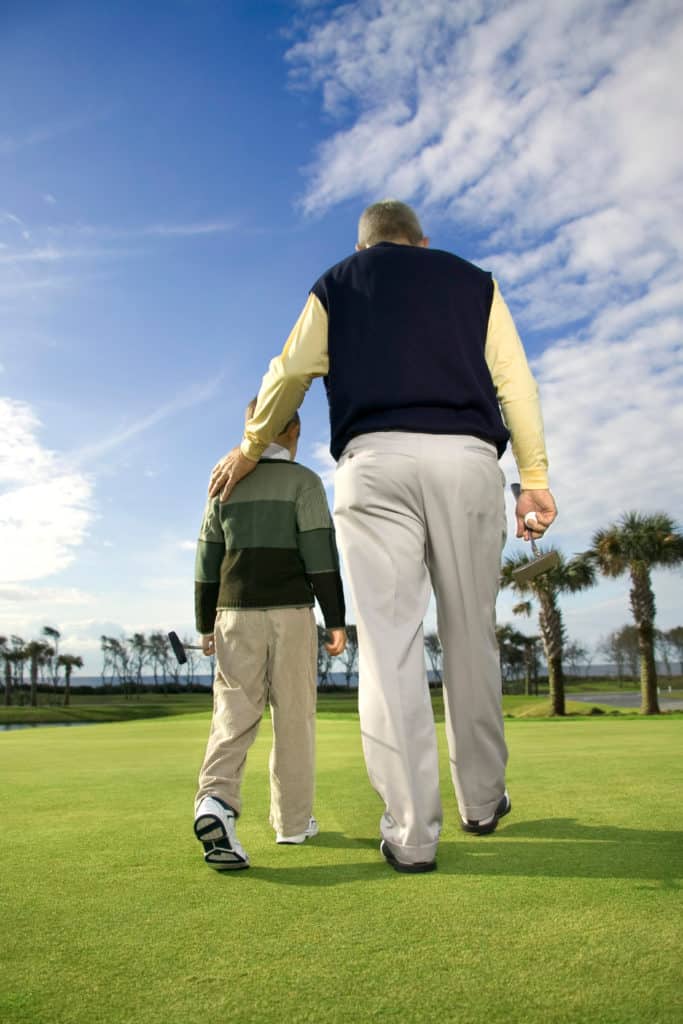 What is the distances difference between graphite and steel?
Depending on what club you are hitting, due to the additional swing speed with the graphite shaft, you can expect 5-12 yards of additional distance with each club.
This becomes very important for the junior and senior golfer.  The key is to set the ego aside and make sure the 14 clubs you are carrying are the best 14 clubs for your game.  They often don't ask how, just how many.  They key is to shoot your lowest scores possible!
How to measure what is best for your game?
The great thing about golf in today's era is that golfers have access to some wonderful technology that can allow them to experiment and figure out what is best for their game. 
I highly recommend a launch monitor to provide the feedback you need to improve your swing and to ensure you have the correct clubs.
I would recommend ordering a single iron in a graphite shaft around a 7 or 8 iron and compare with your launch monitor between the graphite and the steel shaft.
In today's golf world, the access to affordable launch monitors is a complete game changer.  Not only can one help you set up your experiment with different swings and philosophies, but it can also help you map your bag by knowing the distance you carry each club.   It can also help ensure you have the right 14 clubs in your bag.
Have you considered shifting to more hybrids yet.  Check out this post.
Some areas you will want to monitor include:
Start line consistency
Amount of side spin
Ball speed
Carry distance
A Launch Monitor is a great addition to your practice sessions even beyond determining what hip movement is best for your game.  
Stop guessing on your ball and club data and get the immediate feedback that you need to improve your game.  Club selection and the makeup of your bag is often overlooked by many amateurs.
The professional golfers of today all have access to some great technology including launch monitors to help measure their swing and know their numbers.  Can an amateur use this same or similar technology for game improvement?  
Yes, absolutely and I would highly recommend it.  
Even if you aren't going to go all out and build an indoor golf simulator like I did (see below), you can still pick up a launch monitor at a reasonable price and use it in your indoor net or taking to the course or driving range with you!  
Knowing numbers like spin rate, ball speed, spin axis and other key information is vital to your growth.  Sharing these numbers with your instructor can be helpful and help with equipment selection as well.  This will help you select the right clubs for your bag and when to add that extra hybrid or wedge.
I would recommend one of the three launch monitors listed below: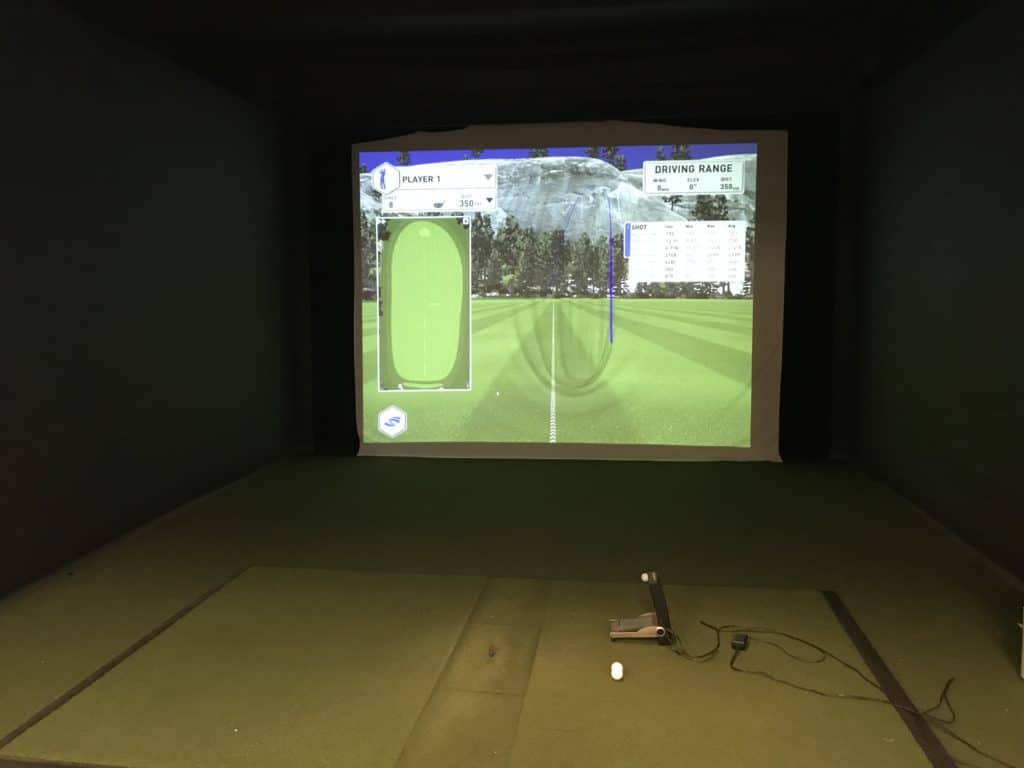 My Secret To Golf Improvement
Let's face it, in order to get really good at golf, we must practice frequently.  About three years ago, I made the leap and invested in a golf simulator build for my garage.  
I went with a SkyTrak Launch Monitor and the TGC software and can now play over 100,000 courses including Augusta, Pebble Beach, Bethpage Black, Whistling Straits. St. Andrews and many other of the top 100 courses in the world.
This golf simulator setup, which is more affordable that you might imagine, has been a game changer.  I can now play golf everyday of the year regardless of rain, snow, cold weather or time of day. 
I can practice or play rounds of golf.  I can stand in the 11th fairway at Augusta and with the auto-rewind feature I am able to practice my approach shots from various differences.
It is worth checking out through Rain or Shine Golf as they offer some incredible packages along with financing offers that are difficult to beat.
Take Action – What You Can Do Today to Get Better
What does this mean for you?  I believe in the following recipe to get better:
1 – Improve your motion in the golf swing by identifying a golf instructor.  Here are some options:
Here is a list of golf instructors that we have reviewed:
2 – Train to swing faster and improve your swing speed.  Here are some options:
Looking to gain more Speed and Distance in your swing. Two Options:
3 – Understand course strategy and work to break through your next barrier.  Here is a series on breaking through:
We have provided guides on how to break 100, 90, 80 and 70. Check out more below, if interested.
4 – Practice Frequently
Did you know that I build a golf simulator in my garage and have played over 500 rounds of golf on my SkyTrak system?  It has been a game changer and one worth checking out. Here are some of my other posts on golf simulators frequently asked questions: