Many of us are seeking an increase in clubhead speed, hoping to get more distance to be able to have shorter yardages on our approach shots.
The formula the PGA Tour players have followed over the past 5-7 years now is to smash the ball with the driver, find it out there somewhere and hit the wedge or short iron into the green. 
They also have the swing speeds to overpower the par 5's and reach 2-3 of the par 5's per round in 2 shots, leaving a potential eagle or a two putt birdie. This helps increase the chances of shooting under par and of course winning.
Check out SuperSpeed Golf – Use Discount Code Golfjourney365 for a 10% discount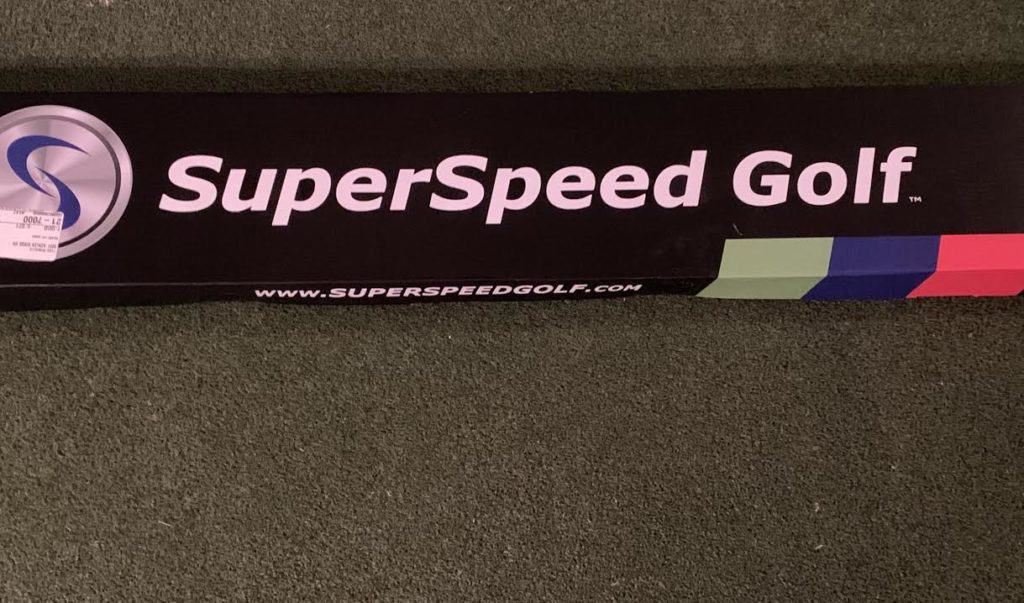 Amatures have seen this formula and wonder how they too can add more swing speed to their game which will result in greater distance.  Did you know that for every 1 mph increase in club head speed, a golfer could see up to 2.5 additional yards, depending on the smash factor?
Yes, the evidence is pretty clear on the need for speed at both the PGA tour level or even if you are playing skins against another group of golfers at your local course or country club.  At the end of the day, the analytics don't lie and the closer or the shorter the yardage left into the green results in being closer to the hole after your approach shot.
The analytics on the green tell us that the closer to the hole, the better chance of making the putt.  Simple logic tells us that we need to increase our swing speeds.
Think for a minute, would you rather have a 165 yard shot from the fairway or 125 yards from the rough.  I think most golfers and the analytics would agree that the 125 yard shot has a higher chance of being closer to the green.  The PGA Tour make percentage from 8 feet is only 50%, so we can all become better putters by hitting it closer to the hole.
This brings up the question, how can an amateur increase club head speed to produce great ball speeds, resulting in shorter approach shots and leaving us with short clubs for our approach shots?
One option, and a pretty good option I might add, is the SuperSpeed Golf OverSpeed Training System that many of the PGA Tour players are using to increase their swing speeds in the 120 mph range.  I started using this system about 5 weeks ago and want to provide an update on where I am currently at in my journey to add increase swing speed.
I have about 1 more week with the 1st level protocol.  I will continue to add updates every 4 weeks to document the progress and increase in swing speed.
Update: I have used SuperSpeed since November of 2019, three years later my average driver swing speed is now 108 and I occasionally hit the PGA Tour average of 113. Not bad for starting at 98 miles per hour just 3 years ago!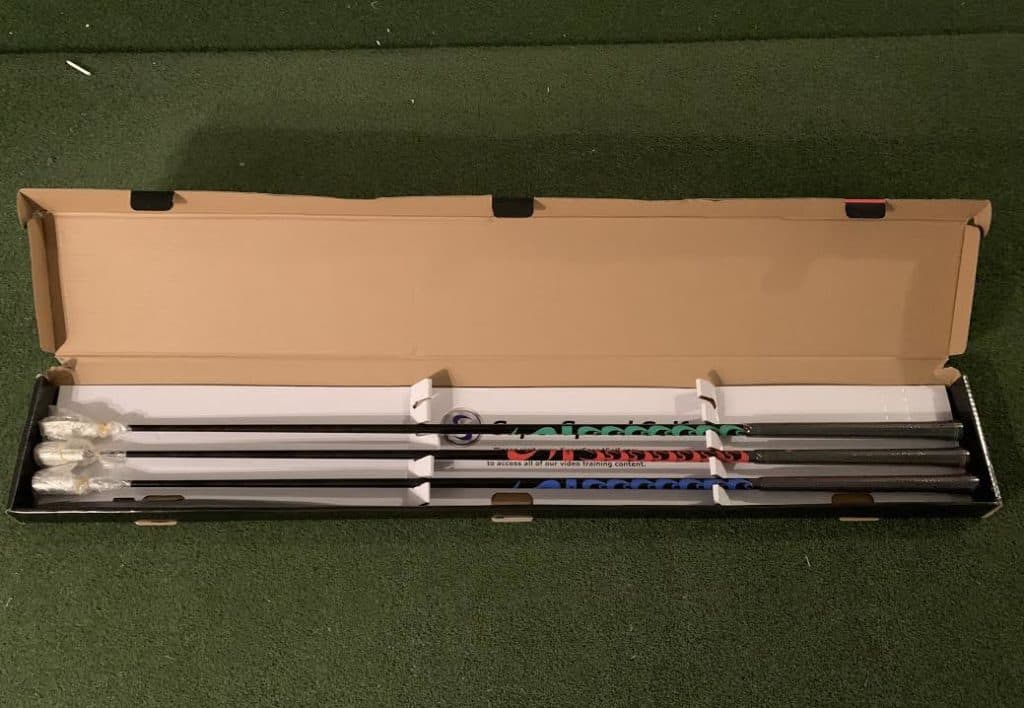 SuperSpeed Golf – My Results
The game of golf has changed at the professional level and as amateurs we often look to what the pros are doing to increase their swing speeds or to improve their games.  As a result, I finally made the purchase in October of 2019, right around the middle of the month. I have followed the protocols for the first 4 weeks and have seen results.
Looking for other ways to increase your swing speed? 5 Tips
Initial Swing Speeds
My initial swing speed with the driver as measured by my speed radar that I purchased along with the SuperSpeed Training clubs was between 100-102 mph.  I typically hit my driver around 240-250 yards and when it is dry out it could roll out to 260-280. However, in the part of the United States that I live in, we don't get to play many rounds on dry courses.
After completing the protocol that initial time I did see a jump to between 107-110mph with the highest coming in at 111mph with the driver as measured by my speed radar.  This is between the 5-8% jump that I believe one could expect. 
I am fortunate to have a golf simulator setup in my garage that I used not only during the offseason, but also to improve my game and have fun during the season.  I often hit my 3 wood off of the mat for pace of play purposes and because I need practice with my 3 wood.
My results have shown an increase from an range of 92-96 with the occasional 97-98 to a range of 96-100 with the occasional 101-102 club head speed.  This would average out to about a 5% increase in club head speed.
This is measured by my SkyTrak device, which actually takes the ball speed and converts to club head speed. These increases have occurred without trying to "smash" the ball during play. In fact I work the ball different ways and try to stay within myself during my swings.
Update: Crazy to think about my increase over the past 3 years. Thrilled I made this commitment back in 2019. What are you waiting for! Get started today! I believe in this system!
Learn more about the benefits of a SkyTrak
Also, consider visiting our Recommend Products Page for more info on simulators, enclosures/nets, shoes, golf balls and more.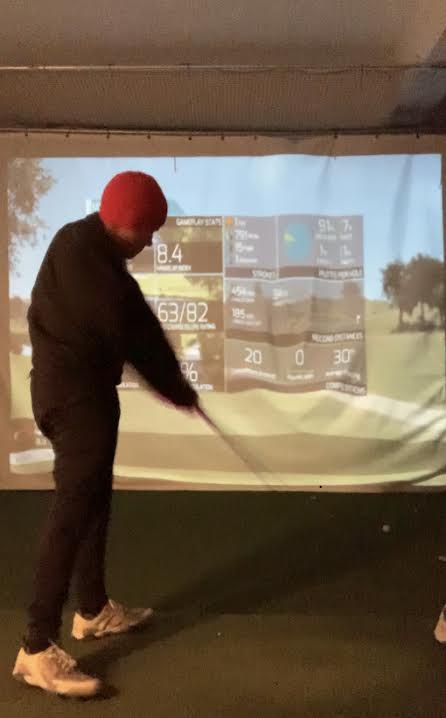 Overall, I think it is safe to say that I have experienced a 5-8% increase in club head speed.  The carry distance with my 3 wood on the SkyTrak system was around 235 yards on average and is not close to 250 on average.  I am looking forward to continuing on with the protocols and hoping that the speed becomes more permanent and a regular swing speed. 
Check out SuperSpeed Golf – Use Discount Code Golfjourney365 for a 10% discount
I have experienced the best increases when playing right after completing the protocols. From what I understand at around the 4-6 week mark, you can expect the speed increases to be more regular and consistent.
How Often Do you Complete the Protocols – How Many Different Protocols are there?
The Superspeed Golf System provides 5 protocols that you progressively follow.  They called these the 5 different levels and about every 6-8 weeks you step up to the next level.  You get to level 5 by the 49th week and then you continue on with this protocol to continue to increase speed and ensure that you maintain.  The first round protocol lasts around 6 weeks and the 2nd level lasts around 8 weeks. Once you get to level 3, you stay with that protocol for 12 weeks.  Level 4 lasts 22 weeks and level 5 is ongoing.
The longer you stay with the protocols, the more the speed will become more permanent.  Also, the longer you stay with the protocols, the smaller jumps you will see in speed. That first 5% jump can happen on the first day and then after the first 5-8% you see smaller increments of increases.
What PGA Tour Players are Using the Super Speed System
The list is quite lengthy of the PGA Tour Pros using the Superspeed Golf System:
Phil Mickelson
Ian Poulter
Billy Horschel
Martin Kaymer
Paul Casey
Jon Rahm
Bryson DeChambeau
Matt Kuchar
And many more for a total that exceeds 100
What is the high range for an increase in swing speed?
Based on my math I could see a maximum range for increase of speed in the 8-11% range.  This could mean up to 27.5 yards in total distance. That would be game changing and helpful.  The amateur, like myself, that is swinging in the 100-102 could get up to 111-113 mph which would mean being right at the tour average for clubhead speed with the driver.  I believe that continuation with the SuperSpeed system and depending on the age of the golfer and the quality of the swing will have an impact on the overall amount of speed gained.
The Science Behind the Overspeed Training System
Ultimately, the SuperSpeed Golf System is utilizing speeding training.  This is where you swing or move your body at a faster than the typical speed that your body moves.  This helps develop the motor pattern, which has a set range of sped for the neuro-muscalar response when you make a normal swing.  You are training your neuro-musuclar response to adapt to a higher speed.
My understanding is that overspeed training was first used decades ago with Russian sprinters preparing for the olympics.
Can You Complete This Training During the Season?
I would say that yes you can complete the SuperSpeed Training system during your regular golf season, but be careful not to use it right before you play a round of golf.  I believe you could lose some of the feel for the clubhead and either have your body ready to overreact or have your body tired out from the training. Now if you trained several hours prior to actually playing a round, I believe you would not have a negative impact. It might be best to start in the off season and then continue during the season.
Who Might Not Gain the Speed Through This System?
I am thinking the person who doesn't have time or doesn't stay disciplined.  The science is there, you have to be disciplined enough to follow the system.  It doesn't take much time, but it does take some effort and pushing yourself to new limits.
Other Benefits I have Experienced So Far
I have noticed that my swing feels more connect – I have typically struggled with my hips firing to fast and getting stuck behind me, resulting in flipping the club to square it up..  My main through is swing faster not harder during my training. Having recorded my swing on video, I see a better kinematic sequence and have noticed it with my results on the course.
I am currently hitting a nice draw and fade on demand off the tee box and am getting greater speed in my comfortable swing range.  I like the thought of training at 100% and then taking my 80-90% swing to the course as I play for a score and not overall distance, but having that extra 5-8% in my back pocket has been an advantage.
Train anywhere you can make a golf swing.  In your garage or possibly in your house if your ceilings are high enough. And of course outside either at home, the range or the course.
Only takes 8-10 minutes to complete the protocol.  You will train 3 days a week. There is a scientific why you can't train everyday.  
You can see instant results as early as your first training session and more permanent results after just 6 weeks.  Keep working and you can maximize your potential as you increase the level of difficulty and swings in your protocols.
The protocols are clearly laid out for you and there are excellent youtube videos to ensure you are correctly completing the protocols.
PGA Tour Pros are utilizing the system, so it is safe to assume these are good for your game.  The game of golf is now built on speed. Without the speed, you can't produce the distances to compete.  I wish I had this golf training aid as a junior golfer!
With a golf swing radar you get instant feedback on your progress. Each training session can be tracked and over time you can see your growth.
Overall – Cons of the Superspeed Golf System
The protocols can be tiring and it takes some discipline to ensure you are training three times a week.
The protocols have you swing your opposite handed as well during the training sessions – for some Thai can be awkward.
I would recommend not training right before you go play a round – as you train for speed you might lose some feel for the club head in the very short term.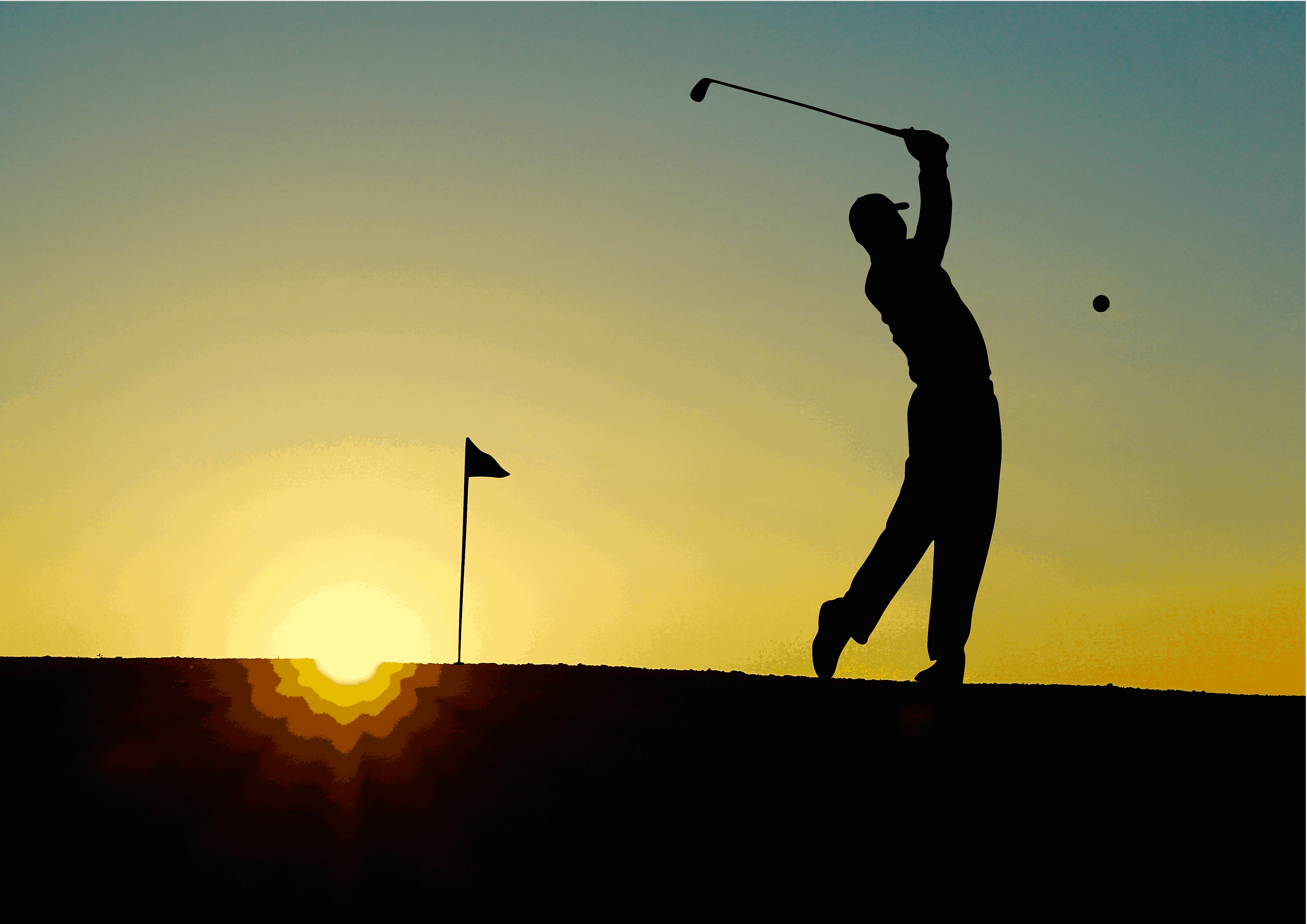 What's Next
I will continue on with my training.  I train every other day as it is advised that you do not train everyday as your neuro stsem needs time to recover and set the new acceptable range.  Some people might try to create their own protocol, but I truly want to test whether the prescribed protocols works.
I have heard of different PGA Tour players looking to change up the protocols, but I believe a great deal of research and control groups have been used to develop the current protocols.  WOuld this system work for you? I believe it could work for any golfer, just be sure to follow their safety recommendations to ensure you keep your body health and ready to enjoy the game that we all love.
Would wouldn't want more distance to reach that par 5 in 2 shots or to dominate some of the shorter par 4s on your home course?  I will continue on sharing the results every four weeks. So far from October of 2019 to November of 2019, the results have been positive.  Check back every 4 weeks to see where my current progress is, which might help you decide to make the jump, invest the money and hopefully gain the speeds.
Ready to get your very own SuperSpeed Golf System?
Interested in other swing training aids?
Other Options?