All the buzz in the golf world is about swing speed and ball speed.  
We have heard about Bryson DeChambeau pushing to get his ball speed above 200 miles per hour, which means his swing speed is going to be 130+ mph.
What does this mean for the amateur golfer?  Is it possible to add speed?
How would an amateur go about measuring swing speed in their golf swing?
Swing speed in golf is very important to reach your highest potential in golf. 
There use to be the saying drive for show, putt for dough, but the analytics have proven just how important a long drive can be and the impact it can have on a score.
The logic and the analytics are easy to match up. 
We know that from 100 yards, the average PGA tour approach shot is to about 18 feet.  If you go out to 150 yards, you start to get shots between 25-30 feet from the hole.
Obviously, the close a golfer is to the hole, the better odds of making the putt.  Over the course of 18 holes or a 4 round tournament, the golfer that consistently hits closer to the hole, will make more putts. 
Over the course of the season, these numbers play out and the longer hitter has the advantage.
So, what should an amateur do?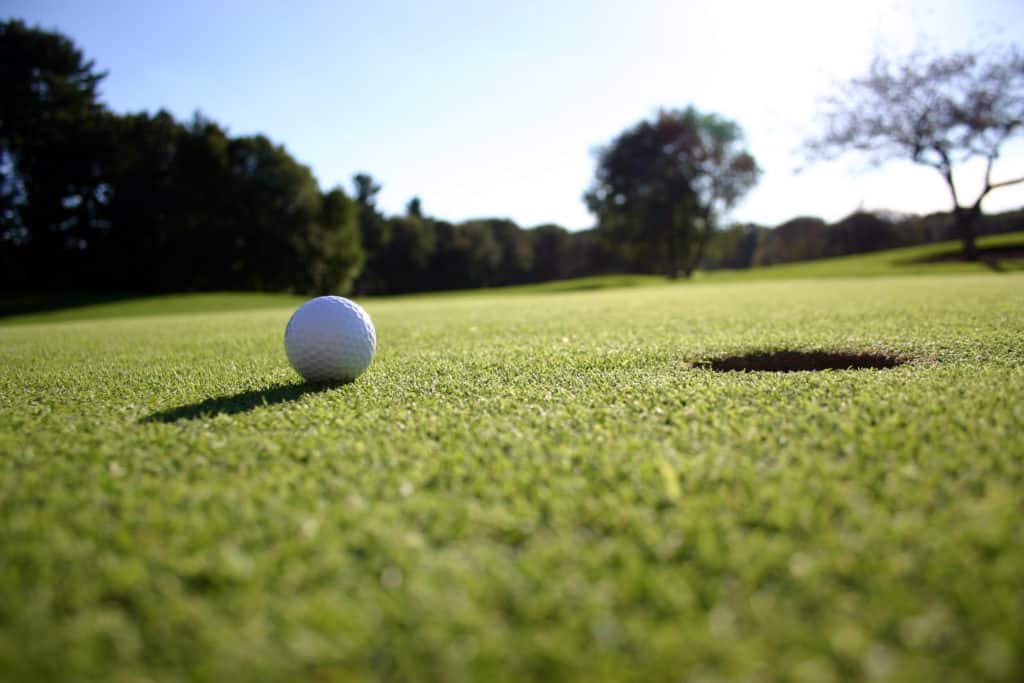 How To Measure Swing Speed in Golf?
There are multiple options to measure swing speed in golf.  These products range in price from a couple hundred dollars up to $18,000.  The launch monitors are the best and most accurate way, but there are also strictly speed radars that one could use to have a general idea.
If you are trying to increase your swing speed, as long as you use the same device and are fine with a plus or minus of 2-3 miles per hour, there are some great options on the market today.
Below, I will give you a quick review of your options and will go from the least expensive to the most expensive.  I will also leave you with a tip to increase your swing speed. 
The analytics are clear and increasing swing speed could mean a reduction of several strokes in your 18 hole average.
Option 1: Swing Speed Radar
The best inexpensive product on the market.  While it might not be one hundred percent accurate. It will provide you with a general idea of your swing speed in golf. 
I have used this product over the past year and find it accurate with a 2-3 mile per hour range.  
If you are trying to dial in your swing speed, this isn't the product for you.  If you are using a measuring stick in your progress towards improving swing speed then this is a great option. 
I have used this product with my SuperSpeed Training System and it has provided what I am looking for.  
Check out the price below on Amazon:
Option 2: Mevo or Mevo+
You have two different options here.  The Mevo is the more basic, product that serves a entry level launch monitor.  If you are hitting your garage or at the range and what general feedback on your swing, this is a great option.
If you upgrade any go with the Mevo+, you can now add features like golf simulator play and other key data to help you get better.
Both of these products can help you map your bag and understand how far you hit each club and your general swing speed with each club. 
Overall, you can measure your progress as your try to increase swing speed or simply want to monitor your progress with your driver swing speed or even an 8 iron swing speed.
For those that live in cold locations, a simple golf mat, golf net and a setup with this inexpensive launch monitor can keep you swinging throughout the winter.
Check out some quality golf mats here.
Option 3: SkyTrak Launch Monitor
In addition to the Swing Speed Radar, I also have a SkyTrak Launch Monitor.  At a reasonable price for the SkyTrak I am able to get some awesome data and have build a golf simulator setup in my garage.
This launch monitor can be paired with The Golf Club (TGC) software to provide an impressive real life experience in the comfort of your home.  Gone are the days of paying 20-30 thousand dollars for a golf simulator.  
Check current price on SkyTrak Launch Monitor
This product is a game changer.  You can monitor your ball speed, spin rate, spin axis, start line and other key data point to monitor your swing.  During my time as an owner of the SkyTrak, I have seen my swing speed increase from 99-101 all the way up to 106-109 miles per hour. 
Worried about accuracy? Check out this study I did.
Of course I have trained with the SuperSpeed Golf System and have also improved my mechanics through my George Ganakas Membership.
Overall, I am thrilled with this product with its versatility and when compared to a more higher priced item like the Trackman, it holds its own on measuring carry distance, which to me is very important in taking my game to the next level and ensuring that the measurements and game like experience on the SkyTrak is realistic!
Interested in building a golf simulator?  I have a ton of resources linked below:
Here are some additional posts I have created over the years that could be helpful!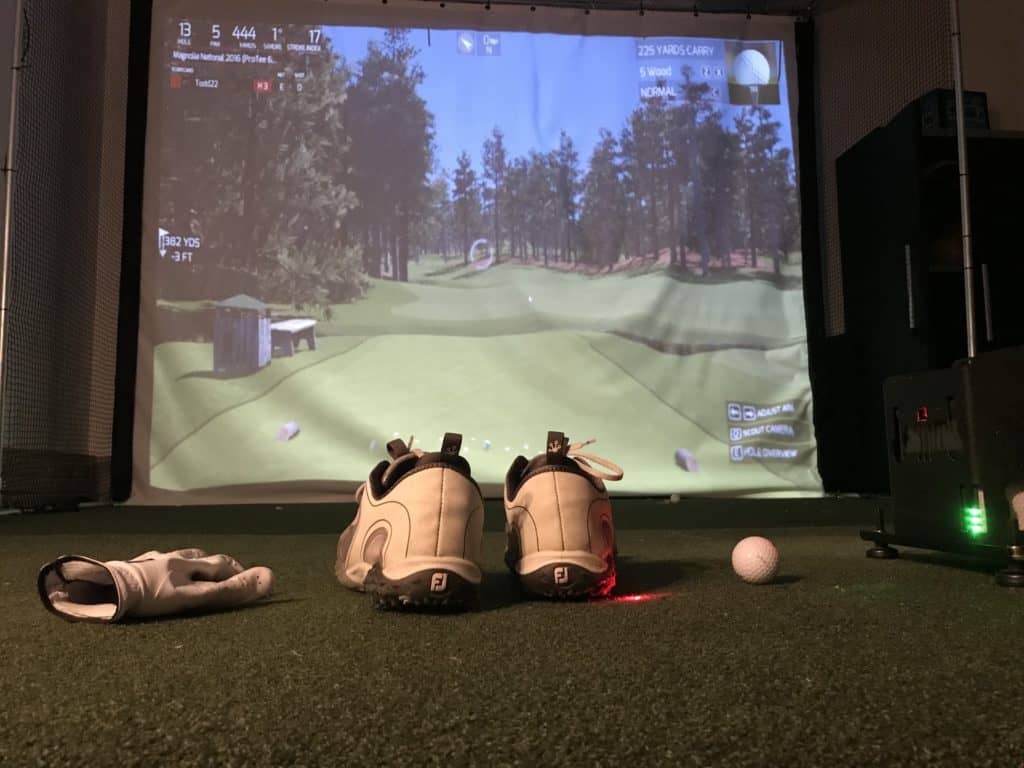 Option 4: FlightScope X3 Launch Monitor
If you want a professional grade launch monitor the flightscore X3 launch monitor is an awesome product.  
Check current price on FlightScore X3
The FlightScore X3 is their top of the line model to give you 50 data points and the key information needed.
If you are an aspiring professional golfer or high level golf instructors and need the data that is accurate and plenty of it, I would highly recommend checking out the price at Rain or Shine Golf for X3 Launch Monitor. 
Features include:
50 Full swing, chipping, and putting data parameters
Overlay of swing data with club data
Challenges to practice smarter
Fusion Tracking Technology
Track shots in real time
Shot groupings
3D Swing Plane
Short game
Video analytics
Skills App
Environmental Optimizer
Where should I buy from?
I would highly recommend Rain or Shine. The options, pricing, customer service and financing offers are difficult to beat! Check out our links below:
Option 5: Trackman
You can measure your swing speed and a lot more!
Maybe the most popular launch monitor on tour you get the best of the best.  You can expect to pay a premium price, but if you are an aspiring pro golfer or a golf instructor, the Trackman is the industry standard.
The true leader in the golf launch monitor world.  The best technology possible with so much data you might not be able to use all of the data provided.  This is the launch monitor that many of the pros utilize week in and week out on the PGA Tour.  
You will see caddies pull the Trackman out of the bag and set up for the pros and they utilize their phone for immediate details on everything about their swing.
Golf instructors throughout the world also rely on the Trackman when giving lessons.  It is arguably the most accurate launch monitor with many, many features that can help bring about game improvement if you have the right guidance on how to utilize the data. 
It is hard to find any fault with the Trackman and if you have an unlimited or high budget, then you should highly consider the Trackman.
Benefits of the Trackman:
Unbelievable amount of data on club and ball (Dual Radar Technology)
Can be used indoors and outdoors
Can be used as part of a simulator setup
The leader in everything launch monitor
Compare your numbers to pro golfers
Measure Your Swing Speed and Then Increase Your Swing Speed!
Train for Speed – The key to lower scores.
Regardless of your current ability level or swing speed, we could all use additional speed.
This speed drill below will also help you improve your swing mechanics.  It is worth checking it out regardless of your current ability level.  The swing mechanic improvement along with the additional distance will help your game!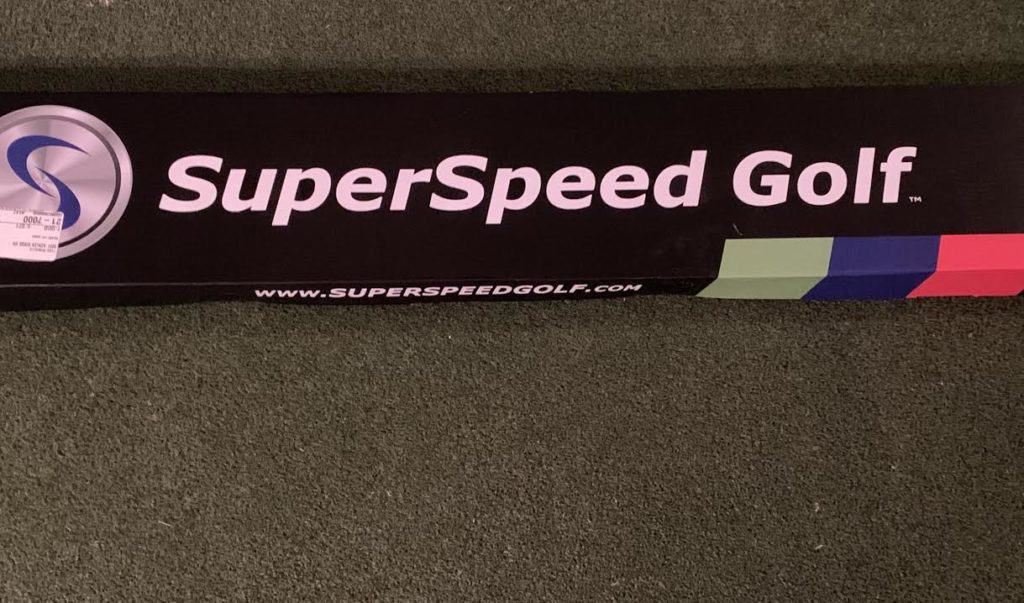 Let's face it, regardless of the current state of your game we all want more speed.  It has become very clear the need for speed in the golf swing and there are ways to add speed!  The analytics on all levels of golf show how important speed and additional speed are in reducing golf scores.
It is time to start training for some additional speed.  This is a drill and training protocol that I would highly recommend.
SPEED DRILL: Increase your swing speed through overspeed training
Check out SuperSpeed Overspeed Training Protocols
Train every other day for 10-15 minutes.
See a 4-6% increase in swing speed as early as the first training protocol.
The number one thing that has helped me gain significant distance is the SuperSpeed Training System. 
This overspeed based system where you train every other day for about 10-15 minutes with different swing sticks can help you increase your swing speed by 5-8% which can be 20-30 yards.  Who wouldn't want an extra 20-30 yards. 
Plus it helps improve your mechanics.
SuperSpeed Golf – Use Discount Code Golfjourney365 for some savings!
The analytics are pretty clear on the importance of speed in the game of golf.  Would you rather hit your approach shot from 130 yards of 160 yards?  The answer is pretty simple! 
We know that over the course of time, we will hit shots from 130 yards much closer than from 160 yards, whether we are an average amateur golfer, a scratch golfer, or a PGA Tour member!  
The key is having shorter approach shots, so we can hit the ball closer to the hole and then make more putts!  Speed is king in the game of golf!  Make sure you check out SuperSpeed Golf!
Overall Game Improvement Recipe
What does this mean for you?  I believe in the following recipe to get better:
1 – Improve your motion in the golf swing by identifying a golf instructor.  Here are some options:
Here is a list of golf instructors that we have reviewed:
2 – Train to swing faster and improve your swing speed.  Here are some options:
Looking to gain more Speed and Distance in your swing. Two Options:
3 – Understand course strategy and work to break through your next barrier.  Here is a series on breaking through:
We have provided guides on how to break 100, 90, 80 and 70. Check out more below, if interested.
4 – Practice Frequently
Did you know that I build a golf simulator in my garage and have played over 500 rounds of golf on my SkyTrak system?  It has been a game changer and one worth checking out. Here are some of my other posts on golf simulators frequently asked questions: