Golf is a thrilling game.
From the first well struck shot as a beginner, to breaking 100 for your first time, and all the way to playing consistent golf at a single digit handicap golfer level.
Eventually, some golfers move on to become plus handicap golfers or even get to a professional level, but for most golfers, an accomplishment of carrying a single digit handicap is a rather impressive feat, especially for those with full time work and family responsibilities.
Below, our goal is to provide a complete look at the single digit handicap level of golf and what it takes to get there.  We believe that if you can get to this level, you will be the person known as the "good golfer" in your group or amongst your friends.
The great news is that it can be accomplished even with full time responsibilities with work and family.
How To Become A Single Digit Handicap Golfer (7 Tips)
Practice the short game
Develop a stock shot
Increase your swing speed
Keep the ball in play
Utilize golf technology for game improvement
Manage your game and emotions
Follow and learn one swing method
Before we dive into the 7 tips listed above, let's first answer a key question.
What percentage of golfers are single digit handicap?
Only 1% of the golfers who carry an official handicap are in the single digits (below 10).  This is rather astonishing, but it shows how many people struggle with this game.I would say that a lack of time and a path to get to single digit level keeps this number so low.
Let's dive into the 7 tips to lay the path for your golf journey to reach a single digit level.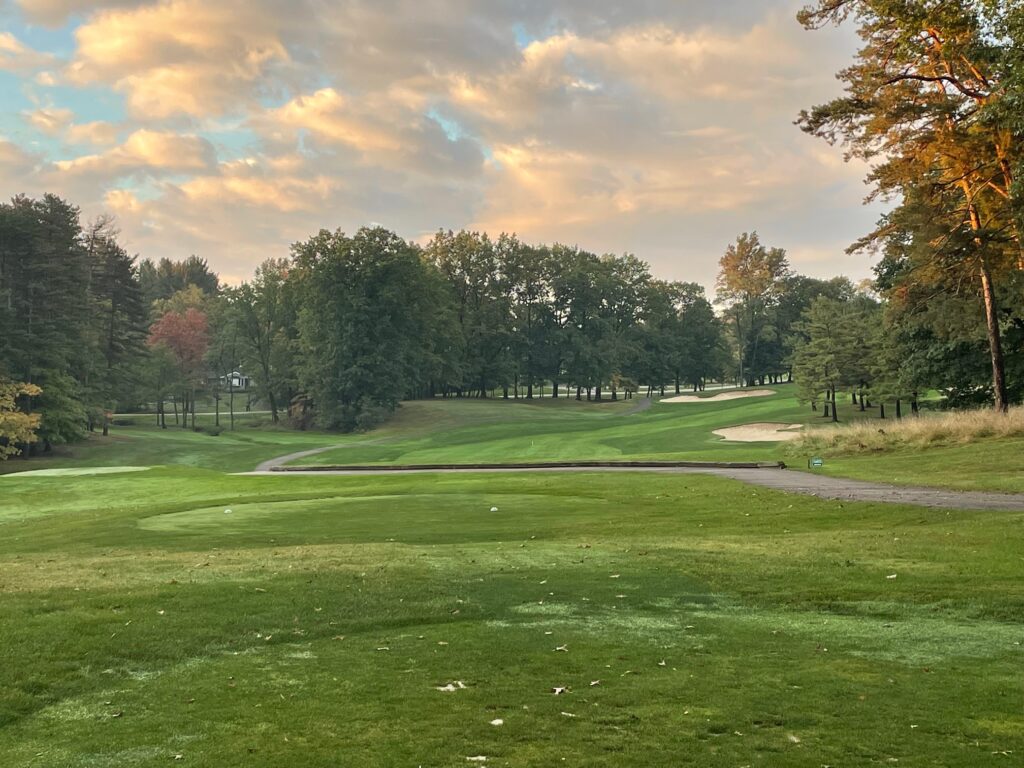 Tip #1: Practice the short game
The single, fastest way to lower your score is to save more pars when you miss the green in regulation.  A scratch golfer hits only 12 out 18 greens in regulation, which means most single digit handicap golfers only hit around 9 out of 18 greens in regulation.
This leaves many shots under 40 yards left into the green after the golfer misses the green in regulation.  If you are not getting up and down around 40%-50% of the time, you are leaving way too many shots on the green.
Did you know that the average scratch golfer saves par at a 54% success rate?  This is a good measuring stick to keep in mind on your journey to single digits and maybe beyond.  Track your stats over the next 5 rounds and assess your short game.  Are you losing shots in this category?
The good news about the short game is that it doesn't take a great amount of strength, speed or athletic ability to become a great short game player.  A junior golfer, all the way up to a senior golfer can spend the time to practice and improve the ability to chip the ball within 8 feet to give themselves a legitimate chance at making the par putt.
The other good news is that short game areas are free at most public golf courses.  Grab a wedge or two and your putter and spend 1-2 hours per week practicing your short game.
Here is a links to guide you in your journey to improve your short game:
Tip #2: Develop a Stock Shot
The best golfers are able to control their target line and the curve of the ball.  They limit their two way miss and are able to plot their way around a golf course.  This starts with having a quality stock shot that you can rely on.  
A stock shot is a your go to draw or fade shot that you can hit 90% of the time.  You don't need to work the ball both ways to become a single digit handicap.  If you hit a draw and the pin is on the right side, aim at the pin and hit your draw to the middle of the green.
Having a go to stock shot helps you eliminate one side of the course.  I play a draw and can eliminate the right side of the course because my mishit with the draw is an overdraw.  I know that when I align for a shot, there is little chance the ball is going to miss to the right.  This helps me manage my game and my route around the course.
The Stock Shot Drill (Specific Details)
Set up an alignment stick about 6-8 yards in front of you, straight down your target line.
If you have a second alignment stick, set the stick 2-3 feet right of the first stick (for a draw) or left of the first stick (for a fade).
Complete your initial assessment see how many times out of 10 you can start the ball to the right or left of your target.  Pick one side and measure your game at this point.
The goal is to eventually get 7 out of 10 shots to start to the correct side and draw or fade back towards the target.
This is a drill that you can use every time you practice at the driving range.  Be specific in your practice and try to hit certain shape shots.  Don't default to hitting driver after driver or 7 iron after 7 iron.  Be purposeful in your practice.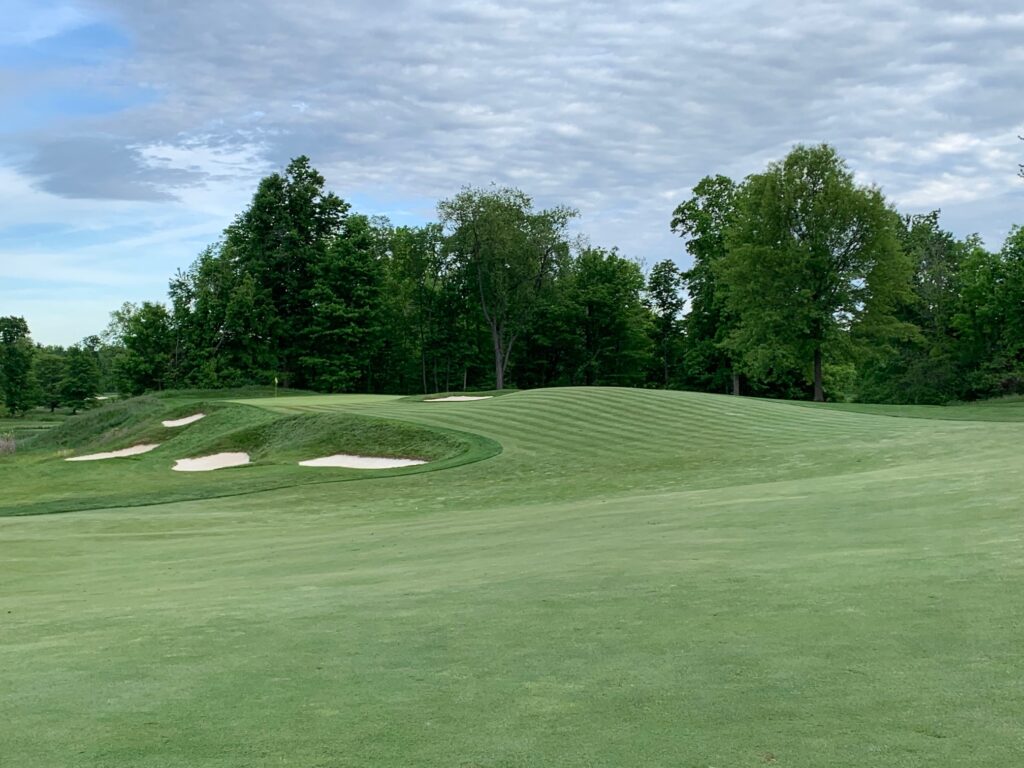 Tip #3: Increase Your Swing Speed
While you don't need to be a big time driver of the golf ball to become a single digit handicap golfer, it sure does make the game easier.
Hitting wedges into a green vs a 5 iron will be a game changer if you can add 20-30 yards to your driver.  The good news is that there are training system utilizeing OverSpeed Training to get your driver to the next level!
I spent many years wondering how I can increase my swing speed.  When I was playing junior golf, we weren't fortunate enough to have some of the training aids and knowledge that is now available.  Smart people have studied the golf swing and have created training aids and protocols to help all golfers increase their distance!
At around the same time, the statistics from the PGA Tour have become more clear and the importance of speed is acknowledged by many to be a key to being the best on the PGA Tour.
Within the past several years, there have been several products hit the market to make speed gains possible.  While many people for many years waited for the latest driver to come out to gain an additional 5-10 yards, you can now do this even with your current clubs.
Did you know that with the SuperSpeed Training System you can gain 5-8% increase in swing speed as early as the first training session?  This would allow you to gain somewhere between 10 and 30 yards depending on your current swing speed.
SuperSpeed Golf – Use Discount Code Golfjourney365 for some savings!
The SuperSpeed Training System is based on three different swing speed sticks all weighing at different weights.  There is a green club that is 10% lighter than the average driver, the blue club which is 5% lighter and the red club which is actually 5% heavier!
Following their prescribed protocols the golfer completes the training every other day.  The total time to complete most of their protocols is between 10-15 minutes.  Most people can find the time to make this happen.  The golfer will also need a swing radar to measure their progress. 
How to Increase Driver Swing Speed?
The science behind the SuperSpeed Training System is based on overspeed training.  Overspeed training has been around for several decades now and has been used by olympic athletics in the sport of Track and Field.  
The science behind this overspeed training is based on the premise that your brain will only allow your body to move as fast as it feels it can stop safely!  So, you get to work and swing the clubs as fast as possible, retraining your brain to allow you to swing your driver faster.
For more permanent results, the golfer should continue these training protocols for several months.  The initial 5-8% is great and can become more permanent with the right length of training.  The golfer can expect to continue to break down barriers every several months at a 1-2% increase.
My own experience has been an increase of 7-10 miles per hour on average from between 98-101 all the way up to 106-109.  My goal is to hit the PGA Tour average of 113 mph in the coming months.  I will continue to train every other day and watch in amazement as I am hitting drivers longer now than ever before!
Phil Mickelson (a senior golfer now) has been known to increase his swing speed in the past year or so and is close to 120 miles per hour in his swing speed.  There are potential results for golfers of all ability levels and age!  
Check the current price on SuperSpeed Golf System, here!
| | | | |
| --- | --- | --- | --- |
| Original Swing Speed | After 4-6 Weeks | New Carry Distance | Total Distance |
| 95 | 102 | 245 | 265 |
| 100 | 108 | 259 | 279 |
| 105 | 113 | 271 | 291 |
| 110 | 118 | 283 | 303 |
Tip #4: Keep the Ball in Play
The most devastating shot in golf that truly impacts the score is the out of bounds tee ball.  You are now hitting shot number 3 from the tee box and you are almost guaranteed a double bogey or worse.  It destroys your round and makes it difficult to shoot the score you want.  
Bottom line, learn how to keep the ball in play and aim away from the trouble.  A ball in the rough isn't nearly as damaging as the ball out of bounds.  Work on the stock shot drill and use some simulate practice at the driving range where you hit drivers with a certain marker as the out of bounds line.  Build the pressure in your practice sessions so you can take the skill over to the golf course when it really matters.
Double bogey avoidance keeps you in play.  If you have a quality short game, even on the days you are striking it perfect, you can still manage to make 9 pars if you keep the ball in play and chip and putt well.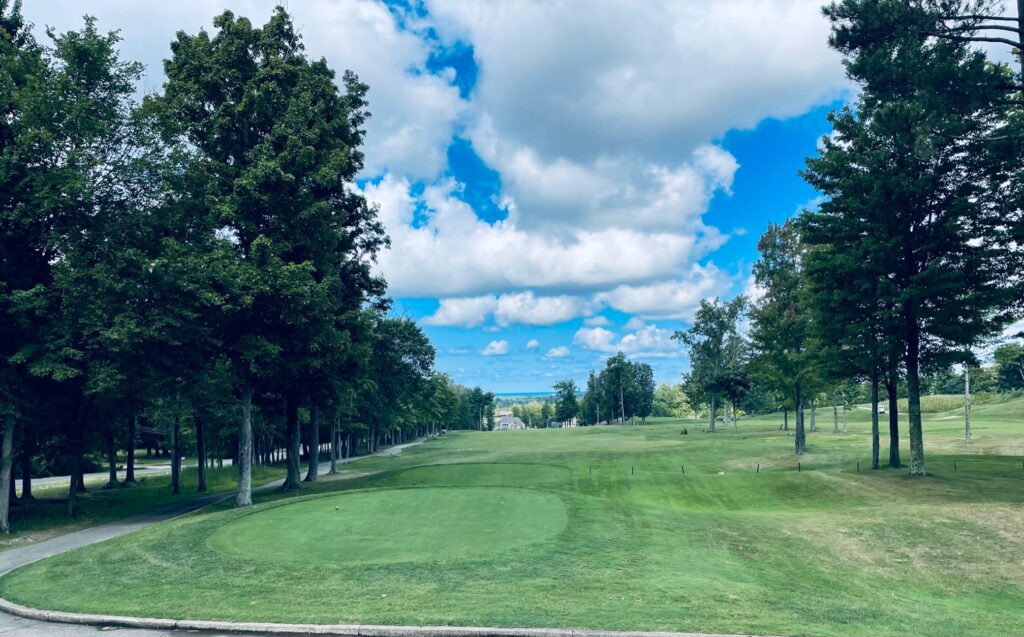 Tip #5: Utilize Golf Technology For Game Improvement
There is some great golf technology that is rather affordable and serves as great tools to improve your game and your swing.  The single most impactful device is a launch monitor.  You can get the following data from a device like a Skytrak:
Carry and Total Distance
Spin Rate
Spin Axis
Launch Angle
Ball Speed
I love the ball tracer feature which provides a great visual.  Practicing 365 days a year in a golf simulator setup or something as simple as a net can take your game to the next level.
If you visit any PGA Tour stop you will see the majority of professionals use a launch monitor at some point throughout the week . Many are monitoring their clubface, swing path relationship as well as swing speed.  These are important numbers to monitor to make sure you are keeping your swing within a certain range.
Skytrak Launch Monitor: The Ultimate Game Improvement Tool!
While many won't have $16,000 to spend on a Trackman, there are some great affordable options that can be used at your local driving range, on the golf course or in your garage or house as part of a practice area of golf simulator setup.
Here are my top 3 recommend affordable golf launch monitors:
Tip #6: Manage Your Game and Emotions
I play with a golfer that is around an 8 handicap golfer, he could easily be a 3 if he were to manage his game and emotions properly.  Here are some of the issues I see from playing hundreds of rounds of golf with him:
He wants to make a hole in 1 on every par 3, so he shoots for the flag.
He wants to hit every par 5 in two and often plays the par 5s in over par.
He gets emotional after a bad driver and becomes extra aggressive on the next shot.
He won't practice his short game enough and struggles to save simple pars
He fails to plot his way around a course.
Do you identify with any of those issues?  It is time to take a true assessment of your game and be honest with what you are trying to accomplish when you go out to play golf.  Do you want to hit 1-2 amazing shots or shoot an impressive score?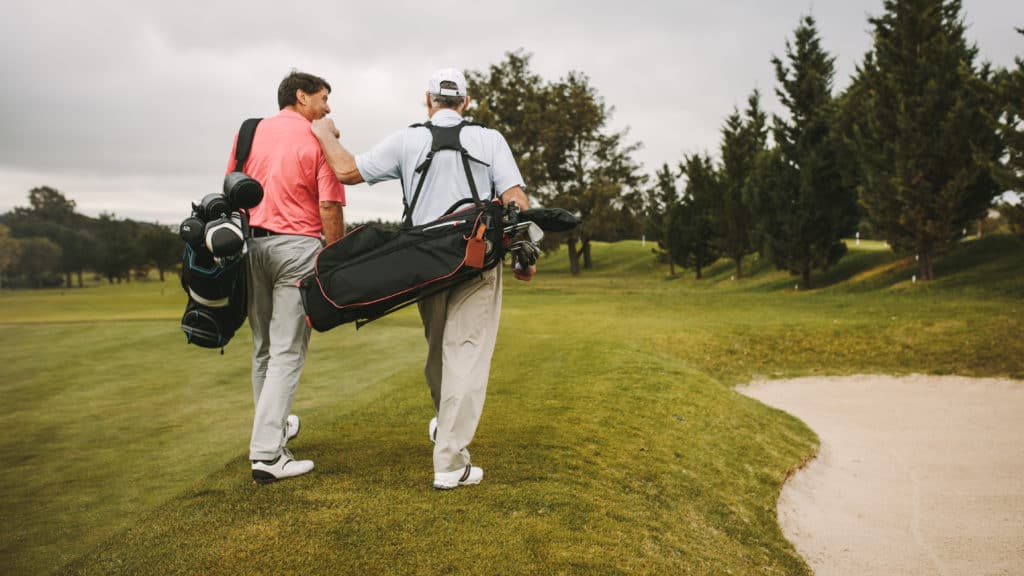 Tip #7: Follow and Learn One Swing Method
The great news about the era we are currently in with golf is that there are plenty of instructional videos to help out!  The bad news, there are plenty of instructional videos to help out!  Golfers can get lost down the rabbit hole of trying to find the "secret" or the "fix" to their golf game.  
Instead, golfers should commit to an instructor that has a swing philosophy they can commit to and matches up with their physical ability.  Also, if you can find an online instructor that will do video review or online lessons, you can tap into some wonderful expertise that is out there.
My Top 5 Online Golf Instructors
Final Thoughts: Enjoy The Journey
Golf should be fun.  If it starts to feel like work, assess what you are trying to accomplish, step back and make sure you bring the fun back into the game.  Enjoy the great shots, enjoy the challenge to plot your way around a course and take great pride in sinking a 7 foot putt to save par.  
Enjoy and celebrate the little accomplishments in your journey.  The journey to single digits will not be linear and you will have ups and downs.
Take Action – What You Can Do Today to Get Better
What does this mean for you?  I believe in the following recipe to get better:
1 – Improve your motion in the golf swing by identifying a golf instructor.  Here are some options:
Here is a list of golf instructors that we have reviewed:
2 – Train to swing faster and improve your swing speed.  Here are some options:
Looking to gain more Speed and Distance in your swing. Two Options:
3 – Understand course strategy and work to break through your next barrier.  Here is a series on breaking through:
We have provided guides on how to break 100, 90, 80 and 70. Check out more below, if interested.
4 – Practice Frequently
Did you know that I build a golf simulator in my garage and have played over 500 rounds of golf on my SkyTrak system?  It has been a game changer and one worth checking out. Here are some of my other posts on golf simulators frequently asked questions: