There aren't many things worse than showing up to a course that has recently aerated.
While it is a necessary process to ensure the greens in quality shape a higher percentage of the playing season, it can make a round difficult due to the putting conditions that following the aeration process on greens.
How often do golf courses aerate?
1 to 3 times a year.  A high percentage of golf courses will aerate a minimum of 1 time per year with most courses completing the aeration process 2-3 times per year based on the type of greens and the growing seasons in the location of the golf course.
The process of core aeration will take place in spring, early summer or fall when the grass is growing aggressively to help the recovery process take place as soon as possible.
While most golfers understand that it is necessary it doesn't make it any easier.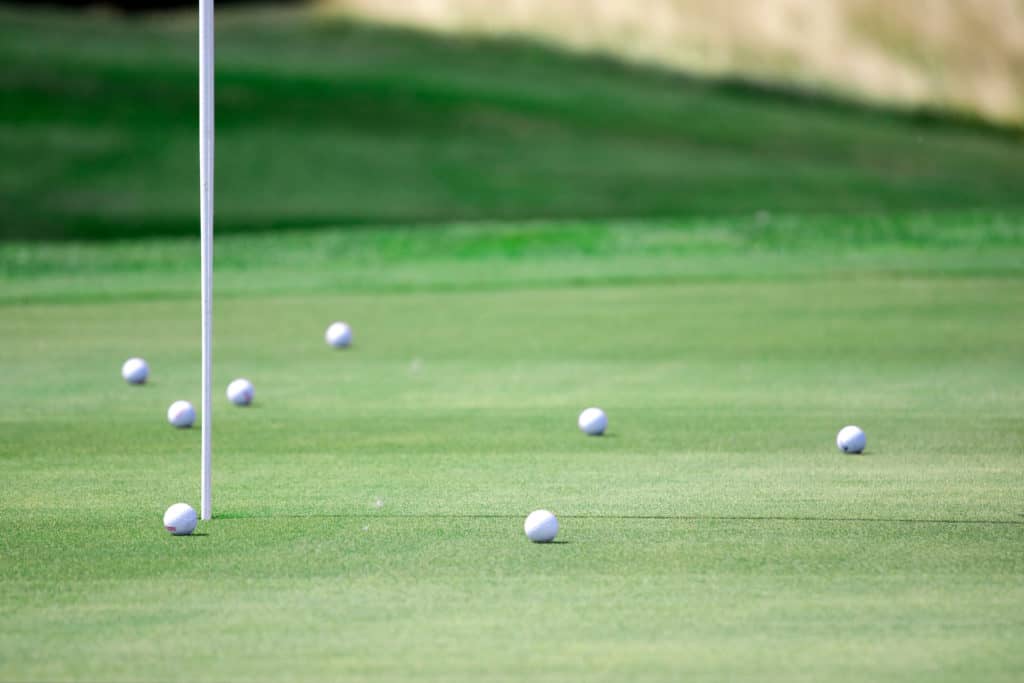 What can you do as a golfer?
Based on the location of where you live, make sure you have a general idea of when golf courses complete their aeration process.  Where I live, it is very common for this to take place sometime in the first 3 weeks of September.  A golfer, when making tee time, should inquire when the aeration is going to take place.  Some golfers will not mind and will take advantage of the discount that is often applied.
There is nothing more irritating than setting a tee time, showing up and nobody saying anything about the aerated greens.  Golf courses should ensure that people are aware of their aeration schedule and post on their website or verbalize over a phone call when a customer is calling to make a tee time.
You can also read about our tips to putting on aerated greens, here!
Why do golf courses aerate?
Overall, it is about the health of the greens.  A deep core aeration process opens up holes on the greens, which helps the soil breathe. It increases drainage and air exchange for the grass. 
It is a labor intensive process that can take at least two days to complete all 18 holes.  Most courses will close 9 holes at time and complete the front nine one day and the back nine the second day.
How often do golf courses change hole locations?
What is the recovery time of aerated greens?
It can take up to several weeks for the greens to fully recover, however, after the first week or so, the greens start to play relatively fair and most golfers will not mind.  The most difficult putting conditions are during that first week.
A golfer can often see the remains of the holes after the first week, but the greens have started to heal and fill in.
What if a golf course does not deep core aerate?
The golf course could face difficulty in getting the proper nutrients and water to the roots of the grass.  The greens will often have struggles during certain parts of the year and not perform at a peak level a high percentage of the season.
Do golf courses close when it rains?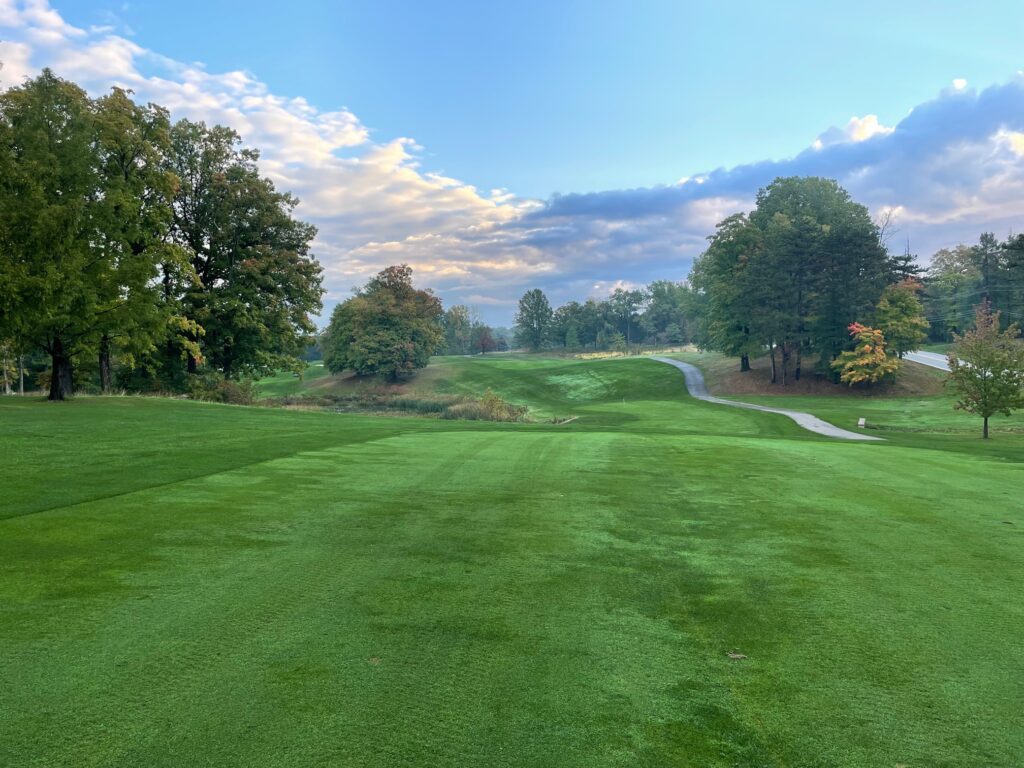 My Secret To Golf Improvement
Let's face it, in order to get really good at golf, we must practice frequently.  About three years ago, I made the leap and invested in a golf simulator build for my garage.  I went with a SkyTrak Launch Monitor and the TGC software and can now play over 100,000 courses including Augusta, Pebble Beach, Bethpage Black, Whistling Straits. St. Andrews and many other of the top 100 courses in the world.
This golf simulator setup, which is more affordable that you might imagine, has been a game changer.  I can now play golf everyday of the year regardless of rain, snow, cold weather or time of day.  I can practice or play rounds of golf.  I can stand in the 11th fairway at Augusta and with the auto-rewind feature I am able to practice my approach shots from various differences.
It is worth checking out through Rain or Shine Golf as they offer some incredible packages along with financing offers that are difficult to beat.
Some direct links to Rain or Shine Golf for pricing and financing:
Take Action – What You Can Do Today to Get Better
What does this mean for you?  I believe in the following recipe to get better:
1 – Improve your motion in the golf swing by identifying a golf instructor.  Here are some options:
Here is a list of golf instructors that we have reviewed:
2 – Train to swing faster and improve your swing speed.  Here are some options:
Looking to gain more Speed and Distance in your swing. Two Options:
3 – Understand course strategy and work to break through your next barrier.  Here is a series on breaking through:
We have provided guides on how to break 100, 90, 80 and 70. Check out more below, if interested.
4 – Practice Frequently
Did you know that I build a golf simulator in my garage and have played over 500 rounds of golf on my SkyTrak system?  It has been a game changer and one worth checking out. Here are some of my other posts on golf simulators frequently asked questions: