Match play in golf is simply fantastic.
The suspense on every shot and every putt as there is a winner or a tie on every hole makes it exciting, fun to watch and exhilarating to play.
With the format in match play being that every hole can be won and there is one point possible per hole brings about a different strategy compared to stroke play.
In stroke play, the golfer must count every shot and play out all 18 holes and turn in a complete scorecard.  In match play, the golfer can have some great holes and some terrible holes and still pull the match out.
Oftentimes, the golfer in stroke play that is able to manage all 18 holes has the advantage.  While in match play, some prefer to play steady while others play more aggressive as one shot cannot destroy your round like it can in stroke play.
Golf Match Play Strategy (3 Options)
There are three different strategies that a golfer can use.  The first is to play steady golf, aiming for safe landing spots in both the fairway and green and waiting for the opponent to make a mistake.  The second option is to play aggressively as one shot will not destroy your score or your match.  This provides an opportunity to make more birdies. The third is a combination of the first two strategies!
Scoring in match play (overview)
Below, I will dive into the pros and cons and help you decide which style best matches your game and your personality.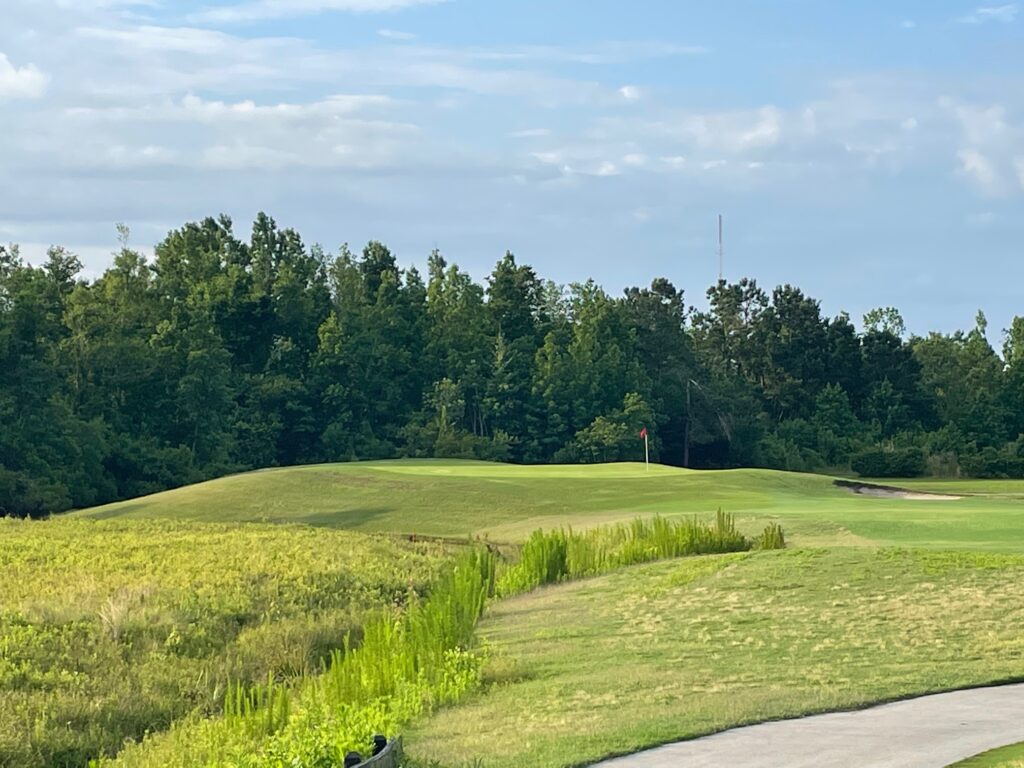 Option #1: The Steady Strategy
This strategy consist of the following:
Keeping the ball in play off the tee.  Maybe on occasion even hitting a 3 wood or driving iron to guarantee you have a clear shot on your approach shot.
Aiming for the center of the green.  Even when you have a wedge in your hand, you play more conservative and aim for the middle of the greens to guarantee a par.
Match Play vs Stroke Play (Overview)
Skills that this strategy requires:
You have to be able to hit the ball where you are looking with great consistency.  As soon as you start missing some spots, the strategy gets lost.
You have to be able to 2 putt from 20-40 feet as you will have longer birdie putts.
The right mindset to stay steady even when a golfer hits one to 10 feet.  Do you change your game plan or stick with the strategy you have selected?
Pros of this strategy:
The consistency makes the other golfer feel the pressure of having to force something to happen.  They might get the mindset that you won't make a mistake, which raises the pressure.
You won't cause yourself to lose and you force the other golfer to hit great shots.
This strategy can cause an aggressive player to grow anxious and irritated as your stay steady and plot your way around the course.
Golf strategy for short hitters
Cons of this strategy:
If you are playing a golfer that makes a birdie or two early on, a golfer might panic and abandon the strategy if they get down early in the match.
Sometimes it takes birdies to win a hole in match play, if you are always aiming for the middle of the green, you might make 1-2 less birdies per 18 holes.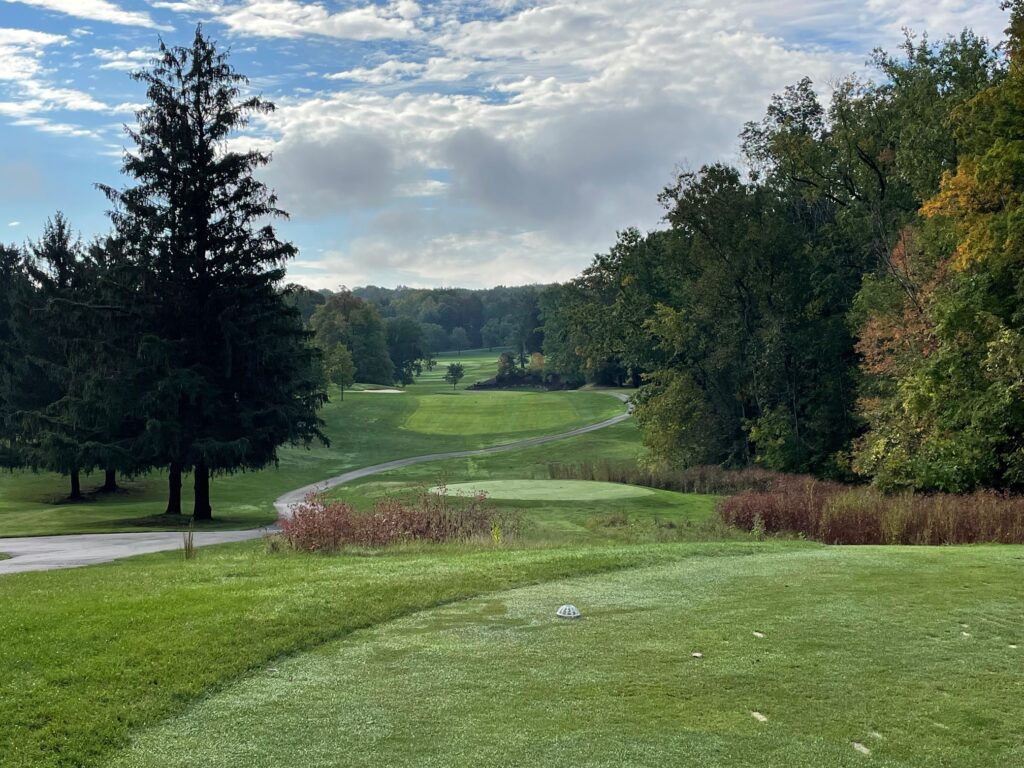 Option #2: The Aggressive Strategy
This strategy consist of the following:
Being aggressive on scorable holes.  When a hole is a bridie hole, you are trying to make a bridie.  For example on a par 5, you are trying to reach the green in two or make a birdie with a short wedge shot.  On a short par 3, you are going at the pin.
Accepting the fact that you might make a big number on 1 or 2 holes, but on other holes you are making birdies and pars with your aggressive play.
Golf strategy for long hitters
Skills that this strategy requires:
Keeping a level head when you are having 1-2 bad holes.  Staying aggressive if your swing is a bit off.
Making birdie putts.  If you are going to be aggressive with the approach shots, you need to capitalize on the makeable putts.
Pros of this strategy:
It often takes birdies to win holes in match play and you are putting yourself in position to have birdie opportunities.
The steady golfer might get nervous if you get several holes early in the match.
Cons of this strategy:
When you get a lead, you question whether to stay with your strategy or turn more to a steady approach.
The out of bounds shot or the shot that puts you out of play leaves your opponent with an easy win on a hole with something as high as a bogey in some situations.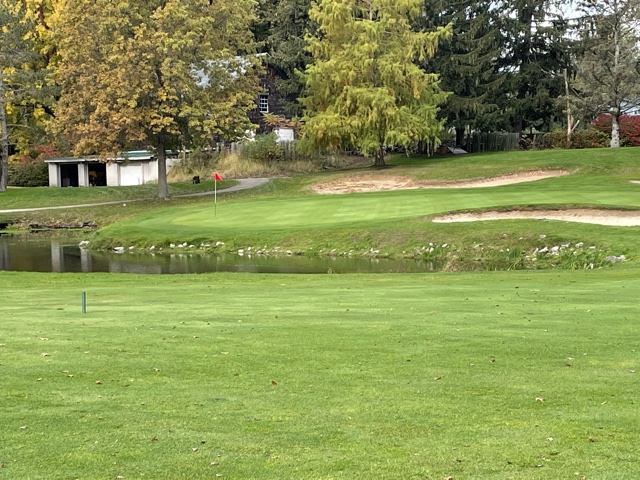 Option #3: A Combination Strategy
My number one recommendation is to try out both strategies and possibly arrive at a combination of the two strategies.  For example, you might implement and follow some of these potential strategies:
Identify certain holes to play aggressive or steady.  For example, what par 5s or par 4s might you be aggressive off the tee or on the approach shots?
Play off your partner.  If they hit a terrible tee shot, maybe you turn somewhat to the steady side on that tee situation.  This is situational golf.  Another example: If your playing partner misses in a bad spot on an approach shot, do you now aim for the middle of the green and take a more steady approach?
Another option is to start with the steady approach and if you are really on that day, maybe you get more aggressive.  If you are struggling a bit with your swing, you stay more steady.
Style of Golf and Personality
Most people have a certain aggressiveness in their life.  For example, are you the all out person at work or at a social setting.   Do you like the thrill of doing something great.  Do you enjoy the emotional roller coaster overall?  These are signs that maybe the aggressive style is best for you in match play.
Or are you the person who is steady.  You are always there and have a consistent approach to work, family, and life in general.  Do you enjoy the strategy behind plotting your way to a goal over time?  These are signs that the steady approach might be best for you!
The style I prefer is the more steady approach and this matches how I go about the rest of my life, but do have the combination approach of the two strategies depending on my opponent.
I have played a lot of golf recently on my golf simulator and enjoy the thrill of match play.  I love plotting my way around a course and playing some great competition at some of the best golf courses in the world on my golf simulator setup with my Skytrak launch monitor!
See the links at the end of this post if you are interested in the steps it takes to make this possible for your game!
Skytrak: The Ultimate Game Improvement Tool – Learn More HERE!
My Secret To Golf Improvement
Let's face it, in order to get really good at golf, we must practice frequently.  About four years ago, I made the leap and invested in a golf simulator build for my garage.  I went with a SkyTrak Launch Monitor and the TGC software and can now play over 100,000 courses including Augusta, Pebble Beach, Bethpage Black, Whistling Straits. St. Andrews and many other of the top 100 courses in the world.
This golf simulator setup, which is more affordable that you might imagine, has been a game changer.  I can now play golf everyday of the year regardless of rain, snow, cold weather or time of day.  I can practice or play rounds of golf.  I can stand in the 11th fairway at Augusta and with the auto-rewind feature I am able to practice my approach shots from various differences.
It is worth checking out through Rain or Shine Golf as they offer some incredible packages along with financing offers that are difficult to beat.
Some direct links to Rain or Shine Golf for pricing and financing:
Take Action – What You Can Do Today to Get Better
What does this mean for you?  I believe in the following recipe to get better:
1 – Improve your motion in the golf swing by identifying a golf instructor.  Here are some options:
Here is a list of golf instructors that we have reviewed:
2 – Train to swing faster and improve your swing speed.  Here are some options:
Looking to gain more Speed and Distance in your swing. Two Options:
3 – Understand course strategy and work to break through your next barrier.  Here is a series on breaking through:
We have provided guides on how to break 100, 90, 80 and 70. Check out more below, if interested.
4 – Practice Frequently
Did you know that I build a golf simulator in my garage and have played over 500 rounds of golf on my SkyTrak system?  It has been a game changer and one worth checking out. Here are some of my other posts on golf simulators frequently asked questions: