We all dream of stepping up to the tee box and splitting the fairway with every driver.  
A beautiful ball flight that is either a slight draw or slight fade with plenty of distance.
We get to our next shot and are 10-20 yards past our playing partners and have the advantage from the fairway.
Being a great driver of the golf ball doesn't just have to be a dream, it can become reality.  With enough work and following the 5 drills below, you will take your game to the next level.
The analytics are pretty clear now on the importance of driving, especially when it comes to the length of your tee shots with the driver.  Distance is vital, which is what drill #2 will help you gain 10-30 more yards in as little as the first time completing the drill.
Golf Drills For Driver (Top 5)
Stock Shot Drill
Overspeed Training
Work The Ball Ball Both Ways Challenge
The 50% Driver
Ideal Spin Rate Driver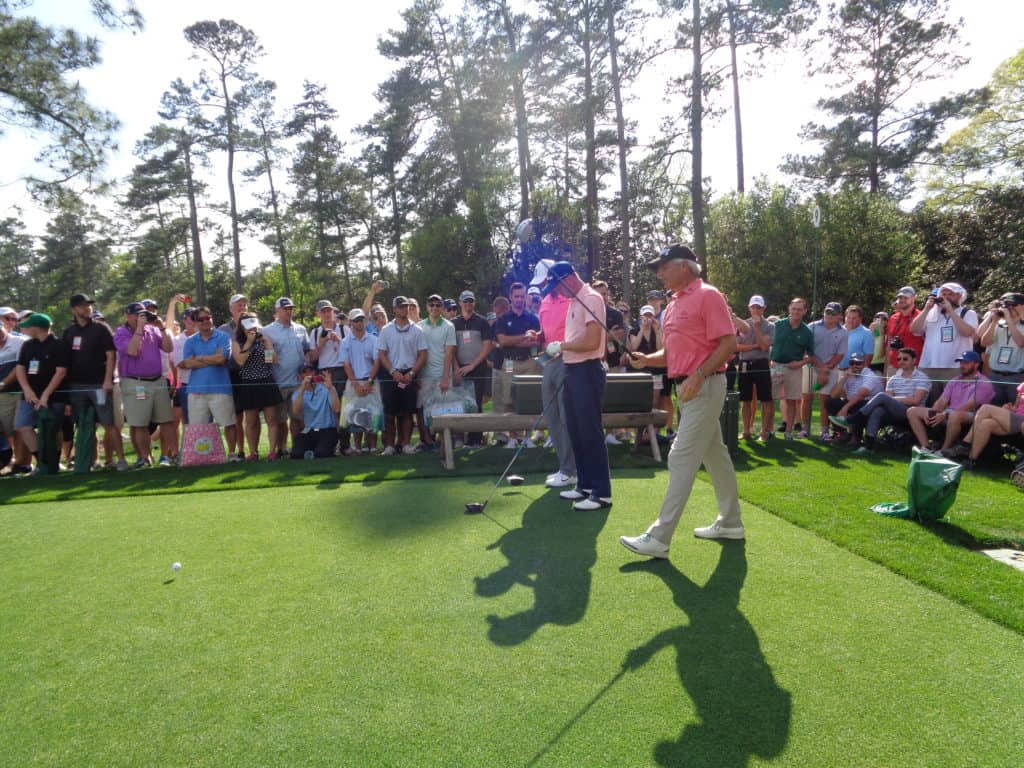 Drill #1: Stock Shot Drill
My favorite drill of all time. The ability to have a stock shot with the driver is a key.  While you might need to occasionally work the ball both ways on certain holes, the confidence in a stock shot is vital.  If you play golf with anyone that is really good, you will notice that they hit the same ball flight 90% of the time.  
They step up to the tee, see their shot and hit their shot.  Many times, they hit this shot right where they are looking.  It appears to be effortless, but with plenty of distance.
This drill below will help work on your clubface and swing path control with the driver.  This drill focuses on two areas:
Getting the ball to start on your target line
Controlling the curve of the ball
When a golfer can have confidence that the golf ball will start where they are looking and curve in the direction they are anticipating, they can finally gain the consistency that so many seek, but it doesn't come without a big of work.
Complete Post: Ball Flight Laws Explained
The Stock Shot Drill (Specific Details)
Set up an alignment stick about 6-8 yards in front of you, straight down your target line.
If you have a second alignment stick, set the stick 2-3 feet right of the first stick (for a draw) or left of the first stick (for a fade).
Complete your initial assessment see how many times out of 10 you can start the ball to the right or left of your target.  Pick one side and measure your game at this point.
The goal is to eventually get 7 out of 10 shots to start to the correct side and draw or fade back towards the target.
Go ahead and assess where your game currently is at with the driver and monitor your progress over the next two months.  Do this drill in sets of 10 and log your results somewhere on a consistent basis.  This drill can be used with other clubs in your bag and ultimately gets you to control your clubface and swing path.
Why am I pulling my driver to the left?
Why do I block my driver right?
Drill #2: Overspeed Training
I spent many years wondering how I can increase my swing speed.  When I was playing junior golf, we weren't fortunate enough to have some of the training aids and knowledge that is now available.  Smart people have studied the golf swing and have created training aids and protocols to help all golfers increase their distance!
At around the same time, the statistics from the PGA Tour have become more clear and the importance of speed is acknowledged by many to be a key to being the best on the PGA Tour.
Within the past several years, there have been several products hit the market to make speed gains possible.  While many people for many years waited for the latest driver to come out to gain an additional 5-10 yards, you can now do this even with your current clubs.
Did you know that with the SuperSpeed Training System you can gain 5-8% increase in swing speed as early as the first training session?  This would allow you to gain somewhere between 10 and 30 yards depending on your current swing speed.
SuperSpeed Golf – Use Discount Code Golfjourney365 for some savings!
The SuperSpeed Training System is based on three different swing speed sticks all weighing at different weights.  There is a green club that is 10% lighter than the average driver, the blue club which is 5% lighter and the red club which is actually 5% heavier!
Following their prescribed protocols the golfer completes the training every other day.  The total time to complete most of their protocols is between 10-15 minutes.  Most people can find the time to make this happen.  The golfer will also need a swing radar to measure their progress. 
The science behind the SuperSpeed Training System is based on overspeed training.  Overspeed training has been around for several decades now and has been used by olympic athletics in the sport of Track and Field.  
The science behind this overspeed training is based on the premise that your brain will only allow your body to move as fast as it feels it can stop safely!  So, you get to work and swing the clubs as fast as possible, retraining your brain to allow you to swing your driver faster.
For more permanent results, the golfer should continue these training protocols for several months.  The initial 5-8% is great and can become more permanent with the right length of training.  The golfer can expect to continue to break down barriers every several months at a 1-2% increase.
My own experience has been an increase of 7-10 miles per hour on average from between 98-101 all the way up to 106-109.  My goal is to hit the PGA Tour average of 113 mph in the coming months.  I will continue to train every other day and watch in amazement as I am hitting drivers longer now than ever before!
Phil Mickelson (a senior golfer now) has been known to increase his swing speed in the past year or so and is close to 120 miles per hour in his swing speed.  There are potential results for golfers of all ability levels and age!  
Check the current price on SuperSpeed Golf System, here!
| | | | |
| --- | --- | --- | --- |
| Original Swing Speed | After 4-6 Weeks | New Carry Distance | Total Distance |
| 95 | 102 | 245 | 265 |
| 100 | 108 | 259 | 279 |
| 105 | 113 | 271 | 291 |
| 110 | 118 | 283 | 303 |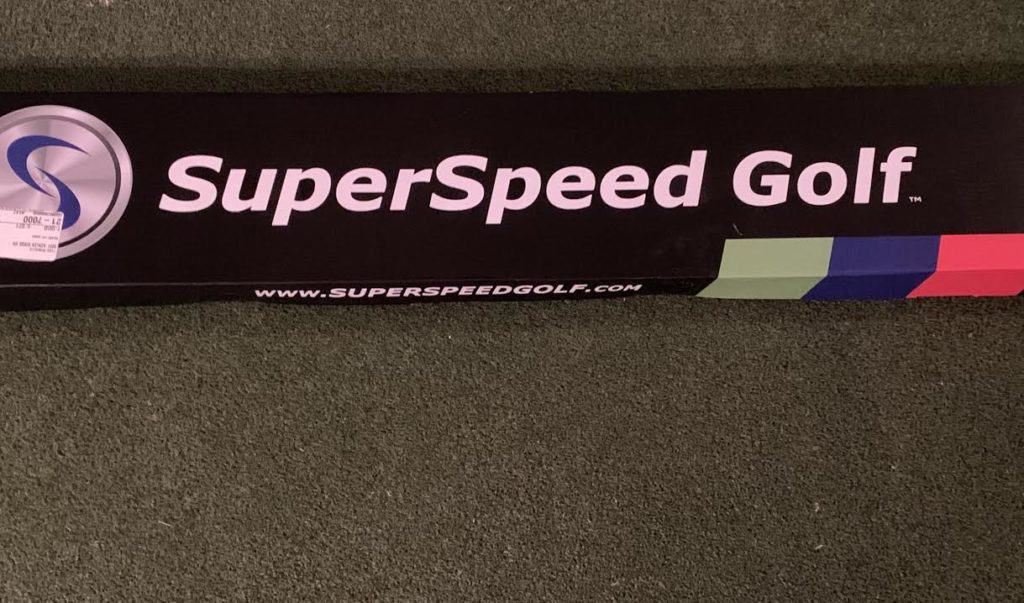 Drill #3: Work The Ball Ball Both Ways Challenge
While we believe in hitting the stock shot draw or fade with the driver 90% of the time, there are certain holes on every golf course where a draw or fade may almost be required to leave yourself in a quality position for the next shot.
We do not ever want to try any shot on a course that we haven't practiced at the driving range.  When you are working on your game and possibly even after the stock shot drill, go ahead and challenge yourself to the following drill.
How to hit a fade with driver! (Step by Step)
How to hit a draw with your driver
Working The Ball With the Driver Challenge (Step by Step)
You will hit 10 shots in this challenge
At the driving range, picture two different golf holes.  One that would require a draw and one that would require a fade.  Mark the edges of the fairways in your mind on each hole.
Alternate on every other shot trying to hit the draw and then trying to hit the fade.
Keep track out of 10 how many times you were successful (5 draw and 5 fades).
Repeat this drill 2-3 times per range session.
Make sure you log your results somewhere where you can check.  Monitor your progress over the course of 2 months.
The overall benefit to this shot other than just learning to work the ball both ways is that it helps keep your swing balanced.  Oftentimes a draw can turn into a hook or a fade into a slice, but when we are working on shot shapes in both directions, it helps to keep the swing balanced.
Are adjustable drivers worth it?
Drill #4: The 50% Driver
Have you ever tried to swing a driver at 50% speed?  The goal of this drill is to help keep everything in sequence.  Too often with the driver, especially when we are hitting many practice drivers, the swing can get out of sequence.  My fault is that my body will start to move and get too far ahead and then stall as my hands flip through and I hit a hook shot.
I turn to this drill to get the feel of everything woking in the right sequence.
The drill is rather simple: pick a target and swing at 50% speed for 5-10 shots to feel the proper sequencing and getting everything to work properly.
Why do I hit my driver so high?
Drill #5: Ideal Spin Rate Driver
DId you know the difference in total distance with a shot hit at 100 miles per hour with a 2000 spin rate vs a 4000 spin rate?  You will more than likely see a 20-30 yard difference.  The 2000 spin rate driver will fly further.
Too high of a spin rate with the driver just completely destroys any chance for quality distance.  This is often overlooked by amateurs as they swing harder and harder and don't get any better results.  While they may have increased their swing by 5 miles per hour, their spin rate also increased negating any of the benefits.
I would highly recommend checking out a Skytrak or Mevo Plus for your use at the driving range or even into a net at your house. 
I didn't realize the impact on spin rate with my own driver until I started using my Skytrak on a regular basis.  The differences are significant and are worth checking out if you really love the game of golf and want to get better.
For all of your launch monitor or simulator needs, I would highly recommend Rain or Shine Golf.  The customer service and options for financing are 1st class!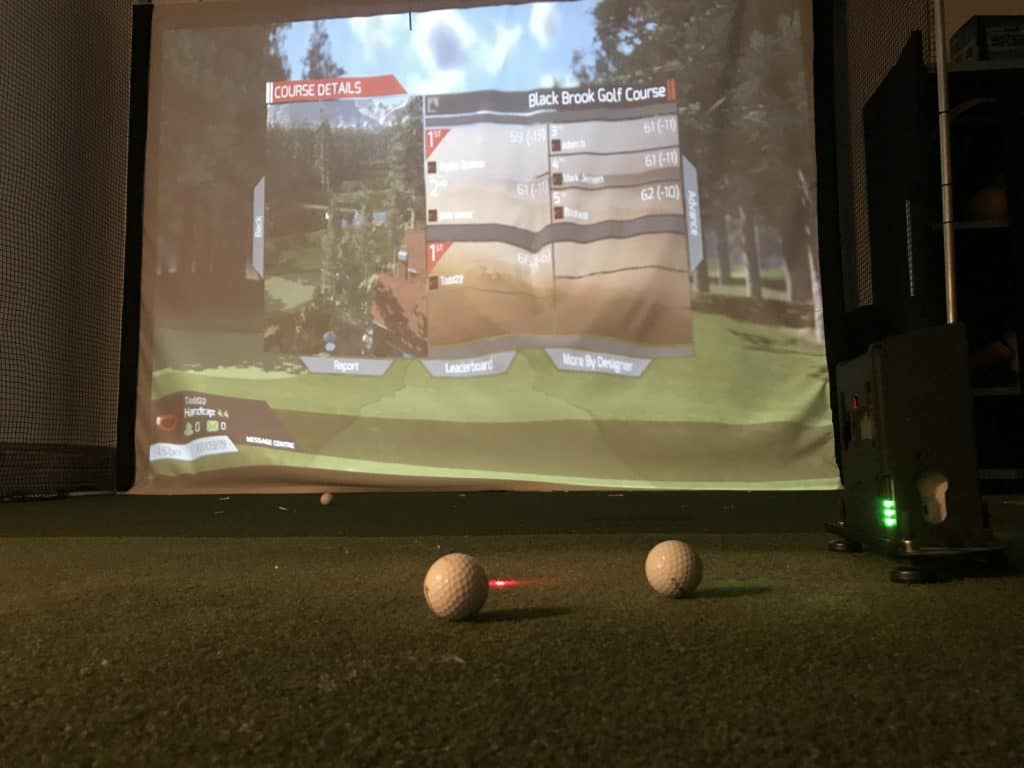 Final Thoughts: Golf Drills for Driver
Golf should be a fun game and it is much more fun when you are hitting the driver long and straight.  It does take some work, but with the 5 drills above you will be on your way to a consistent ball flight with plenty of distance!  Ready to take your game to the next level?  Have some fun on your journey!
Take Action – What You Can Do Today to Get Better
What does this mean for you?  I believe in the following recipe to get better:
1 – Improve your motion in the golf swing by identifying a golf instructor.  Here are some options:
Here is a list of golf instructors that we have reviewed:
2 – Train to swing faster and improve your swing speed.  Here are some options:
Looking to gain more Speed and Distance in your swing. Two Options:
3 – Understand course strategy and work to break through your next barrier.  Here is a series on breaking through:
We have provided guides on how to break 100, 90, 80 and 70. Check out more below, if interested.
4 – Practice Frequently
Did you know that I build a golf simulator in my garage and have played over 500 rounds of golf on my SkyTrak system?  It has been a game changer and one worth checking out. Here are some of my other posts on golf simulators frequently asked questions: