Golf is an expensive game to play, right?  You have to buy your golf clubs, golf bag, golf shoes, golf balls, golf technology and many of the related accessories with the game of golf.
One major and very important accessory are the golf club covers.
The main reason is for protection. Golfers use golf club covers because they want to protect the investment they have made in the game.  Drivers, fairway woods and putters are clubs that need to be covered to ensure the clubs stay in quality shape and you get the maximum life and performance with each and every club.
Top 3 Reasons Why You Need Golf Club Covers
Reason #1: Protection
With some golfers spending close to $3000 on the total investment to buy a high percentage of the necessary clubs and equipment needed to play the game, the last thing any golfer wants is a short lifespan out of a club that they hit well.  Golf clubs eventually are replaced by many golfers as new technology becomes available.  However, up until that point, you want to keep the golf club protected.
Fairway woods and drivers most often come with graphite shafts and softer titanium club heads that need to be protected.  Many of the wood style clubs come with a longer neck on the cover to protect a portion of the graphite shaft; they may be above the slot for the club when it is sitting in the bag. 
The woods are usually the longest clubs in the bag and if the golf shaft is not protected it would be worn out from irons hitting the graphite shafts repeatedly.
Putters are another important club to protect as it also has a soft face that could end up with chunks missing or impressions that impact the club from an aesthetics look and performance perspective.  The bottom line is to make sure at a minimum you protect your driver, fairway woods and putter from other clubs hitting is in the bag as the cart drives or you walk the course.
Resource: Are golf clubs considered oversized luggage?
Reason #2: Investment
The investment a golfer makes is real.  If you are able to protect your clubs and keep them in decent shape, they maintain a value on the secondary market and for trade ins when you go to purchase newer clubs.  There are some quality options out there to earn some trade in value. 
I would compare this to a car.  If you are able to keep a car you own free of damage, pain scratches and dents you will receive more value when you go to purchase your new car.  The same holds true for golf clubs that you own.  Golf is expensive enough, the last thing you want to do is reduce the value of your golf clubs from simple negligence.
Resource: How much does a golf bag with clubs weigh?
Reason #3: Performance
If your putter has a scratch up face or surface where it strikes the ball, it would impact the ability to get the ball started on the right line at the right speed.  Eliminate any doubt in your mind or confidence you have in the putter and keep it in great shape. 
Also, the same holds true for the driver and fairway woods.  On top of maintaining you investment and maintaining the trade in value, you want to ensure you are getting the best performance possible out of every club in the bag.  Most golfers take great pride in their clubs and want to project the overall condition of their golf clubs.
Resource: How much does it cost to play golf (overview)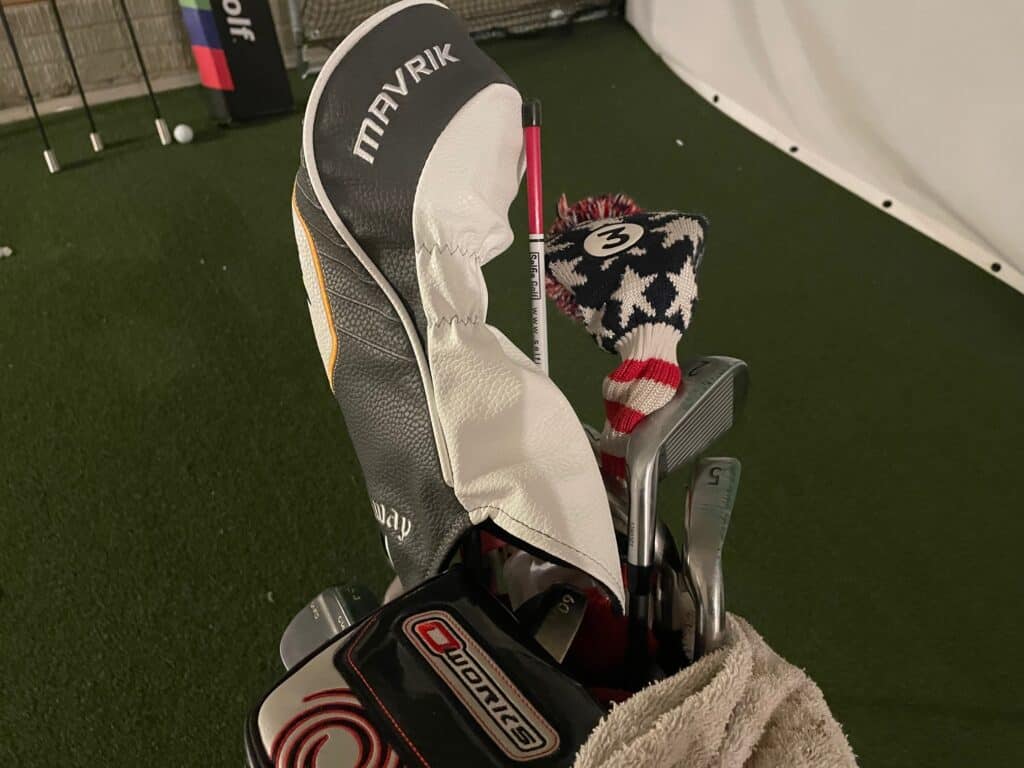 Do I Need Iron Covers?
The majority of golfers do not use iron covers.  However, if you are someone that wants to ensure your clubs stay in a perfect shape, then it might be worth the little extra money for iron covers.
Most new drivers and fairway woods will come with a cover for the club, but with irons, this will often be something you have to purchase in addition to the clubs, even when purchased brand new.  
The person with graphite shafts might consider iron covers if they worry about the wear and tear that could occur when the clubs are sitting in the bag and hitting against each other when the club is being moved in your car, on the cart or as your walk the course.  While not a necessity, for the golfers seeking to keep their club in perfect shape, it is an option that can help.
Resource: Hitting irons for beginners (5 Keys)
Do I Need Hybrid Covers?
Yes, the recommendation would be to invest in a hybrid cover for all of your hybrids.  The softer face on the hybrid could get dinged up and lose some of the aesthetics and the performance involved with the hybrid club.
More and more golfers are replacing amny of their longer irons (3-6 iron) with hybrids make sure you protect your investment and the stay of the club head that comes on a hybrid golf club.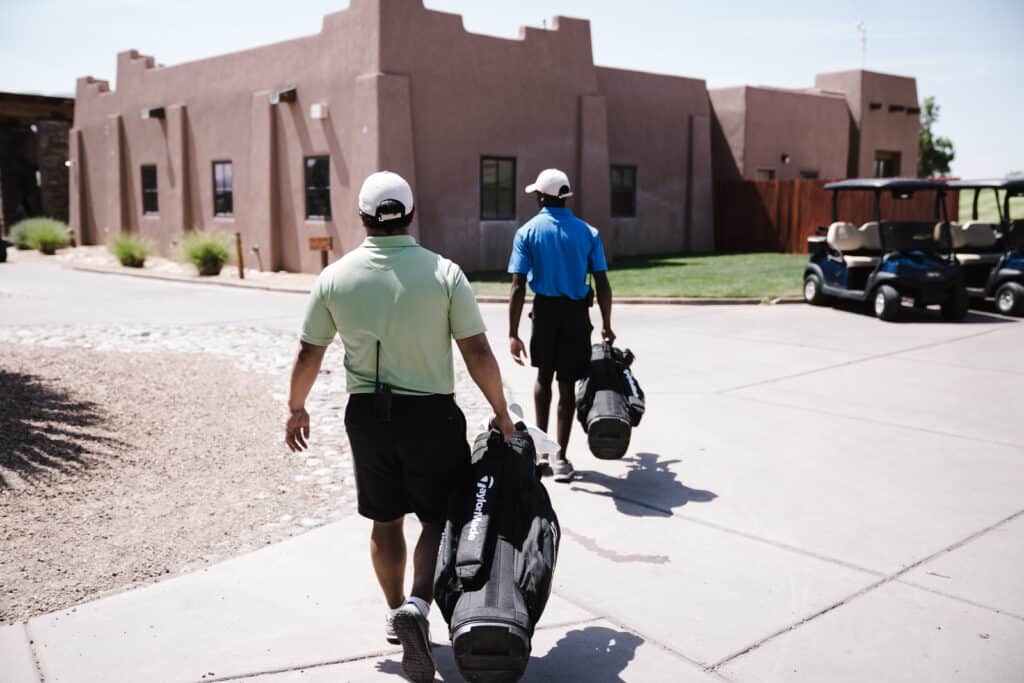 Next Steps
Make sure you are playing the best possible golf clubs for your game.  I would recommend going to a club fitting and testing out what is best for your golf swing.  Don't wait until you feel that your swing is perfect, but instead get golf clubs that are properly fitted for you.  Too many golfers, especially beginners, play a hand me down set or a set purchased from a garage sale.  
Resource: Why do golf balls have dimples? The Science Explained!
The game will be more fun if you have quality clubs, as the new technology on the market helps golfers hit the ball higher and further than ever before.  Stop settling for that 1970s set or irons found in your grandparents garage that has slippery grips and leaves you with very little opportunity for success! 
Get your game to a certain level through new golf clubs and don't forget to ensure you have covers for your driver, fairway woods, hybrids and of course your putter!  Enjoy the journey and look to get better everyday!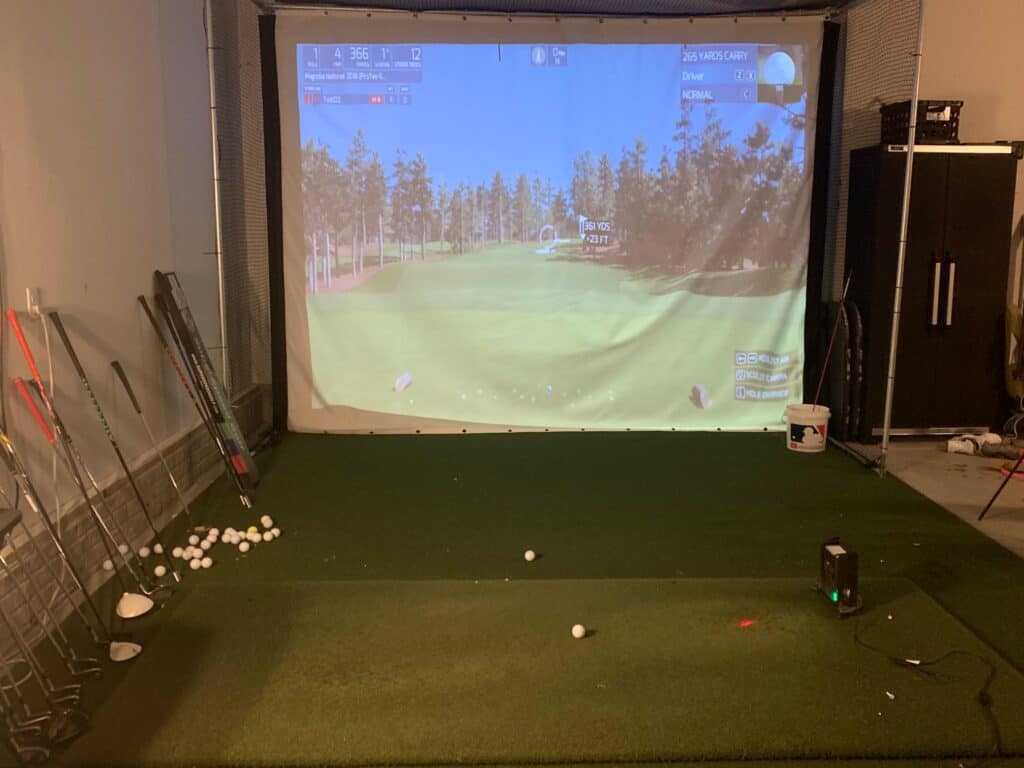 Take Action – What You Can Do Today to Get Better
What does this mean for you?  I believe in the following recipe to get better:
1 – Improve your motion in the golf swing by identifying a golf instructor.  Here are some options:
Here is a list of golf instructors that we have reviewed:
2 – Train to swing faster and improve your swing speed.  Here are some options:
Looking to gain more Speed and Distance in your swing. Two Options:
3 – Understand course strategy and work to break through your next barrier.  Here is a series on breaking through:
We have provided guides on how to break 100, 90, 80 and 70. Check out more below, if interested.
4 – Practice Frequently
Did you know that I build a golf simulator in my garage and have played over 500 rounds of golf on my SkyTrak system?  It has been a game changer and one worth checking out. Here are some of my other posts on golf simulators frequently asked questions: