Traditionally golf clubs are built at different lengths.  There are some very good reasons why golf clubs are different lengths.
Recently, there has been more and more buzz about single length irons and some of the advantages provided by single length irons.  One of the longest hitters or recent history, Bryson DeChambeau, uses single length irons. 
This has golfers questioning why golf clubs are different lengths.  Let's dive right in!
Why Are Golf Clubs Different Lengths?
Typically the longest club in the bag is the driver with the shortest club being your lob wedge. The golf clubs are built at different lengths to help the golf control the distances of their irons and build a set of clubs that leave few gaps in yardage.  Irons are more about precision than overall distance.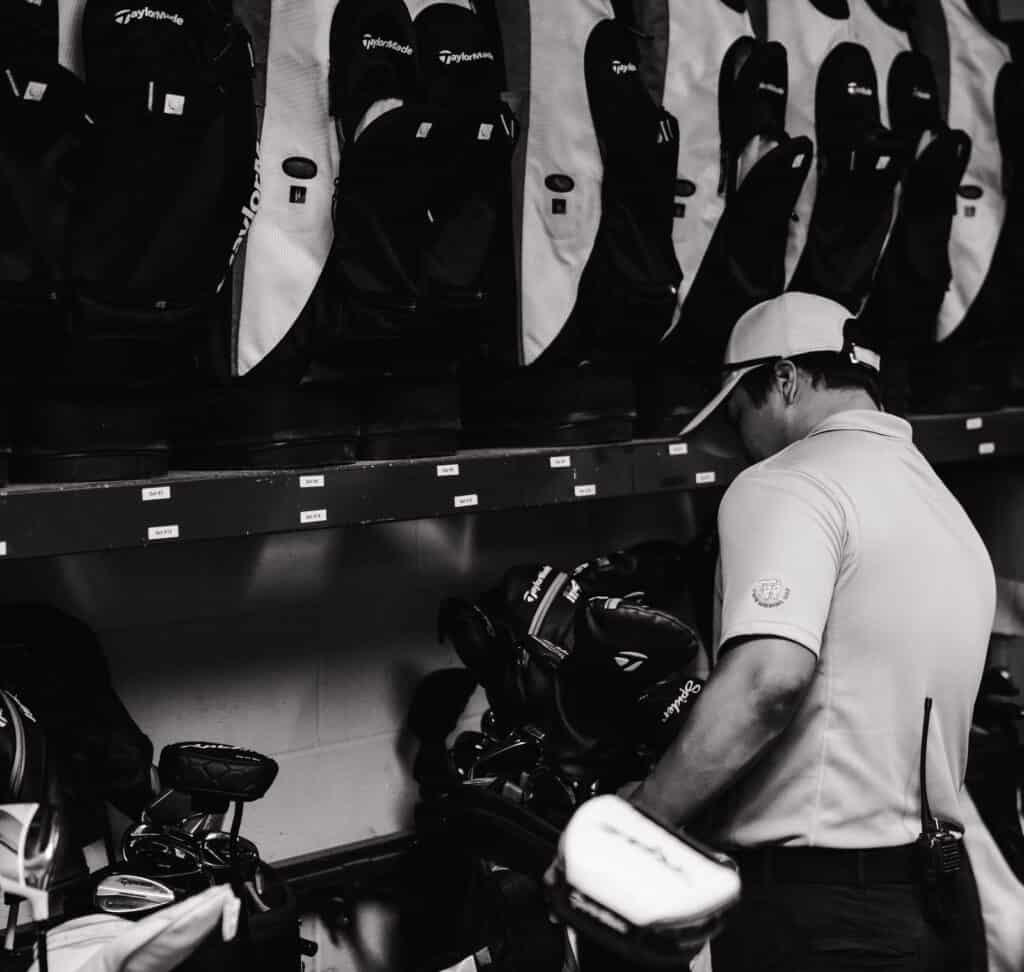 Here are the top 3 reasons why golf clubs are different lengths:
To help control distances
To maximize the distance with a driver
To maximize the precision of the short irons and wedges
There are two factors that help influence distances.  The combination of the length of the club and the lower amount of loft will result in longer shots.  This is why a driver is usually around 45-46 inches with a loft of between 8 and 11 degrees.  This combination of length and low loft can help the golfer maximize his or her swing speed and send the ball flying on a lower launch angle with a lower amount of spin.   
Here is an example of a typical chart showing the club, degree and length.  As the club increases in loft, the club gets shorter.  It would be difficult to hit a pitching wedge that was the length of a 3 wood or 3 iron.  The shorter length gives the golfer more versatility and control around the greens when precision is at all time high necessity.
| | | | | | | | | | | |
| --- | --- | --- | --- | --- | --- | --- | --- | --- | --- | --- |
| Club Number | Driver | 3Wood | 3 | 4 | 5 | 6 | 7 | 8 | 9 | P |
| Degree | 9 | 15 | 19 | 22 | 25 | 28 | 31 | 35 | 39 | 43 |
| Length | 46 | 43.5 | 39.00″ | 38.50″ | 38.00″ | 37.50″ | 37.00″ | 36.50″ | 36.00″ | 35.75″ |
Reason #1: To Help Control Distance
As I talked about above, it would be difficult to hit a 43 degree club like a pitching wedge with a length the size of a 3 iron or 4 iron.  The shorter length provides for the greater accuracy and precision.  The key with the short irons and wedges is to be able to hit the ball the distance you want.  A surprise 10 yard increase in distance only leaves long and over the green leaving a near impossible chip shot in some situations.
Resource: How to measure swing speed in golf
The more elite a golfer becomes, the more he knows the exact yardages he hits each of his irons.  For example, his 8 iron might fly 156 with a full swing and 148 with a 3 quarter swing.  Building these distances out on a chart are helpful for a golfer.  The irons in a set have been designed to help establish gaps of 8-14 yards in distance depending on your swing speed.  I would recommend creating a chart that resembles the one below:
| | | | |
| --- | --- | --- | --- |
| Club | Carry Distance (100%) | 90% | 80% |
| 2 Utility Iron | 210 | | |
| 4 iron | 190 | | |
| 5 iron | 181 | | |
| 6 iron | 171 | | |
| 7 iron | 163 | | |
| 8 iron | 153 | | |
| 9 iron | 143 | | |
| P Club | 130 | | |
| Approach Wedge | 118 | 110 | 102 |
| SW Club | 105 | 97 | 91 |
| LW Club | 90 | 82 | 74 |
Reason #2: To Maximize The Distance With A Driver
The maximum allowable length of a shaft of 48 inches.  Many golfers stay with the 45-46 inch shaft to provide some excellent club head speed, but also to ensure they aren't hitting the ball all over the course.  Some professional golfers have experimented with the longer 48 inch shaft, but have trouble dialinging in their misses.  The misses become too large and leave the ball in bad places.  The additional speed and distance isn't worth the loss of accuracy.
Over the years, the driver has increased from around 43 degree up to 46 degree in many standard drivers that are now sold.  The golfer golf is able to gain more swing speed due to the club being longer.  But it also might be the reasons some golfers struggle to keep the ball in play. 
Several PGA Tour players have also reduced their length of their driver between 43.5 inches and 45 inches to gain that little extra accuracy without losing much overall ball speed due to an increase in center strikes on the club face.
Resource: How To Increase Driver Swing Speed (3 Options)
Reason #3: To Maximize the Precision With Short Irons and Wedges
Some golfers have turned to the single length irons.  They seem to struggle with some distance control with single length irons when it comes to the wedges.  Most single length irons are around a 7 iron length.  The manufacturer will adjust the club head weight to help produce the right feel.
Overall, many golfers have played for many years with the shorter wedges.  To switch at a certain point can be done, but you have to be willing to put the time to ensure you are hitting the right distances and can control your ball striking and your overall carry distances.  
Resource: How Far Should I Hit My Wedges?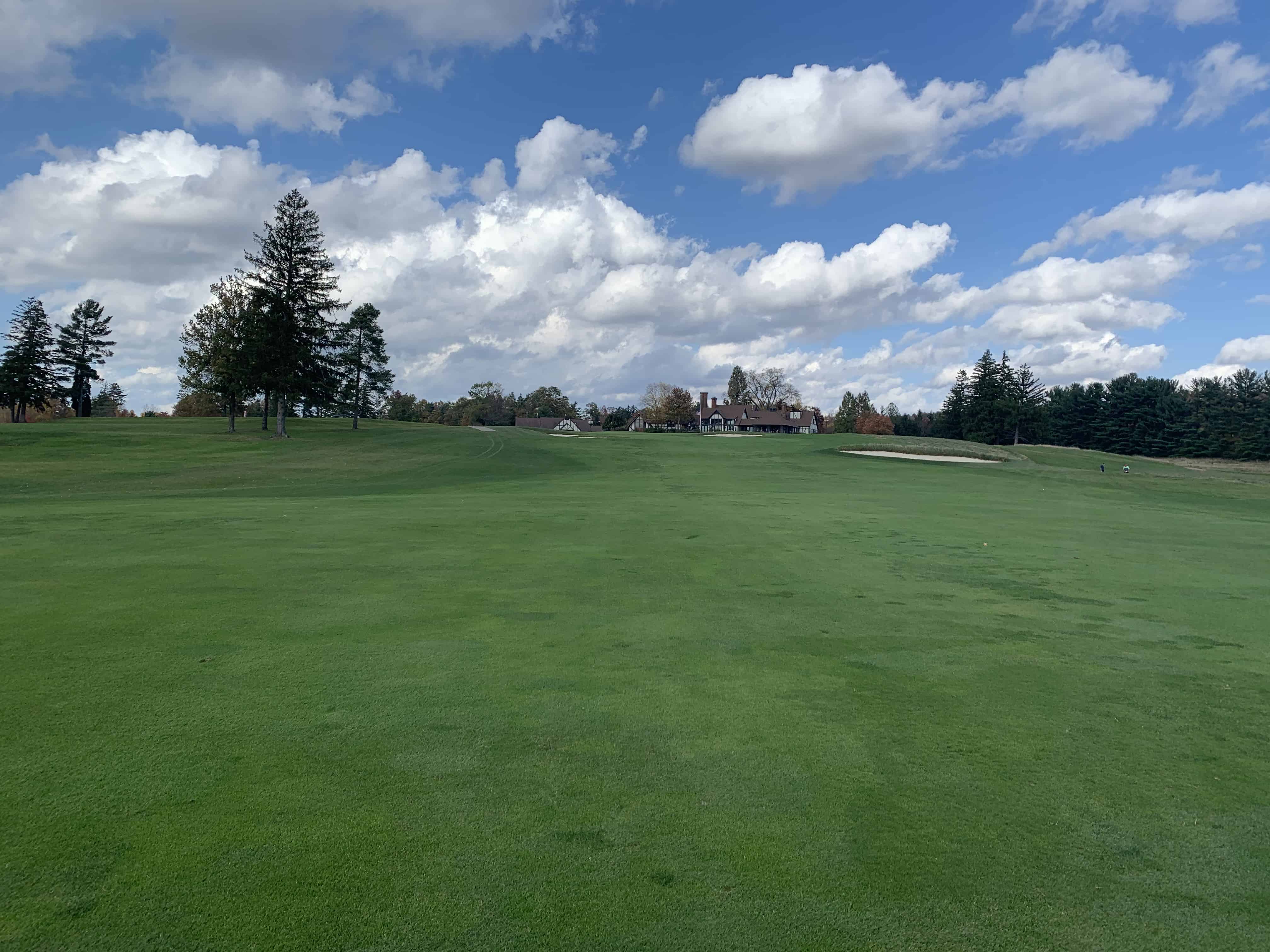 BONUS TIP: Measure your Distances
Once you have enough speed in the game of golf, the true mark of a quality golfer is the one that can hit the number that is needed.  For example, one hole the golfer might have 162 left, up hill, into the wind and on the next hole might have a 138 yard shot downhill with the wind.  Both situations call from some adjustments and being comfortable with the yardage that you need to hit.
My number one recommendation is to create a distance chart like the one above using a SkyTrak or similar portable launch monitor that can be used at home or at the driving range.  Some golfers will build a golf simulator, while a net and a mat can provide the data that you need to map your bag.  Creating the chart will help you dial in those distance and take your game to the next level. 
I would recommend one of the 3 launch monitors listed below:
Go through your bag and hit 5 shots with every iron and then calculate your average carry distance.  Continue to monitor your distances and make the adjustments as needed.  Having this portable launch monitor is a major advantage as you can build your swing, dial in your distances and have fun playing some simulator golf.  It might be more affordable than you realize. 
Resource: How To Build the Ultimate Golf Simulator for Under $7,000!
I was able to build one several years ago for around $7,000 and I have now played 800 rounds of golf on my simulator.  My score on average has decreased from around 76 to around 72.  Four shots at this point in my golf journey has been big!  The ability to strike the ball solid and hit a stock shot have been the two biggest factors from being able to play frequently, especially during the winter months!
Resource: How To Increase Golf Swing Speed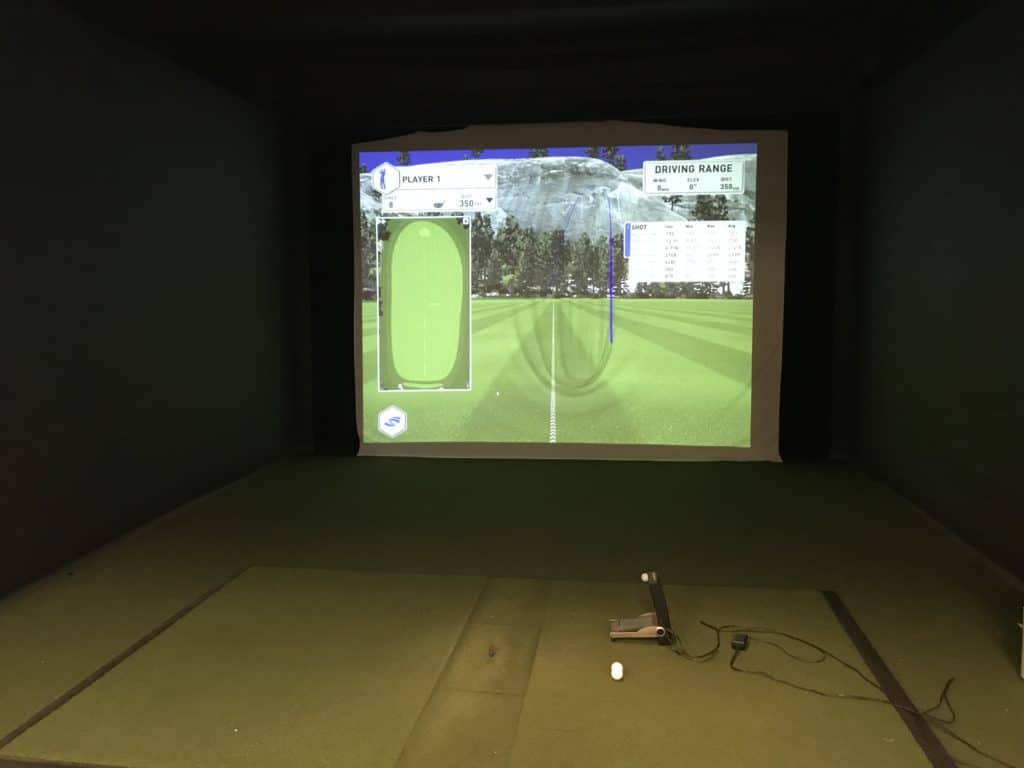 Take Action – What You Can Do Today to Get Better
What does this mean for you?  I believe in the following recipe to get better:
1 – Improve your motion in the golf swing by identifying a golf instructor.  Here are some options:
Here is a list of golf instructors that we have reviewed:
2 – Train to swing faster and improve your swing speed.  Here are some options:
Looking to gain more Speed and Distance in your swing. Two Options:
3 – Understand course strategy and work to break through your next barrier.  Here is a series on breaking through:
We have provided guides on how to break 100, 90, 80 and 70. Check out more below, if interested.
4 – Practice Frequently
Did you know that I build a golf simulator in my garage and have played over 500 rounds of golf on my SkyTrak system?  It has been a game changer and one worth checking out. Here are some of my other posts on golf simulators frequently asked questions: