We all want to maximize the 14 golf clubs in our bag!
Some people simply just accept whatever they have, while others are always seeking for the right club to make a weakness more of a strength.
The two biggest areas where golfers explore the most are in the long iron, utility iron, hybrid, fairway wood category, while others are always seeking how to fill the gaps the most in their wedge play.
If you are someone looking for that perfect club or two in the 180-230 yard range, the utility iron option might be worth exploring.
Until recently, I was against long irons unless you have a high enough swing speed and get to play frequently.
However, the utility iron is similar to a long iron, but different.
When I hit my first utility iron I was blown away by the ball speed, low spin rate and the ease of control.  Why haven't I tried these clubs sooner, I thought to myself!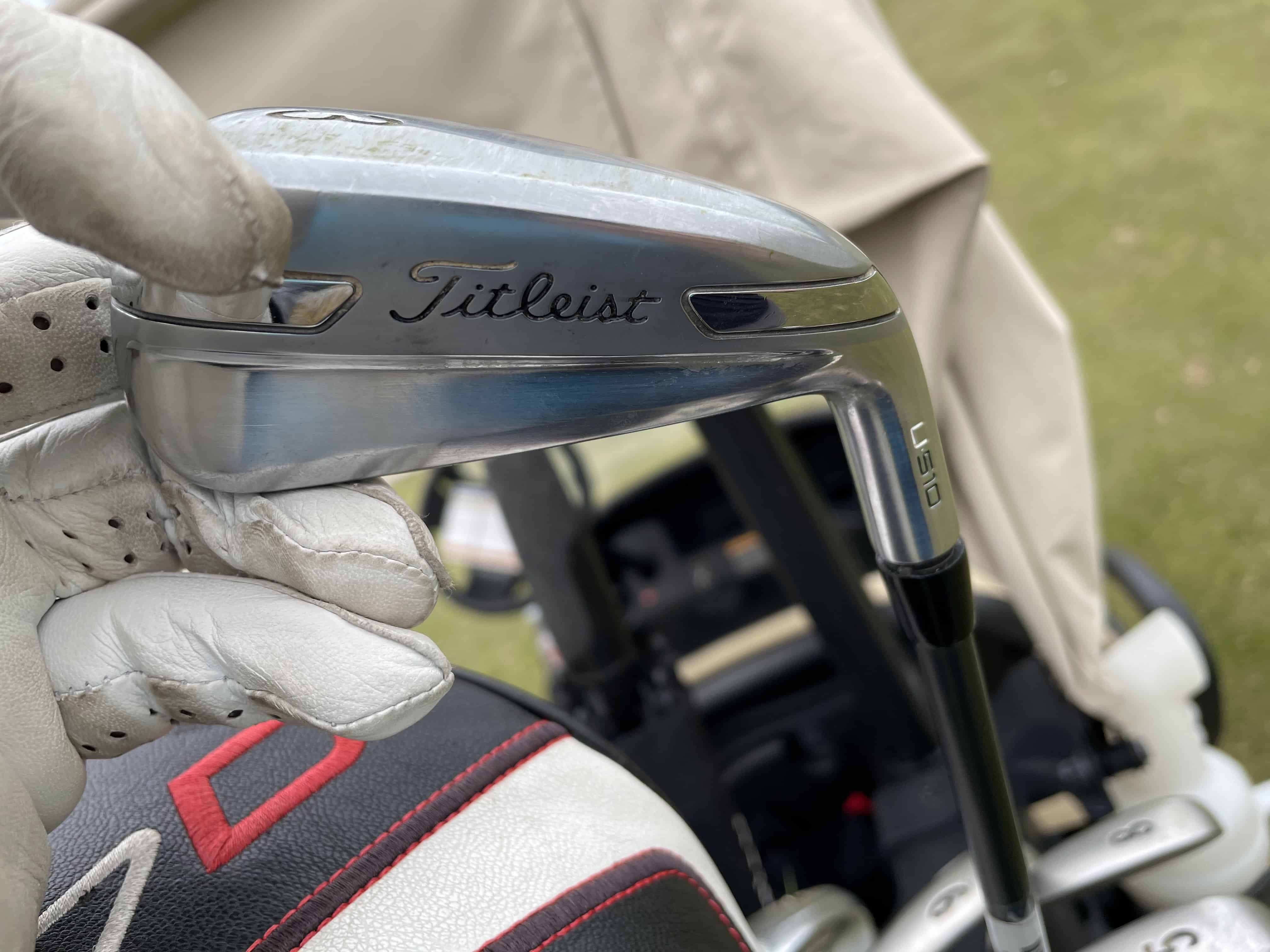 Utility Iron vs Long Iron
Differences between Utility Iron and Long Iron
The utility iron has a different decision to help the golfer launch the ball with higher ball speeds, lower spin rates and extra forgiveness. 
This results in a penetrating ball flight where the golfer doesn't have to worry about a slightly off centered strike or over drawing the ball like a hybrid might produce due to the gear effects in those clubs.
The battle many golfers faced with the traditional long iron is the struggle to launch the ball high enough and far enough on those slightly off centered hits.  The feeling on a poorly struck shot with a long iron is one that will stick with you for awhile.  This is why the hybrid became a popular option for many amateurs, especially those with a driver swing speed below 100 miles per hour
The original utility irons were designed for the professional golfer that faced the 220-230 yard par 3 on a weekly basis.  More and more amateur golfers are exploring the utility irons as they have different features that are designed to help the golfer who is a mid handicap golfer or better that despises long irons and hybrids.
Many low handicap golfers struggle with the hybrid because of how light it is the how easy it is to miss left with the club either from a closed face causing a pull or the over draw from being too far inside.
As a low handicap golfer, nearing scratch a hybrid into strong head wind could become disastrous as it multiplied the side spin and caused an overdraw.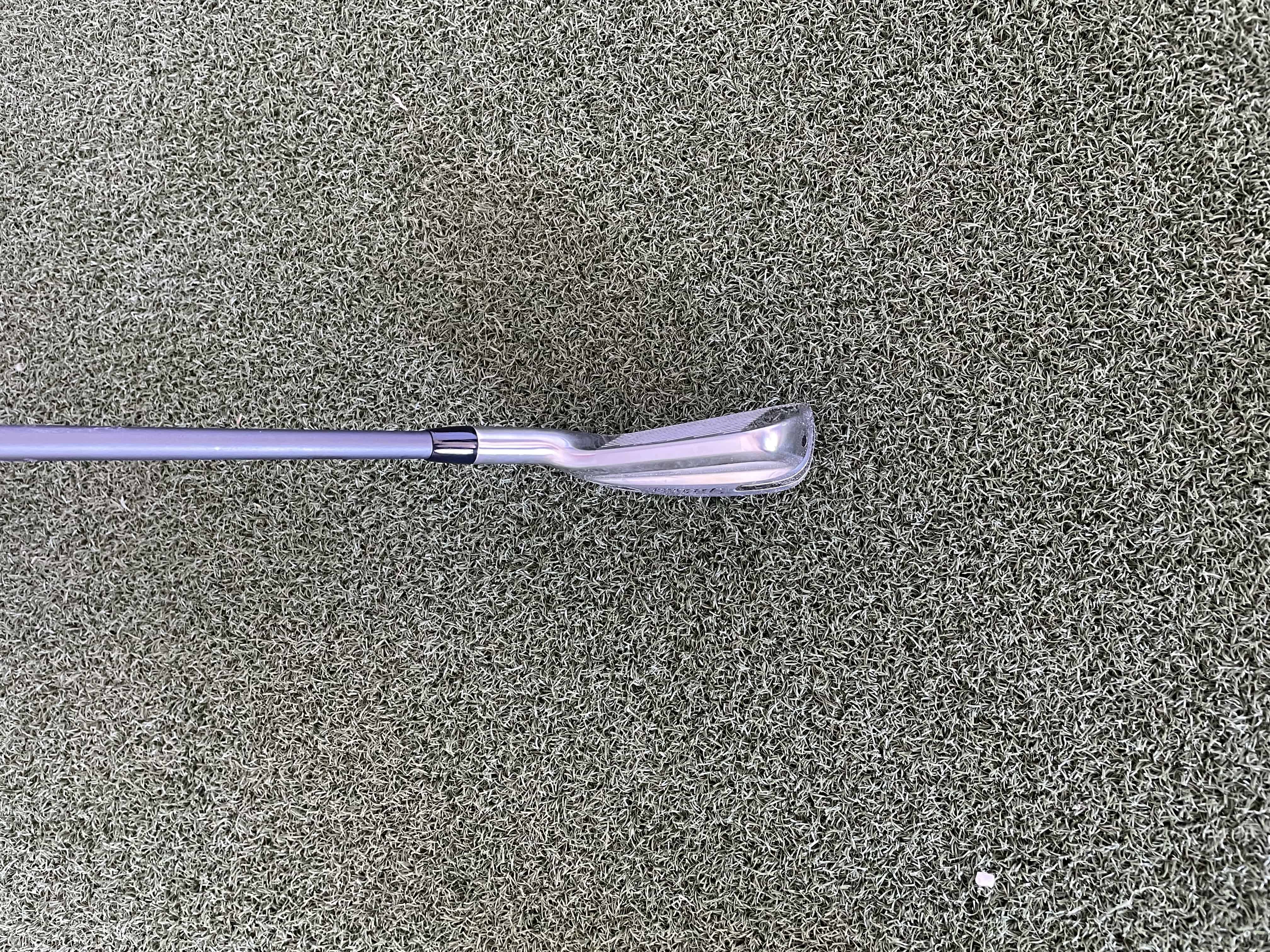 Benefits of the Utility Iron
I recently purchased the Titleist U510 after testing out numerous clubs and watching and reading the many reviews on the four main clubs.
In my time with the utility iron, I have found it to be a club where you are surprised by the distance that occurs.  The ball seems to fly off the face, bore through any wind and carry incredibly long with some nice roll out when needed.
The single, greatest benefit I see is that I do not need to fear the left shot (typical hybrid shot) or the off centered hit (long iron fear) that forces you to tighten up over the shot.
The extra thickness at the bottom and back of the club help cut through difficult lies that are thick or really thin.
Overall, I can swing aggressively at the ball without fear of an off centered strike or a over draw left.  This club provides some great options for those that have a draw like swing and struggle to know where the hybrid or long are going to end up.
Benefits of the Long Iron
Technically, the utility iron is a long iron, but with different design features.  Some of the best golfers in the world can still play the 2 or 3 traditional long iron and have the excellent precision offered by these clubs.
If you are someone that just pures the ball, a traditional long iron will provide that extra precision and the ability to control your ball flight slightly better than the utility iron.
The ability to flight a ball with a traditional long iron might be vital for those that play the most difficult golf courses under some challenging conditions.
When to Hit the Utility Iron
The utility iron can be used off the tee, out of fairway and even out of the rough.  They range in loft from 18 degrees (2 iron) to 24 degrees (4 iron).  
For many, these are great clubs to use on narrow, shorter par 4s, the 2nd shot on a par 5 or long par 3s.  When you think back to your rounds, you might be surprised how often you leak shots in these shot ranges.  These are difficult shots that can bring some fear if you do not have the right equipment.
There are different shafts in the club to help you launch the ball how you need it based on your swing speed.  The quality of the graphite shafts have come a long way and provide some excellence consistency in how it responds to the swing.
Resource: Driving Iron vs 3 Wood: Which one should you carry?
Which One Should I Play: Utility Iron vs Long Iron
Unless you are truly a pure ball striker that can handle the longn iron, I would highly recommend going with the utility iron.
For those completely opposed to hybrids or fairway woods at certain lofts, the utility iron is a great option and one worth exploring.  If you are someone that still has nightmares about trying to hit a long iron from 20 years ago, the technology has changed and it is worth circling around on.
I remember hitting a 2 iron in my Titleist 981 set and it was tough unless I was swinging really well that day.  The newer style utility irons, which allows us to carry these 2, 3 or 4 utility iron is a game changer and worth checking out.
Who Shouldn't Use the Utility Iron or Long Iron
If your swing speed is below 90 miles per hour, the best option is to find the best combination of hybrids and fairway woods for your game.  You will want to consider replacing the 4, 5 and 6 iron in your bag for hybrids and fairway woods.
The best senior golfers I have played with locally have a wide range of hybrids and can really find a consistent outcome with these clubs!
Resource: Utility Iron vs Hybrid: Which one should I carry?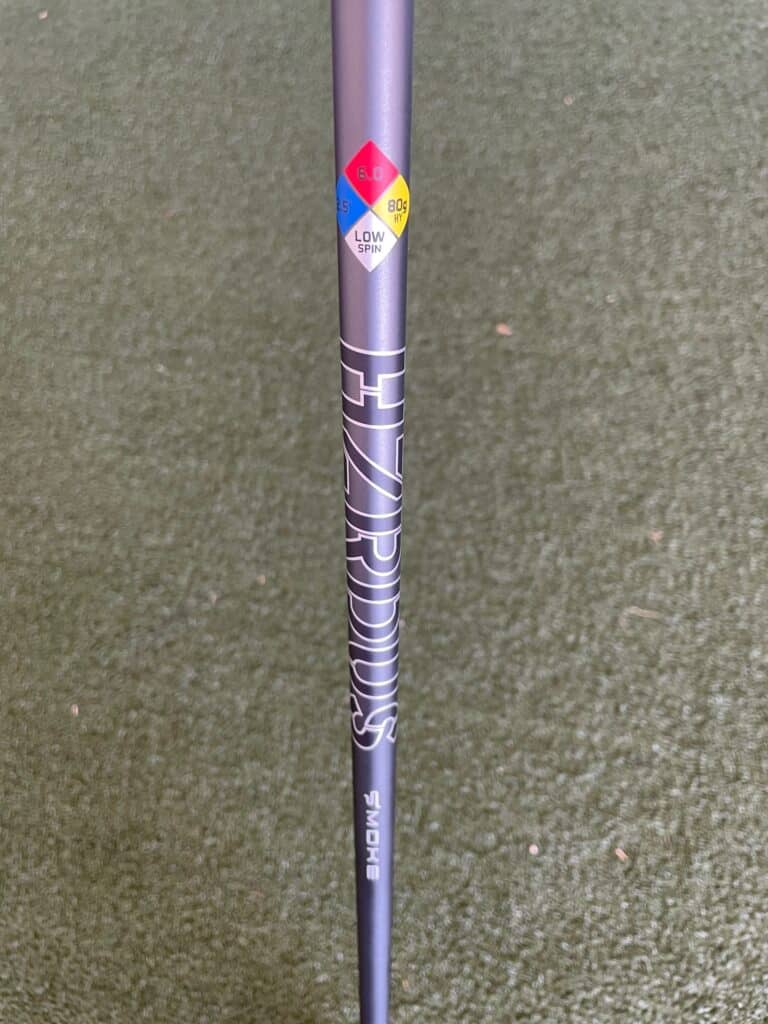 Should I get the 2, 3 or 4 Utility Iron
If you have decided to go with the utility iron, you have several options in the loft.  Some items to consider when deciding on which loft and number to go with.
Are you a high ball or low ball player?
Where is the gap in your current yardage and what club are your replacing?
What is your swing speed?
Where do you plan to utilize the club the most?
As someone that swings a driver between 105 and 110 miles per hour and hits the ball maybe too high, I decided to go with the utility 2 iron to allow for some flexibility and to maximize my distance.
I want to maximize my distance on narrow par 4s, while still hitting the fairway.  Be able to be aggressive on shorter par 5s and hit those long par 3s.
With the 2 iron, I can always swing between 70-90% if I need to take some distance off.  This is something I am comfortable with and enjoy flighting the ball to certain pin locations!
I am also replacing my 3 hybrid of 21 degrees and went with the 2 utility iron at 18 degrees.  
I have found that I hit the utility iron further with less fear of losing the shot left.  I can be more aggressive with my swing from the 200-230 yard range and then have the 3 wood for shots over 230 yards!
The club has been a game changer and is worth testing out!
Resource: Are hybrids good for beginners?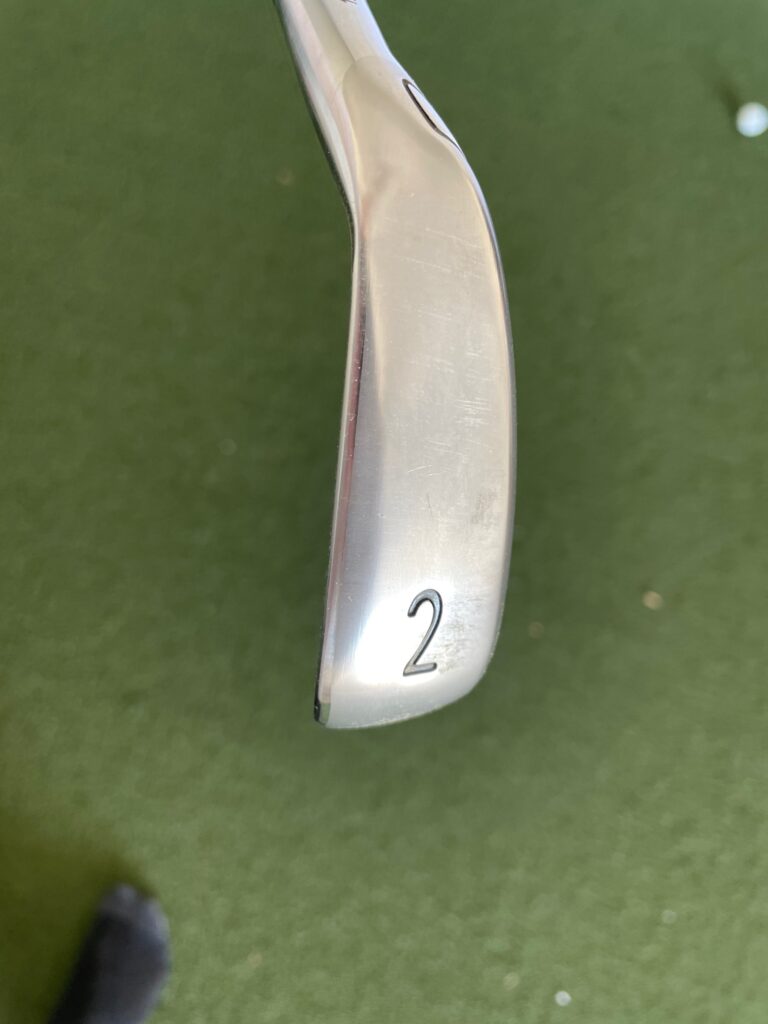 How To Test Out The Utility Iron Option?
I would highly recommend all serious amateur golfers consider adding a portable launch monitor to their collection.  These handy launch monitor can be a game changer for mapping distances, selecting clubs, training your swing, and staying sharp over the winter.
A simple mat and net setup can help with this or you can go all out and build a golf simulator space.
Regardless, you now have the opportunity to test out clubs, sharpen your swing and receive immediate feedback on shots you hit. With the 3 options linked below, you will have the following data at your fingertips after every shot:
Ball speed
Carry distance
Spin rate
Spin axis
Launch angle
This information is a game changer and worth checking out. 
Here are my top 3 recommend affordable golf launch monitors:
Visit any PGA Tour event and notice the number of golfers utilizing their launch monitors.  Why you may not have the money to buy a Trackman, you have some awesome options above.  What are you waiting for?  Take your game to the next level!
How else can you take your game to the next level?  Check out our recipe below!
Take Action – What You Can Do Today to Get Better
What does this mean for you?  I believe in the following recipe to get better:
1 – Improve your motion in the golf swing by identifying a golf instructor.  Here are some options:
Here is a list of golf instructors that we have reviewed:
2 – Train to swing faster and improve your swing speed.  Here are some options:
Looking to gain more Speed and Distance in your swing. Two Options:
3 – Understand course strategy and work to break through your next barrier.  Here is a series on breaking through:
We have provided guides on how to break 100, 90, 80 and 70. Check out more below, if interested.
4 – Practice Frequently
Did you know that I build a golf simulator in my garage and have played over 500 rounds of golf on my SkyTrak system?  It has been a game changer and one worth checking out. Here are some of my other posts on golf simulators frequently asked questions: