One of the great things about golfing in today's era is the access to many club options.
Also the improvement in the ability to launch certain newer or redesigned golf clubs higher and further.
You can carry fairway woods, hybrids or driving irons! 
The most difficult part for the majority of golfers is deciding what is the best option for their golf game and golf swing.  We only get 14 total clubs, so often times key decisions have to be made
There are many factors that will enter into the decision process including swing speed, courses that you play most frequently, and overall comfort level with each club.
There are also ways to measure using some amazing affordable golf technology that is now available to all golfers and is becoming a must have for any serious golfer or someone looking to get better.
The driving iron is newer to the market, although some may argue it replaces the 1 or 2 iron of the past. 
However, it is redesigned to give the golfer a better chance of hitting a quality shot due to the improvement in technology.  The 1 irons of the past took a perfect swing with higher swing speed to even have a chance with it.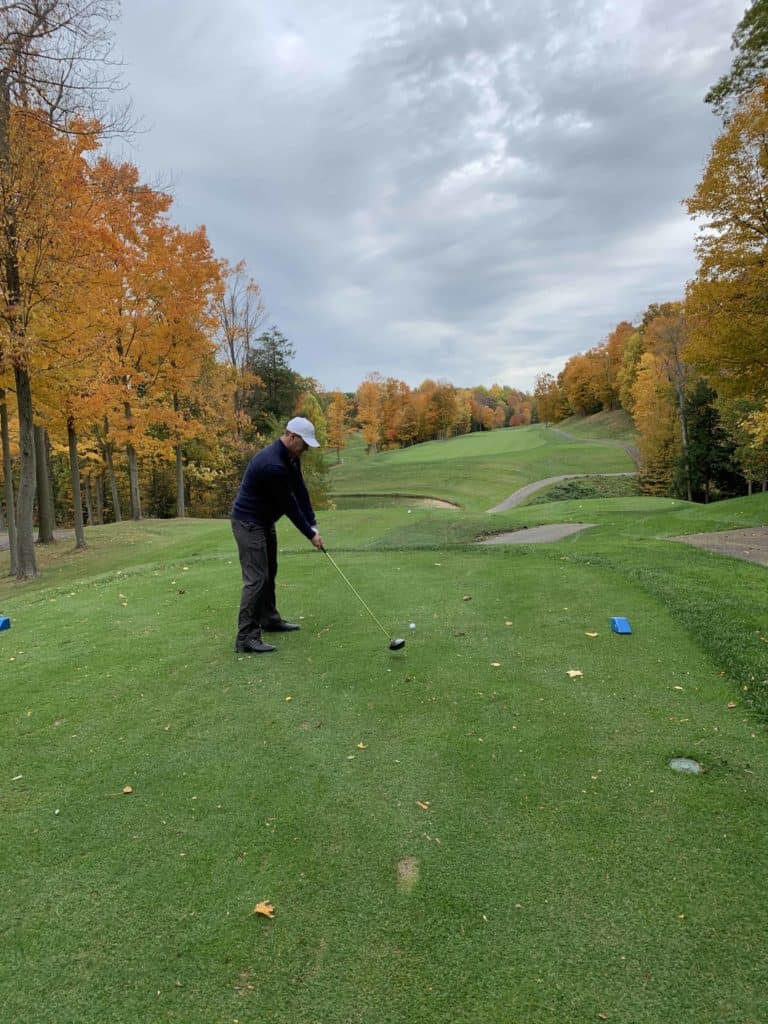 Driving Iron vs 3 Wood?
The driving iron may fly a bit lower and be easier to flight in difficult wind conditions.  The 3 wood remains a better option for the majority of golfers who do not have a driver swing speed of at least 105 miles per hour.  Our recommendation is to go with the 3 wood or hybrid over the driving iron unless you have a driver swing speed that exceeds 105 miles per hour.
Below, I will dive into the details of the follow topics related to driving iron vs 3 wood:
Pros and Cons of the Driving Iron
Pros and Cons of the 3 Wood
How to Measure What Club is Best For Your Game
Flexibility in Club Choice: Own Both and Decide Based on the Course
BONUS TIP: How to gain 5-8% Swing Speed
Pros and Cons of the Driving Iron
I must admit when I first heard of the driving iron and saw a playing partner hitting it, I thought why would anyone want to hit a driving iron with the ease in today's game of hitting fairway woods and hybrids. 
After watching my playing partner hit a high percentage of fairways and carry it about 230 yards, I had to try one out for myself.
I have found the pros to the driving iron to be precision and accuracy.  I never had the fear that I was going to hook one left or hit a push fade right.  Instead, I was able to make a solid swing and have a very consistent start line and shot pattern with the driving irons. 
As I continued to use it, I was impressed with the ability to hit a high percentage of the fairways.
For a reference point, I am right on the border of the 105 mile per hour swing speed with the driver. 
Recently, with the help of SuperSpeed Golf (Use Discount Code Golfjourney365 for some savings), I am now swinging my driver just above 105 and occasionally topping out at 109-110 miles per hour.
The cons that I found is that one the days when the swing is slightly off or you are struggling, an off center hit just doesn't carry as far as an off center hit on the driver or 3 wood. 
It is difficult to hit out of thicker rough and pretty much becomes only an option off of a tee box for me or a quality fairway lie.  Overall, I feel that it lacks versatility to take up one of the 14 spots in the bag.
Ever debate 5 wood vs 3 hybrid – Check out this post!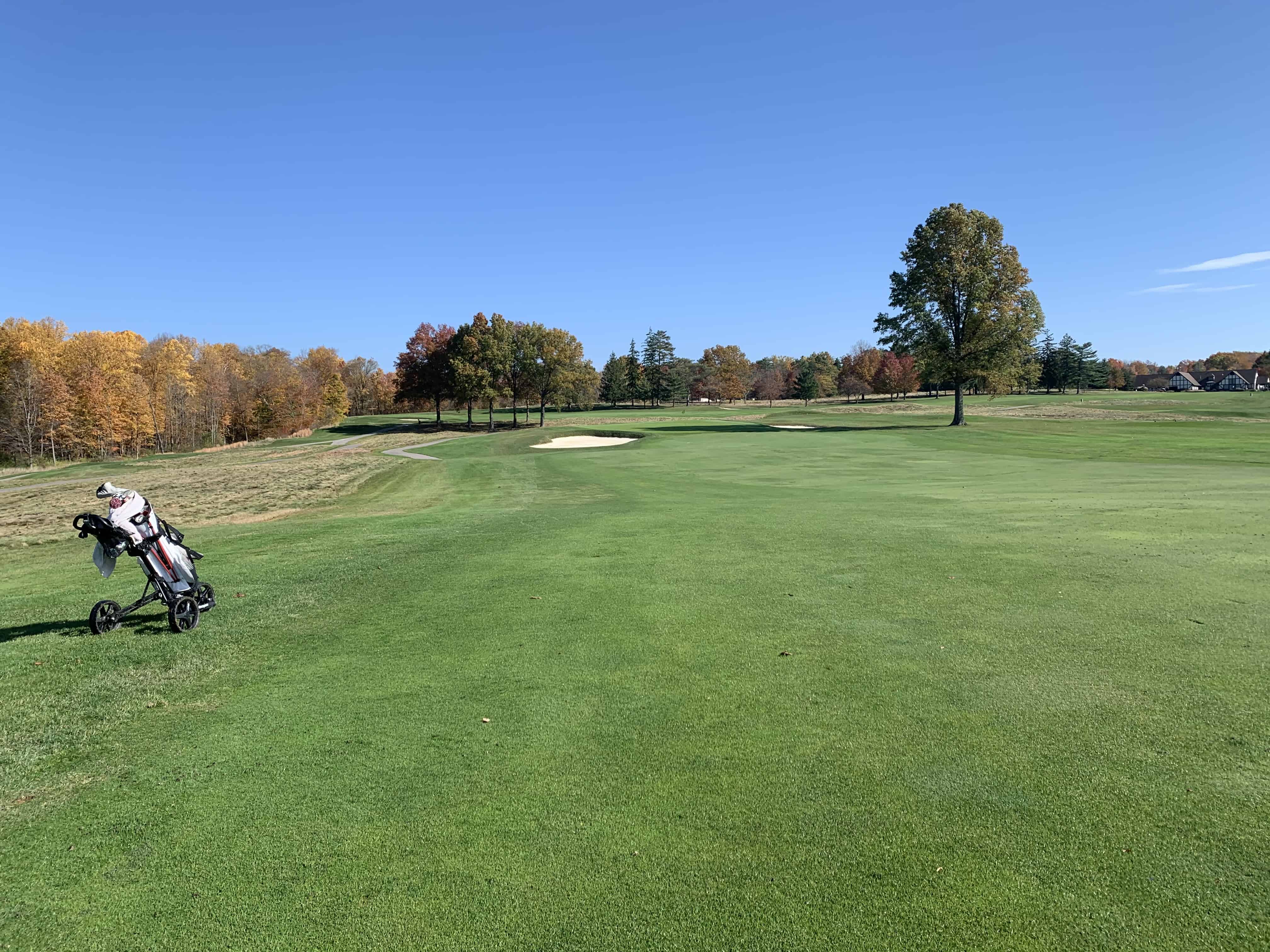 Pros and Cons of the 3 Wood
The 3 wood remains a club that I believe all golfers should carry in their bag.  The add of a driving iron is something that might replace a 5 wood or hybrid club.
The 3 wood has come a long way.  Do you remember the Adams Tight Lies of the late 90s and early 2000s.  I believe this club helped revolutionize the 3 wood and has made a more versatile club as the center of gravity was lowered and it is easier to launch 3 woods out of many different lies. 
The 3 wood is a necessity to have for shots off of the tee box on holes where they may be a hazard if the hole is really narrow. 
It is also vital to have on par 5s if you want any chance of reaching the majority of the holes in two and maybe make a 2 putt birdie.
Overall, the 3 wood is an easier to hit club and one that handles off center hits with some pretty high quality.  The versatility has improved and for the majority of golfers more fairway woods and hybrids would help lower scores.
Quick Fact: Did you know that on average the golfer only hits the 3 wood 6% straighter than the driver, but gives up 20-30 yards in total distance?

From on the Mark Podcast
What this tells us is that the driver is a key club and one that we should spend the time working on.  Let's learn to hit our driver straighter and only rely on the 3 wood on holes where there are distance restrictions due to water hazards or bunkers.
Why Can I hit My 3 Wood straight, but not my Driver?  (Check out this Post)
How To Hit A Driver 300 Yards!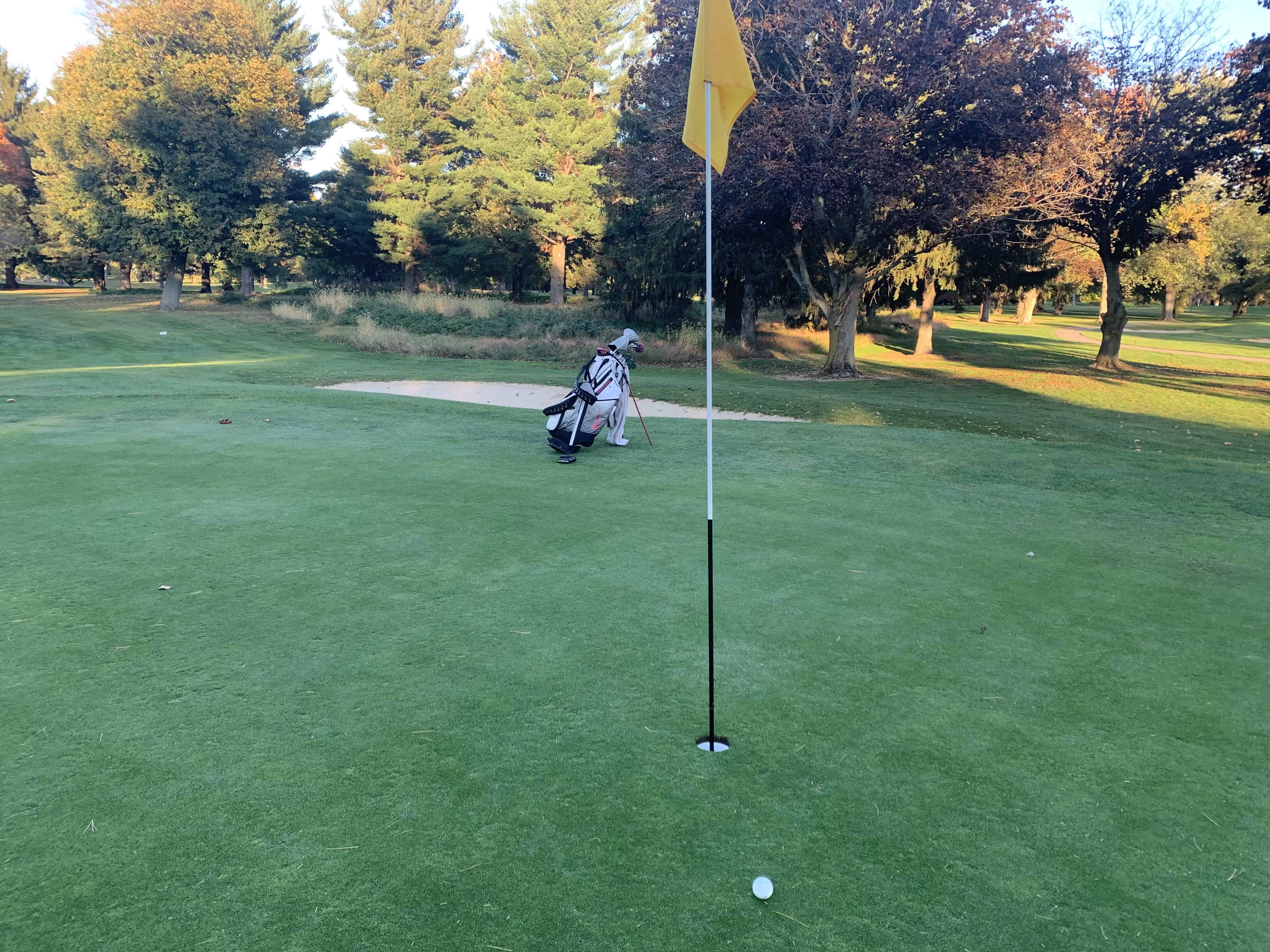 How to Measure What Club is Best For Your Game?
The game of golf is changing for the better.  What was once only a dream for most amateur golfers has not become a reality and affordable.  There are several quality options for your own launch monitor to help determine what club is best for your game. 
You can now test in the comfort of your own home, at the driving range or even on the course with a launch monitor of your own. 
Knowing key data such as club speed, ball speed, launch angle, spin rate and other key data provided by these launch monitors can be a game changer.
The professional golfers of today all have access to some great technology including launch monitors to help measure their swing and know their numbers. 
Can an amateur use this same or similar technology for game improvement?  Yes, absolutely and I would highly recommend it.  
 In today's golf world, even amateurs can have access to amazing technology and data with the technology now available and know the distance they hit their irons and all of their clubs. 
This can help you map out your bag and have with pretty quality precision the distance you hit each club.
Ever debate long iron vs hybrid – Check out this post!
Even if you aren't going to go all out and build an indoor golf simulator like I did (see below), you can still pick up a launch monitor at a reasonable price and use it in your indoor net or taking to the course or driving range with you!  
Know numbers like spin rate, ball speed, spin axis and other key information is vital to your growth.  Sharing these numbers with your instructor can be helpful and help with equipment selection as well.
I would recommend one of the three launch monitors listed below: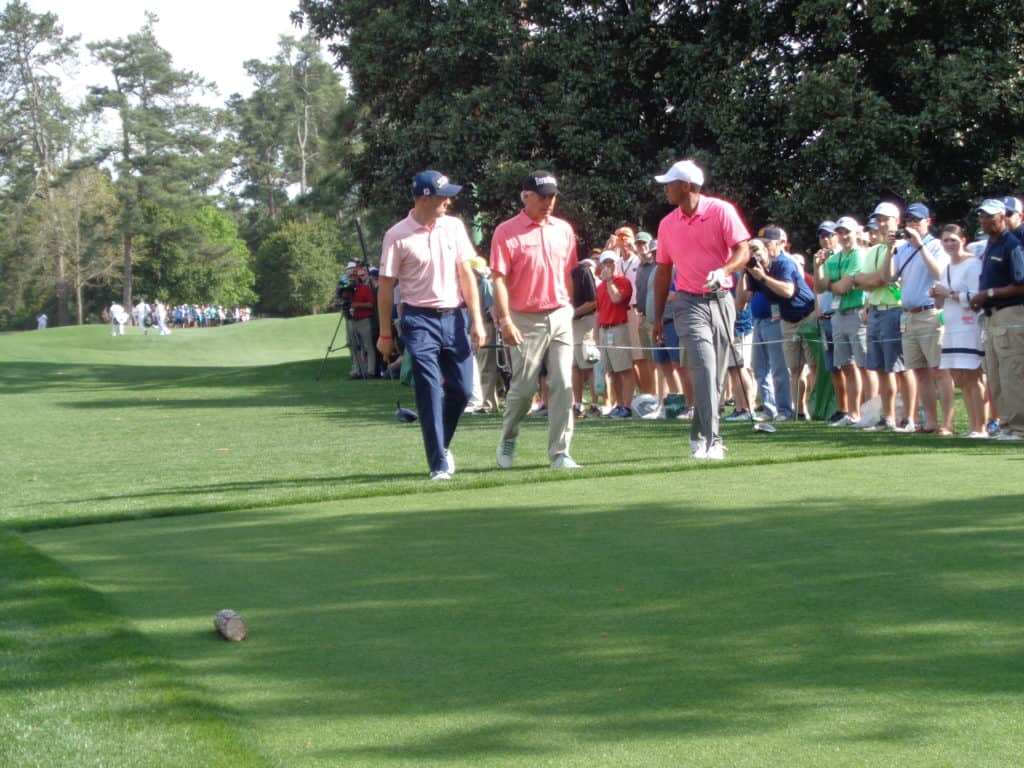 Flexibility in Club Choice: Own Both and Decide Based on the Course
Some final thoughts on driving iron vs 3 wood.  Own both!  Have the option of which one you are going to put the bag for each round that you play. 
If you know the course you are playing, determine which club best fits the bag.  With the ability to measure your swing, know your distance, etc with a launch monitor, you can now have the flexibility that the pros are able to make each week based on the course.
You can even use google maps and other features to map out a course ahead of time if you haven't played it before to determine where fairways narrow and where hazards come into play!
I personally prefer to hit the driver as often as possible as the overall distance and lack of overall accuracy gain has encouraged me to improve with the driver. 
However, there are always times for the driving iron and 3 wood as they are essentials clubs in any serious golfers bag!
BONUS TIP: How To Gain 5-8% in Swing Speed
Let's face it, regardless of the current state of your game we all want more speed.  It has become very clear the need for speed in the golf swing and there are ways to add speed!  The analytics on all levels of golf show how important speed and additional speed are in reducing golf scores.
It is time to start training for some additional speed.  This is a drill and training protocol that I would highly recommend.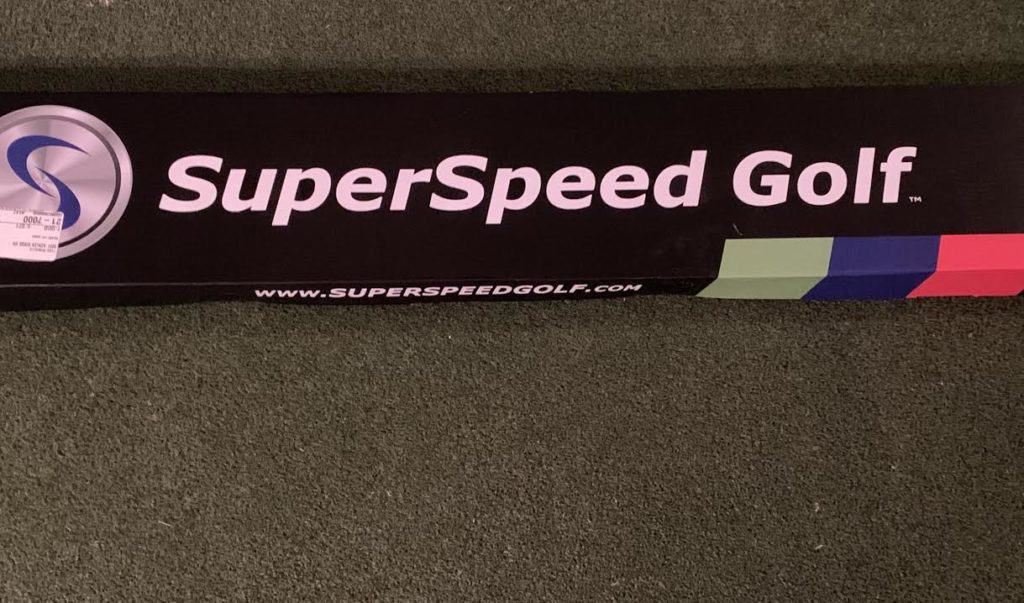 SPEED DRILL: Increase your swing speed through overspeed training
Check out SuperSpeed Overspeed Training Protocols
Train every other day for 10-15 minutes.
See a 4-6% increase in swing speed as early as the first training protocol.
The number one thing that has helped me gain significant distance is the SuperSpeed Training System.  This overspeed based system where you train every other day for about 10-15 minutes with different swing sticks can help you increase your swing speed by 5-8% which can be 20-30 yards.  Who wouldn't want an extra 20-30 yards.  Plus it helps improve your mechanics.
SuperSpeed Golf – Use Discount Code Golfjourney365 for some savings!
The analytics are pretty clear on the importance of speed in the game of golf.  Would you rather hit your approach shot from 130 yards of 160 yards? 
The answer is pretty simple!  We know that over the course of time, we will hit shots from 130 yards much closer than from 160 yards, whether we are an average amateur golfer, a scratch golfer, or a PGA Tour member!  
The key is having shorter approach shots, so we can hit the ball closer to the hole and then make more putts!  Speed is king in the game of golf!  Make sure you check out SuperSpeed Golf!
Final Thoughts: My Secret To Golf Improvement
The reality…in order to get really good at golf, we must practice frequently.  About three years ago, I made the leap and invested in a golf simulator build for my garage. 
I went with a SkyTrak Launch Monitor and the TGC software and can now play over 100,000 courses including Augusta, Pebble Beach, Bethpage Black, Whistling Straits. St. Andrews and many other of the top 100 courses in the world.
This golf simulator setup, which is more affordable that you might imagine, has been a game changer.  I can now play golf everyday of the year regardless of rain, snow, cold weather or time of day.  I can practice or play rounds of golf. 
I can stand in the 11th fairway at Augusta and with the auto-rewind feature I am able to practice my approach shots from various differences.
It is worth checking out through Rain or Shine Golf as they offer some incredible packages along with financing offers that are difficult to beat.
Some direct links to Rain or Shine Golf for pricing and financing: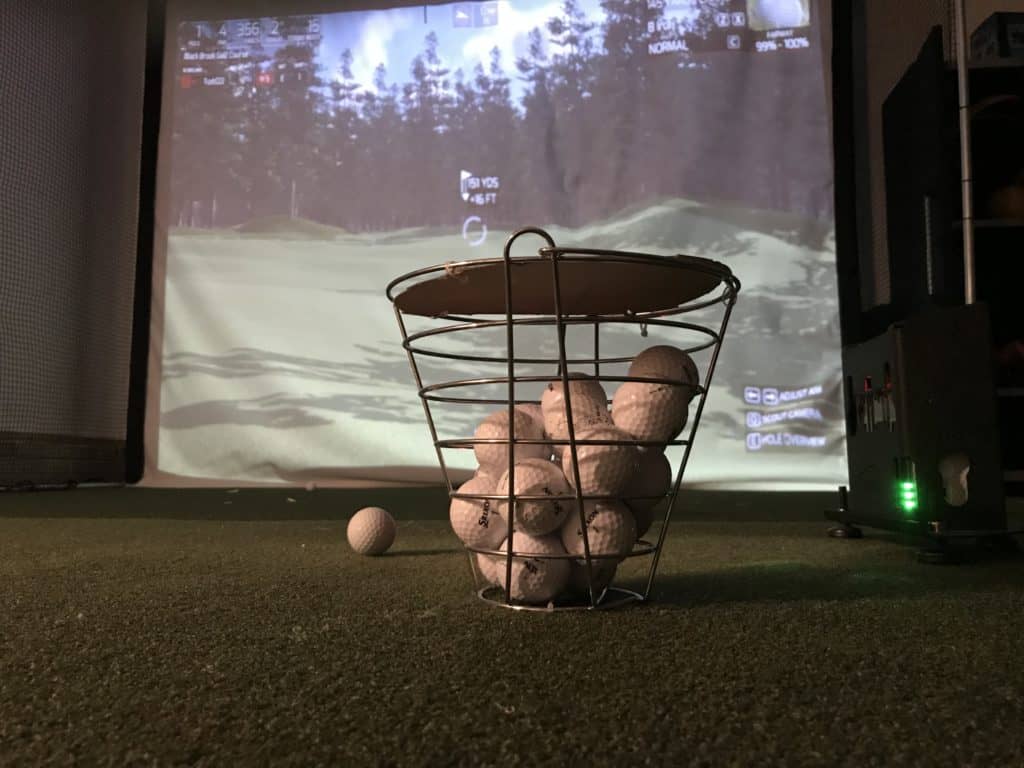 Take Action – What You Can Do Today to Get Better
What does this mean for you?  I believe in the following recipe to get better:
1 – Improve your motion in the golf swing by identifying a golf instructor.  Here are some options:
Here is a list of golf instructors that we have reviewed:
2 – Train to swing faster and improve your swing speed.  Here are some options:
Looking to gain more Speed and Distance in your swing. Two Options:
3 – Understand course strategy and work to break through your next barrier.  Here is a series on breaking through:
We have provided guides on how to break 100, 90, 80 and 70. Check out more below, if interested.
4 – Practice Frequently
Did you know that I build a golf simulator in my garage and have played over 500 rounds of golf on my SkyTrak system?  It has been a game changer and one worth checking out. Here are some of my other posts on golf simulators frequently asked questions: