Trying to decide whether to replace that 3 iron with a 3 hybrid?
Or maybe you are someone that already has a 3 or 4 hybrid and you are looking at replacing that 5 iron with a 5 hybrid.
The decision can be difficult to make, but below will provide a comprehensive overview of the pros and cons of each club.
The technology in the game of golf continues to evolve and provides plenty of options for the everyday golfer to play the game at a higher level.
The problem is that it can be quite confusing for the average golfer to decide when to switch to the new technology and to make the determination what is best for their game.
Of course, with any new club on the market, the golfer must decide if the investment will truly be worth it.
When it comes to long irons vs hybrids there is also the stigma that many golfers carry in their own mind that the best golfers hit long irons instead of hybrids.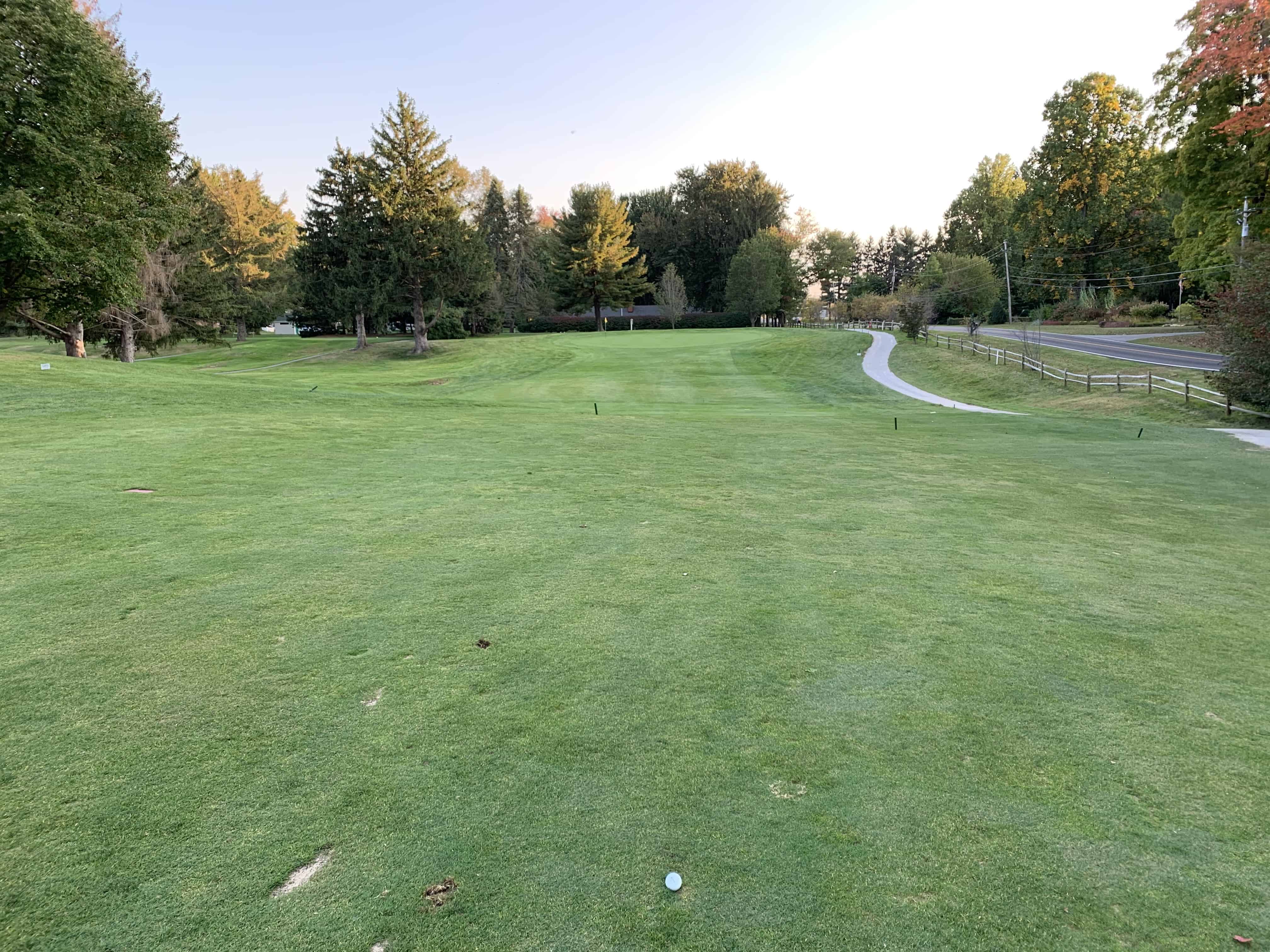 Should I use long irons or hybrids?
If you have a golf handicap higher than 5, you should highly consider switching out at a minimum your 3 and 4 long irons with a 3 and 4 hybrid.  As your handicap gets closer to 15 or 20, the recommendation would be to switch out the 5 iron for a 5 hybrid.
Below, I will cover the following topics related to long iron vs hybrid:
Benefits of the Long Iron
Benefits of the Hybrid
3 iron vs 3 hybrid
4 iron vs 4 hybrid
5 iron vs 5 hybrid
How to Test for Your Golf Swing
As you can probably tell by now the hybrid has come a long way in changing the game of golf and has been a great alternative in place of the long irons.  They are numbers to matched the long irons you may still be carrying in your bag.
Benefits of the Long iron
The long irons have been staples in the game of golf for a long time.  These low lofted, difficult to hit clubs may be a challenge for many golfers.  However, for those that can strike the ball solid, there may be no better feeling that hitting a solid 3 or 4 iron. 
There was a time when many golfers even carried a 2 iron and utilized this off the tee on narrow, shorter par 4s.  
The long irons provide the better golfer the ability to control the ball flight both from a high and low perspective and working the ball left to right and right to left. 
The precision in which a long iron can be iron and the pure nature of it, keeps the low handicap golfer playing the long irons.
The better play often fears the miss left and the lon irons helps reduce this shot when compared to the hybrid.  They are also much easier to keep low if you need to play a wind shot or want to hit the Tiger Woods stinger shot.  The ability to control the loft is similar to other irons. 
Personally, I enjoy flying the ball depending on the wind and the lay of the land.  There are many benefits to the long iron.
However, the long iron can be difficult to hit if you do not produce high enough club speeds or struggle with making solid contact.
The long iron also provides versatility with punch out shots or if you really need to curve a ball around a tree.  The lower lofted clubs make it easier to produce more side spin.
In summary:
Long irons are great for the lower handicap golfer who wants to control the flight of the ball.
Punch out shots are easier with long irons.
The stinger shot is best hit with a long iron.
Benefits of the Hybrid
The hybrids are generally known for their ability to help the golfer launch the ball higher and further.  The more distance your game lacks, the more hybrids you should have.  Once a golfer is able to get past their ego, they may find the hybrid is exactly what their game needed.
The hybrid is designed to be light weight and to launch the ball.  While they may be more difficult to be precise with for those with greater ball speeds, the overall ease in which to hit a ball higher and further is difficult to look past.
The accross data is pretty clear that those with a handicap of 6 or higher should consider multiple hybrids in their bag of 14 clubs.
If you head to any course where there are quality seniors playing, you will notice that most of these senior golfers carry anywhere from 2 to 4 hybrids and some have replaced up to and thru their 5 or 6 iron. 
The ability to hold more greens and have the ball settle down quickly from 150 yards out has made these clubs very appealing.
Also, if you check out the LPGA tour club setup for many of the golfers, where the average driver swing speed is only 94 miles per hour, you will see multiple hybrids in every bag.
In summary:
Hybrids are easier to hit higher and further for those with lower swing speeds.
Many seniors and lady golfers could benefit from having 2-5 hybrids in their bag.
The lightweight design of the club can help increase swing speed.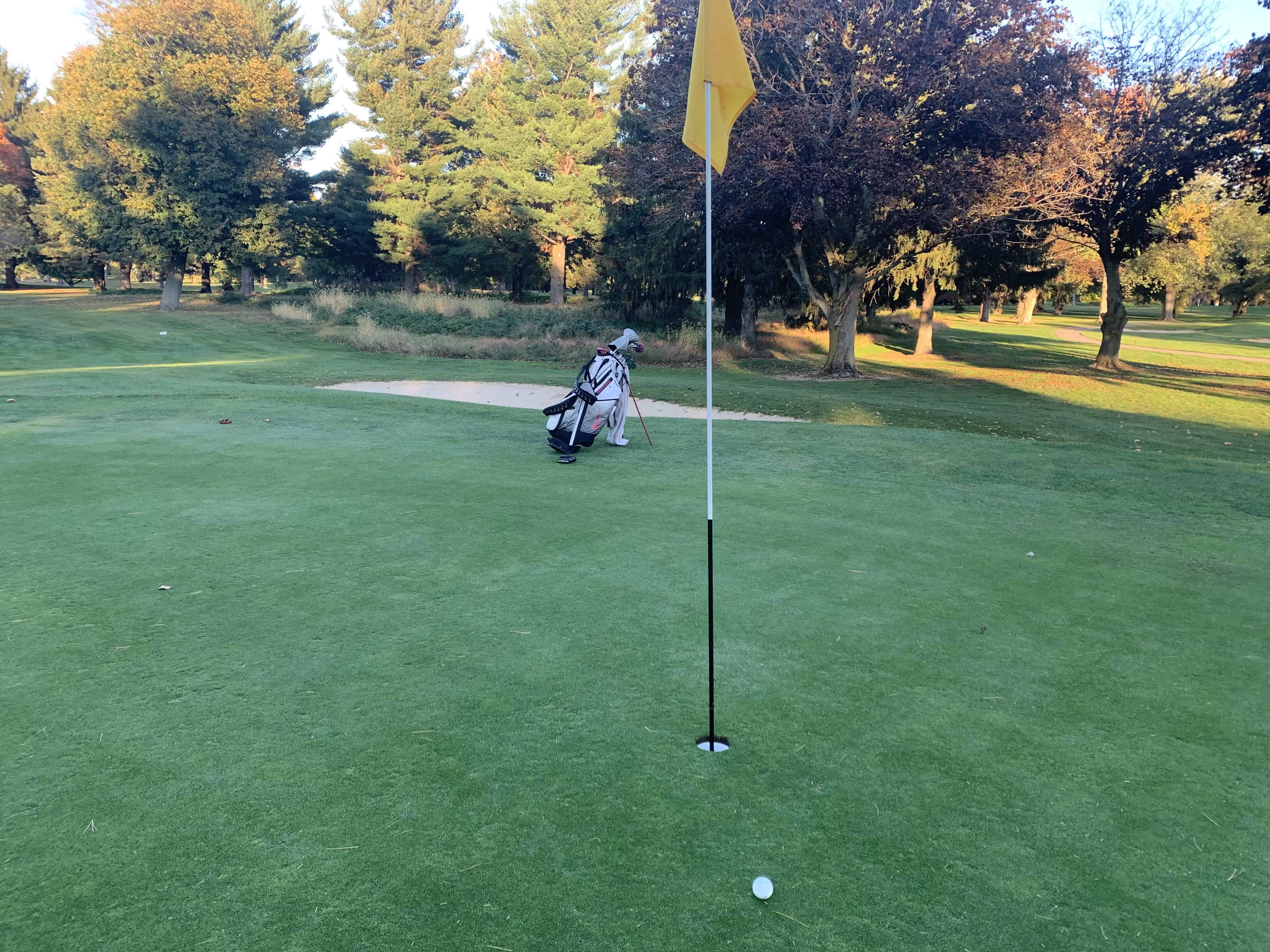 3 Iron vs 3 Hybrid
If you are not a scratch golfer or better, I would recommend the 3 hybrid over the 3 iron.  The 3 hybrid can be helpful and we see more and more PGA tour players moving to the hybrid as they continue to improve. 
The best golfers fair the miss left and the original hybrids, with the light weight design caused the best golfers to miss occasionally to the left.
For the mid to high handicap golf, there shouldn't even be a debate.  Take your 3 hybrid and help you hit those shots from 190 yards and greater. 
You might quickly love to hit this club and it can be your more versatile club that can be used on 2nd shots on par 5 and long par 4s.  It can also be a go to club on short holes or dog leg shaped holes.
4 Iron vs 4 Hybrid
The data shows that if your handicap is 6 or higher, then you should go with the 4 hybrid.  This is often based on the lack of swing speed to hit a 4 iron high enough to help you stop the approach shots on the green.  For the 5 handicap players and below, test it out and see which is best for your game.
Overall, the 4 iron is once again a quality club for those that can hit their driver 250 yards or further.  Once your swing speed with the driver dips below 100 miles per hour, it is time to look at replacing your 4 iron with a 4 hybrid.
5 Iron vs 5 Hybrid
If your driver swing speed is 92 miles per hour or lower, it is time to consider replacing your 5 iron with a 5 hybrid. Also, if you are someone who struggles with irons, then the hybrid truly is a viable option.
At the end of the day, golf is about getting the ball in the hole in the fewest amount of shots.  Too many golfers don't check their ego at their door and want to hang onto how they hit the ball, 5, 10 or even 15 years ago. 
The reality is that the technology has improved and it is worth experimenting with to find out what is best for your game.  You owe it to yourself!
Quick Reference Guide Based on Golf Handicap
| | | | |
| --- | --- | --- | --- |
| | 3 Hybrid | 4 Hybrid | 5 Hybrid |
| 0-5 Handicap | Yes | Maybe | Maybe |
| 6-15 Handicap | Yes | Yes | Maybe |
| 16+ Handicap | Yes | Yes | Yes |
Quick Reference Guide Based on Golf Swing Speed
| | | | |
| --- | --- | --- | --- |
| | 3 Hybrid | 4 Hybrid | 5 Hybrid |
| 110+ Swing Speed | Maybe | No | No |
| 100-109 Swing Speed | Yes | Maybe | No |
| 90-99 Swing Speed | Yes | Yes | Maybe |
| 89 and Below Swing Speed | Yes | Yes | Yes |
Tired of not having enough swing speed, check out one of these two quality options to improve your overall swing speed and to gain distance!
Long Iron vs Hybrid: How To Test Your Swing
We now live in a golfing world where golfers are able to complete their own experiments and find out what clubs are best for them.  There are some quality launch monitors that can help golfers and quite affordable.  Both of these launch monitors below range in price from $500-$2000 on average.  Check the price below by click on the links:
I personally used the SkTrak Launch Monitor and am able to use it in my golf simulator setup in my garage and take to the driving range or course. 
The real time data on ball speed, spin rates and spin axis gives me the feedback I know to test out different clubs and setups on my drivers or what clubs I am hitting the best.
It helps me solve whether I should use the long irons or the hybrids or what wedge is best for my game.  The data gives me carry distance and online/offline data as well.
The affordability of these products is rather impressive and if you are serious about improving your game, you have to check these out!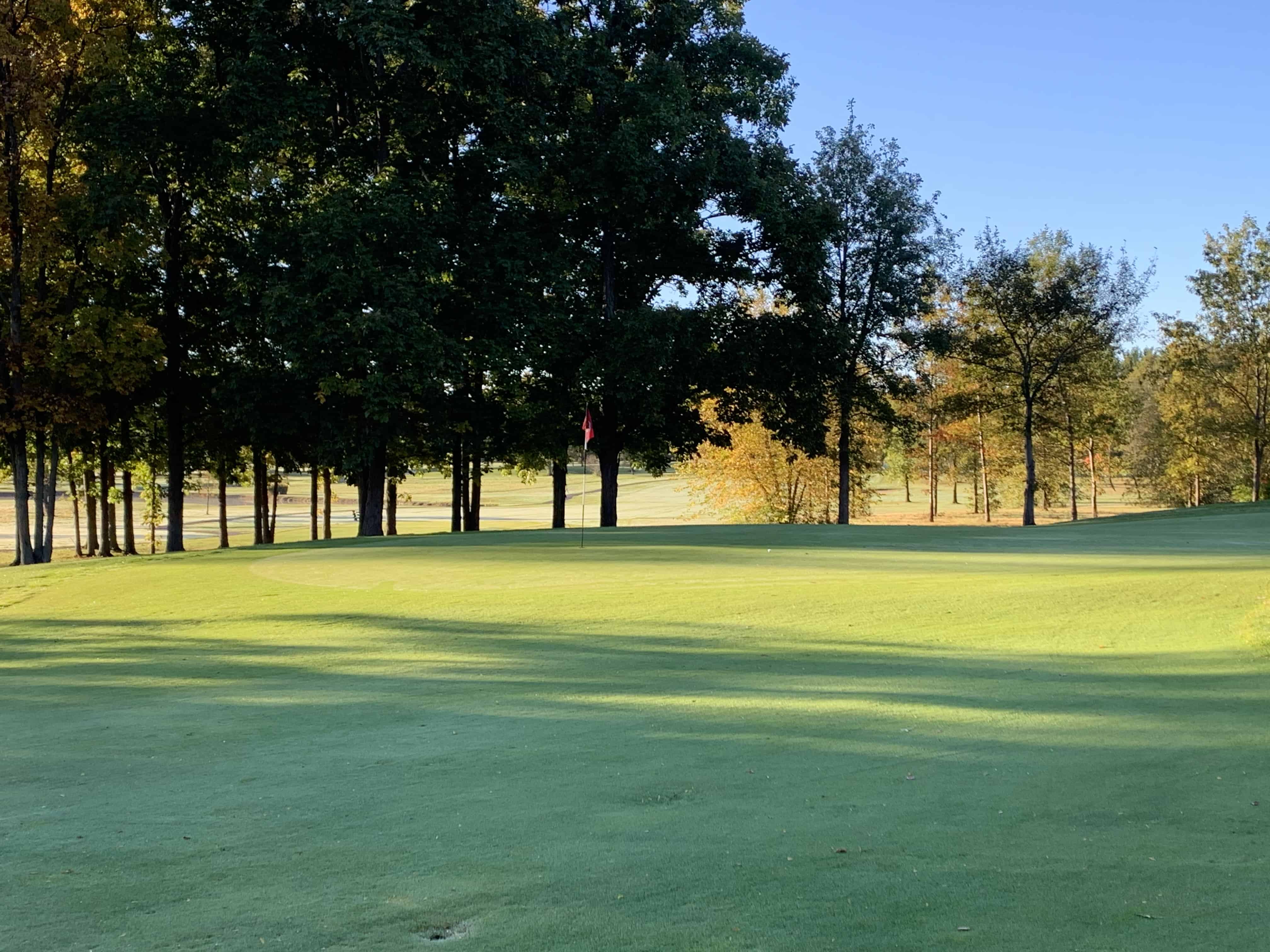 My Secret To Golf Improvement
Let's face it, in order to get really good at golf, we must practice frequently.  About three years ago, I made the leap and invested in a golf simulator build for my garage. 
I went with a SkyTrak Launch Monitor and the TGC software and can now play over 100,000 courses including Augusta, Pebble Beach, Bethpage Black, Whistling Straits. St. Andrews and many other of the top 100 courses in the world.
This golf simulator setup, which is more affordable that you might imagine, has been a game changer.  I can now play golf everyday of the year regardless of rain, snow, cold weather or time of day. 
I can practice or play rounds of golf.  I can stand in the 11th fairway at Augusta and with the auto-rewind feature I am able to practice my approach shots from various differences.
It is worth checking out through Rain or Shine Golf as they offer some incredible packages along with financing offers that are difficult to beat.
Some direct links to Rain or Shine Golf for pricing and financing: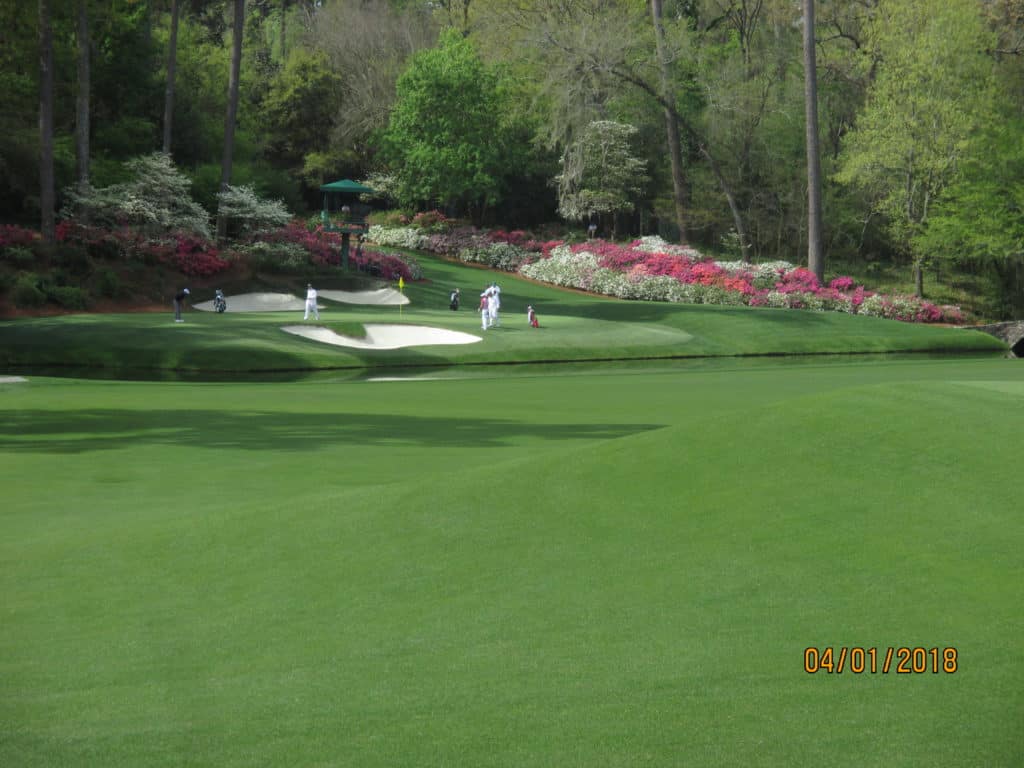 One last thing that has helped me gain significant distance is the SuperSpeed Training System.  This overspeed based system where you train every other day for about 10-15 minutes with different swing sticks can help you increase your swing speed by 5-8% which can be 20-30 yards.  Who wouldn't want an extra 20-30 yards.  Plus it helps improve your mechanics.
SuperSpeed Golf – Use Discount Code Golfjourney365 for some savings!
Take Action – What You Can Do Today to Get Better
What does this mean for you?  I believe in the following recipe to get better:
1 – Improve your motion in the golf swing by identifying a golf instructor.  Here are some options:
Here is a list of golf instructors that we have reviewed:
2 – Train to swing faster and improve your swing speed.  Here are some options:
Looking to gain more Speed and Distance in your swing. Two Options:
3 – Understand course strategy and work to break through your next barrier.  Here is a series on breaking through:
We have provided guides on how to break 100, 90, 80 and 70. Check out more below, if interested.
4 – Practice Frequently
Did you know that I build a golf simulator in my garage and have played over 500 rounds of golf on my SkyTrak system?  It has been a game changer and one worth checking out. Here are some of my other posts on golf simulators frequently asked questions: