Do you ever dream about being more consistent on the golf course?  
Tired of playing the same old inconsistent golf year in and year out?
Do you struggle with a certain aspect of your game?
Maybe it is time to consider a golf lesson and maybe even taking a golf lesson remotely.
With the awesome technology in the golf world today, there are different options for taking a lesson.  The great news about the many options is access.  Now, even the amateur golfers can have access to the best golf instructors in the world.
You see, 20 years ago, you were stuck to a golf instructor within range only as far as you were willing to drive.  If your limit was 45 minutes to an 1 hour, you didn't have many options. 
Maybe you are fortunate and you live in a golf mecca and have many options to choose from with your instructor. Most do not!
I am most excited about the access to the world's best golf instructors for the elite junior golfer or anyone willing to try to take their game to the next level.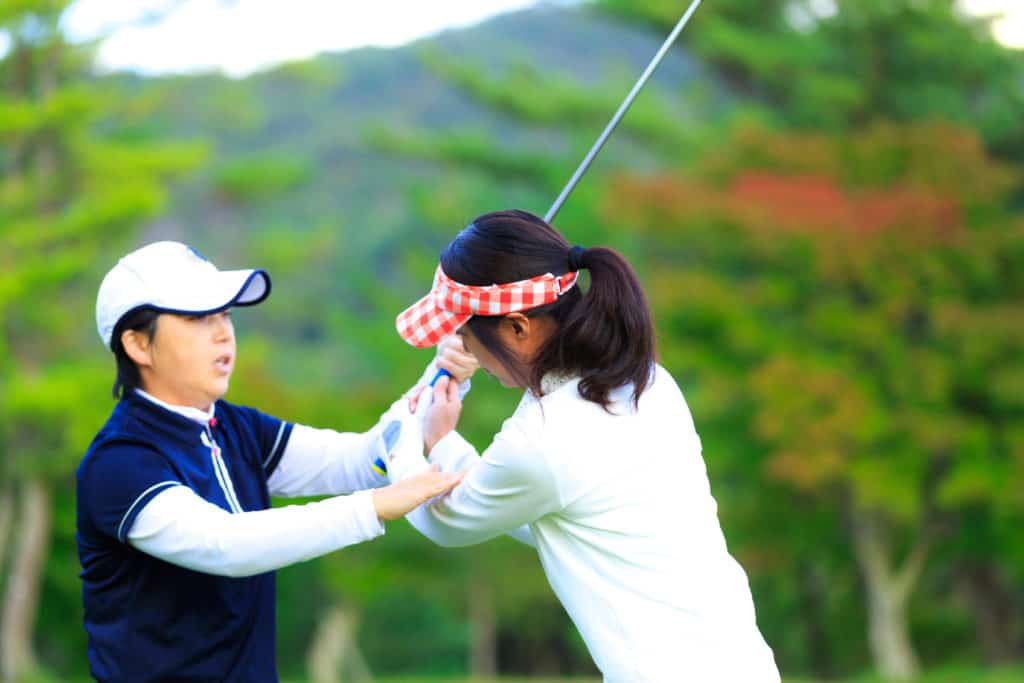 3 Options for Taking a Golf Lesson Remotely
Live Lesson via video conferencing
Recording of lesson with follow up communication
Online videos with monthly feedback
There are benefits to taking a golf lesson remotely.  They include:
Access to the world's best instructors.
Sometimes less expensive than in person.
Following a system and receiving guidance over a period of time.
Learn at your own pace.
Too often golfers go take one stand alone lesson and then bail on the learning within several practice sessions.  With online lessons you can now have access to the best instructors in the world, maybe spend lesson money and be able to follow a system. 
One where you can problem solve on your own and seek guidance when needed.  Also, many prefer to learn at their own pace, which option number 3 below is great for!  Oftentimes, instructors will charge a monthly fee that provides access at different times throughout the month.
Option 1: Live Lesson via video conferencing
This is the closest thing to an actual lesson.  Through the use of a smartphone, computer or an external camera the golfer is able to live video with his or her golf instructor. 
What makes a good golf lesson?
The benefits of this are real time feedback and being able to try to the adjustments to see what works.  The communication can help as the golfer and coach can talk back and forth.  This can take place at a driving range or in a golf simulator setup.
Overall, with the right technology setup, this experience might not be much different than an in person golf lesson.
Many instructors will charge different rates either by the lesson or for so many sessions per month.  Finding the balance between what you need as a student and the cost is always important.
One item that can help is a personal launch monitor. See below for our recommendation on some quality, affordable launch monitors! Get the data and feedback that you need to grow your swing!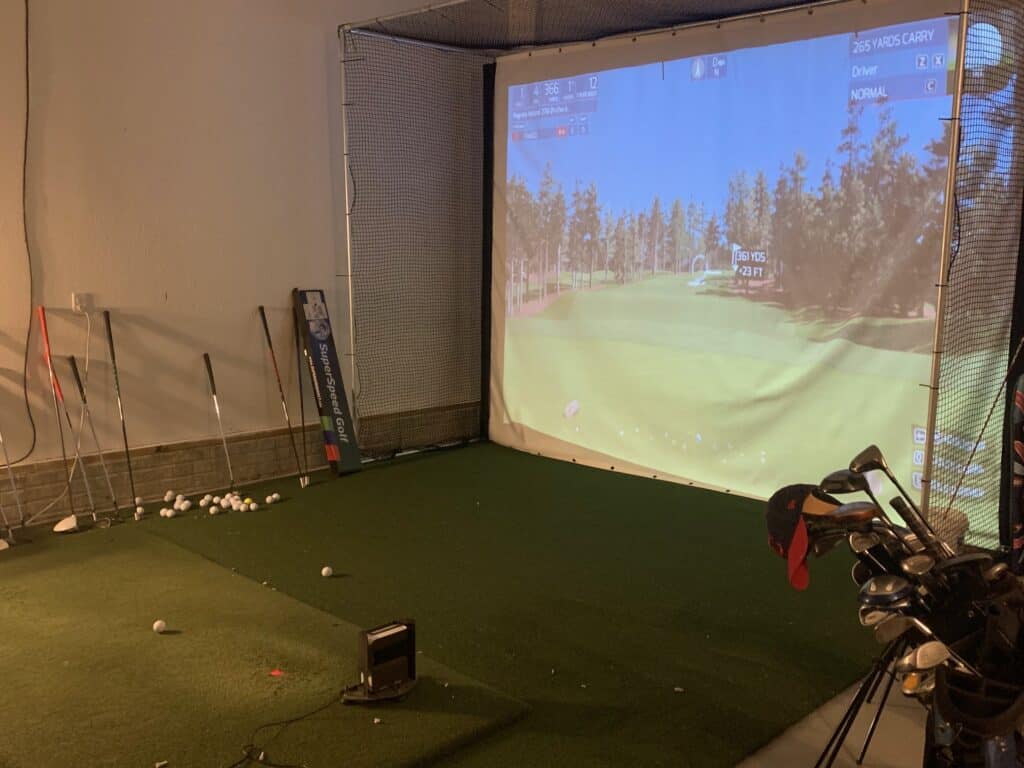 Option 2: Recording of lesson with follow up communication
Another great option is recording your swing from down the line and from the caddie view.  Oftentimes the instructor will follow up with an in person phone call or a video recording of their thoughts on your golf swing.
The instructor can use different apps that allows the instructor to draw certain lines to show different positions in the golf swing.  The instructor can leave the golfer with some drills to work on and then a follow up video can be sent.
Many instructors online have different formats and access that they provide to their students.  Some instructors will provide an unlimited number of video feedback sessions over the month for a month fee.  Others might limit the feedback sessions to 1 a week or 2 times a month.
Depending on your needs as a golfer, you can choose the package that best fits your goals and your learning style.
How to get better at golf without lessons (11 tips)
Option 3: Online videos with monthly feedback
Many golf instructors have created membership sites with a wide range of instructional videos.  Some will base their videos on fixes to the golf swing, while others wil give their complete swing philosophy broken down into different videos. 
I have experienced a wide range of quality and oftentimes the dollar amount charge is reflected with the quality.
In most of these memberships, you not only get some quality videos, but you can receive feedback on your progress with your swing through uploading video within the membership site.
How many golf lessons do I need?
The best part about this approach is that you are learning as you are improving your swing. You are taking the steps to learn more and more about the golf swing and how to make the simple fixes on the golf course.
Recently, I purchased the George Gankas membership.  So far, I am highly impressed by the quality, the depth of the instructors and the feedback within the community on the membership site. 
There is so much information it can take several months to get through the videos.  However, you learn in great depth what Gankas is trying to teach and the system works.
Here is a list of golf instructors that we have reviewed:
Which Option Is Best?
I think everyone has to decide for themselves what they want out of the lesson and also how they learn best.  Some may need that direct communication back and forth, while others want to study the video, learn as much as possible, and then apply at a comfortable rate before seeking feedback.
Are golf lessons worth it? (Pros and Cons)
If you are someone that truly wants to learn the swing and be able to own your swing, then I would recommend option 3.  If you are a high level player that needs feedback and help right now, option 1 is excellent.  If you want a simple look at your swing and some basic feedback, option 2 can work out find.
Over time, I have learned from the membership sites of Mike Malaska, Shawn Clement, Jim Venetos, Bobby Lopez and George Gankas.  They can all work for golfers, it comes down to your preferences and your learning style.
I started on my mission 3 years ago to learn as much as I can about the golf swing and see what works best for my game.  Right now, I really love the approach of Gankas and Clement. 
The detail of Gankas with the system he creates along with the simplicity of Clement when things get complicated.  They both want a full turn back and through the ball.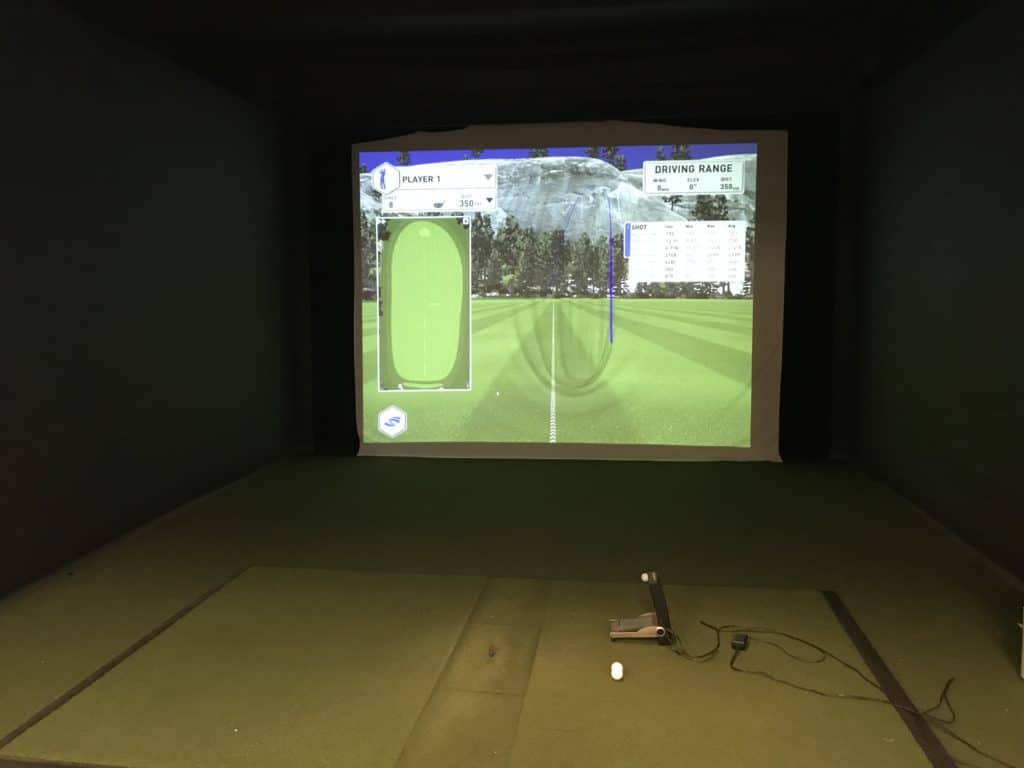 Next Steps: Measure Your Swing and Get Feedback
No matter what option you decide is best for you, I would highly recommend investing in a personal launch monitor.  There are three great options on the market today and they are worth checking out.  They might be more affordable than you realize!
Here are my top 3 recommend affordable golf launch monitors:
These portable devices provide a great deal of information after every shot.  You now can have access to world class information that will help you improve.  Stop hitting ball after ball at the range with no clue what is taking place.
If you visit any PGA Tour stop you will see the majority of professionals use a launch monitor at some point throughout the week . Many are monitoring their clubface, swing path relationship as well as swing speed.  These are important numbers to monitor to make sure you are keeping your swing within a certain range.
While many won't have $16,000 to spend on a Trackman, there are some great affordable options that can be used at your local driving range, on the golf course or in your garage or house as part of a practice area of golf simulator setup.
Some of the key information that you will be able to received immediately after every swing includes:
Ball Speed
Club Speed
Launch Angle 
Spin Rate
Spin Axis
Over time, knowing where your numbers are when you are making quality swings will help you groove a swing and become more consistent.  When you are struggling, you can use your launch monitor to see where your numbers are at.  Is it a clubface or swing path issue? 
If you turn to your online golf instructor, the numbers being displayed on the launch monitor can be helpful!
When your spin axis number is really high either way, you know there is a major gap between the two.  In the ideal world, you have a 1-3 degree difference between clubface and swing path, unless you are trying to hit a hook or slice intentionally then a bigger gap is desired.
Take Action – What You Can Do Today to Get Better
What does this mean for you?  I believe in the following recipe to get better:
1 – Improve your motion in the golf swing by identifying a golf instructor.  Here are some options:
Here is a list of golf instructors that we have reviewed:
2 – Train to swing faster and improve your swing speed.  Here are some options:
Looking to gain more Speed and Distance in your swing. Two Options:
3 – Understand course strategy and work to break through your next barrier.  Here is a series on breaking through:
We have provided guides on how to break 100, 90, 80 and 70. Check out more below, if interested.
4 – Practice Frequently
Did you know that I build a golf simulator in my garage and have played over 500 rounds of golf on my SkyTrak system?  It has been a game changer and one worth checking out. Here are some of my other posts on golf simulators frequently asked questions: