This is what makes the journey fun!  The journey to get better and watch your score improve month by month.
The good news is that you also have plenty of options.
One of the more recent options to come into play are online golf lessons.  Even beginners can benefit from the wealth of knowledge found on the internet and the access to some of the best teachers in the world.
Online Golf Lessons For Beginners
Below, we will dive into the follow topics related to online golf lessons for beginners
Different types of online golf lessons
Tips to help you maximize your online golf lessons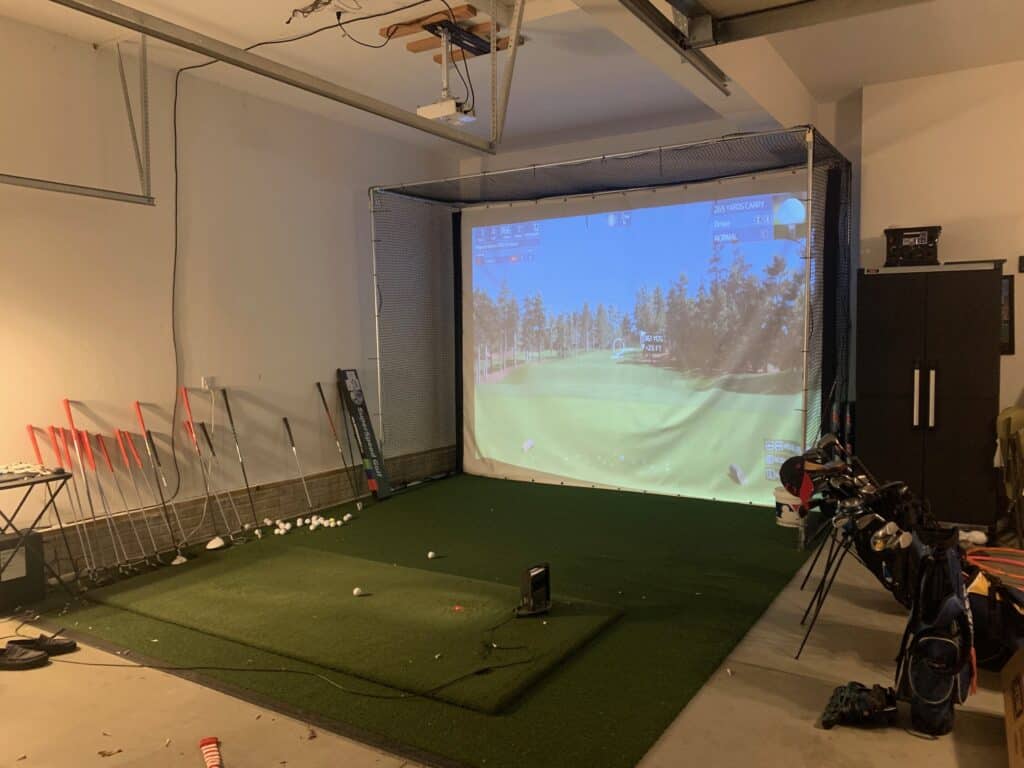 Different types of online golf lessons
The golfer of any ability has several options to access online information related to golf and online golf lessons.  The options for online golf lessons consists of the following:
Review of your swing with drills provided
One one one interaction using Skype/Zoom or another form or real time interaction
Utilizing free or paid for videos
Online golf lessons (Comprehensive Guide)
Option 1: Review of your swing with drills provided (Video Analysis)
The most common form of an online lesson will consist of you taking two videos of your swing.  One from behind you (down the line) and one to your side (caddie view).  You then can pay to send your video to a golf instructor who will view the swing and then either send you a video breaking it down with some drill suggestions or provide written feedback.  Some will talk to you one on one on the phone and break down the video as you talk to them.
The cost of this video analysis will range from $40 to $400.  Depending on the philosophy of the instructor, you might get a different focus point from instructor to instructor. 
The pros of this approach is that you can get an opinion and tips on your swing from some of the best golf instructors throughout the world.  A couple of decades ago this would not have been possible!
The cons of this approach is that they might struggle to see your actual ball flight or have a key technology reading on a launch monitor that can help them understand what is taking place with your clubface, swing path and the golf ball.
There are some free options.  Some instructors like Bobby Lopez will give you a free review and then charge a one time free for so many videos per month.  Other instructors like Monte Scheinblum will charge you around $75 for a one time look.  Then there is the monthly access fee or someone like Shawn Clement who will charge a monthly fee for so many video reviews per month.
Best online golf instructors (Top 5)
Option 2: One one one interaction (Real Time via Live Video)
Another option is the real time lesson via live video.  This might consist of you setting up a camera or iphone on the driving range from down the line and the golfer connecting with you via zoom, skype or some other software to join you in real time.  The benefit of this is that you can ask questions from the advice that they provide. 
There is much more interaction and back and forth.  Of course this option is going to cost more money because there is a specific time when the lesson would be taking place.  In the opinion above, the golf instructor can give lessons all day and then review videos when there isn't someone on his or her practice area.
Option 3: Utilizing free or paid for videos
The third option is you to use a resource like youtube (free) to access some of the best instructors throughout the world.  Some of our favorite online instructors are Shawn Clement, Monte Scheinblum, Mike Malaska, and George Gankas.  All are great communicators and you can learn a lot from their free access.
All of them have additional content you can pay for to take your understanding to a deeper level.  The pros of this approach is easy access to anytime learning.  The cons of this is that the advice being given might not be best for your swing at that time.  You have to get at knowing what your swing needs.
If you can combine options 1 and 3, you can get feedback and then watch the drills or lessons they provide that are connected to each other.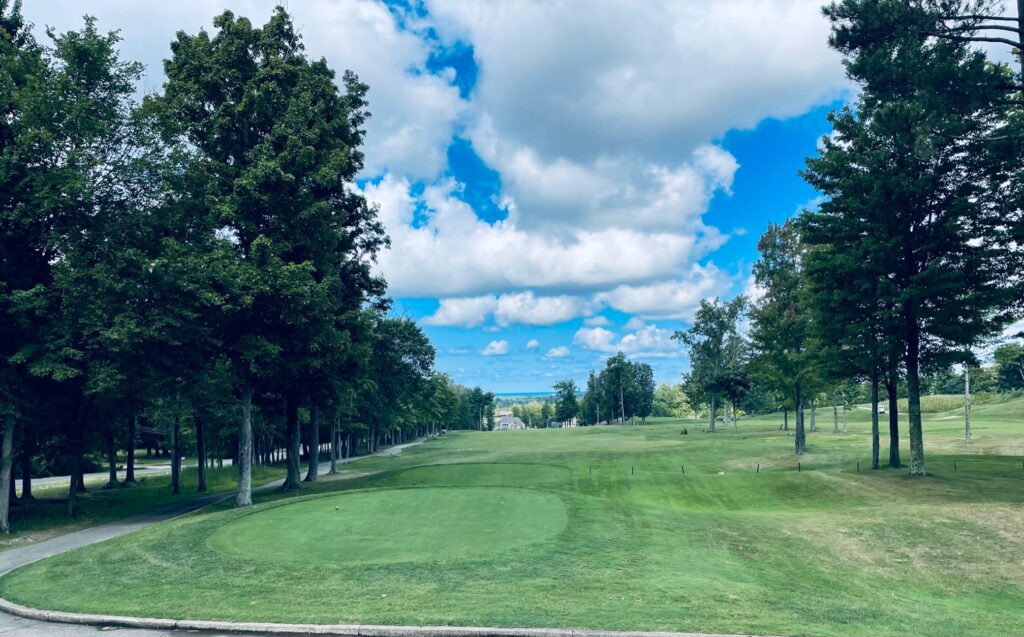 Tips To Help You Maximize Your Online Golf Lessons
Tip #1: Follow one instructor
Too many people jump from instructor to instructor and it can become confusing.  Stick with one person for a period of time to monitor your progress and see if their instruction is making an impact on your game.  
Tip #2: Practice
Between lessons make sure you practice.  If you are going to pay $75 for a swing review, make sure you practice their tips and drills that they provide.  You actually don't get better at a lesson, you get better in the time after the lesson from applying the new learning that took place at the lesson.  Too many golfers think they will take a lesson and magically get better.  It truly takes time between lessons to work on the main areas to improve your game.
Tip #3: Find a good communicator
Ultimately, one of the barriers in online golf lessons is the communicating gap that might exist.  This makes it that much more important to select an instructor that is a quality instructor.  Check out the different videos online that are free and see which swing approach and communication style match up with your preferences.  Every person learns slightly differently and communicates differently, find your match to help you reach your greatest potential!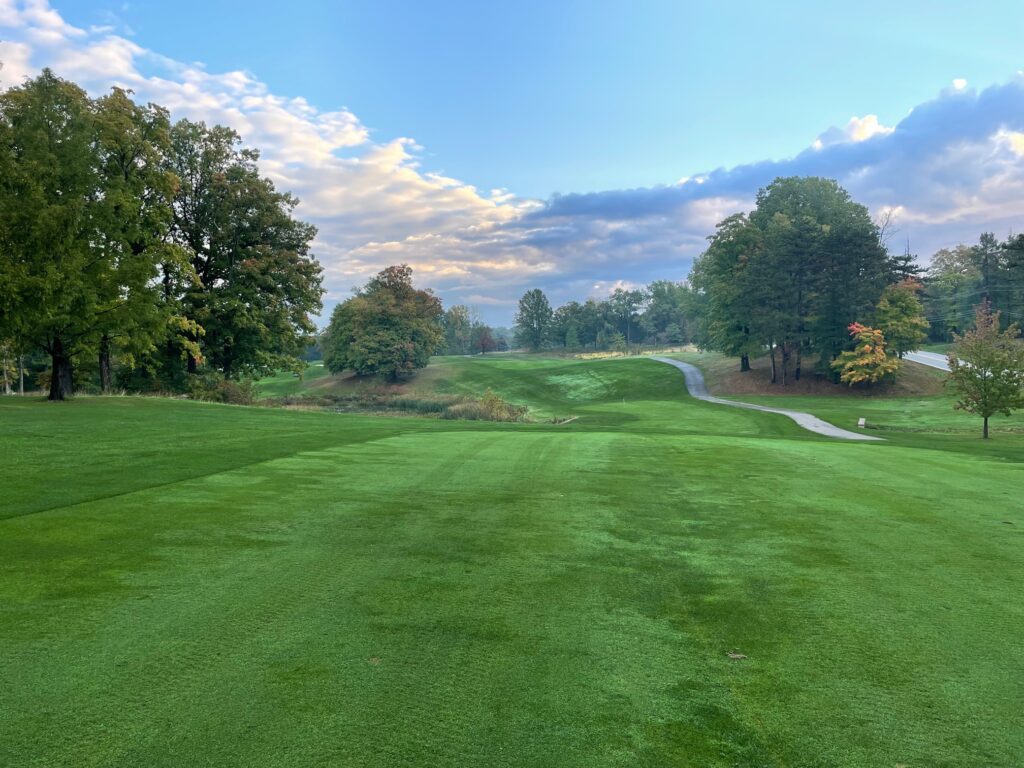 BONUS DRILLS
Regardless of who you select and the route that you go, check out these two drills to help you start to improve today.  These two drills are the foundation of any good swing as they promote solid contact, controlling the start line and controlling the curve of your golf ball.  The golfer that can hit the ball solid, know where their ball is going to start and which way it will curve will find the consistency we all crave in your golf game.
Drill: Low Point Control Drill
Paint a 2-3 yard long line with some yard paint.
Place the wiffle ball on the line.
The goal is to have your divot start just on the target side of your line.
Go ahead and hit shot after shot, working on controlling your low point and your entry into the ground.
Assess your success rate out of 20 times and write it down.
Complete this drill daily for several weeks and see if your game improves at the course.
If you start to hit the ball poorly at any point on your golf journey, return to this drill and keep it simple.  
Drill: Stock Shot Drill
Set up an alignment stick 6-8 yards down your target line in front of the ball.
If you have one, set up a second alignment stick 2-4 feet right of that target line
Go ahead and see how many swings out of 10 you can get the ball to start to the right of the first of the alignment stick.  The goal here is to progress to 7 out of 10.
Practice this drill everytime you hit golf balls.

The key to golf is being able to control your contact and your start line.  
Could you imagine heading to the golf course with the confidence that you are going to strike the ball solid, start on your intended line and control the curve.  This would be the ultimate in golf, assuming you have a quality short game!
My Secret To Golf Improvement
Let's face it, in order to get really good at golf, we must practice frequently.  About three years ago, I made the leap and invested in a golf simulator build for my garage.  I went with a SkyTrak Launch Monitor and the TGC software and can now play over 100,000 courses including Augusta, Pebble Beach, Bethpage Black, Whistling Straits. St. Andrews and many other of the top 100 courses in the world.
This golf simulator setup, which is more affordable that you might imagine, has been a game changer.  I can now play golf everyday of the year regardless of rain, snow, cold weather or time of day.  I can practice or play rounds of golf.  I can stand in the 11th fairway at Augusta and with the auto-rewind feature I am able to practice my approach shots from various differences.
It is worth checking out through Rain or Shine Golf as they offer some incredible packages along with financing offers that are difficult to beat.
Some direct links to Rain or Shine Golf for pricing and financing:
Take Action – What You Can Do Today to Get Better
What does this mean for you?  I believe in the following recipe to get better:
1 – Improve your motion in the golf swing by identifying a golf instructor.  Here are some options:
Here is a list of golf instructors that we have reviewed:
2 – Train to swing faster and improve your swing speed.  Here are some options:
Looking to gain more Speed and Distance in your swing. Two Options:
3 – Understand course strategy and work to break through your next barrier.  Here is a series on breaking through:
We have provided guides on how to break 100, 90, 80 and 70. Check out more below, if interested.
4 – Practice Frequently
Did you know that I build a golf simulator in my garage and have played over 500 rounds of golf on my SkyTrak system?  It has been a game changer and one worth checking out. Here are some of my other posts on golf simulators frequently asked questions: