Golf clubs can be expensive!  There are those golfers that seem to have a new driver every year!  They spend the 400 to 500 dollars that it takes to buy a new driver without hesitation!
They swing away with the driver and hope that extra 5 yards will make a difference in the score.  These same golfers often leave frustrated because the new technology didn't necessarily reduce their scores.
However, their putter is 15 or 20 years old and they haven't considered upgrading their putter.
Which brings us to the question…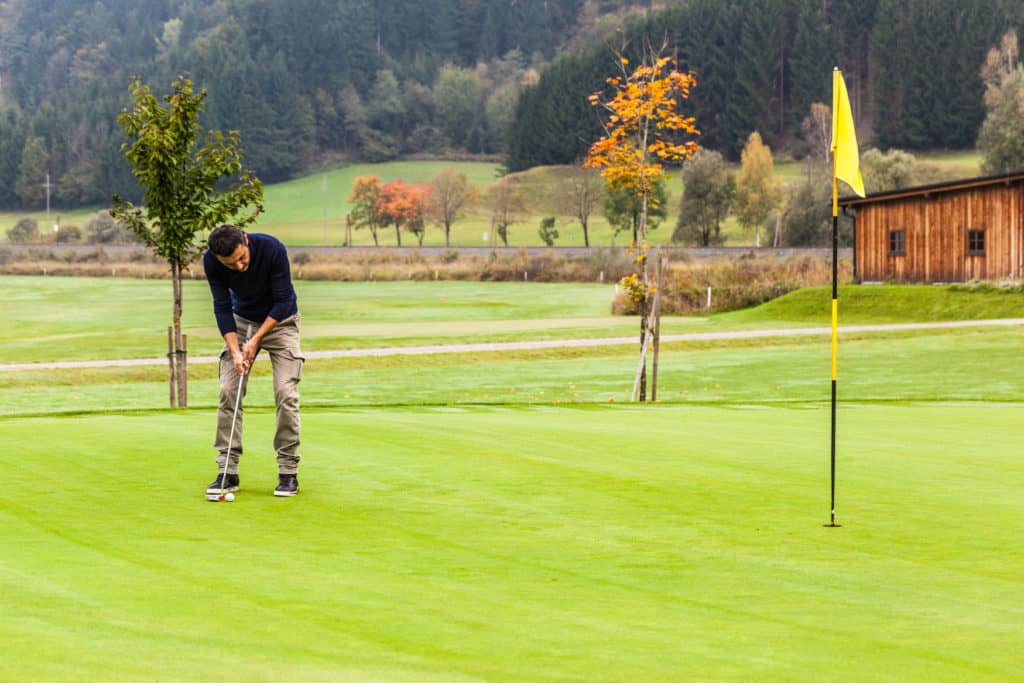 Is A New Putter Worth It?
Yes, buying a putter that fits you, your vision, and your desired feel is important to helping you roll the ball more consistently and having the confidence and feel necessary to play your best golf!
Top 5 Reasons A New Putter is Worth It
Proper fitting in both length and loft are important
Technology and design feature continue to improve
Your feel and confidence are important
There are many putter options that can help improve your putting results
Having multiple quality options might help reduce putting strokes
Proper Fitting
There are many factors that go into the proper fitting.  THe first and most basic proper fitting is length.  There are now more than just the standard 34 or 35 inch putters and they are worth exploring.  Maybe a counter weighted putter is right for you!  Or maybe a belly putter or long putter will help reduce your yips of your putting woes!
Technology
With mallet putters, the MOI and the distribution of the weight has been shown to provide better stability through the hitting zone.  Test these different options out and see if they are right for your game.  Don't just settle on your 15 year old putter when technology has improved.  Other newer options included the ability to move weight around in your putter to produce a better stroke!
Feel and Confidence
The bottom line is that when you stand over the 5 footer on the 18th hole to win the match or a fun money game, you have to be confident that you have the right club in your hands.  Testing out and knowing you have the best putter for you will help provide that confidence.  The last thing you want is to be questioning your putter on the 18th hole as your stand over a nerve wracking 5 foot putt after a grueling 4 hours on the course!
Putting Options
There are many options with putters.  These include:
Putter length (32-35 inches)
Putter head style (Mallet or Blade)
Putter Style (Traditional, Belly Putter, Counter Weight)
Visuals (one line, two lines, three lines, 2 ball putter)
Putter loft (see SIK golf)
At the end of the day there is no perfect putter for everyone that is why we have so many different options when it comes to putters.
Putters: Having Multiple Options
Having different styles of putters that you can use throughout a season might be helpful.  There are golfers that always stick with the same putter and there are those that might change every week.  This is reflective of what happens on the PGA Tour as well. 
If you are someone that wants to have options, buying a putter every couple of years will give you those options over the course of a season!  This can help reduce a potential putting slump.  Just the psychological benefit of having a different putter in your bag can be a difference maker!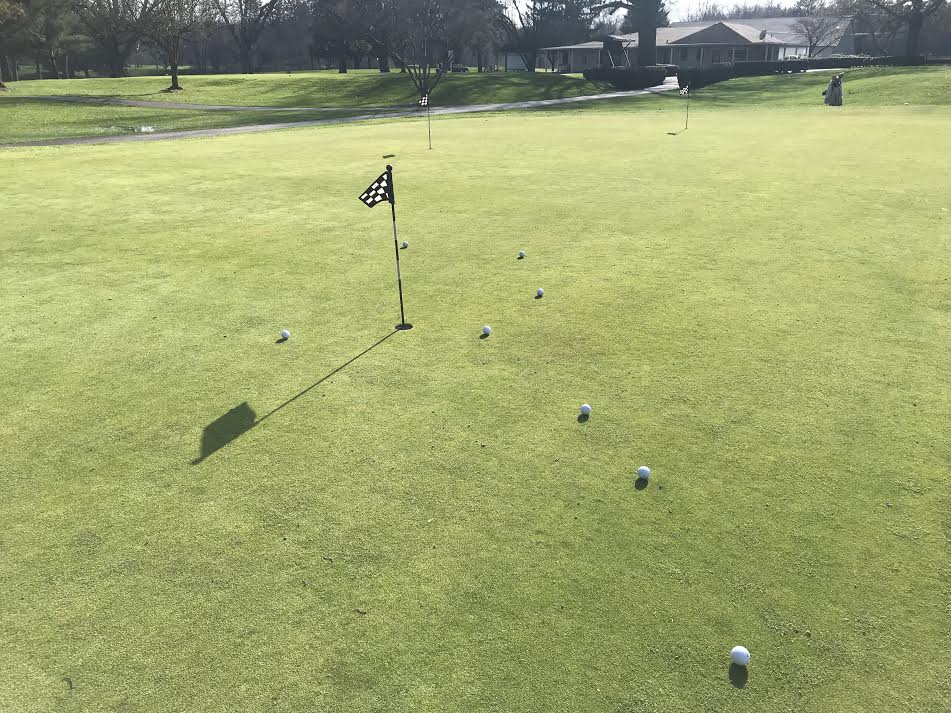 How To Test Out Your Putters (Comparing Two Putters)
I would recommend testing over several sessions.  Here is a process you can follow.  Repeat this process 3 times for the most accurate comparison.
Hit 10 putts from 10 feet with each style of putter.
Record how many putts you make with each style.
Next hit 10 putts from 30 feet.
Record your distance left on each putt.
Average your distance left and also how many putts here made.
Compare your putts made from 10 feet, average distance from 30 feet and putts made from 30 feet over at least 3 practice sessions.
Prior to hit, make sure you have warmed up and have practice putting for at least 10 minutes.
The key here is that you now have some data to compare to see what is best for you.  Over time as you play actual rounds, you can keep stats on the percentage of putts made from inside of 10 feet and the quality of putts hit outside of 10.  Create metrics that allow you to compare.
I would recommend tracking the following metrics:
Make percentage between 7 and 10 feet.
Make percentage between 3-7 feet.
Average Distance left on putts over 30 feet.
Number of 3 putts per round.
Does An Expensive Putter Make A Difference
Yes, the added technology and advancements in putters can often be found in the more expensive putters.  You also increase your ability to tinker with the club and change loft and move weight which gives you multiple options within one putter.
Making the investment into the more expensive putter may pay off in the long run as your will have confidence and the potential option to make minor tweaks to have the best setup for you at that point in your golf journey.
If golf was simple, we would just all use putt putt putters and head to the course.  However, we know the weight distribution, overall feel and the visuals provided by top end putters make it worth it. 
I played a Scotty Cameron for years and had the confidence utilizing the putter to know I had the best putter money could buy in my hands!
Once you putt with an expensive putter and then you try out a lower level putter, you can feel the difference and be thankful for the investment that you made.  If you are going to spend big money on a driver, your putting game deserves the same treatment!
Resource: Learn more about using a 60 degree wedge to chip it closer!
Will A New Putter Improve My Putting
Potentially!  With the new putter, you give yourself a better chance of making a quality roll of the ball, but it is also going to take some practice.
The most under practiced part of the game by amateurs is the short game.  If you find the time to go out and practice, spend the most time on putts inside of 10 feet and putts outside of 30 putt.  You have to be able to lag the ball within a 3 foot circle from 30 feet plus and then be able to capitalize on bridie putts and par saving putts inside of 10 feet.
Did you know that at the PGA Tour level, the make percentage of 8 feet is only 50%.  More time spent on these putts can make a difference for amateurs as well!
The great news is that most putting greens at public golf courses are usually empty and are free to use.  It cost nothing to practice your putting, 30 minutes a week can mean 1-3 shots per round!
Resource: 22 practice game to improve your scores.
One Theory On Putting
A story I have heard about Jack Nicklaus is that his son once told him that he was headed out to practice putting.  Jack asked his son why, the son responded with a good reason.  Jack told him to just hit it closer and he will make more putts.
There is a lot of truth in this, especially when you look at the make percentage from 8 feet on the PGA Tour.  The chances of rolling in putts from 15 feet or more are pretty low.  Hitting the ball further off the tee will leave you with less distance into the green. 
The shorter the approach shot the higher percentage of hitting it inside of 15 feet.  Translation: drive the ball longer, hit more accurate irons and your number of putts made will increase.
The best way to get the most out of your game is to train for swing speed, iron accuracy and of course practicing putting is never a bad idea.
Resource: Chip it closer to make more putts. What club to use for chipping?
The new technology on the market for putters and the design feature make it worth checking out.  However, at the same time I would also recommend training for speed with the SuperSpeed Training System.
What Putters Are Some of the Best on the Market?
Take Action – What You Can Do Today to Get Better
What does this mean for you?  I believe in the following recipe to get better:
1 – Improve your motion in the golf swing by identifying a golf instructor.  Here are some options:
Here is a list of golf instructors that we have reviewed:
2 – Train to swing faster and improve your swing speed.  Here are some options:
Looking to gain more Speed and Distance in your swing. Two Options:
3 – Understand course strategy and work to break through your next barrier.  Here is a series on breaking through:
We have provided guides on how to break 100, 90, 80 and 70. Check out more below, if interested.
4 – Practice Frequently
Did you know that I build a golf simulator in my garage and have played over 500 rounds of golf on my SkyTrak system?  It has been a game changer and one worth checking out. Here are some of my other posts on golf simulators frequently asked questions: