Golf is an amazing game!
One round of golf can get a person hooked for life!  The challenge to hit the tiny white golf ball and get it into the hole in as few as shots as possible can become rather addicting!
I have had the bug for many years and have enjoyed the journey.  The opportunity to be outdoors with family or friends playing a wonderful game makes it all worth it.
So, if you are newer to the game and are wondering if expensive golf balls are worth it, you have ended up at the right place. 

I have played the game for over 30 years and have gone from beginner to scratch and have used just about every golf ball along the way!
Are Expensive Golf Balls Worth It?
Yes, once you reach a certain level in your golfing abilities, the more expensive balls will provide an excellent combination of speed, spin and overall precision that the cheapest golf balls do not offer.
However, if you are newer to the game and are simply learning and practicing to hit the ball solidly, you might not get the same bang for your buck as the single digit handicap golfer.  Once you reach around a 15 handicap, meaning you can shoot below 90 for a round of golf, it is time to consider finding the right golf ball for your game!
When you are first starting the game, it is fine to use a variety of golf balls as the main goal is making solid contact and having fun!  If you find a middle of the road ball that feels good and performs well, it might be time to buy that type of golf ball on your journey to becoming a scratch golfer.
But as a 25 handicap golfer, purchasing the $50 per dozen golf ball isn't going to make your score much better if it does anything at all!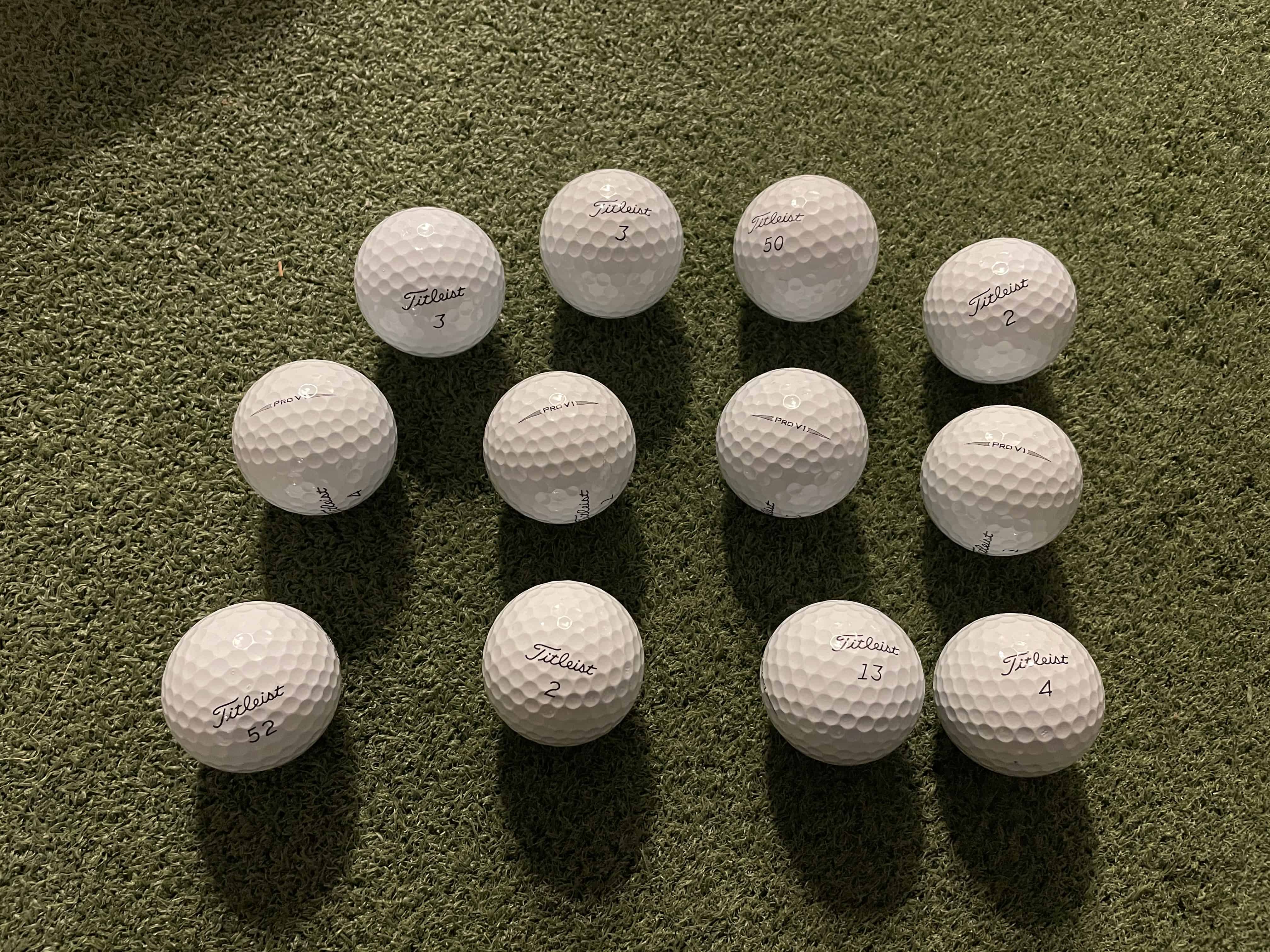 Topics below include:
When to make the change to an expensive golf ball
How are the expensive golf balls better?
How to find lower prices on expensive golf balls?
How to measure what golf ball is best for you?
When To Make the Change to an Expensive Golf Ball?
My recommendation is when you start to shoot in the 80s on a consistent basis.  Why you still may not need the very top of the line golf ball, you are starting to expect more and more from your golf ball from the ability to stop on the green to the ability to drive through the wind. 
Resource: Why do golf balls have dimples?
These little things in golf start to make a difference and can help get your game to the next barrier.  Many golfers see the following barriers as they are benchmarks in your progress towards reaching your goals:
Breaking 100
Breaking 90
Breaking 80
Breaking 70
Resources:
Once you can break 90 regularly, it is time to look at the $30 per dozen golf ball.  This ball will provide a solid feel around the green, provide plenty of distance and still allow you to launch the ball a bit higher than compared to the highest end golf balls.
Resource: Why am I hitting the ball so high?
Once you start reaching that level where you are breaking 80, only if it is every 4 to 5 rounds, it is time to consider the highest end golf balls.  My number one preferred golf ball is the Titleist Pro V1.  The overall combination between feel, spin, speed and control makes it the perfect choice for my game. 
It has a solid feel off the driver, will flight through the wind and then stop on the green!  It is impressive in the wind and has some impressive distance off the tee and the longer clubs, without losing the control with the wedges.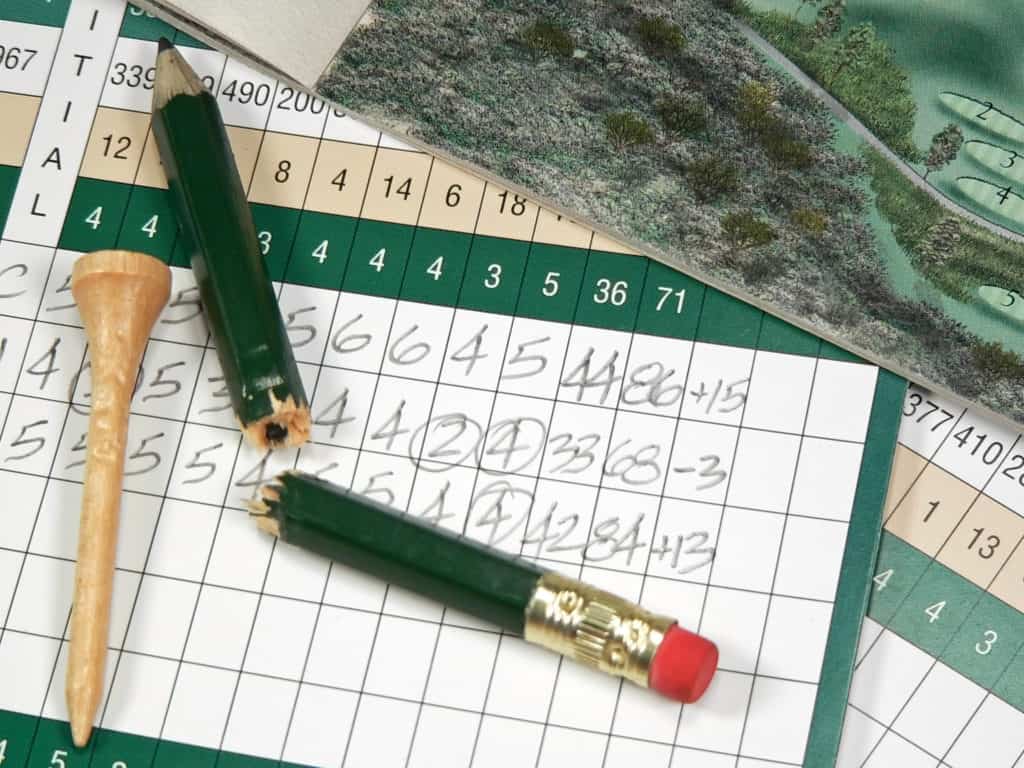 How Are Expensive Golf Balls Better?
At the lower level of golf balls, you might find the ball that flies really far.  Or the golf ball that is really soft.  Or the golf ball that lasts a long time (firm cover).  However, when your game reaches a level of pure performance and you are hitting a driver a long distance, controlling the curve of the ball and spinning in wedge shots you want a ball that can meet every checklist.  
Distance control is vital for scoring.  You need a ball that when you want to hit 150, will fly 150 when you make the right swing.  Even a variation in yardage in 1-3 yards can be the difference between a 3 foot putt for birdie and a 20 foot putt for birdie.  This precision is excellent with the highest level, most expensive golf balls!
Resource: Do Golf Balls Go Bad?
Most ball manufacturers have a top of the line ball that various professionals use on the professional tours and much of it comes down to overall feel and performance or at the pro level, when money starts to persuade someone to change golf ball companies.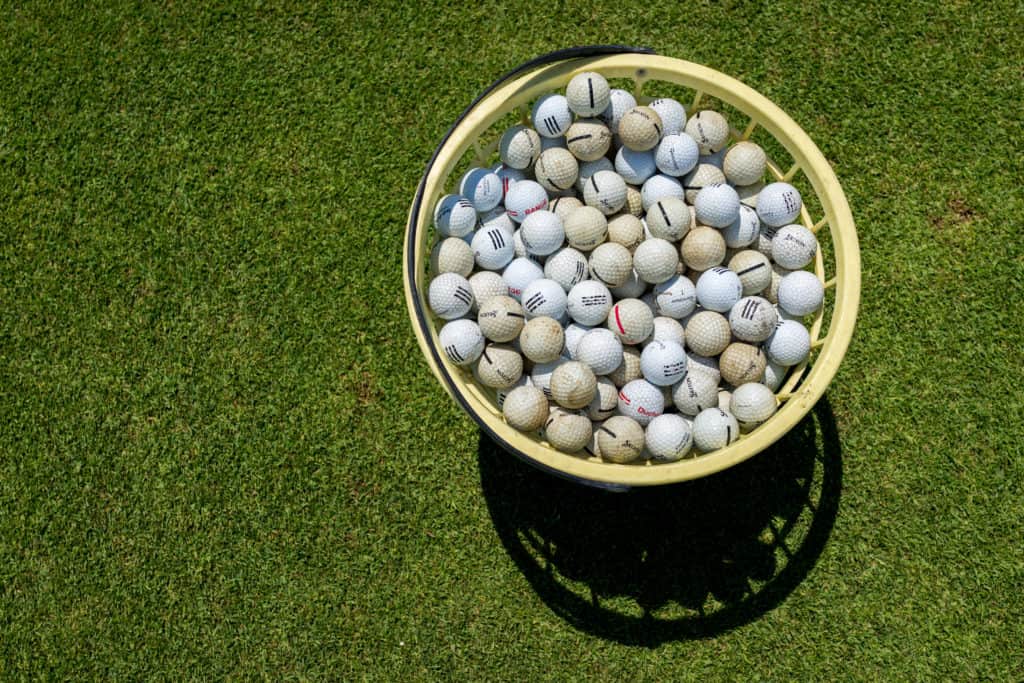 How To Find Lower Prices on Expensive Golf Balls
Recently, I started to use lostgolfballs.com for my golf ball purchases.  While I want to be able to play the top of the line golf ball, spending $50 per dozen for the best golf balls seems difficult when you have a family.  
However, I am able to buy pretty much like new golf balls from this website in the Titleist Pro V1 model.  Upon arrival, I can hardly tell the difference as many of the golf balls are very new and may have been hit only several times.  They do have different levels in their rating system, so you have a good idea of what you are buying.  
Overall, the performance on the course has been impressive, the price is right and the perfect combination is there!  
They do carry a variety of top of the line golf balls and many different levels of golf balls. They run deals frequently on shipping to cover the cost.  One other option is to watch for deals on your favorite golf balls throughout the season.  Titleist will run the buy 3 dozen get 1 free, every now and then that sometimes comes with free personalization.
If you are someone that wants brand new golf balls, these deals are your best option!
Resource: Lostgolfballs.com Review
How To Measure What Golf Ball is Best for You?
I prefer to use my SkyTrak launch monitor to measure overall ball speed, distance control, launch angle, spin rate and side spin with my SkyTrak.  I have tested a variety of golf balls and can see the difference in the categories.  
With my SkyTrak, I am able to use data to make informed decisions.  It is no longer about purely feel and guessing what is best, I can measure what is best!  The launch monitor I have, the SkyTrak, can be used as part of my golf simulator or I can take it to the range for feedback.  
Resource: Can A Golf Ball Get Waterlogged?
Overall, it is a game changer in the world of golf and might be more affordable that you would imagine!
Here are my top 3 recommend affordable golf launch monitors:
My number one choice is the SkyTrak.  It has been a game changer!
Closing Thoughts: My Secret To Golf Improvement
Let's face it, in order to get really good at golf, we must practice frequently.  About three years ago, I made the leap and invested in a golf simulator build for my garage.  
I went with a SkyTrak Launch Monitor and the TGC software and can now play over 100,000 courses including Augusta, Pebble Beach, Bethpage Black, Whistling Straits. St. Andrews and many other of the top 100 courses in the world.
This golf simulator setup, which is more affordable that you might imagine, has been a game changer.  I can now play golf everyday of the year regardless of rain, snow, cold weather or time of day.  I can practice or play rounds of golf.  I can stand in the 11th fairway at Augusta and with the auto-rewind feature I am able to practice my approach shots from various differences.
It is worth checking out through Rain or Shine Golf as they offer some incredible packages along with financing offers that are difficult to beat.
Some direct links to Rain or Shine Golf for pricing and financing:
Take Action – What You Can Do Today to Get Better
What does this mean for you?  I believe in the following recipe to get better:
1 – Improve your motion in the golf swing by identifying a golf instructor.  Here are some options:
Here is a list of golf instructors that we have reviewed:
2 – Train to swing faster and improve your swing speed.  Here are some options:
Looking to gain more Speed and Distance in your swing. Two Options:
3 – Understand course strategy and work to break through your next barrier.  Here is a series on breaking through:
We have provided guides on how to break 100, 90, 80 and 70. Check out more below, if interested.
4 – Practice Frequently
Did you know that I build a golf simulator in my garage and have played over 500 rounds of golf on my SkyTrak system?  It has been a game changer and one worth checking out. Here are some of my other posts on golf simulators frequently asked questions: