The great thing about today's golf environment is the excellent options that all golfers have when it comes to clubs.  
If you struggle with irons, there are some quality options out there in the hybrid golf clubs.
For years, many golfers just simply defaulted to the irons.  When in reality many amateur golfers will struggle to hit a 3, 4, 5 and 6 iron the way they need to.
In order to play quality golf a golfer must be able to do the following:
Control the low point of the swing
Control the start line and curve of the ball
Have enough speed to play the course
Below, I will dive into the topic of 6 iron vs 6 hybrid and cover the following questions/topics:
6 iron vs 6 hybrid: distance difference
6 iron vs 6 hybrid: accuary
6 iron vs 6 hybrid: when to use
6 iron vs 6 hybrid: height difference
6 iron vs 6 hybrid: from difficult lies
6 iron vs 6 hybrid: off the tee
6 iron vs 6 hybrid: which one should I use
Our goal is to help you decide which one to carry: The 6 iron vs 6 hybrid.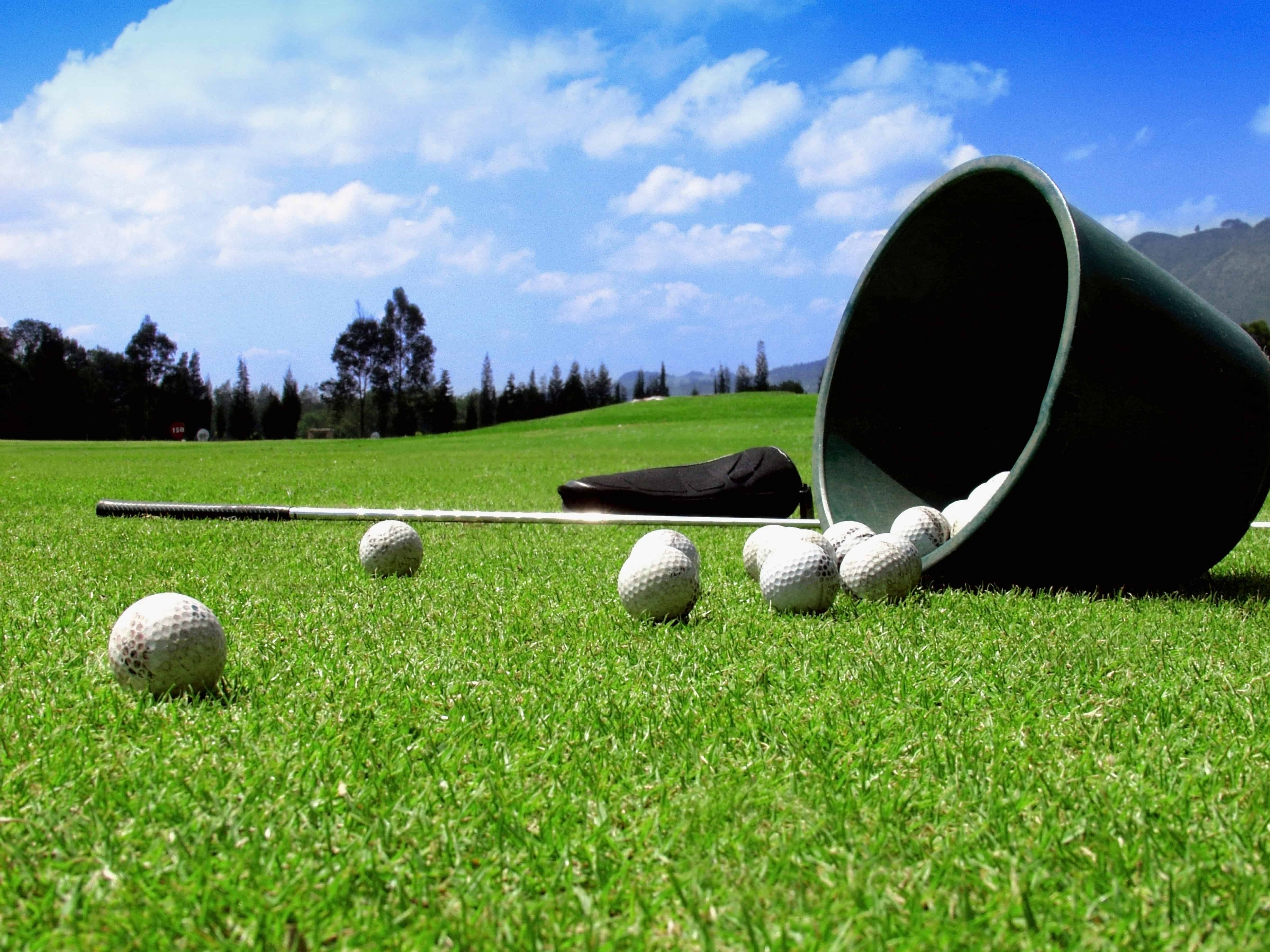 6 Iron vs 6 Hybrid: Distance Difference
Both clubs will carry a similar distance for most golfers.  However, if a golfer had trouble compressing a ball with an iron, he or she may find they have better results with a hybrid club.  The hybrids are built to be hit with a bit more of a sweeping motion vs the compression of an iron, creating some additional distance for the amateur golfer who might not fully compress an iron and hits the shot off the bottom of the iron club.
We have found that many women, juniors and senior golfers prefer the 6 hybrid over the 6 iron when it comes to total distance and the ability to hit the ball far enough.  The design of the 6 hybrid is built for the golfer with a slower swing speed in mind.  Oftentimes the graphite shaft found in a 6 hybrid can be a difference maker as well from a distance perspective.
6 iron vs 6 hybrid: Accuracy
For the golfer with average to above swing speed, the better golfer will have better accuracy with the iron.  The iron is built more to be compressed and to control the start line compared to the hybrid. 
Ultimately, the golfer must decide what is most important, hitting the ball high and maybe a bit further or having precision and a smaller shot dispersion.
6 iron vs 6 hybrid: When To Use
Both clubs can be used off the tee on a medium length par 3, and from the fairway, rough and even a fairway bunker.  Both clubs are rather versatile due to the amount of loft (around 29 degrees) and the length of the club.  The 6 iron or 6 hybrid can be used for punch shots when you find yourself in trouble in a set of trees. 
The loft is low enough often to keep the ball below the lowest hanging branches.
6 iron vs 6 hybrid: Height Difference
We have found the 6 hybrid to often fly higher than the 6 iron.  For some golfers this is good.  For other golfers, who may hit the ball high enough, they might find the extra ball flight height to be a hindrance, especially with the wind.  I prefer to play th 6 iron due to the ability to control the ball flight and the curve of the ball. 
The more advanced golfer, who has little trouble hitting the ball far enough, will more than likely prefer the 6 iron.  While the higher handicap golfer who might struggle for height and total distance will often find the 6 hybrid the preferred club.
Are Hybrid clubs good for beginners?
6 iron vs 6 hybrid: From Difficult Lies
The 6 hybrid is going to be very good out of deeper rough and overall difficult lies.  Once again, it often comes down to swing speed.  The golfer with enough swing speed will find the 6 iron to be a quality club out of a difficult lie.  Meanwhile, the amaetur with a slower swing speed, will more than likely prefer the 6 hybrid. 
How to hit irons out of the rough!
6 iron vs 6 hybrid: Off The Tee
Anytime you can place a ball on a tee, make sure you take advantage of it.  Really, this is going to come down to the total preference between the accuracy, distance, and ball flight control factors above.  Both of these clubs are essential on those par 3s that are between 150-200 yards. 
The golfer should try to average hitting the ball within 40 feet of the hole and take the appropriate aim lines to help the golfer make par as many times as possible.
6 iron vs 6 hybrid: Which One Should I Use?
I would recommend testing both out on a golf launch monitor or at a minimum at the driving range  If you do not have the opportunity to that, here are some basic guidelines I would recommend:
If you swing a driver 100 miles per hour or faster and are at minimum an average iron player, I would recommend the 6 iron.
If you swing a driver 95 miles per hour or less and are an average iron player or below, I would recommend the 6 hybrid
Ultimately, you need to know your ability level and be honest with yourself about the quality of strikes you have with your 6 iron.  If you dread hitting the 6 iron, give the 6 hybrid a shot.  You might find the easy to hit club makes those longer par 3s much more manageable.  Let's face it, anytime an amateur golfer gets outside of 150 yards, it can be difficult.  Make sure you take advantage of technology advancements in the game today!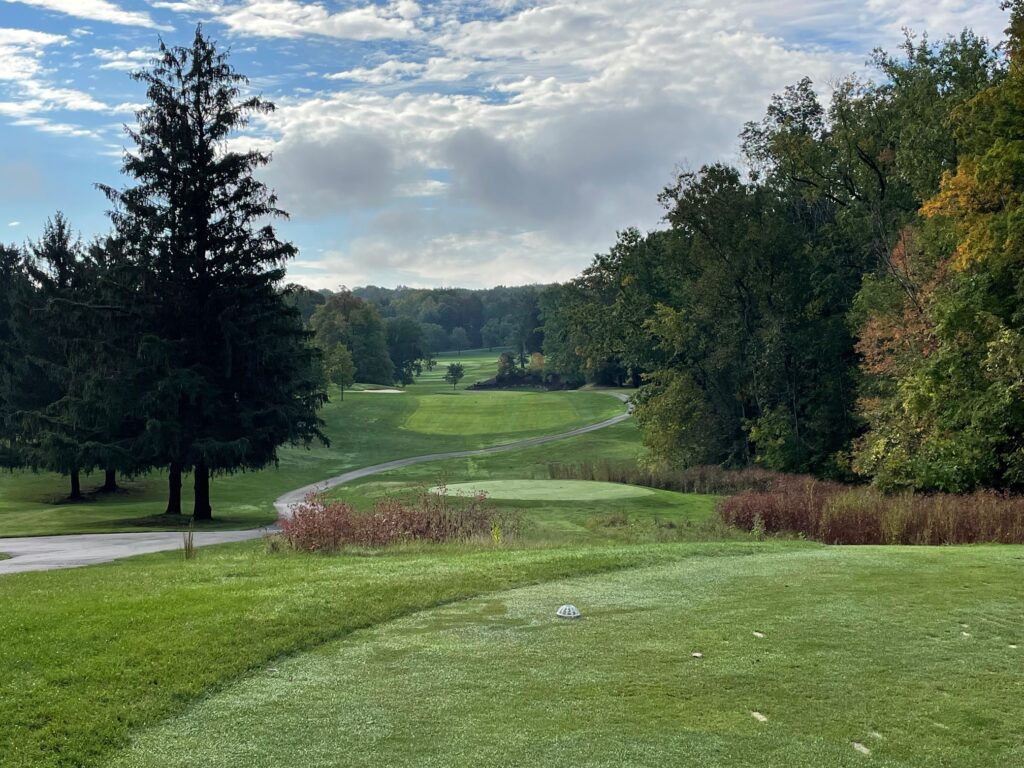 Next Steps: Test Out Both Clubs
Head to your local golf store and use a launch monitor.  Ask to try out a 6 hybrid and a 6 iron and hit 10 shots with each.  Some factors to consider:
Club Speed and Ball SPeed
Carry Distance
Total Distance
Spin Rate
Launch Angle
Shot Dispersion
Other questions to ask yourself:
Which club felt easier to hit?
Which club gives you more confidence?
How bad were your bad shots?
How good were your good shots?
Continue to monitor your ability to hit the green from the distance where you hit a 6 iron or 6 hybrid.  If you are missing the green more than 50% of the time, it might be time to consider an upgrade in irons or time to shift to the 6 hybrid.
Many amateurs fail to take advantage of the game improvement version of irons, which will help a golfer launch the ball higher with a 6 iron.  We see more and more tour professionals going with different irons in the 3 thru 6 range and are going with larger, game improvement style irons to help the golfer launch the ball higher and further.
Ultimately, the golfer needs to test it out, consider some key questions and then continue to monitor the success with the various options.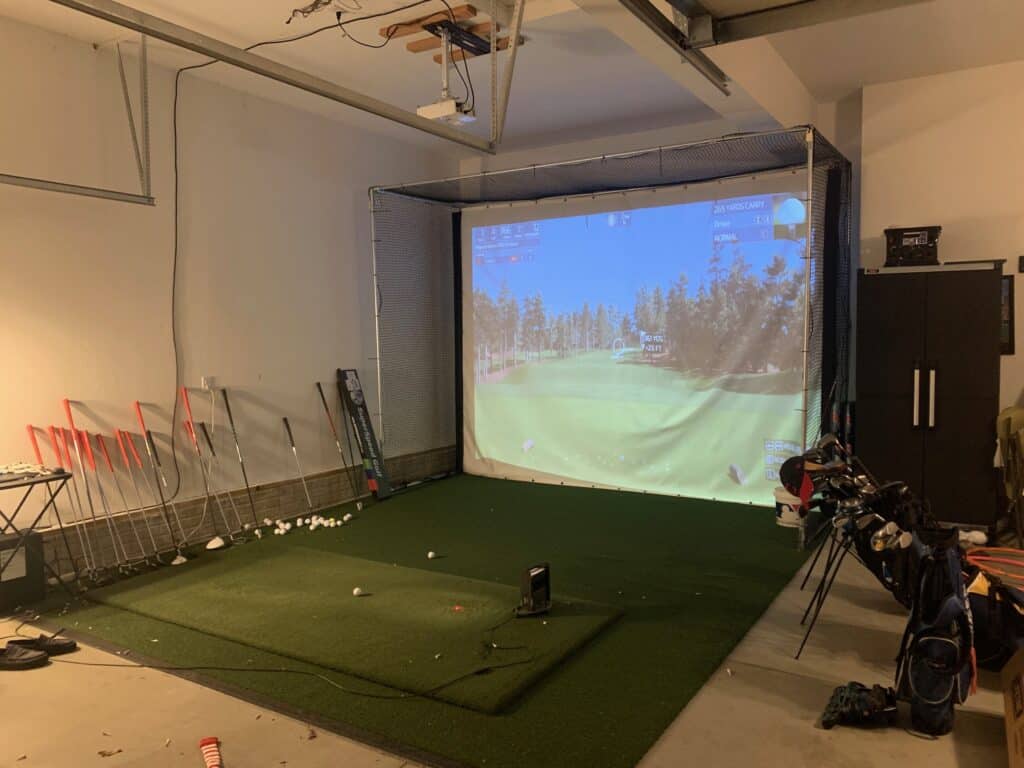 My Secret To Golf Improvement
Let's face it, in order to get really good at golf, we must practice frequently.  About three years ago, I made the leap and invested in a golf simulator build for my garage.  I went with a SkyTrak Launch Monitor and the TGC software and can now play over 100,000 courses including Augusta, Pebble Beach, Bethpage Black, Whistling Straits. St. Andrews and many other of the top 100 courses in the world.
This golf simulator setup, which is more affordable that you might imagine, has been a game changer.  I can now play golf everyday of the year regardless of rain, snow, cold weather or time of day.  I can practice or play rounds of golf.  I can stand in the 11th fairway at Augusta and with the auto-rewind feature I am able to practice my approach shots from various differences.
It is worth checking out through Rain or Shine Golf as they offer some incredible packages along with financing offers that are difficult to beat.
Some direct links to Rain or Shine Golf for pricing and financing:
Take Action – What You Can Do Today to Get Better
What does this mean for you?  I believe in the following recipe to get better:
1 – Improve your motion in the golf swing by identifying a golf instructor.  Here are some options:
Here is a list of golf instructors that we have reviewed:
2 – Train to swing faster and improve your swing speed.  Here are some options:
Looking to gain more Speed and Distance in your swing. Two Options:
3 – Understand course strategy and work to break through your next barrier.  Here is a series on breaking through:
We have provided guides on how to break 100, 90, 80 and 70. Check out more below, if interested.
4 – Practice Frequently
Did you know that I build a golf simulator in my garage and have played over 500 rounds of golf on my SkyTrak system?  It has been a game changer and one worth checking out. Here are some of my other posts on golf simulators frequently asked questions: