Most golfers will select to go with the 3 wood because of the extra distance and then add a 5 wood or 3 hybrid to the bag to help provide versatility with the various clubs.  If a golfer carries both a 3 wood and 5 wood, the golfer could add the 4 wood to reduce the number of fairway woods and add an extra loft or hybrid to the bag.
When you think about all of the golf clubs a golfer has an option of selecting, it may be a little overwhelming.
Every golfer wants to maximize the 14 clubs they are able to carry to ensure they provide themselves their best chance to reach their full potential and score their best.
With the amount of fairway woods, hybrids, utility irons and irons you can see where it can be confusing.
Our goal is to provide a complete overview of the 3 wood vs 4 wood in hopes of helping you see the benefits of both clubs and helping you select what is best for your golf swing and golf game.
My goal when setting up my own golf bag is to provide a club for every yardage between 230 yards and in.  On average, I hit my 3 wood 230 yards and want to fill the gaps for 230 all the way down to my 60 degree lob wedge.
One of the questions that many golfers ask is if they should carry a 3 wood or a 4 wood.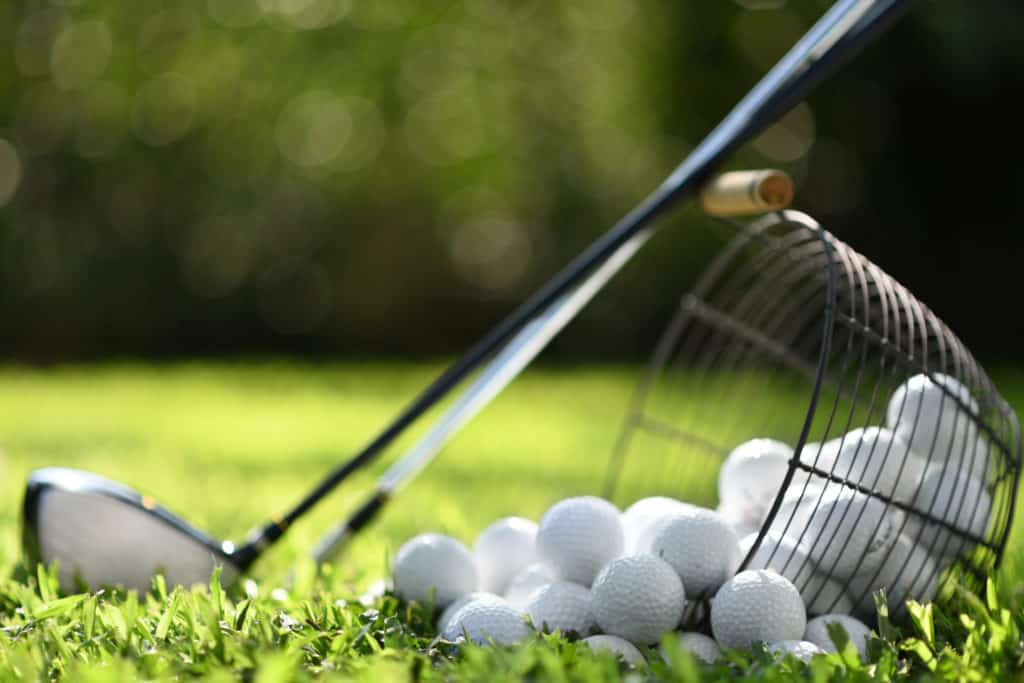 3 Wood vs 4 Wood: Which One Should I Carry?
Update: For the summer of 2022, I added a strong 3 wood. The shot that I developed known as my "bunt" swing with the driver and 3 wood provide all types of versatility and options for these longer shots of 215 yards plus. I could hit a driver 220-280 depending on the swing and a 3 wood between 200-250 depending on the swing. I would strongly recommend hitting a variety of golf shots with both the driver and your go to fairway wood!
Learn more about the "bunt" swing here!
Below, I will dive into an overview of the difference between the 3 wood vs 4 wood and then dive into the pros of each club and who might decide to go with the 3 wood or 4 wood.
3 Wood vs 4 Wood: Loft
The 3 wood on average is between 14 and 16 degrees, while the 4 wood is between 16 and 18 degrees.  The great thing about some of the best fairway woods on the market is that the golfer has the ability to adjust the loft of fairway woods.
Typically, the golfer will hit the 3 wood lower than the 4 wood because of the less loft.  The 4 wood might be easier to hold greens if you are relying on the fairway woods for several approach shots per round of golf.
Resource: 3 wood vs 2 hybrid: Which one should I carry?
3 Wood vs 4 Wood: Distance
The 3 wood will travel further than the 4 wood due to the increased swing speed and ball speed due to a slightly longer shaft and the less loft.  The 3 wood is the most common club in most golfers bag after the driver as far as loft and length of club.
Overall, a golfer should consider what is most important between the two.  Are they seeking more distance or more accuracy with slightly more loft.  The 3 wood will provide more distance, while the 4 wood will provide a slight increase in accuracy with slightly more loft.
Resource: 3 wood vs 5 wood: which one should I carry?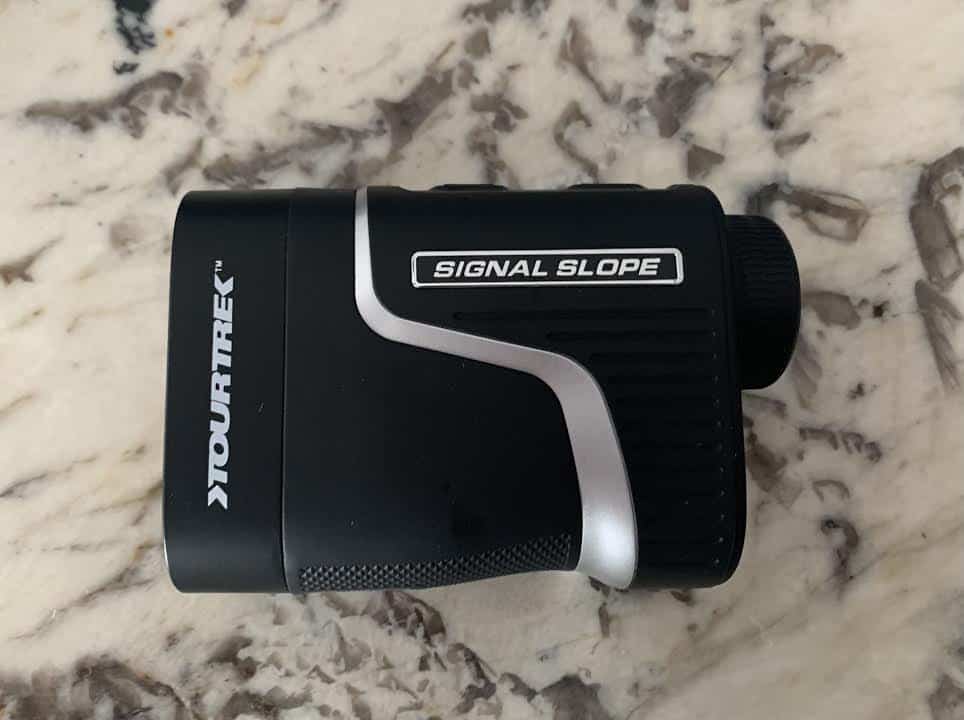 3 Wood vs 4 Wood: Which One Should I Carry?
Below I will dive into the pros of the 3 wood and the 4 wood.  Deciding what is needed most in your golf game will help guide you towards which club will be better for you.  Stay around and make sure you check out how to measure your golf swing to ensure you are going with the right club!
3 Wood Pros
More Distance
Lower Ball Flight
Better of the Tee
More Distance
The 3 wood will fly further than the 4 wood due to the extra length in the shaft and lower loft.  This could come into play with three different key shots that the golfer faces:
2nd shot on a par 5.
Tee shots on narrow par 4s.
Long par 3s
This extra distance could come into play and be a benefit if you are seeking to hit more par 5s in two, you plan on hitting 3 wood off the tee and do not want to give up too much distance and you play some long par 3s that require your 3 wood distance.
If you settle for the 4 wood, you might be able to paly the course as aggressively as you want or need to in order to compete.
Lower Ball Flight
The lower ball flight can help if you play frequently in windy conditions and need to keep the ball lower.  The 3 wood can help the golfer produce a lower, penetrating ball flight that helps when you have those longer shots into the wind.
The 3 wood will provide versatility for the golfer that is able to launch the ball high enough when needed, but also wants to hit a stinger shot with a 3 wood.
Better of the Tee
The extra distance when compared to the 4 wood, might encourage you to hit more 3 woods off the tee, if you are nervous about giving up too much distance.  Most golfers battle and debate between when to hit driver and when to go with the 3 wood.  Golfers have to give up distance off the tee for accuracy, but the 3 wood will have a smaller gap between the driver, than a 4 wood.
Resource: When to use a 3 wood?
4 Wood Pros
More Accurate
Higher Ball Flight
Better out of the Rough
More Accurate
The golfer that would rather have accuracy over the distance when comparing the 3 wood and 4 wood, should go with the 4 wood.  The little bit of extra loft combined with a shorter shaft will allow the golfer to keep the ball in play more frequently and hit the fairway on those narrow par 4s tee shots.
If you are someone that has plenty of distance and wants to be more accurate with the fairway wood then the 4 wood is a quality option for your game.
Higher Ball Flight
If you are someone that ends up hitting a lot of fairway woods with your approach shots on par 4s, the 4 wood will provide slightly more loft, which will help you hit the ball higher.  This could help you hold more greens.  There is nothing worse than hitting a quality shot that rolls off the back of the green and leaves you scrambling for par.
Better out of the Rough
The additional loft and shorter shaft will also make it easier to get a solid club on the ball when you are in thicker rough.  If you play a course frequently that has thick rough, where you simply need to advance the ball down the fairway, a 4 wood can be a versatile club to have in your bag.
If you play a course where the rough is shorter, than the 4 wood doesn't provide as great of an advantage over the 3 wood.
Resource: How long is a 3 wood?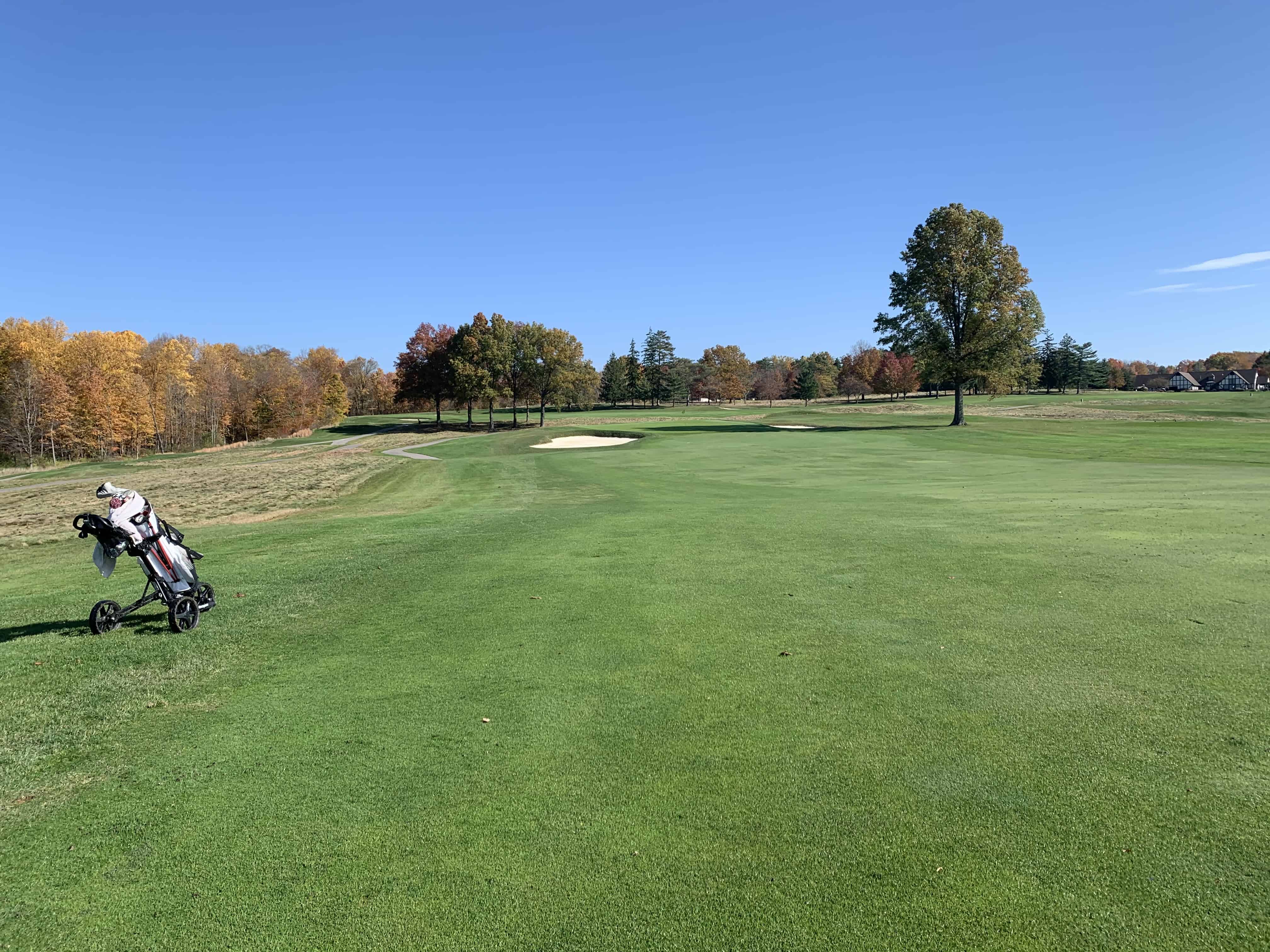 Course Conditions That Impact Your Decision
There are several course conditions that might also factor into your decision.  These include the following:
How long is the rough on the course?
Are the par 5s reachable in two shots?
Do you have to hit something less than a driver on some narrow par 4s or par 5s?
How much wind do you typically face?
All four of these questions are essential to helping you decide on the 3 wood vs the 4 wood for your golf bag.  If you play a course with long rough, maybe the 4 wood is best.  If the par 5s are reachable in two shots, maybe the 3 wood is best. 
If you have narrow par 4s and 5s where you need something less than driver, maybe the 3 wood is best without giving up too much distance.  If the wind hardly is a factor in the part of the world you live in, maybe the 4 wood is best.
These are the course conditions that you must factor into your decision.
Resource: 3 wood vs utility iron
What To Do Next?
Measure Your Golf Swing: Go Out and Test It Out
The best way to know what is right for your game is to find a way to test it out.  We all have clubs in our bag that we struggle with.  If your 3 wood or 4 wood is not performing at your level of expectations, test out the alternative option at your local golf store.
If you are serious about the game of golf, I would highly recommend purchasing your own launch monitor to measure the following data points:
Carry Distance and Total Distance
Ball Speed
Spin Rate
Spin Axis
Launch Angle
Having this key data to measure what is best for your game will give you an advantage in selecting your clubs.  There are also additional items you can utilize your portable launch monitor for including the following:
Creating a chart on the carry distance for every club in your bag
Game improvement by understand what swings produce what numbers
Checking out your spin rate with your driver to see if you are losing distance
Club selection on a weekly basis
Top 3 Recommended Affordable Launch Monitors:
Maybe Get Both Clubs
The best option might be to get both clubs and then determine take the following factors into consideration before every round:
How are your currently swinging each club
What shots will be needed for the course you are playing
What clubs gives you the most confidence at that time
What is your data from a launch monitor telling you about each club
The best golfers will own more than 14 clubs and make decisions based on the course and how they are currently swinging the club.  Knowing the course you are playing and what the par 5s and the length of the par 3s could have a major impact on what you select to do!
This is true for your wedges as well.  Should you carry 3 wedges or 4 wedges.  Do you carry both the 3 wood and the 4 wood and remove a wedge.  Having these options can help you reach your full potential for that round and over the course of
Resource: 5 wood vs 7 wood: What is best for your game?
One Last Option
If you are someone that carries both a 3 wood and a 5 wood, could you put a 4 wood in your bag and eliminate your 3 wood and 5 wood?  This would allow you to add an extra hybrid, wedge or maybe even a driving iron.  If you can get enough distance from the 4 wood and still be able to attack par 5s in two and have enough distance on those narrow tee shots, then this might be the best option yet.
When a golfer can add more wedges and have various scoring options inside of 125 yards, they have a better chance of hitting it close when it counts the most and when most golfers are expecting to get it inside of 10-15 feet for a legitimate birdie chance.
Once again, I believe in measuring and knowing the different factors that will help you make the best decision for your game!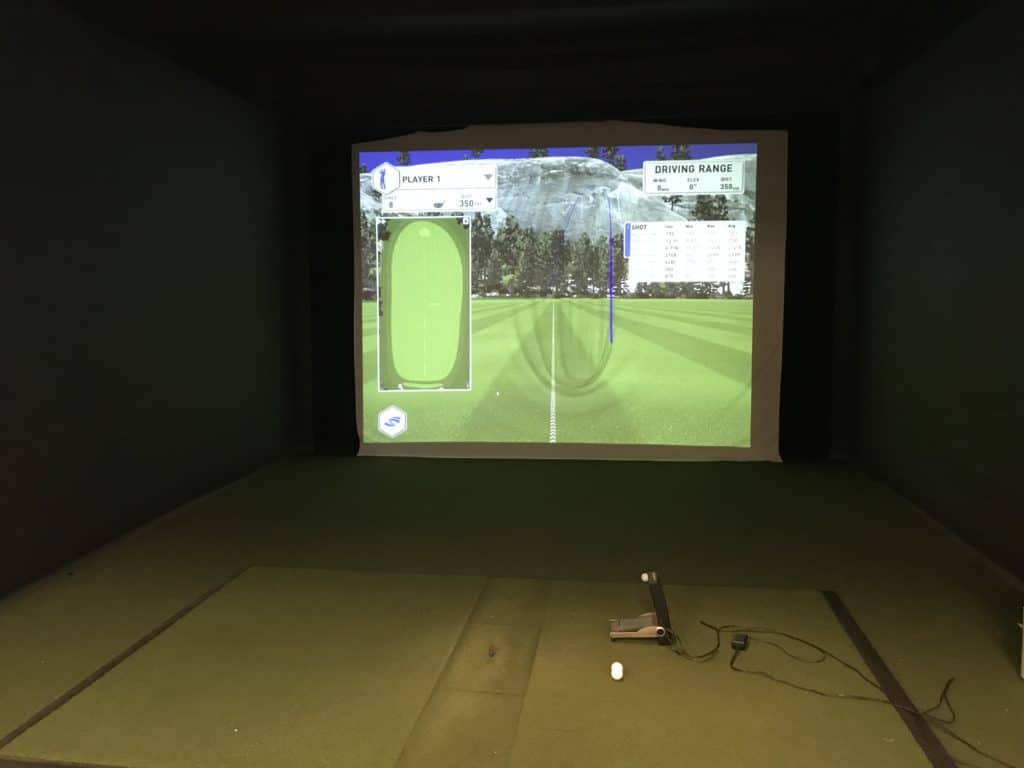 Final Thoughts: 3 wood vs 4 wood
The reality is that you really can't go wrong.  My number one recommendation is to own a variety of clubs, test out on your portable launch monitor and make the decision what is best for each round that you play.
For years, golfers carried the traditional setup of a driver, 3 wood, 5 wood and then irons and wedges.  With the many options out there owning 16-18 clubs and substituting when needed based on the different variables is one option some golfers might choose.
Take Action – What You Can Do Today to Get Better
What does this mean for you?  I believe in the following recipe to get better:
1 – Improve your motion in the golf swing by identifying a golf instructor.  Here are some options:
Here is a list of golf instructors that we have reviewed:
2 – Train to swing faster and improve your swing speed.  Here are some options:
Looking to gain more Speed and Distance in your swing. Two Options:
3 – Understand course strategy and work to break through your next barrier.  Here is a series on breaking through:
We have provided guides on how to break 100, 90, 80 and 70. Check out more below, if interested.
4 – Practice Frequently
Did you know that I build a golf simulator in my garage and have played over 500 rounds of golf on my SkyTrak system?  It has been a game changer and one worth checking out. Here are some of my other posts on golf simulators frequently asked questions: