Are you someone that struggles to hit the 3 wood off the tee, fairway or rough?
The 3 wood can be difficult for some golfers and there are some alternatives in the golf market that are viable and can provide similar distance and maybe more accuracy for your game.
While 3 woods have advanced technologically in the past two decades, so have the alternatives to the 3 wood.  Make sure you check out the alternatives below and maximize the 14 clubs in your bag!
What are some 3 wood alternatives?
The top recommendations are the 3 hybrid, the 3 utility iron or a 3 hybrid with a longer shaft.  All three have pros and cons when compared to the 3 wood and will be based on the swing of each golfer and the overall performance for each individual.
If you are struggling with the 3 wood, I would highly consider checking out one of the three options we will dive into below.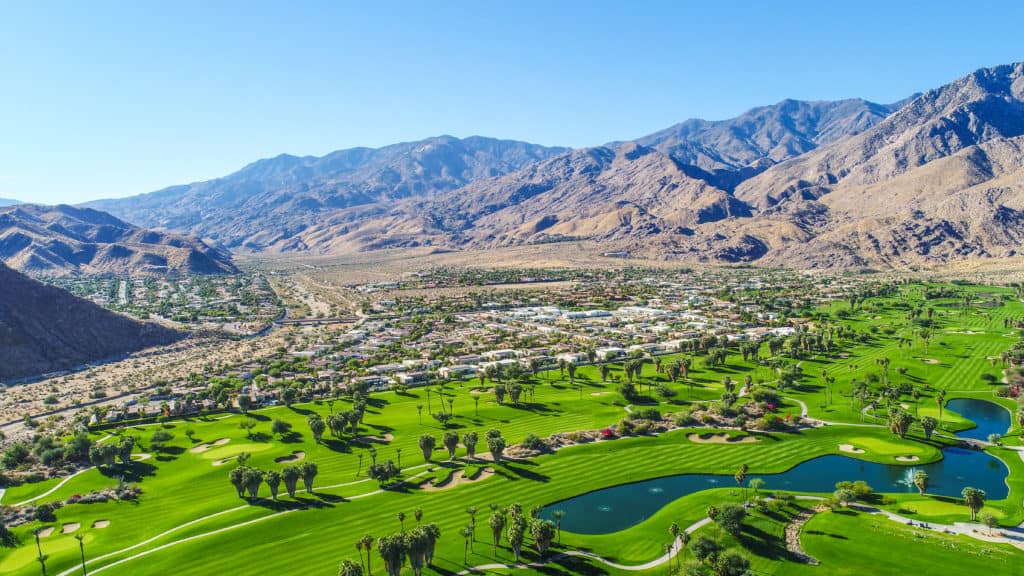 Alternative #1: 3 Hybrid
The hybrids are amazing golf clubs for many people.  They are easy to launch in the air, easy to hit straight and provide some quality distance.  With a more low profile look compared to a 3 wood, some golfers are able to gain the confidence needed to hit the ball solid and advance it down the fairway.  Golfers that struggle with the 3 wood often fail to control the low point and the club can bounce causing a chunked shot or a shot that never gets off the ground.
With the visual provided by the 3 hybrid, the golfer is able to gain confidence standing over the shot as it looks more like an iron than a fairway wood.  This confidence allows the golfer to swing with conviction and hit the ball towards the target.
The hybrid or rescue club has made some great advancements over the past 20 years and the low center of gravity is built for the golfer that struggles with the fairway wood or the long iron.  Golfers no longer have to struggle from those distances between 180 and 240 yards.  They can grab the 3 hybrid and give it a confident swing.
Our final positive about the 3 hybrid is that it is easier to take a little something off the swing to take some distance off for those in between shots.  The ultimate goal for the golfer is to have 40-50 shots in their bag with the 14 clubs they are allowed to carry.  This means being able to hit different distances with one club.
3 wood vs 2 hybrid (Comparisson)
Quick Recap: Pros of the 3 Hybrid
Easier to launch
Easier to hit straight
Great visuals to build confidence
Versatile with controlling distances
Alternative #2: 3 Utility Iron
This club may be for the more advanced amateur who plays to a single digit or the golfer that is known as a quality long iron player.  The utility irons are a blessing for the golfers that struggle to hit the fairway wood or the hybrid straight enough.  The utility iron provides the golfer with the ability to hit accurate shots and still get plenty of distance out of the shot. While some 2 or 3 utility irons might not quite fly as far as a 3 wood, when struck properly, it will fly and you will be impressed.
These clubs often come with a graphite shaft and the head of the iron is larger than your typical iron set.  This helps provide the golfer with the visual confidence needed to put a strong swing on it.
It is also versatile and can be used for punch shots out from the trees or when you need to keep one low into the wind.  I prefer to use mine on par 4s that are under 350 yards and have a small landing area.  I can hit it between 215-235 and leave myself a wedge or 9 iron for my approach shot. 
This go to club in my bag is one I am glad I made the investment in!
Quick Recap: Pros of the 3 Utility Iron
Very accurate
Great for the golfer who is good with long irons
Still provides some quality distance
Versatile with punch shots and wind shots
Alternative #3: 3 Hybrid with Longer Shaft
Some golfers might find that their 3 hybrid doesn't quite go as far as the 3 wood does when struck perfectly and start to tinker with some club setups.  Recently, I have heard of the "monster" hybrid, which involved taking a 3 wood shaft and putting it in a 3 hybrid.  The golfer is able to get the distance of a 3 wood with the confidence of being able to launch the ball high and far that the 3 hybrid provides.
The overall distance is impressive and the golfer is willing to sacrifice some of the accuracy lost with adding the longer shaft.
This is a great option for the golfer that enjoys the visual of the 3 hybrid, but wants the distance of a 3 wood.  The longer shaft will help increase club head speed resulting in higher ball speeds when struck in the center of the face.
While the golfer might lose some of the versatility with the longer shaft, they may bring some par 5s into play and make them reachable on the 2nd shot on a par 5 for the longer hitter.  
Quick Recap: Pros of the 3 Hybrid with Longer Shaft
Extra distance due to longer shaft
Confidence in hybrid club head
Can help make some par 5s reachable
Good option off the tee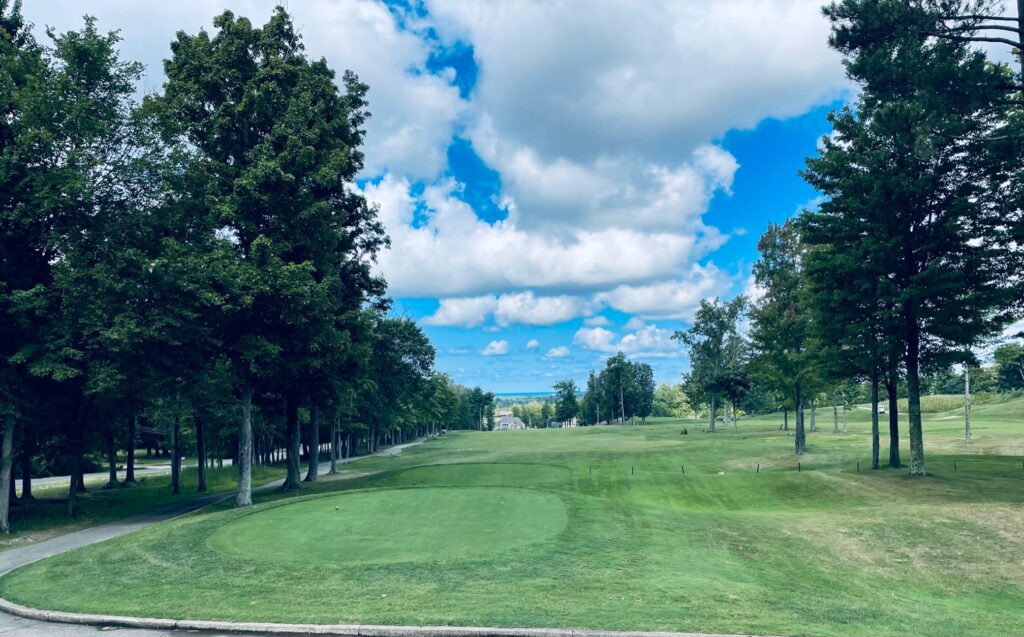 Next Step: Test and Measure
I would highly recommend testing out the different options and measuring your numbers on a lunch monitor.  I prefer to use my Skytrak Launch Monitors to measure the following:
Carry and Total Distance
Ball Speed
Launch Angle
Spin Rate
Spin Axis
Check current price of Skytrak here!
These 6 sets of numbers provide some quality insight to how I am performing with.  I try to map out my golf bag to ensure I have every 10-15 of yards between 10 and 240 yards filled.  I currently carry a 3 wood, 2 utility iron and 4 wedges.  This provides quality versatility at the longer yardages and inside of 130 yards.
If you do not have a Skytrak to measure your key data, testing out at a local sporting good store or driving range is another quality option.
My Secret To Golf Improvement
Let's face it, in order to get really good at golf, we must practice frequently.  About three years ago, I made the leap and invested in a golf simulator build for my garage.  I went with a SkyTrak Launch Monitor and the TGC software and can now play over 100,000 courses including Augusta, Pebble Beach, Bethpage Black, Whistling Straits. St. Andrews and many other of the top 100 courses in the world.
This golf simulator setup, which is more affordable that you might imagine, has been a game changer.  I can now play golf everyday of the year regardless of rain, snow, cold weather or time of day.  I can practice or play rounds of golf.  I can stand in the 11th fairway at Augusta and with the auto-rewind feature I am able to practice my approach shots from various differences.
It is worth checking out through Rain or Shine Golf as they offer some incredible packages along with financing offers that are difficult to beat.
Some direct links to Rain or Shine Golf for pricing and financing:
Take Action – What You Can Do Today to Get Better
What does this mean for you?  I believe in the following recipe to get better:
1 – Improve your motion in the golf swing by identifying a golf instructor.  Here are some options:
Here is a list of golf instructors that we have reviewed:
2 – Train to swing faster and improve your swing speed.  Here are some options:
Looking to gain more Speed and Distance in your swing. Two Options:
3 – Understand course strategy and work to break through your next barrier.  Here is a series on breaking through:
We have provided guides on how to break 100, 90, 80 and 70. Check out more below, if interested.
4 – Practice Frequently
Did you know that I build a golf simulator in my garage and have played over 500 rounds of golf on my SkyTrak system?  It has been a game changer and one worth checking out. Here are some of my other posts on golf simulators frequently asked questions: