Golf is an amazing game!  
Those that play the game, many times fall in love with the game because it is challenging both mentally and physically and has a lot to offer.
I was fortunate enough to start at the age of 10 with my first set of clubs that I got as a gift on Christmas. 29 years later and the game means so much to me.  I played my first round the next day and I grew to love the game and took on the challenge of playing my best golf possible.
Throughout this journey of playing golf, there have been many benefits to playing the most wonderful game ever!
There are millions of golfers who take up the game each year.  Unfortunately, there are also many golfers that quit the game at some point.
Below, I will list out and explain the 15 reasons why everyone should play golf!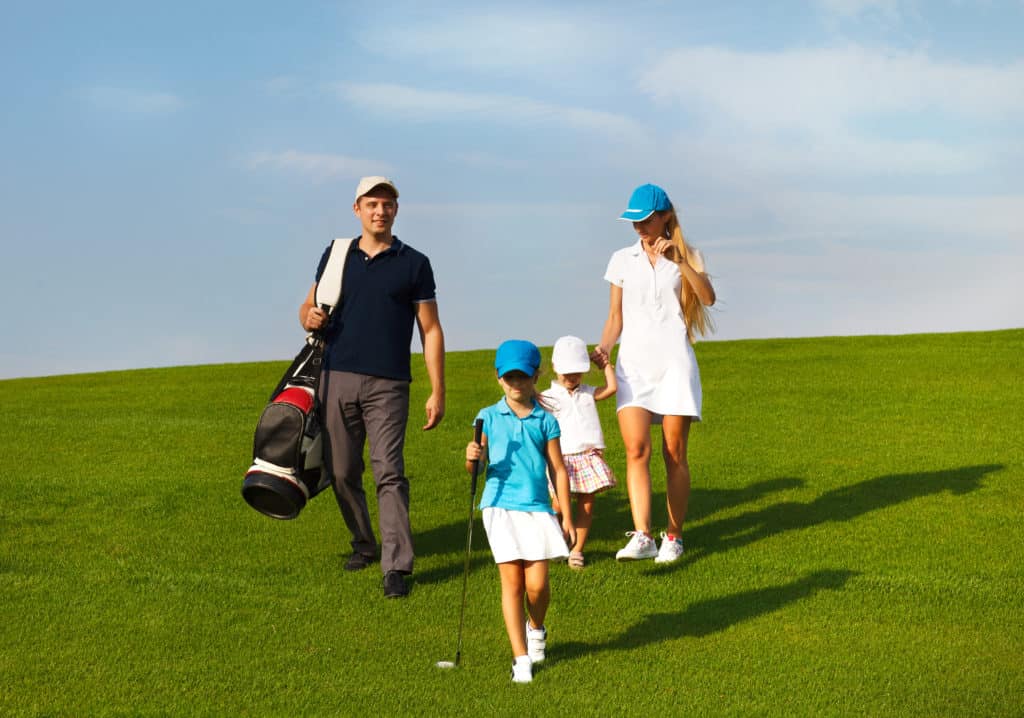 1) The Challenge
While the game might be simple to hit your first shot in the air or to sink your first long putt, the game is impossible to master.  As a result, golfers are on a never ending journey to play better the next time. 
There is always at least one shot or challenge that keeps golfers coming back for more!  Overall, the mental and physical challenge associated with the game draws people in.  The challenge is amazing and the part that draws me in. 
I know my best score and I continue to strive to beat that score.  Plus, let's be honest, there is nothing like a well struck drive on the 18th hole or sinking a 10 footer to beat your friend in a friendly match!
2) The Exercise
If you choose to walk during your round of golf, you can expect to walk around 7 miles.  This includes walking up and down hills and navigating throughout the course. 
The exercise is an added bonus to being outside, challenging yourself and spending wonderful time with family or friends.  You leave feeling good about yourself because of the exercise over the 4-5 hours it takes to play 18 holes!
3) The Connections
Maybe one my favorite reasons!  I have build some amazing connetions and friendships with family, friends and work colleagues. 
Also, I would estimate that I have played golf with over 500 strangers and there are some neat and interesting people that you get to experience, both good and bad at times.  However, we can learn something from everyone! 
There was something special as a teenager to playing with older, wiser people and talking about life or future careers or college decisions!  The angle or perspective of these people were sometimes different because of their life experiences!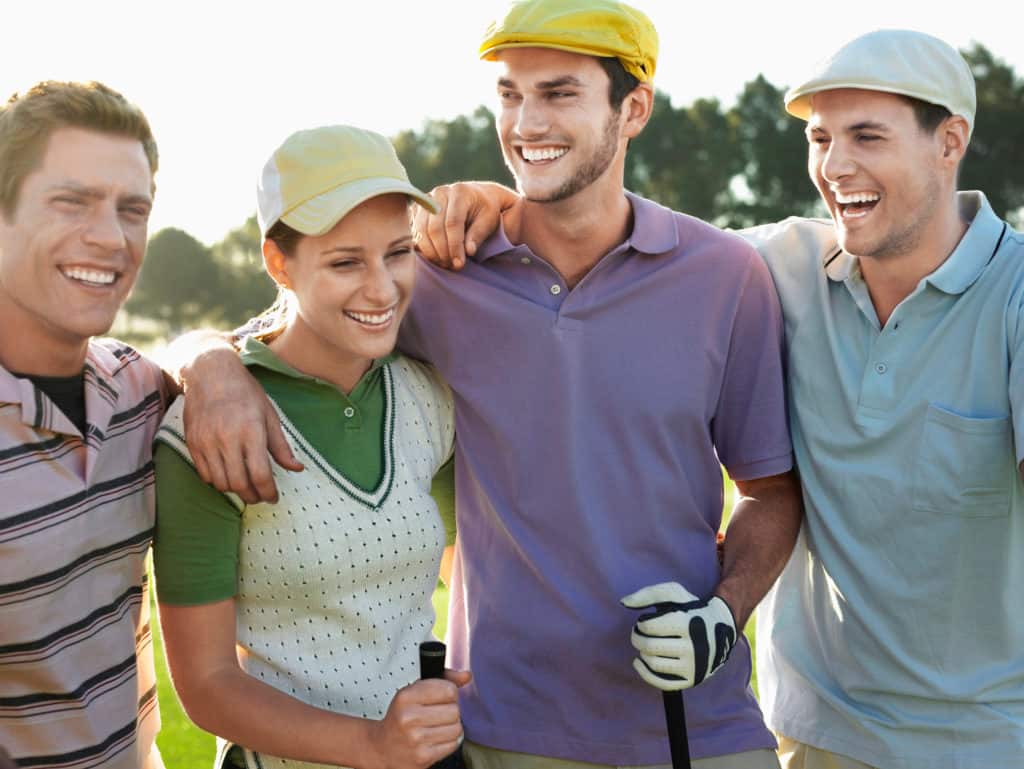 4) The Outdoors
There are golf courses all throughout the world.  Being outdoors and playing a game that is fun and challenging is simply impressive. 
The views and the natural landscape is breathtaking at times.  Consider courses like Pebble Beach or St. Andrews or a course in the desert in Arizona.  All completely different from each other, but all have their own sense of beauty and place in the outdoors. 
I have played golf in many different states and have enjoyed every course for the outdoors and the different scenery!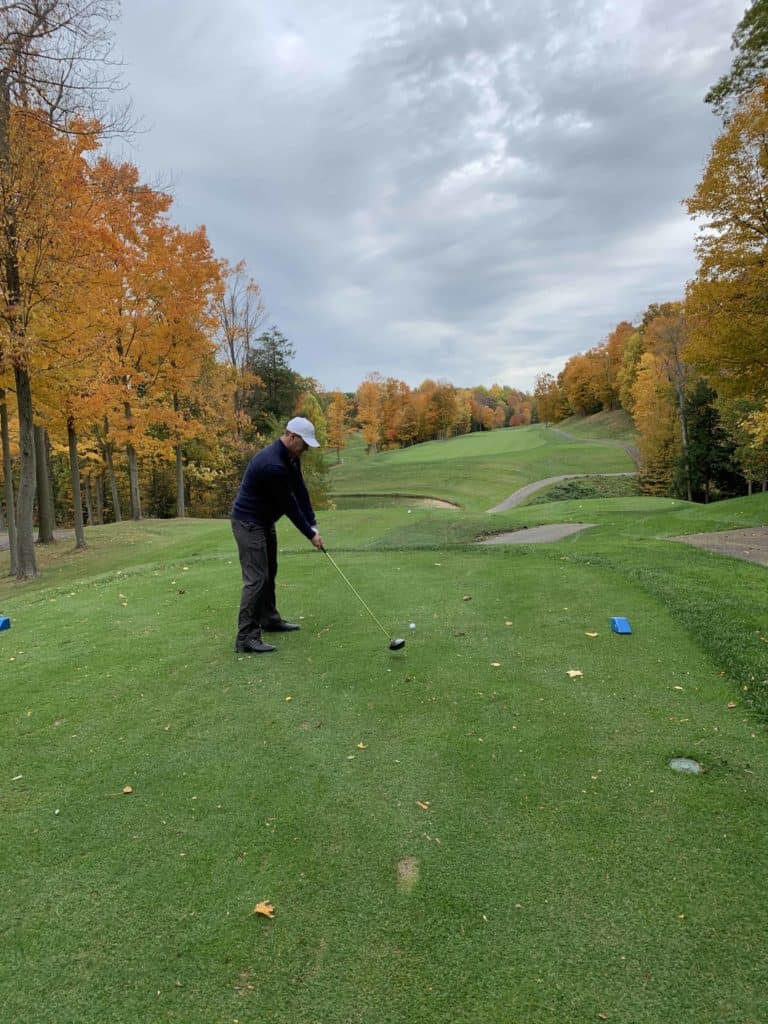 5) The Life Lessons
The game of golf seems wonderful in providing some much needed life lessons.  Some of these life lessons include the importance of grit, or honesty or interacting with others. 
The list could go on and on, but every round you walk away with something new you may not have experienced.  The best golfers and people learn from these experiences and apply them to life. 
Also, it is a great opportunity to learn from those with more experience or to pass knowledge onto our younger kids or friends!
6) The Business Opportunities
There is a great deal of business completed on the golf course.  You can tell and learn a lot about someone from how they conduct themselves on their best shots and their worse shots. 
The course provides an opportunity for business people to relax, enjoy the outdoors and build some connections that lead to future business.  
7) The Stress Release
After a long week at work there is nothing like a Friday afternoon round or an early Saturday morning round.  There is something about the golf course that helps relieve the stress of the day. 
You can put the stress to the side for a period of time and enjoy the challenge of playing quality golf, while exercising in the outdoors.  A powerful combination for most!
8) The Special Golf Trips
If you have never been on a golf trip, it is time to schedule one.  I have been to South Carolina, Florida and Arizona for trips.  I also took a very special trip to George for a practice round at the Masters. 
We took our clubs and played another course in the greater area.  These trips are special because of the connections and sometimes really special courses.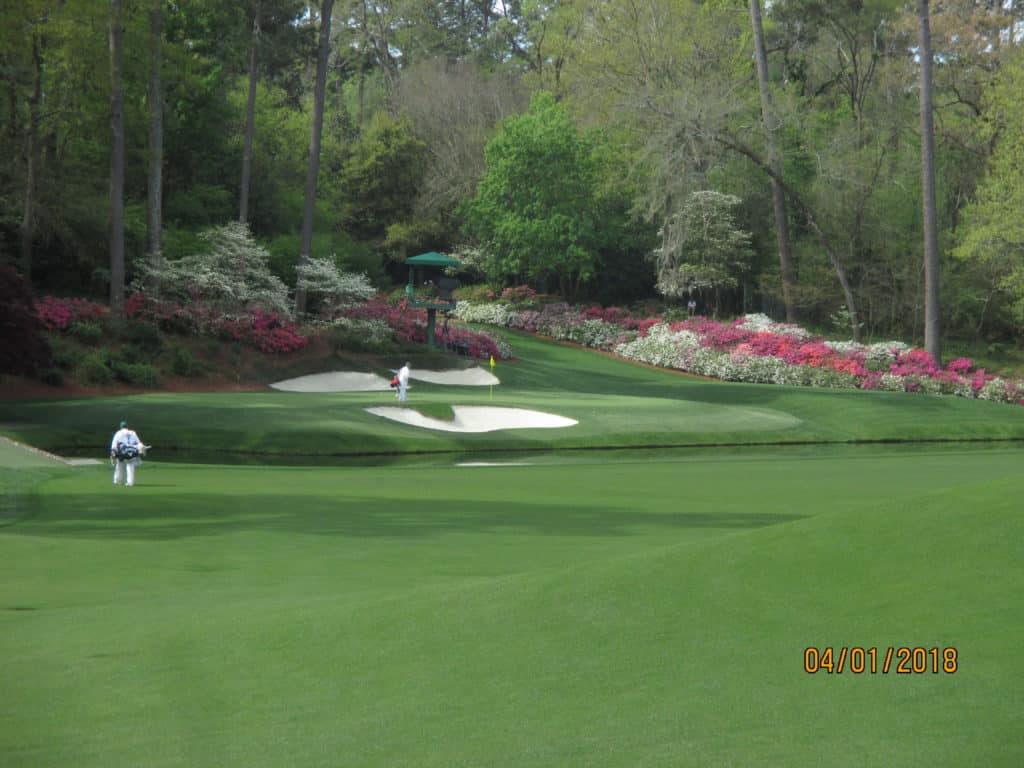 9) The Competitive Side
Sometimes playing for something as small as 5 dollars can turn the pressure on and get the nerves firing.  The competitive side of the game is a completely different beast and while not for everyone, is enjoyed by many.  There are golfers that seek the friendly game to get the competitive side going. 
You find many former professional athletes playing the game because of this and also because of the great challenge that golf is!
10) The Class Involved
Golf is known as a classy sport.  It is a game that does not have officials, but you do govern and manage your own foursome on the rules of the game.  The overall atmosphere is one of class and where the expectation is to act like a "gentleman." 
Most golfers follow the unwritten rules of the golf course and the environment is wonderful!
11) The Fundraising Possibilities
Who doesn't like to get together to play in a scramble for a good cause?  The friendships, food and beverages and some friendly competition to raise money for a good cause is difficult to beat. 
Golf has raised a ton of money for charity and the professional tours continue to donate a massive amount of money each year from the tournaments that are hosted. 
Even the local shotgun scramble can raise between 5-15 thousand dollars on average for a local charity.  Great fun for all and it benefits those in need!
12) The LifeLong Learning
Golf is a game that is never conquered.  There is no such thing as the perfect round.  As a result, most golfers are on a lifelong journey or trying to learn as much as possible about their golf swing and the wisdom needed to play their best for each round. 
Golfers will have ups and downs, but they mainly return seeking more and trying to grow their knowledge!
13) The Handicap System
The handicap system in golf allows golfers of all ability levels to compete against each other.  The handicap system is designed to level out the playing field based on the number of strokes received by each golfer relative to par. 
While every system has sandbaggers, overall the opportunity to have fun against different levels of golfers is pretty unique in golf.  Other sports can't always say the same!
14) The Life Time Nature of Golf
While sports like football and baseball eventually see the end of most careers, golf is a sport that can be played for a lifetime.  Golfers of all ages can enjoy the game at different levels and enjoy the outdoors on some wonderful landscapes.  
15) The Overall Fun
The game is special.  The amount of fun even from simply practicing to get better is impressive.  Golf is fun and enjoyed by millions of people across the world. 
I love the game and the journey to get better 365 days a year!  While I know I will never conquer the game, I can strive to shoot lower scores or play more consistently.  All while enjoying friends and family and maybe having a side money game for some fun!
Are you looking to improve your golf game? Check out our recipe below for game improvement!
Take Action – What You Can Do Today to Get Better
What does this mean for you?  I believe in the following recipe to get better:
1 – Improve your motion in the golf swing by identifying a golf instructor.  Here are some options:
Here is a list of golf instructors that we have reviewed:
2 – Train to swing faster and improve your swing speed.  Here are some options:
Looking to gain more Speed and Distance in your swing. Two Options:
3 – Understand course strategy and work to break through your next barrier.  Here is a series on breaking through:
We have provided guides on how to break 100, 90, 80 and 70. Check out more below, if interested.
4 – Practice Frequently
Did you know that I build a golf simulator in my garage and have played over 500 rounds of golf on my SkyTrak system?  It has been a game changer and one worth checking out. Here are some of my other posts on golf simulators frequently asked questions: