The golf glove does not provide an advantage when putting.  In fact, many golfers prefer a better feel without a glove.  When a golfer is making a full swing, the glove is much more essential.  Also, during this time, it gives the glove a chance to dry out and the hand to be wiped off.
If you are new to the game or even have played for a long time and ever wondered why golfers take off their gloves to putt, we have the answer for you.
When you look at the purpose of a golf, which is to provide a better grip through keeping the hands dry and increasing the quality contact on the club you quickly see why the glove may not be needed while putting. 
When a golfer is swinging a driver, the golfer may swing anywhere from 80 to 130 miles per hour.  When putting, the stroke is obviously much slower.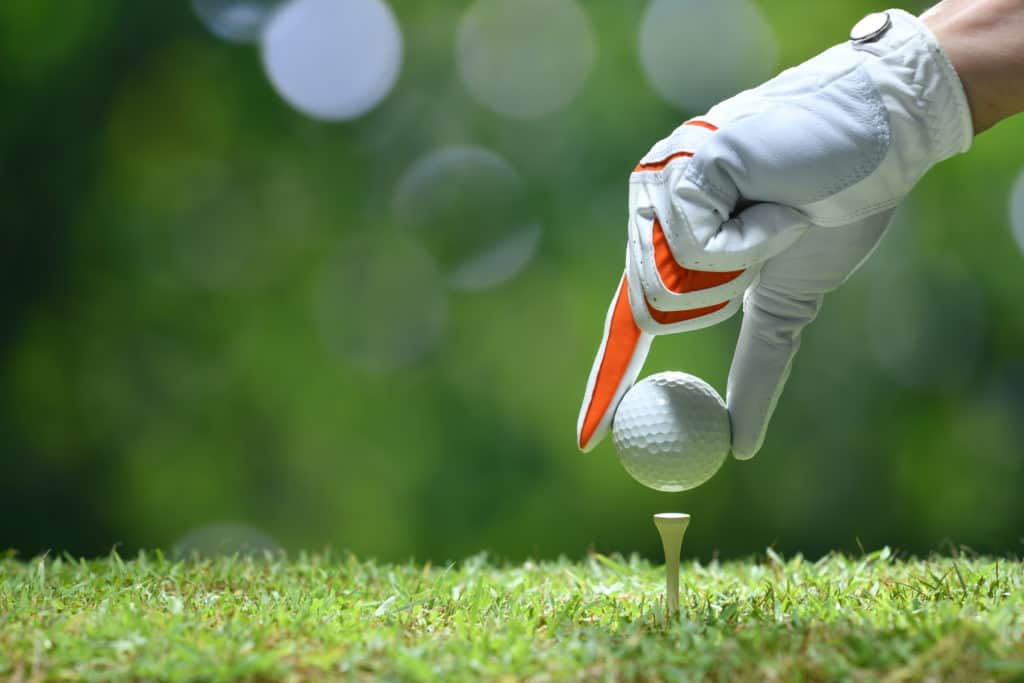 Take Off Your Golf Glove to Putt!

I find the second part of the answer above to be a major key.  On those sweaty, sticky days in the middle of summer where it can be 80 degrees plus a high humidity rate, your glove may get extremely sweaty if you keep it on for four hours straight.
When you get to the short game shots, this is a great opportunity to take off the glove, place in your back pocket and wipe your hands down with a damp towel and then dry with a dry part of the towel.
This will not only help your performance on the course, but it will elongate the life of your golf glove.
On those hot and sweaty days I would recommend carrying 2-3 golf gloves in your bag and rotating as needed.  Sometimes, especially if you sweat a lot, rotating your golf glove every 6-9 holes will give you a better grip and allow your glove to dry out to ensure it lasts a longer amount of time.
Test What Is Best For Your Game
If you are someone that feels like you can make more putts with your glove on, test it out for several rounds.  Play 3 rounds of golf while taking your golf off and 3 rounds of golf while keeping your glove on.
Go ahead and track the total number of putts for each round and also the total length of the combined putts that you made in every round.  Make sure you compare the data and determine what is providing the best results.
With anything in golf it is important to track data and truly measure results.  Hitting 5-10 putts on the practice green with your glove on and then 5-10 putts without a glove probably is not enough data to truly say what is best for your game.
Over the course of time, I do believe that having the glove off will pay dividends in the quality of the grip on the full swing shots throughout the round.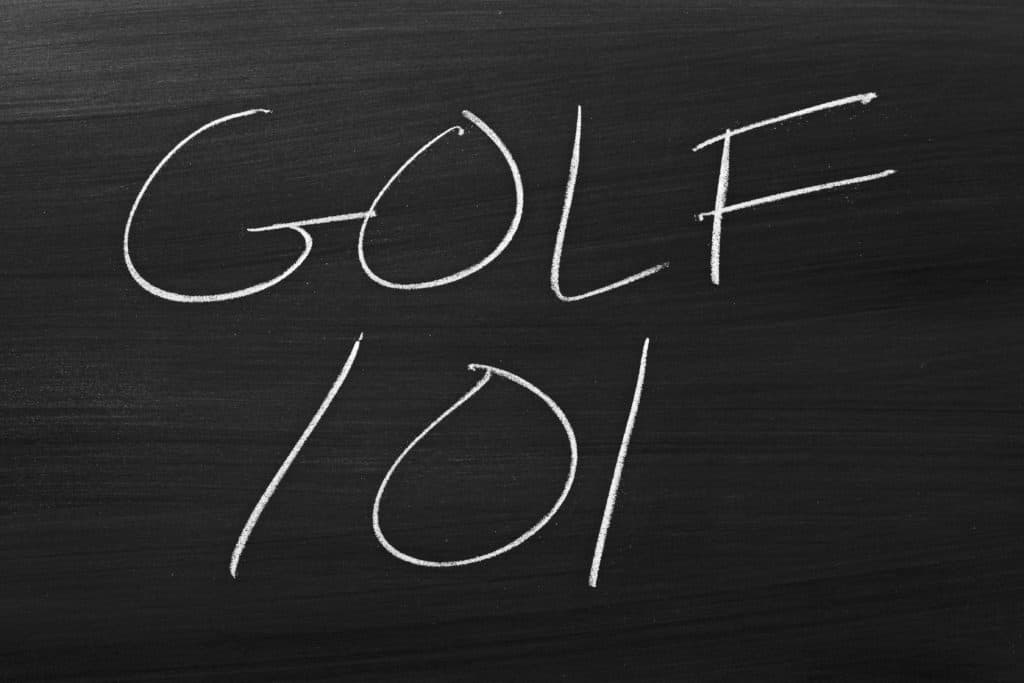 Create A System to Manage Your Grip
One of the most essential parts of the golf swing is having a quality grip.  Once you lose confidence in your grip and feel that the club might twist, turn or fly out of your hand…you are in trouble!  This will cause tension in your swing and lead to poor results. 
Have you ever stood over the shot and your grip pressure was so tight that you had not chance of hitting a quality shot from nerves or feeling anxious?  This same thing happens if you don't trust your grip.
Setting up a system to keep your hands dry, your glove fresh and your grip of high quality is important.  Here are some of the recommendations I would provide and strategies that I utilize especially in the heat of the summer:
Carry 2-3 gloves and rotate throughout the round.
Carry a large towel and wet half the towel prior to the 1st tee. 
Before every full swing shot, wipe down your grip of your club with the damp side and then dry off with the dry side.  Also, when you take your glove off, wipe the sweats and oils off your hands with the towell.
Make sure you have quality grips and don't overlook the importance of replacing your grips on a routine basis.
One other thing to watch out for is one those damp mornings where there is a morning dew.  Make sure if you take several shots to the area around the green that you carry a towel with you for when you lay your clubs down on the group. 
The last thing you want is to pick up a putter that is soaking wet from the dew.
The key here in this category is to be prepared.  Head to the course with the right gloves, towels and be prepared.  Have a system to manage the time between shots to ensure you can hit your best shots!
Should I Wear A Glove While Chipping?
Some golfers prefer to wear the glove, while others prefer a bare grip.  The goal here should be to once again measure your results.  One option is to hit 40 chips on the practice green without a glove and then 40 with a glove.  Measure your average distance from the hole and analyze what is best for your game.
I have heard Tiger Woods talk about what he does. 
He will only wear a glove around the greens when hitting a bunker shot.  I would assume this is because the bunker shot is often a longer swing and requires more speed at the bottom because of how a bunker shot is played by hitting the sand before the ball.
I personally do not putt or hit chip shots with my glove on.  Once I get to around 40 yards or more, I will wear a glove as I prefer the glove from the shots from that distance and beyond.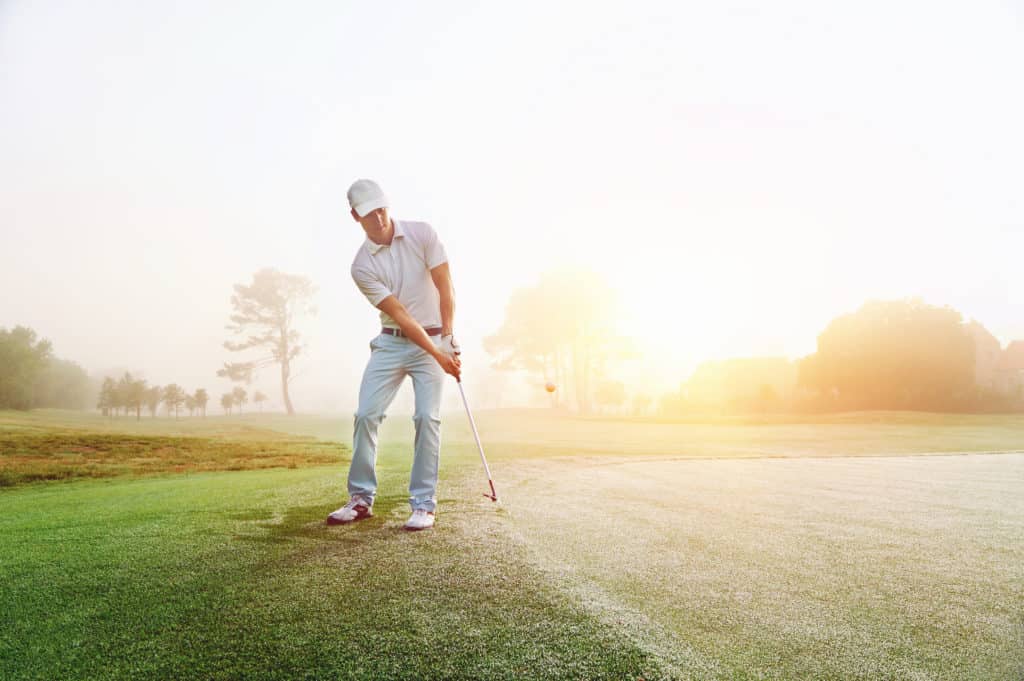 How Often Should I Change My Golf Glove?
I would recommend changing your golf glove every 7-15 rounds.  Check for wear and tear on your glove in the palm area, this is often the first area to go for many golfers.
The high range in the recommendation comes from the different climates that golfers play in.  I have played golf in over 100 degrees and as cold as 30 degrees.  The golf glove will last longer in the cold weather than it does in the extreme heat.
Check out your golf glove after every round, assess how you feel standing over your shot and always keep 2-3 backup gloves in your bag.  I prefer to buy golf gloves in sets of 4-5 to ensure I am ready for any condition.
What Other Gloves Should Golfers Carry?
I would highly recommend a set or rain gloves and cold gloves.  If you play in a lot of rain, a set of rain gloves can be a lifesaver on those dreadful days where it rains for four hours when you are playing the course.  The rain gloves actually get a better grip the wetter they become.  
The cold gloves are great for those playing golf in weather below 45 degrees.  These cold gloves paired with hand warmers are essential to keeping your hands warm.  Once your hands get cold, it is hard to continue to perform at your highest level.
Recommend Products for Gloves
BONUS TIP: Measure Your Swing

One of the great things about being a golfer in today's era is that the instruction has come a long way and we now understand ball flight laws and what is actually impacting the curve of the ball.  In addition, you can measure the interaction and spin axis on your ball through technology.  
If you visit any PGA Tour stop you will see the majority of professionals use a launch monitor at some point throughout the week . Many are monitoring their clubface, swing path relationship as well as swing speed. 
These are important numbers to monitor to make sure you are keeping your swing within a certain range.
While many won't have $16,000 to spend on a Trackman, there are some great affordable options that can be used at your local driving range, on the golf course or in your garage or house as part of a practice area of golf simulator setup.
Here are my top 3 recommend affordable golf launch monitors:
Some of the key information thay you will be able to received immediately after every swing includes:
Ball Speed
Club Speed
Launch Angle 
Spin Rate
Spin Axis
Over time, knowing where your numbers are when you are making quality swings will help you groove a swing and become more consistent.  When you are struggling, you can use your launch monitor to see where your numbers are at.  Is it a clubface or swing path issue? 
When your spin axis number is really high either way, you know there is a major gap between the two.  In the ideal world, you have a 1-3 degree difference between clubface and swing path, unless you are trying to hit a hook or slice intentionally then a bigger gap is desired.
Where Can I Use A Golf Launch Monitor?
Closing Thoughts: My Secret To Golf Improvement
Let's face it, in order to get really good at golf, we must practice frequently.  About three years ago, I made the leap and invested in a golf simulator build for my garage.  
I went with a SkyTrak Launch Monitor and the TGC software and can now play over 100,000 courses including Augusta, Pebble Beach, Bethpage Black, Whistling Straits. St. Andrews and many other of the top 100 courses in the world.
This golf simulator setup, which is more affordable that you might imagine, has been a game changer.  I can now play golf everyday of the year regardless of rain, snow, cold weather or time of day. 
I can practice or play rounds of golf.  I can stand in the 11th fairway at Augusta and with the auto-rewind feature I am able to practice my approach shots from various differences.
It is worth checking out through Rain or Shine Golf as they offer some incredible packages along with financing offers that are difficult to beat.
Some direct links to Rain or Shine Golf for pricing and financing: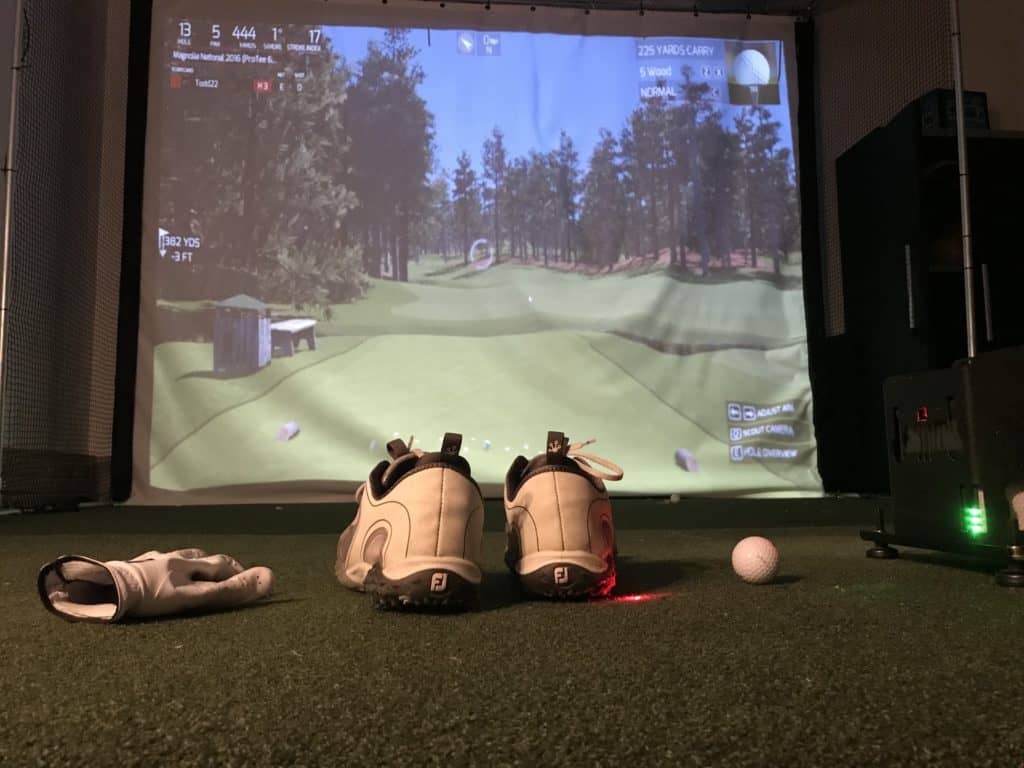 Take Action – What You Can Do Today to Get Better
What does this mean for you?  I believe in the following recipe to get better:
1 – Improve your motion in the golf swing by identifying a golf instructor.  Here are some options:
Here is a list of golf instructors that we have reviewed:
2 – Train to swing faster and improve your swing speed.  Here are some options:
Looking to gain more Speed and Distance in your swing. Two Options:
3 – Understand course strategy and work to break through your next barrier.  Here is a series on breaking through:
We have provided guides on how to break 100, 90, 80 and 70. Check out more below, if interested.
4 – Practice Frequently
Did you know that I build a golf simulator in my garage and have played over 500 rounds of golf on my SkyTrak system?  It has been a game changer and one worth checking out. Here are some of my other posts on golf simulators frequently asked questions: