If you are in the market for a SkyTrak or golf simulator, you have landed in the right spot.  We have many posts about building a golf simulator setup in your house, garage, or even in a shed.
The SkyTrak is a great option that provides great flexibility as it can be used indoors or outdoors and matches up great with several different software options.
Overall, the SkyTrak is a wonderful choice, but one question we often receive is where is the best place to buy a SkyTrak?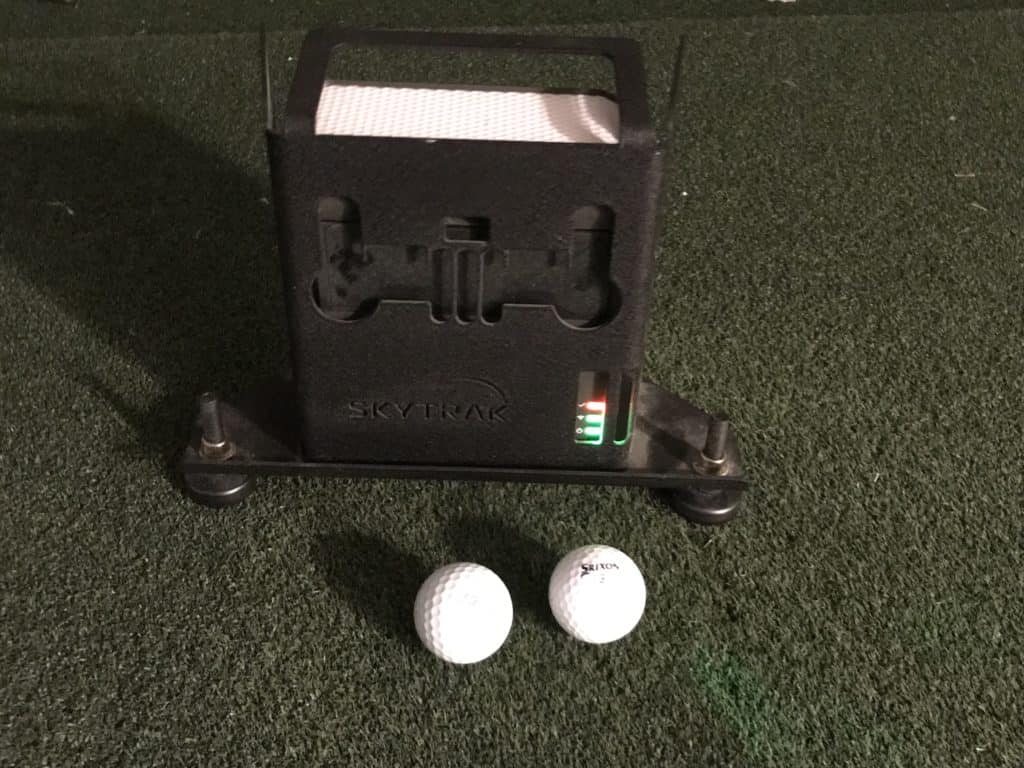 Where is the best place to buy a SkyTrak?
I would highly recommend Rain or Shine Golf.  Their pricing, customer service and financing options are all top notch and can get you into the golf simulator market at a reasonable price.  They also offer some incredible packages that take care of all of your needs!
Let's face it, researching, building and buying a golf simulator can be stressful.  The payoff at the end is wonderful as you now have a place to play 365 days a year and the rain, cold weather or snow can no longer keep you from enjoying the great game of golf.
Some direct links to Rain or Shine Golf for pricing and financing:
You can now get better with ever round of golf and you have your own free golf course (actually over 100,000 courses) and your very own driving range on your property.
We have seen people take an extra room in their house, utilize their basement, outfit their garage or even build an extra building or shed to make this dream a reality.
No longer do you have to pay $20,000 to $30,000 to make your dream a reality.  Instead you can get a complete package from Rain or Shine golf under $7,000!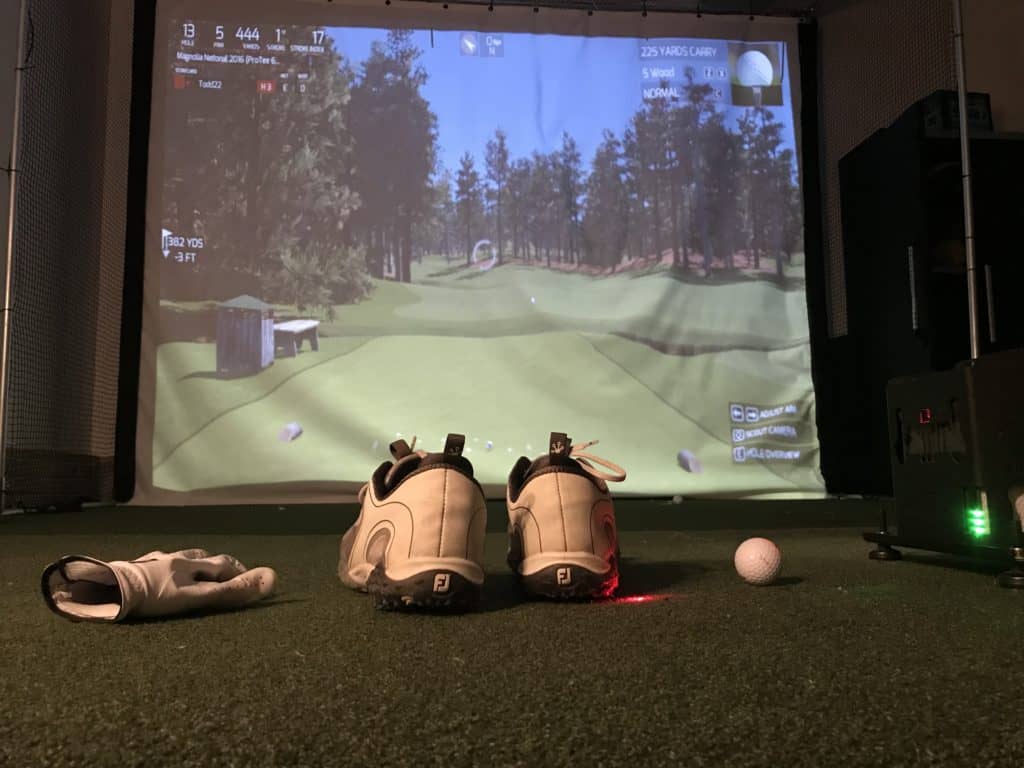 Why Buy From Rain or Shine Golf?
Reason #1: Great Pricing
When you buy a golf simulator whether it is a SkyTrak or some of the other options, there are many pieces and parts associated with this purchase.  By the time you buy the launch monitor, hitting mat, computer, enclosure and screen and finally the projector the cost starts to add up. 
However, with Rain or Shine Golf you will receive some of the best pricing in the market!
Reason #2: Customer Service
My experience when I built my golf simulator or bought other products from Rain or Shine golf has been excellent.  They are quick to respond and help guide you through the process.  When making an investment this large (it is worth it!) you want the very best! 
You are making an investment to upgrade a part of your own property and the golf simulator will bring about many hours and hours of fun, entertainment and an opportunity to improve your golf game!
Reason #3: Financing Options
Rain or Shine Golf provides some excellent financing options.  They range from time to time, so make sure you check out their website for their current financing offers! 
We know the golf simulator market can be pricey even if the prices are so much better than a decade or two ago, but getting all of the cash upfront for this purchase can be difficult.  This is where the financing options become critical. 
When you package it all together and get turn it into a monthly payment the golf simulator option quickly becomes much more affordable and a reality!
Rain or Shine Golf Financing Offers
Reason #4: Great Simulator Packages
With the many items that it takes that we listed in reason #1, it is important to make sure they all work together.  It took me hours upon hours to measure, size, read reviews and many other hours of researching to ensure I was making the right purchase. 
The packages help you rest easy, and know that you are getting quality products and that they work together to make your golf simulator come all together.  Plus with the financing offers, having the complete package helps keep this monthly payment covering all components for your purchase!
Rain or Shine Golf Financing Offers
If you can't afford it all at once, here is the order I would purchase if you are going to spread the build out over time:
SkyTrak, Hitting Mat and a Net
Projector
Computer and Software
Enclosure and Screen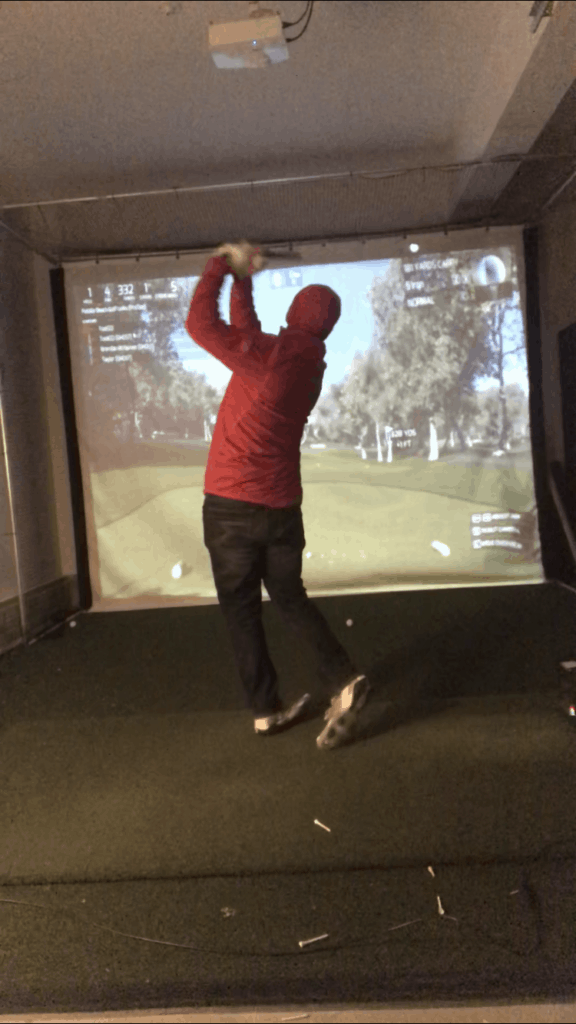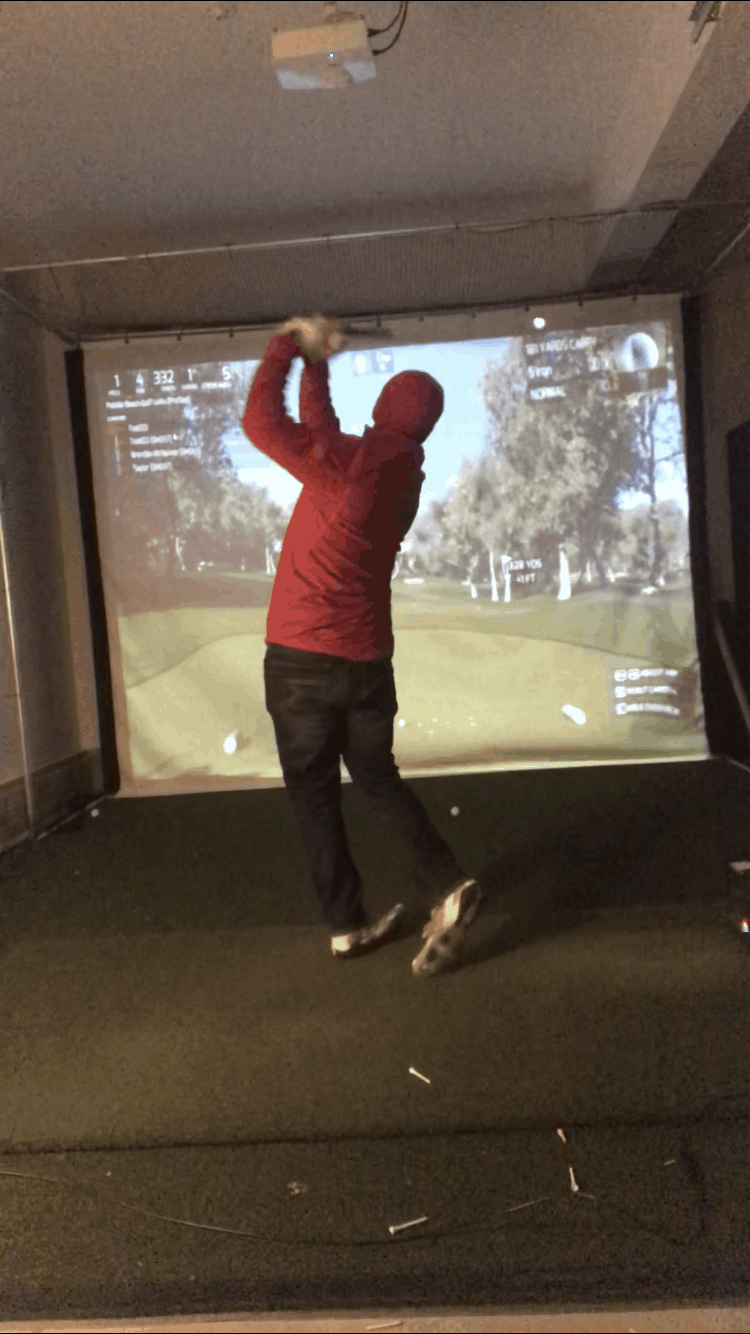 My Experience!
I ended up going with a SkyTrak Launch monitor and paired with The Golf Club (TGC) software for an incredible golf simulator experience.  I have now played over 700 rounds of simulator golf and have been overly impressed with the quality of hte products and the reality of the experience. 
The items have all held up great and I can now play golf 365 days a year and my game improvement has been impressive.  I have experienced a 4-6 shot reduction on average as I now shoot many rounds in the low 70s compared to the high or mid 70s in the past. 
This opportunity to practice daily and dial in my distances has helped me become a much better iron player and manage my driver on most days!  When I get inside of 110 yards I am much better and can match many of the tour average from this distance! 
I attribute this improvement to the many hours or approach shots I have practiced at some of the best courses in the world.
Did you know?
With the SkyTrak you can pair it with the TGC software and have access to courses like Pebbly Beach, Augusta, St. Andrews, Bethpage Black, and Whistling Straits just to name a few.  
Some of my favorite features include the auto rewind as I can stand on the 17th tee at TPC Sawgrass and practice that fun island green shot or on the 18th tee at Pebble with the water looming left and practice my driver.
Frequently Asked Question: How Realistic is the SkyTrak?
This is the number one question that I get from people.  I will let the results speak for themselves (see chart below).  At the end of the day, we want to know that your golf simulator experience is similar to real golf as far as results are concerned.  Check out these results below:
So, I did a little comparison of golf scores to measure up the realistic nature of the SkyTrak.  What better way than to actually compare scores shot over the past 15 rounds, both outside and with my SkyTrak Golf Simulator setup.
| | | | | |
| --- | --- | --- | --- | --- |
| Golf Simulator Score | Relative to Par | 15 Total Rounds | Real Golf Score | Relative to Par |
| 72 | 1 | Round #1 | 76 | 4 |
| 75 | 0 | Round #2 | 78 | 6 |
| 72 | 3 | Round #3 | 74 | 3 |
| 81 | 9 | Round #4 | 71 | 0 |
| 75 | 3 | Round #5 | 70 | -1 |
| 73 | 3 | Round #6 | 71 | 0 |
| 75 | 3 | Round #7 | 72 | 0 |
| 71 | -1 | Round #8 | 73 | 1 |
| 71 | -1 | Round #9 | 72 | 1 |
| 72 | 1 | Round #10 | 74 | 3 |
| 73 | 3 | Round #11 | 74 | 3 |
| 72 | 1 | Round #12 | 74 | 4 |
| 72 | 1 | Round #13 | 72 | 1 |
| 72 | 1 | Round #14 | 73 | 3 |
| 76 | 4 | Round #15 | 73 | 2 |
| | | | | |
| 1102 | 31 | | 1097 | 30 |
| 73.47 | 2.07 | | 73.13 | 2 |
Real Golf vs Simulator Golf
Accuracy of Golf Simulator vs Reality – Data Breakdown
Total Strokes (15 Total Rounds) = 1102 in Simulator Golf and 1097 in Real Golf
Total Strokes Over Par (15 Total Rounds)  = 31 in Simulator Golf and 30 in Real Golf
Average Score = 73.47 in Simulator Golf and 73.13 in Real Golf
Average Strokes Over Par = 2.07 in Simulator Golf and 2.0
Final Thoughts
Make sure you check out Rain or Shine Golf.  If you are on the fence about purchasing a Golf Simulator I would highly recommend the purchase of a package and treat yourself to be able to play the game you love as frequently as you wish. 
The ability to play an 18 hole round in about 40-45 minutes is a true blessing and one that I take advantage of to ensure I have a way to decompress from the stresses of work, life and being a father.  This release has been wonderful and the investment has definitely been worth it. 
The time spent with family and friends in the cold winters in the US have been truly special!
Take Action – What You Can Do Today to Get Better
What does this mean for you?  I believe in the following recipe to get better:
1 – Improve your motion in the golf swing by identifying a golf instructor.  Here are some options:
Here is a list of golf instructors that we have reviewed:
2 – Train to swing faster and improve your swing speed.  Here are some options:
Looking to gain more Speed and Distance in your swing. Two Options:
3 – Understand course strategy and work to break through your next barrier.  Here is a series on breaking through:
We have provided guides on how to break 100, 90, 80 and 70. Check out more below, if interested.
4 – Practice Frequently
Did you know that I build a golf simulator in my garage and have played over 500 rounds of golf on my SkyTrak system?  It has been a game changer and one worth checking out. Here are some of my other posts on golf simulators frequently asked questions: