Four hours to play a round of golf can be a long time.
Sometimes competitive rounds can take even longer.
Many times a round of golf can cover at least one meal of the day and it is important for golfers to keep energy levels at certain points to ensure maximum potential.
While some people may claim that golf is not a sport, anyone that has played it knows the physical and mental challenge that a round of golf brings.
The proper nutrition can keep you performing at your peak both physically and mentally during the round. 
Golf is a wonderful game that can be enjoyed by people of all ages and ability levels.  You are out on the course, most likely surrounded by beautiful surroundings.
Here at golfjourney365, we love to play golf as often as possible.  We always make sure we have some sort of snack packed away.  There are some great options that we discuss below.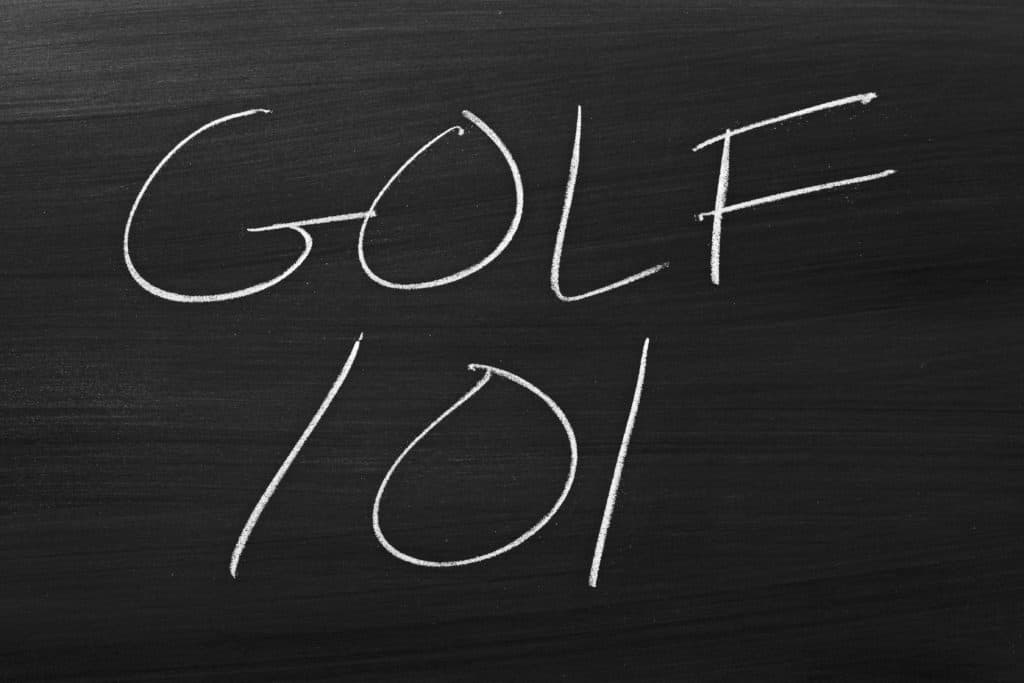 What Golfers Eat During A Round?
There are some excellent options to ensure your energy levels stay level and hungry pains do not set in.  These include:
Trail Mix
Fruit
Beef Jerky
Protein Shake
Granola Bars
Protein Bars
Mixed Nuts
Sandwich 
Option 1: Trail Mix
This is an easy, go to snack that can be packed away in the golf bag for any occasion.  It typically is high in calories, which can be good on those strenuous days on the course.  
It is also easy to eat between shots and doesn't toot leave a mess on your hands.  There are also many different combinations of trail mix.  Initially created for the outdoors person hiking on the trail, it fits perfectly into the golfers routine who wants to ensure this energy level stay high.
Option 2: Fruit
On a hot, sweaty day in the course, some fresh fruit can go a long way in not only providing some nutrition, but also helping is stay hydrated.  It can be a refreshing snack that is healthy for you.
While it may not be as easy to pack, the fresh fruit can often hit the spot.  We often see Tiger Woods utilizing fruit options during a round of golf.
The fruit is one of our go to snack items on the golf course as believe that staying health is important.
An apple or a banana is easy to pack and has many great benefits.  
Option 3: Beef Jerky
If you are looking for something that gives you plenty of protein, lasts a long time and provides some energy then Beef Jerky might be your go to snack.
Maybe the simplest snack to pack, it can last in your bag for a while and often comes in a sealable bag.  There are also many different flavors that can be your go to.  It is easy to share with your playing partners and always taste great.
Option 4: Protein Shake
Whisk you may not be able to make a smoothie on the course, carrying around some protein powder that you mix with water and ice can provide a feeling snack that keeps protein in your body.
Bryson Dechmabeau is known for drinking a handful of shakes per day to keep his muscle mass and weight up to be able to hit the ball very far
Seeking more distance, check out these tow great options.
Overall, the protein powder is easy to pack and easy to keep in your bag.  There are different tasting powders, so make sure you sample in advance.
A shaker cup might be idea where you can combine the powder and some water.
Option 5: Granola Bars
One of my all time favorites, I love the Clif jr bars as they taste great and provide some instant energy.  Granola bars are similar to trail mix, but come in a bar that is easy to store, carry and eat between shots.
This is one of my go to snacks as I always have them around the house and it's easy to grab 2-3 for the round of golf. Granola bars have many advantages and taste great!
Option 6: Protein Bars
There are some high quality protein bars that not only pack in a ton of protein, but many calories.  These are great if you are watching your carbs, but need a high amount of and don't mind the calories. 
Many protein bars actually taste pretty good and provide another quality option. If you involved in strength training program protein bars often become a staple of the diet between meals.
Why not bring them onto the golf course!
Option 7: Mixed Nuts
An easy to pack and snack on if you enjoy eating throughout the round.  There are many varieties of different nuts that would give you a quick calorie hit if that's what you need.  We enjoy this approach and the salt combination is enjoyable.
You can typically buy in smaller snack size options or go with the bigger container that you can store in your golf bag.
Option 8: Sandwich
A peanut butter and jelly sandwich is an all time favorite here.  The quick energy hit and easy to make and pack make this option excellent.
Other snack shops provide turkey sandwiches are a healthy option and enough calories to help you remain stable throughout the round.  There is nothing like a fresh turkey sandwich made at the turn.
The right items above are all quality options. 
Something questions to consider when deciding on why you will be eating?
How much time do you have to prepare 
What are you looking for? Protein, carbs, fat?
Test our different options and see what makes you feel best.
What are your current diet goals?
What has helped you maintain stability through the round in the last?
Are you looking for simple items?  Then beef jerky, trail mix and mixed bits might be best for you.
Make sure you prepare to perform at your peak!
Here are some golf nutrition tips:
How Often Should A Golfer Eat?
If you are someone that eats frequently throughout the day you are someone that will want to pack several smaller snacks and maybe eat something every three or four holes.
Others only eat once or twice a day and might prefer the turkey sandwich route.  I often play at 6:00am in the morning and will grab a granola bar for my breakfast at some point during the round. 
If I am playing later in the day I like to grab an apple and a granola bar.  I find the granola really simple to eat and grab on the go.
Keep in mind that you know your body best and you want to monitor how you feel throughout the round.  Many like to try to be as stable and consistent throughout the round.
What Not To Eat During A Round of Golf?
Many people will turn to hot dogs, chips and alcohol during the round.  This is ok if you are out for fun and maybe playing in a social outing.  However, if you are looking for maximum performance your diet and nutrition during the round might be vital to your success.
Other foods to avoid include hamburgers, caffeine based drinks such as coffee or other things that could enhance the jittery or nervous feelings.  Golf is hard enough without something bringing in extra jitters.
Stay Hydrated – Drink water
Make sure you stay hydrated especially during those hot and humid days.  The last thing you need is to crash in the back nine from not taking care of yourself.  Stay consistent with your approach and drink water and eat snacks throughout the round.
Are you looking to play better golf?  We have a wealth of information to help you play better golf. 
The biggest advancement in my game came from building my own golf simulator in my garage and following online instructors where I was able to learn the nuances of the game.
One last key component came in my speed training with SuperSpeed golf.  It was a game changer that helped me add 10-15 yard in distance.
I stay committed to continuing to try to increase my swing speed.
Take Action – What You Can Do Today to Get Better
What does this mean for you?  I believe in the following recipe to get better:
1 – Improve your motion in the golf swing by identifying a golf instructor.  Here are some options:
Here is a list of golf instructors that we have reviewed:
2 – Train to swing faster and improve your swing speed.  Here are some options:
Looking to gain more Speed and Distance in your swing. Two Options:
3 – Understand course strategy and work to break through your next barrier.  Here is a series on breaking through:
We have provided guides on how to break 100, 90, 80 and 70. Check out more below, if interested.
4 – Practice Frequently
Did you know that I build a golf simulator in my garage and have played over 500 rounds of golf on my SkyTrak system?  It has been a game changer and one worth checking out. Here are some of my other posts on golf simulators frequently asked questions: