The 60 degree wedge.  With enough practice, the golfer can hit just about every shot that they need to.  It can be used from tight lies, thick lies in the rough and out of greenside bunkers.  The versatility of the 60 degree wedge will set up the golfer for success on today's golf courses.
Picking the right club to chip with is essential to reaching your full potential in the game.
Improving the short game is the fastest way to lower your scores.  
While many people will spend hours at the driving range hitting driver after driver, if you really want to get good at golf fast, head to the practice green!
Spend hours chipping and practicing putts inside of 10 feet.  Your score will drop quickly!
Having the right equipment and using the right clubs around the green will play a role in your success.
What Degree Wedge Is Best For Chipping?
Update: I now use my 54 and 60 degree wedge most frequently. If I had to pick one I would go with my 60 as I can change the loft by changing certain variables!
The golf courses of today typically have fast, firm greens that are significantly undulated.  Maintenance and the care for golf courses keeps pushing the limits with speed greens and newer course designs have plenty of bunkering and different levels of greens that are built.
This leads us to the recommendation as the 60 degree wedge or lob wedge as the best option if you only had the option to pick one club.
Advantages of the 60 Degree Wedge
Versatility
Plenty of Loft
Great on Difficult Course Conditions
Resource: How to use a 60 degree wedge (Key Tips)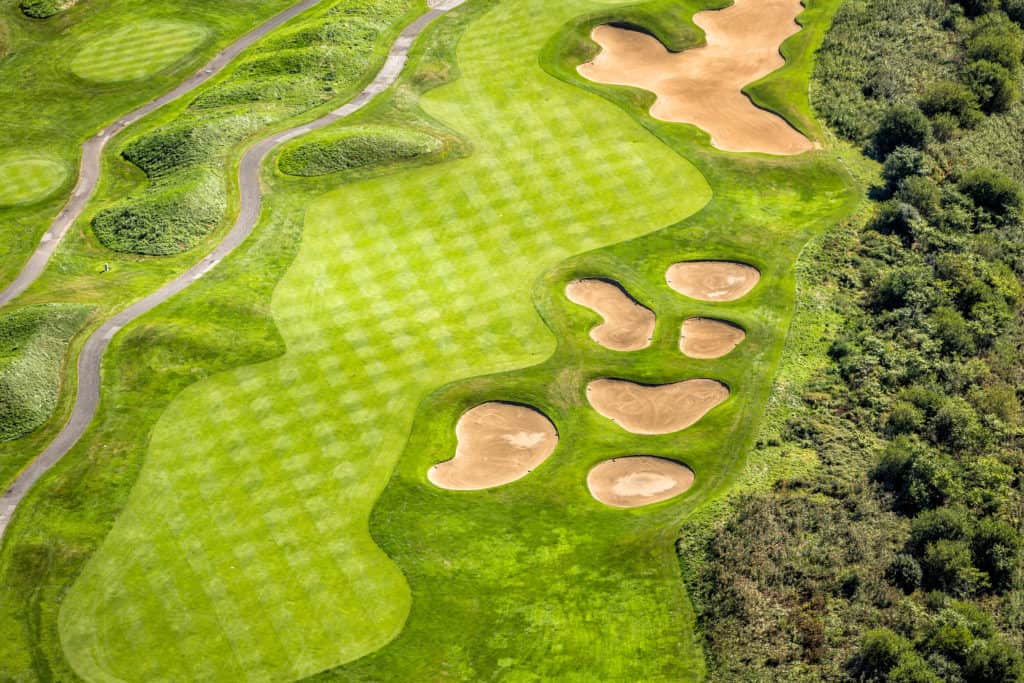 Versatility
I prefer the 60 degree wedge because of the versatility that it provides.  Regardless of the length of the chip shot, you can use a 60 degree wedge with success.  The ability to move the ball around in your stance to produce a lower or higher shot, allows the golfer to produce the shot that is needed.  If you need a lower shot, play it off the back foot.  If you need a higher shot, play it off the front foot.  Phil Mickelson has become the master of the lob wedge and has hit many great shots over the years with this simple approach.
When your time is limited for practice, having one "go-to" club that you will use in your rounds, leaves you with more time to practice this one specific club and hit the different shots that will be required of you when you head to the course.
Also, regardless of the lie you can use the 60 degree wedge.  If you find yourself in the fairway, long rough or a greenside bunker, the 60 degree wedge can help you produce a quality shot.  The golfer overall is able to build the comfort needed and most importantly the confidence in their "go-to" club.
Resource: When to use a 60 degree wedge
Plenty of Loft
Many of us love to play aggressively and go after pins.  When we do this too often, we can short side ourselves and leave our ball in a bad, difficult situation.  The 60 degree wedge has enough loft to allow you to hit the ball inside of 10 feet and give yourself a chance for par.  If you tried this shot with a 48 degree wedge, you will struggle to even hit it inside of 20 feet.
This extra loft is great out of the bunkers and on really fast and firm greens.  The loft is essential in today's game and the 60 degree wedge should become one of your favorite clubs in your bag!
Great on Difficult Course Conditions
Golf 70 years ago was played on slower and softer greens.  This required the golfer to play more bump and runs with a 9 iron or 48 degree wedge.  However, in today's game the course conditions continue to have firmer and faster greens than ever.  If you try making a 48 degree club your "go-to" club you will have difficulty.  
Also, many modern, newer courses are built with large green complexes, protected by bunkers all over.  If you miss the green, you have left yourself with a shot that is more than likely going to require some loft.  The 60 degree wedge once again is the best option from many of these locations.
The game of today requires the player to hit lofted chip shots. The bump and run is still an essential shot at times, but one cannot play golf at high level without producing lofted chip shots around the greens.
Should I Always Use A 60 Degree Wedge?
Our recommendation is to use the 60 degree wedge with every chip or pitch shot except for the obvious opportunity to hit a bump or run with a 7, 8 or 9 iron.  This allows the golfer to gain a high level of comfort with the 60 degree wedge and learn how to adjust the loft to hit the shot they need at that time. 
There are 27 combinations of shots a player can develop with the 60 degree wedge that will produce different length shots and a variety of lofts.  The golfer can play each of the following shots from the front of the stance, the middle of the stance and the back of the stance.  The golfer can play the following shot from each ball placement position:
Slow pace and short length swing
Slow  pace and medium length swing
Slow pace and long length swing swing
Medium pace and short length swing
Medium pace and medium length swing
Medium pace and long length swing swing
Fast pace and short length swing
Fast pace and medium length swing
Fast pace and long length swing swing
Take these 9 options from the 3 different ball positions and you have 27 options with just one club.
Resource: Is it better to practice or play?
Next Steps: Head to the Practice Green
Go ahead and head to the practice green with your 60 degree wedge.  Use 3-6 golf balls and practice the 27 shots above and create some feel for what produces the best results for you!  Take time, preferable about an hour or two per week and you will see your scores start to reduce.
The best thing about practicing short game is that the golfer doesn't need to be physically big, strong or fast to become a great short game player.  Instead a golfer with some time and dedication, the right equipment and a system can become a highly proficient short game golfer!
As the short game improves, you will be more comfortable managing your game and leaving yourself in better positions to make a par if you miss a green.  You will take great pride in saving par and frustrating your playing partners!  
If you only hit 6 greens in regulation, but can save par 50% of the time on the other 12 holes, you will shoot in the upper 70s!  The formula to reach the 70s is not overly complicated.  Keep the ball in play, hit 6 greens in regulation and have a quality short game!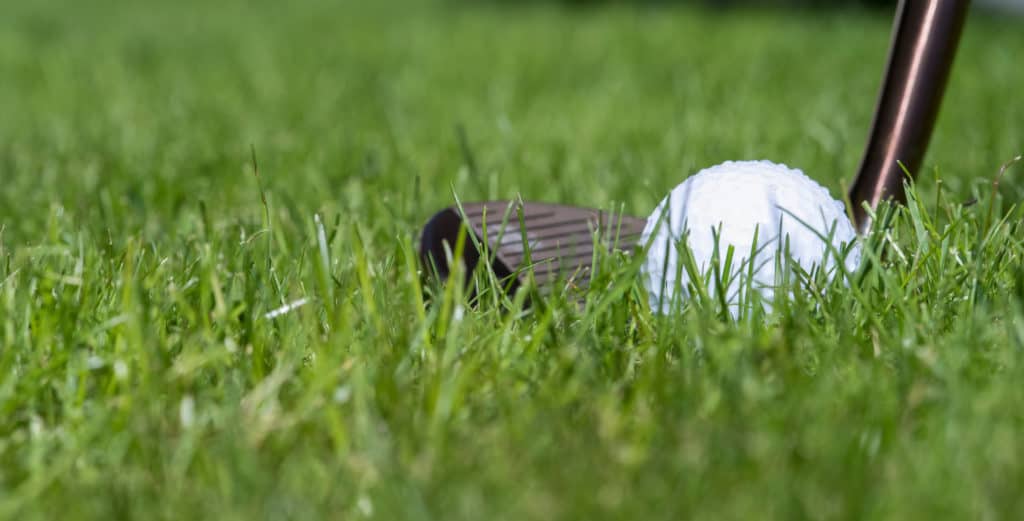 To 2 Recommended Short Game Drills
Up and Downs
One of the secrets to breaking 80 in golf is to be able to get up and down from around the green in 2 shots or less 50% of the time.  This is assuming you are in the 10-20 yard range from the role.  The current leader on tour does this at an 80% success rate.  
The great part about chipping and putting is it doesn't take high end club head speed or expensive equipment or lessons, but rather a simple technique and lots of practice.  The game here is to take one ball and pick a spot from off the green.  Go ahead and hit the chip shot and then see if you can make the putt.  
Pick 10 different spots around the green and track how many times out of 10 you were able to get up and down in 2 shots or less.  You can also play a competition against another person at the green and see who can get up and down the most times out of 10 or play some match play.  Once again the little competition will help prepare you for the actual course and the pressure that you may face.
Lag Challenge
Mark off a spot 40 feet from the hole.  Then draw putt tees around the backside of the hole and create a 3 foot radius. Take 10 balls and see how many out of the 10 you can get to within 3 feet from 40 feet.  
Once again, if you can do this at an 80-90% success rate you will help make your golf round more stress free.  The goal here is to prevent the 3 putt on the greens that you do hit in regulation!
Take Action – What You Can Do Today to Get Better
What does this mean for you?  I believe in the following recipe to get better:
1 – Improve your motion in the golf swing by identifying a golf instructor.  Here are some options:
Here is a list of golf instructors that we have reviewed:
2 – Train to swing faster and improve your swing speed.  Here are some options:
Looking to gain more Speed and Distance in your swing. Two Options:
3 – Understand course strategy and work to break through your next barrier.  Here is a series on breaking through:
We have provided guides on how to break 100, 90, 80 and 70. Check out more below, if interested.
4 – Practice Frequently
Did you know that I build a golf simulator in my garage and have played over 500 rounds of golf on my SkyTrak system?  It has been a game changer and one worth checking out. Here are some of my other posts on golf simulators frequently asked questions: