We now live in an era where there are so many different golf ball options. 
You can have a ball that is really soft or a ball that is really hard.
You can have a high spinning ball or a low spinning ball.
Or you can play premium price and play the same golf balls that the pros play and have a combination the perfect flying golf ball with the right amount of spin and the compression that has it more in the middle of these different extremes.
For years, I loved played a soft golf ball.
There was something about hitting the ball and feeling that soft feel, especially with irons.  The soft, high flying golf ball felt great and produce some pretty good results.
I also loved the soft feeling golf ball around the greens as I could feel the lob wedge hit the shot and feel that the ball was going to come off the club face softly and land softly.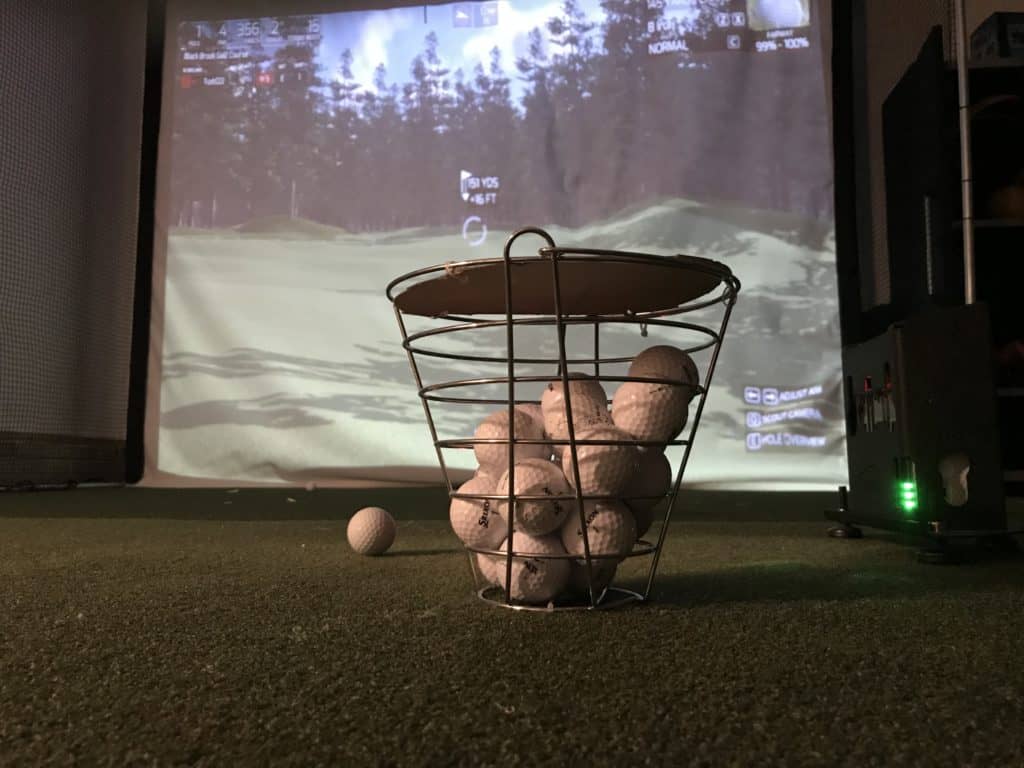 What are the softest golf balls?
The Callaway Supersoft golf ball is the the softest golf ball around.  The compression rating of 38 provides a soft feel that many golfers enjoy, especially with the irons and chipping around the green.
You can play some great golf and shoot low rounds with a soft ball. The awesome feel will leave your confident and ready for your next shot. Also, the soft feel around the greens and with the putter are difficult to beat!
Other Golf Balls that are soft?
The Srixon Soft Feel golf ball also has a very soft feel in the golf swing.
I played both of these golf balls for a period of time for about 2-3 years.  I played some of my best golf and truly loved the soft feel that was provided. 
My only draw back became is that I could hit a higher compression ball further and that extra distance was helpful.  However, for some golfers with slower swing speeds, the lower compression golf balls can provide more distance.
I still utilized both of these golf ball in my golf simulator when I am hitting my driver. The soft feel is incredible and the ball lasts a long time!
Some topics we will explore below:
Who Should Use the Soft Golf Balls
What Causes a Golf Ball to Feel Soft
How to Measure What Golf Ball is Best
Plus: A BONUS DRILL!
Who Should Use the Soft Golf Balls?
If your swing speed is between 75 and 90 miles per hour with the driver, you should consider the lower compression, soft golf ball. This golf ball is great for juniors, ladies and senior golfer.
The main reason being you will be able to compress the ball better and it might actually fly further.  Also, with the lower swing speeds, the golf ball is designed to fly higher and will help you hold more greens. 
As your swing speed slows down over the years, it is important to have enough loft on shots that you might be hitting from 150 yards and out.  The reality is that you might be hitting long irons or hybrids into greens and this extra ball flight height will help the ball land softer.
The golf ball might also be great for the junior golfer who is seeking the soft feel and still has a slower golf speed.  The little bit of extra distance and height on the ball will help the golfer score lower.
What Causes A Golf Ball to Feel Soft?
Typically this is based on compression.  There are other factors that influence the feel of the ball, but for the most part the lower the compression the softer the feel.
It all started with the Precept Lady, this ball was a low compression ball that felt great.  The problem became that many male golfers didn't want to play a ball called the "Lady", which led to the creation of the Precept Laddie and then other manufacturers figuring out that there was a market for this type of golf ball.
I remember first using the "Lady" golf ball 20 years ago and loving the feel of the golf ball.  That extra compression felt great and it seemed to fly forever.  From that day on I have been a fan of the low compression golf ball.
I play a lot of golf in soft conditions.  I don't necessarily need a ball that wil spin a lot to be able to stop it on the greens.  It is often cold when I play as well. 
The combination of the cold weather and soft greens made the lower compression ball a great alternative to the highly priced Pro V1s that are also amazing to play!
Compression Golf Balls typically fall into three categories:
Low Compression
Medium Compression
High Compression
If you are someone that can produce high swing speeds, the higher compression ball will fly further for you.  As my swing speed has increased from the range of 98-100 miles per hour up to 106-108 miles per hour I have transitioned to the Titleist Pro V1 as I have found it to be the best all around golf ball on the market and the one I seem to control the best!
If you are looking for an even harder golf ball for high swing speeds. The ProV1x is a ver firm golf ball. I prefer the regular ProV1
Check out the BONUS DRILL below to increase your swing speed!
How to Measure What Golf Ball is Best?
In today's golf world, there are now affordable golf launch monitors that every golfer can have as a part of their golf setup to ensure they are using the best equipment and keeping their swings on track.
With anything in golf, we recommend testing it out for yourself.  We know that every golf swing is slightly different and that golfers have different expectations and budgets. 
As a result, we highly recommending testing products out for your game and your swing.  This is now affordable and can be done!  We live in an amazon time!
There are three excellent options in today's market that allow you to measure your swing at the driving range, in a net, or in a home golf simulator.  These versatile options below give you instant feedback and the information you need to experiment and see what works best for your!
I would recommend one of the three launch monitors listed below:
I personally use the SkyTrak Launch Monitor and am able to use it in my golf simulator setup in my garage and take to the driving range or course. 
The real time data on ball speed, spin rates and spin axis gives me the feedback I know to test out different clubs and setups on my drivers or what clubs I am hitting the best.
The affordability of these products is rather impressive and if you are serious about improving your game, you have to check these out!
BONUS DRILL: Increase your swing speed through overspeed training
Regardless if you are new to the game or have been playing for 30 plus year, the need for speed is real!  The analytics are quite clear!
Some basic logic will tell us that if we hit a driver 300 yards and have a 100 yard shot instead of a 150 yard shot, we will hit our approach shot closer to the pin.  The next logic is that the we have a higher percentage chance to make a putt from 15 feet over a 30 footer.  The main takeaway: hit the ball further!  
And we have a great training system to help you gain more speed and distance!
Check out SuperSpeed Overspeed Training Protocols
Train every other day for 10-15 minutes.
See a 4-6% increase in swing speed as early as the first training protocol.
The number one thing that has helped me gain significant distance is the SuperSpeed Training System.  This overspeed based system where you train every other day for about 10-15 minutes with different swing sticks can help you increase your swing speed by 5-8% which can be 20-30 yards. 
Who wouldn't want an extra 20-30 yards.  Plus it helps improve your mechanics.
SuperSpeed Golf – Use Discount Code Golfjourney365 for some savings!
The analytics are pretty clear on the importance of speed in the game of golf.  Would you rather hit your approach shot from 130 yards of 160 yards? 
The answer is pretty simple!  We know that over the course of time, we will hit shots from 130 yards much closer than from 160 yards, whether we are an average amateur golfer, a scratch golfer, or a PGA Tour member!  
The key is having shorter approach shots, so we can hit the ball closer to the hole and then make more putts!  Speed is king in the game of golf!  Make sure you check out SuperSpeed Golf!
My Secret To Golf Improvement
Let's face it, in order to get really good at golf, we must practice frequently.  About three years ago, I made the leap and invested in a golf simulator build for my garage. 
I went with a SkyTrak Launch Monitor and the TGC software and can now play over 100,000 courses including Augusta, Pebble Beach, Bethpage Black, Whistling Straits. St. Andrews and many other of the top 100 courses in the world.
This golf simulator setup, which is more affordable that you might imagine, has been a game changer.  I can now play golf everyday of the year regardless of rain, snow, cold weather or time of day.  I can practice or play rounds of golf.  I can stand in the 11th fairway at Augusta and with the auto-rewind feature I am able to practice my approach shots from various differences.
It is worth checking out through Rain or Shine Golf as they offer some incredible packages along with financing offers that are difficult to beat.
Some direct links to Rain or Shine Golf for pricing and financing: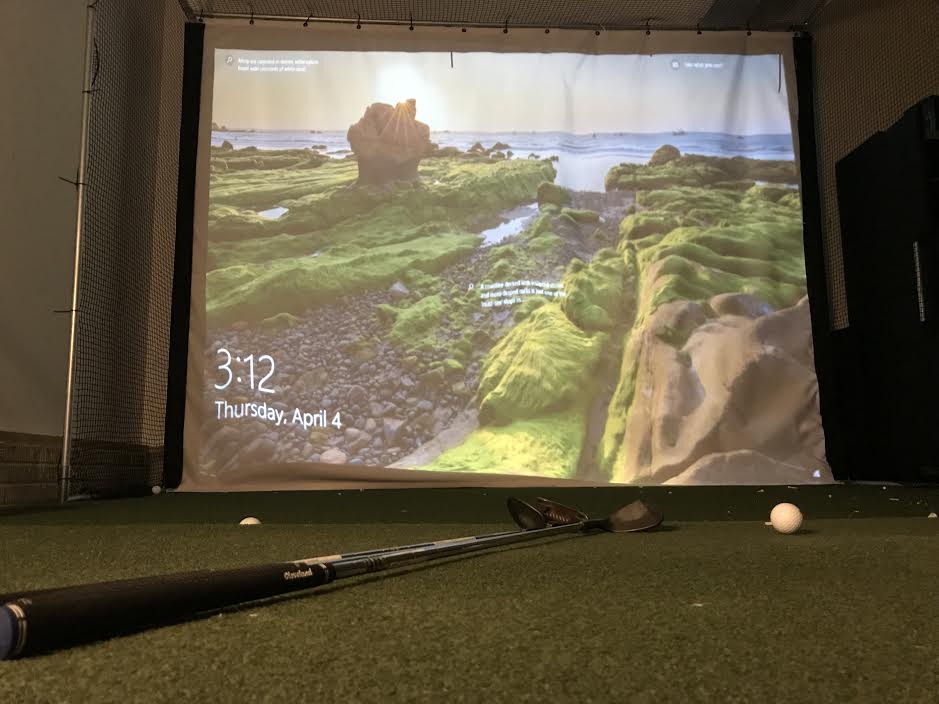 Take Action – What You Can Do Today to Get Better
What does this mean for you?  I believe in the following recipe to get better:
1 – Improve your motion in the golf swing by identifying a golf instructor.  Here are some options:
Here is a list of golf instructors that we have reviewed:
2 – Train to swing faster and improve your swing speed.  Here are some options:
Looking to gain more Speed and Distance in your swing. Two Options:
3 – Understand course strategy and work to break through your next barrier.  Here is a series on breaking through:
We have provided guides on how to break 100, 90, 80 and 70. Check out more below, if interested.
4 – Practice Frequently
Did you know that I build a golf simulator in my garage and have played over 500 rounds of golf on my SkyTrak system?  It has been a game changer and one worth checking out. Here are some of my other posts on golf simulators frequently asked questions: