If you are a golfer looking for a mid priced golf ball that has a soft feel and low compression, I have the perfect ball for you!
The Srixon Soft Feel checks many of the boxes for the golfer with slightly lower than average swing feel that appreciates quality feel and a ball that launches high and far.
The Srixon Soft Feel reminds me a lot of the premium golf balls of the past that felt soft and very controllable around the greens.  If you like to the throw the ball up in the air around the greens and rely on height and soft landing to stop the ball, the Srixon Soft Feel is worth testing out and giving it a shot.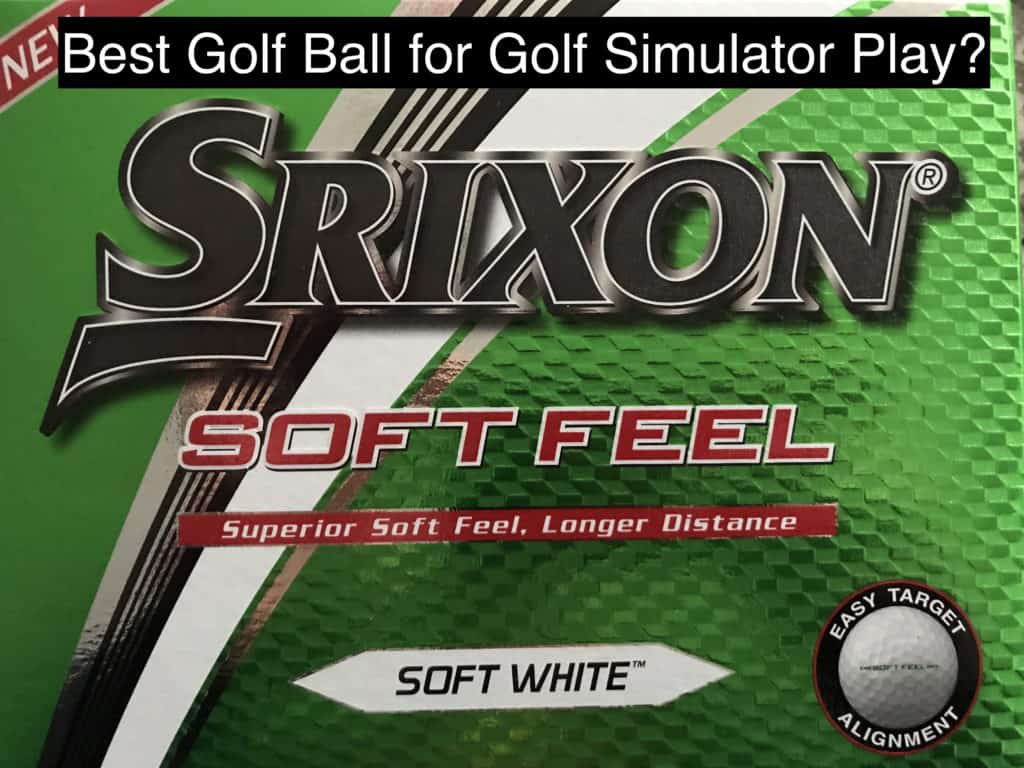 Srixon Soft Feel Review
The Benefits of the Srixon Soft Feel include:
A low compression golf ball
A soft ball ball that feels great on all shots
Durability
Launch
Price
These 5 characteristics make the Srixon Soft Feel a great option, especially for those that have a swing speed below 100 miles per hour, but want the feel of a soft, premium ball for those irons shots and chip shots around the green.
Benefit of Srixon Soft Feel: Low Compression
Low compression golf balls are great for those golfers with below average to slower swing speeds.  The low compression helps the golfer hit the ball further and have a quality feel on many of these shots.  The worst golf balls are often rock hard and difficult to control around the greens.  The Srixon Soft Feel will fly high and far, but also provide the feel around the green that many golfers are seeking.
Benefit of Srixon Soft Feel: Feel
The softness of the golf ball is great for those mid and short iron shots.  It is also is wonderful for the 60 degree shots around the greens.  I have bene highly impressed with the rounds when I used the Srixon Soft Feel with my irons and how far they have carried.

Recently, with the help of SuperSpeed Golf (see below for more details) I have been able to increase my swing speed from 98-101 with the driver to between 106-109 now with the driver. 
I have now changed to the Titleist Pro V1, but for many years I played the Srixon Soft feel because of the feel associated with the golf ball.  I still play the Srixon Soft Feel on my golf simulator because of its durability and soft feel.
Benefit of Srixon Soft Feel: Durability
The ball will last you a long time.  If you are someone that keeps your ball in play you can easily play for several rounds without worrying about losing performance with is s very durable golf ball.  The combination of the durability and the soft feel is great for those seeking a golf ball that will last a while, perform great and is at the right price!
Benefit of Srixon Soft Feel: Launch

If you are someone that struggles to launch the ball high enough, the Srixon Soft Feel gets up in the air quickly.  This comes into play greatly on those long and mid iron shots if you are someone that struggles to hold the greens.  The ability to launch the ball higher will help you hold more greens.  With the driver it can give you more overall distance because of the launch angle you will be creating with this quality golf ball.
Benefit of Srixon Soft Feel: Price
The price of the Srixon Soft Feel makes it an attractive option for those golfers that want a high performing ball at a mid level price.  While not the cheapest golf ball on the market, it is far from the highest and often is 60% cheaper than the most expensive golf balls.  Check the current price below at amazon.
Negative of the Srixon Soft Feel
If you are someone that is swinging 105 miles and above, the Srixon Soft Feel will more than likely launch to high and you could actually lose distance. If your swing speed is at this level, I would highly recommend the Titleist Pro V1 or Pro V1x. To me, this is the best performing golf ball if you are wiling to pay the price and have that higher swing speed that many desire!
Who should use the Srixon Soft Feel?
If you are someone with a swing speed below 100 miles per hour that wants a great feel around the green and the ability to launch your shots higher, then the Srixon Soft Feel is the ball for you.  Here is a quick checklist of those that might benefit from the Srixon Soft Feel.
Those seeking a soft feeling golf ball.
Those that want to launch the ball higher.
Those that would benefit from a low compression.
Those seeking a mid level priced ball.
This golf ball is great for seniors, juniors and ladies.  It is also great for the weekend golfer that wants a quality golf ball without breaking the bank!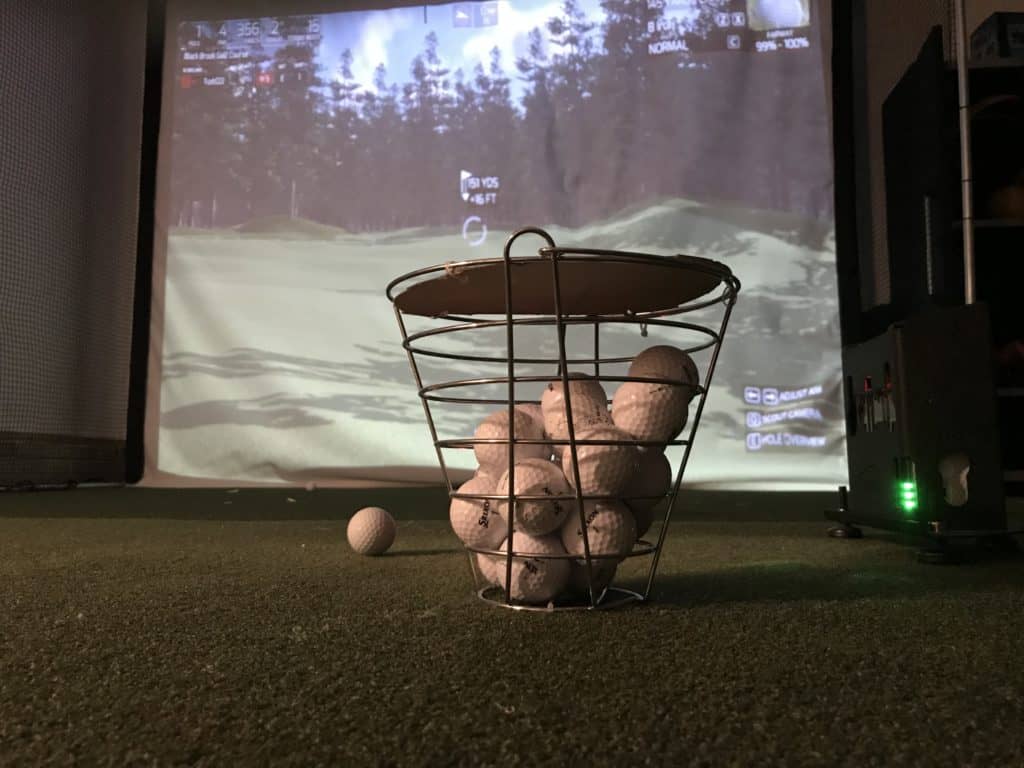 How to test the Srixon Soft Feel?
I would highly recommend that if you are even somewhat serious about the game of golf, you should check out the portable launch monitors on the market today.  These amazing, technological devices are a complete game changer.  Having feedback on the following areas is impressive and can improve your game:
Ball speed
Carry distance
Spin rate
Spin axis
Club path
Launch angle
Not only can it help you improve your swing, but you can test out different golf balls, golf clubs and other golf related items to truly measure what is best for your game.  You can test to see what golf you hit furthers, or most precise or even which one has the least amount of curve or the most amount of spin with your wedges.
Here are my top 3 recommend affordable golf launch monitors:
If you visit any PGA Tour stop you will see the majority of professionals use a launch monitor at some point throughout the week . Many are monitoring their clubface, swing path relationship as well as swing speed.  These are important numbers to monitor to make sure you are keeping your swing within a certain range.
Similar Golf Ball to Srixon Soft Feel?
The Callaway SuperSoft is another low compression ball that has wonderful feel around the greens. These soft feeling golf balls can help you reduce your scores by becoming a better chipper and pitcher of the golf ball. They are also great to putt with on those fast greens! Check out the current pricing on the Callaway SuperSoft Golf Balls below:
More Info on SuperSpeed Golf
I mentioned above that I was able to increase my swing speed by 7-10 miles per hour on average with through training with the SuperSpeed Golf System.  This overspeed training protocol is based on the science surrounding overspeed training. 
The concept is that you will swing and train with lighter clubs and one heavier club to train the body and mind to be able to swing faster.  In order to swing faster, you have to train to swing faster.  This every other day program that only takes a 15 minute training session every other day can add to 5-8% in swing speed, which could mean 20-30 yards in total distance with your driver. 
Are you ready to commit to this routine every other day and take your swing speed to the next level?  Check out the current pricing here at SuperSpeed Golf!
Here is a chart to show some basic improvements that a golfer can experience.
| | | | |
| --- | --- | --- | --- |
| Original Swing Speed | After 4-6 Weeks | New Carry Distance | Total Distance |
| 95 | 102 | 245 | 265 |
| 100 | 108 | 259 | 279 |
| 105 | 113 | 271 | 291 |
| 110 | 118 | 283 | 303 |
*Assuming a 1.5 smash factor with 20 yards of roll for Total Distance.  This includes an 8% increase in swing speed.
You won't be disappointed.  Many of the pros use this can the three training sticks can be seen week in and week out on the PGA Tour!  Join the club and get to work today!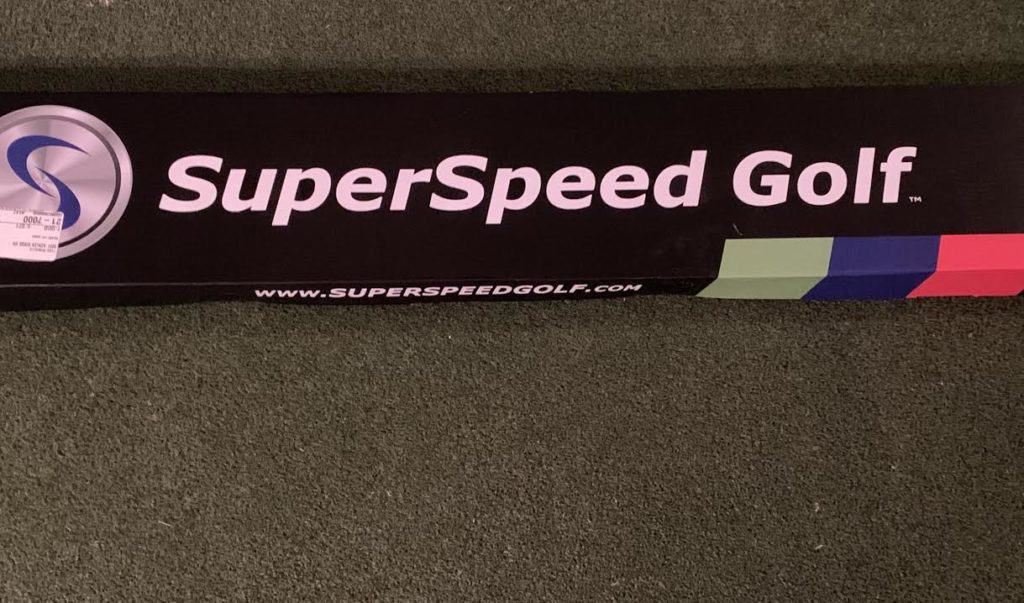 Take Action – What You Can Do Today to Get Better
What does this mean for you?  I believe in the following recipe to get better:
1 – Improve your motion in the golf swing by identifying a golf instructor.  Here are some options:
Here is a list of golf instructors that we have reviewed:
2 – Train to swing faster and improve your swing speed.  Here are some options:
Looking to gain more Speed and Distance in your swing. Two Options:
3 – Understand course strategy and work to break through your next barrier.  Here is a series on breaking through:
We have provided guides on how to break 100, 90, 80 and 70. Check out more below, if interested.
4 – Practice Frequently
Did you know that I build a golf simulator in my garage and have played over 500 rounds of golf on my SkyTrak system?  It has been a game changer and one worth checking out. Here are some of my other posts on golf simulators frequently asked questions: