Many golfers are looking for any way to improve their game.
We all want to play more consistently and will do whatever it takes to get our game to the next level.
Unfortunately, for golfers who live in a region where cold weather is brutal in the winter months, the only option is to practice golf indoors.
In the past decade, there are now more viable and affordable options to help make golf somewhat realistic even in a limited space with the improvement in the technology for golf simulators and golf launch monitors.
How To Practice Golf Indoors
Play simulator golf
Use a launch monitor and hit into a net
Utilize wiffle balls to practice chipping
Practice your putting
Use slow swing and position based drills
Train for speed
Read and study golf mental game strategies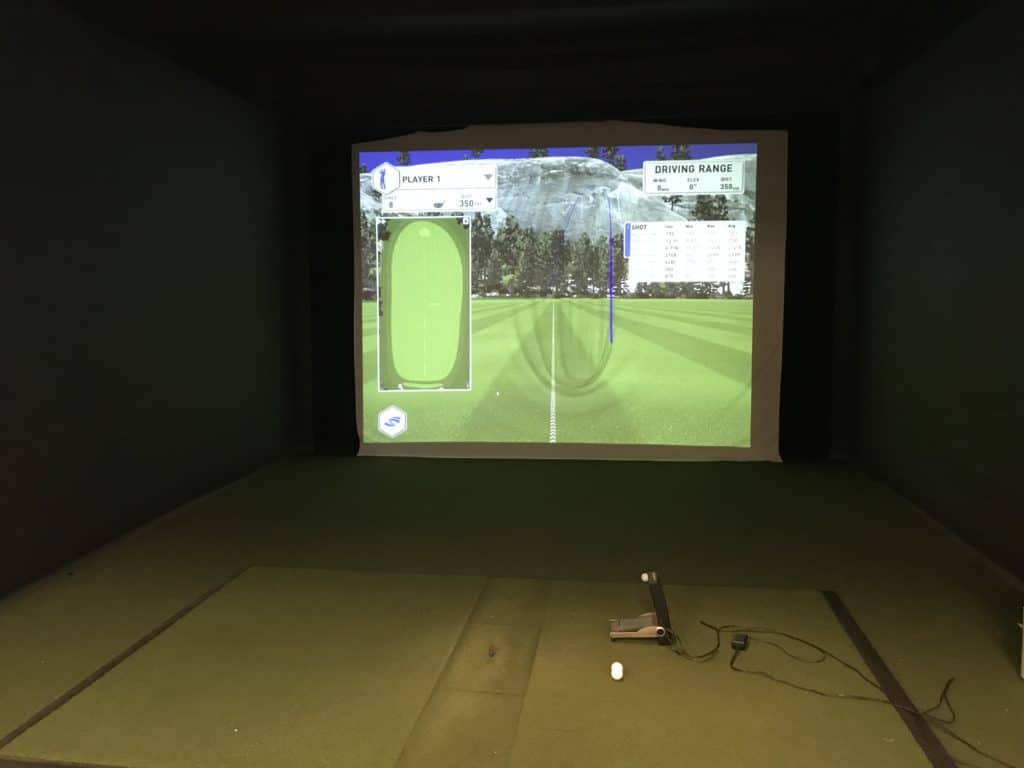 #1: Play Simulator Golf (Best Option!)
This is clearly number one and the best way to improve your game.  Being able to strike a ball, see the ball flight and play an actual course while indoors is the ultimate indoor activity to practice your game.  All facets of your game can improve.  Ultimately, golfers get better from hitting shots and getting repetitions.  When paired with the right instruction, golf is building a foundation to help take their game to the next level!
I have now played over 900 rounds of golf on my Skytrak setup that includes the TGC software, a hitting mat, gaming computer, projector and an enclosure.  A golfer can get a pretty impressive setup for between 7 and 8 thousand dollars.  When you start averaging out the cost per round, you can see that it is more cost effective than maybe first impressions.
Plus, who wouldn't want to play golf on some of the best courses in the world like Augusta, Pebble Beach, St. Andrews, or Whistling Straits just to name a few.  The possibilities are endless and it's the closest thing to real golf that you can get indoors.  
Simulator spaces can be built in basements, extra rooms, garages or even a shed.
I have seen my average score decrease from mid to upper 70s to low to mid 70s.  A 5 shot improvement can be difficult once you reach the 70s as an average score, but I was able to make it happen from improvement in ball striking and learning to manage my stock shot around the course!
I would recommend Rain or Shine Golf to price out the different options:
Helpful Posts Related to Golf Simulators
#2: Use a Launch Monitor and Hitting Net
If you don't want to go all in on the golf simulator space, you can always buy a launch monitor, hitting mat and a hitting net.  With the Skytrak or Mevo+ you can get the following data after every shot:
Carry and Total Distance
Club Head and Ball Speed
Launch Angle
Spin Axis
Club Swing Path
Spin Rate
This set of key data when combined with the shot tracer feature and you are well on your way to building a stock shot that you can count on when it matters most during this next golf season.
A simple setup like this in a garage, basement or extra room could help you improve your ball striking and understanding of your golf swing.
Best Launch Monitor For A Net Setup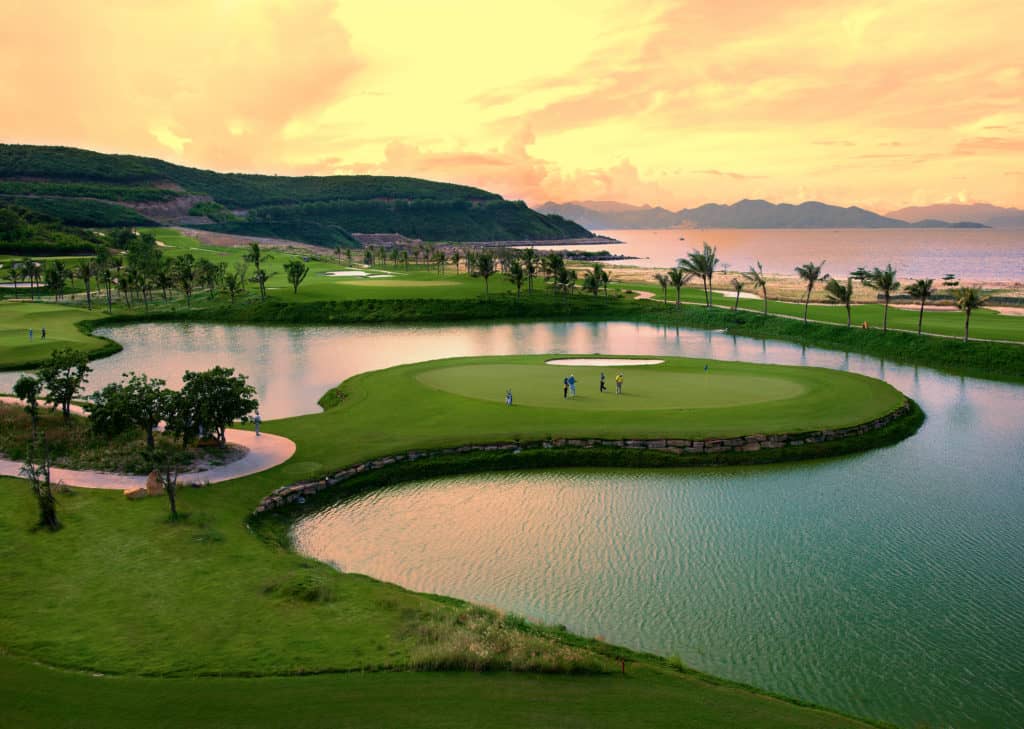 #3: Utilize wiffle balls to practice chipping
One of my favorite winter activities is hitting chip shots in my basement with wiffle balls.  You can practice flop shots, bump and runs, and different flighted chip shots.  
The great thing is you won't break anything in your house and you can experiment with different shots and different clubs and build the feel you need to be successful!
Are wiffle balls good for practice?
#4: Practice your putting
Whether you have the right carpet in your house or you need to buy an affordable putting mat, you can spend hours perfecting your putting.  The key to putting comes down to two key factors:
Being able to hit your intended start line
Controlling your speed on putts 
Putting inside on a variety of mats can help you with these two key factors.  The only thing you can't do is learn how to read greens, but if you can master these two elements above you are on your way to becoming a great putter!  
Did you know that on the GPA Tour the make percentage from 8 feet is just above 50%.  So practicing those 8-10 footers can help you get to the next level in your golf journey!
How to make more short putts (5 Tips)
#5: Use slow swing and position based drills
There are a variety of drills you can do to focus on hitting the right positions in the golf swing.  My recommendation is to get an online assessment of your swing.  There are several options out there that provide free assessments or paid assessments.  
Oftentimes, the golf instructor will give you 1-2 drills to work on.  Using your smartphone, video yourself doing the position based drills in slow motion.  
Bobby Lopez will provide a free swing analysis
Recently, I sent my swing to a trusted professional and was given two drills to work on this winter!  Regardless of your current ability level, everyone can use a 2nd set of eyes on your swing and some recommendations for drills to help your swing be more reliable and efficient!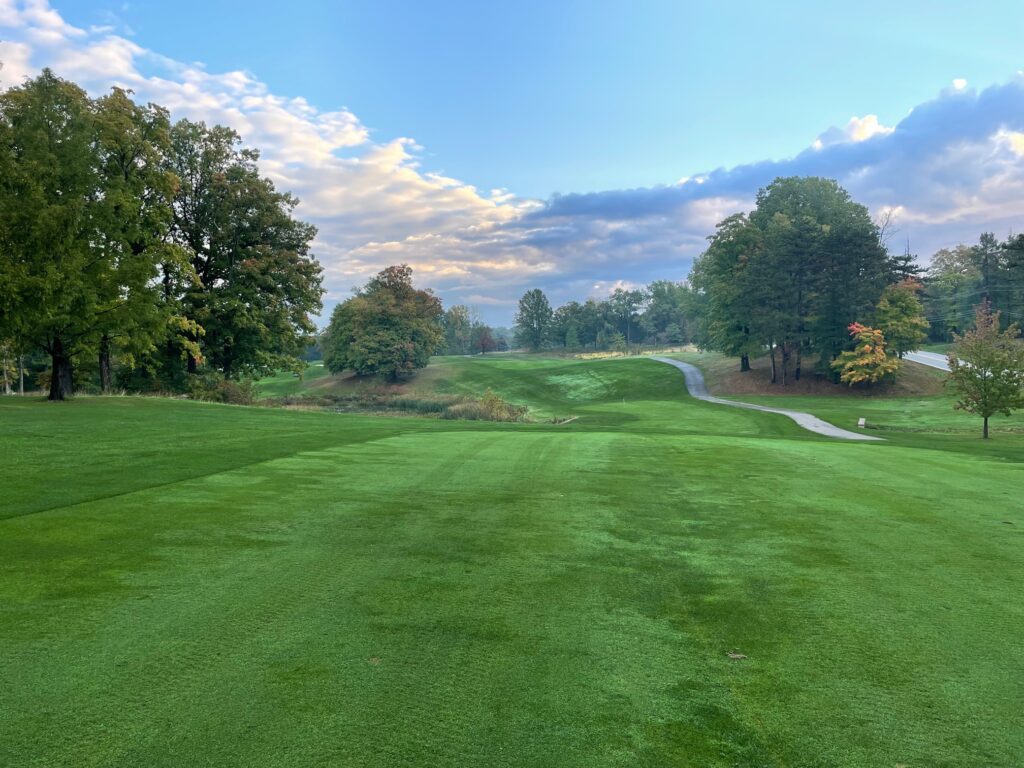 #6: Train for speed
This might take a space like a garage or somewhere in your house with higher ceilings, but training for speed is essential not only short term gains but long term success as a golfer ages and faces the battle of losing distance.
I would highly recommend checking out SuperSpeed Golf to improve your swing speed!
I spent many years wondering how I can increase my swing speed.  Regardless of your current speed levels, there are always new barriers to break!
SuperSpeed Golf – Use Discount Code Golfjourney365 for some savings!
The SuperSpeed Training System is based on three different swing speed sticks all weighing at different weights.  There is a green club that is 10% lighter than the average driver, the blue club which is 5% lighter and the red club which is actually 5% heavier!
Following their prescribed protocols the golfer completes the training every other day.  The total time to complete most of their protocols is between 10-15 minutes.  Most people can find the time to make this happen.  The golfer will also need a swing radar to measure their progress. 
The science behind the SuperSpeed Training System is based on overspeed training.  Overspeed training has been around for several decades now and has been used by olympic athletics in the sport of Track and Field.  
The science behind this overspeed training is based on the premise that your brain will only allow your body to move as fast as it feels it can stop safely!  So, you get to work and swing the clubs as fast as possible, retraining your brain to allow you to swing your driver faster.
For more permanent results, the golfer should continue these training protocols for several months.  The initial 5-8% is great and can become more permanent with the right length of training.  The golfer can expect to continue to break down barriers every several months at a 1-2% increase.
My own experience has been an increase of 7-10 miles per hour on average from between 98-101 all the way up to 106-109.  My goal is to hit the PGA Tour average of 113 mph in the coming months.  I will continue to train every other day and watch in amazement as I am hitting drivers longer now than ever before!
Phil Mickelson (a senior golfer now) has been known to increase his swing speed in the past year or so and is close to 120 miles per hour in his swing speed.  There are potential results for golfers of all ability levels and age!  
Check the current price on SuperSpeed Golf System, here!
| | | | |
| --- | --- | --- | --- |
| Original Swing Speed | After 4-6 Weeks | New Carry Distance | Total Distance |
| 95 | 102 | 245 | 265 |
| 100 | 108 | 259 | 279 |
| 105 | 113 | 271 | 291 |
| 110 | 118 | 283 | 303 |
#7: Read and study golf mental game strategies
While we may not be able to see a sports psychologist in your golf journey, there are some pretty impressive books out there to help take your game to the next level.  We all battle with certain self talk and getting our minds right to perform at our peak levels.  
Why not study some of the best sports psychologists in the world and learn from their swing approaches.
Here is a post on the 3 best mental game resources I would recommend!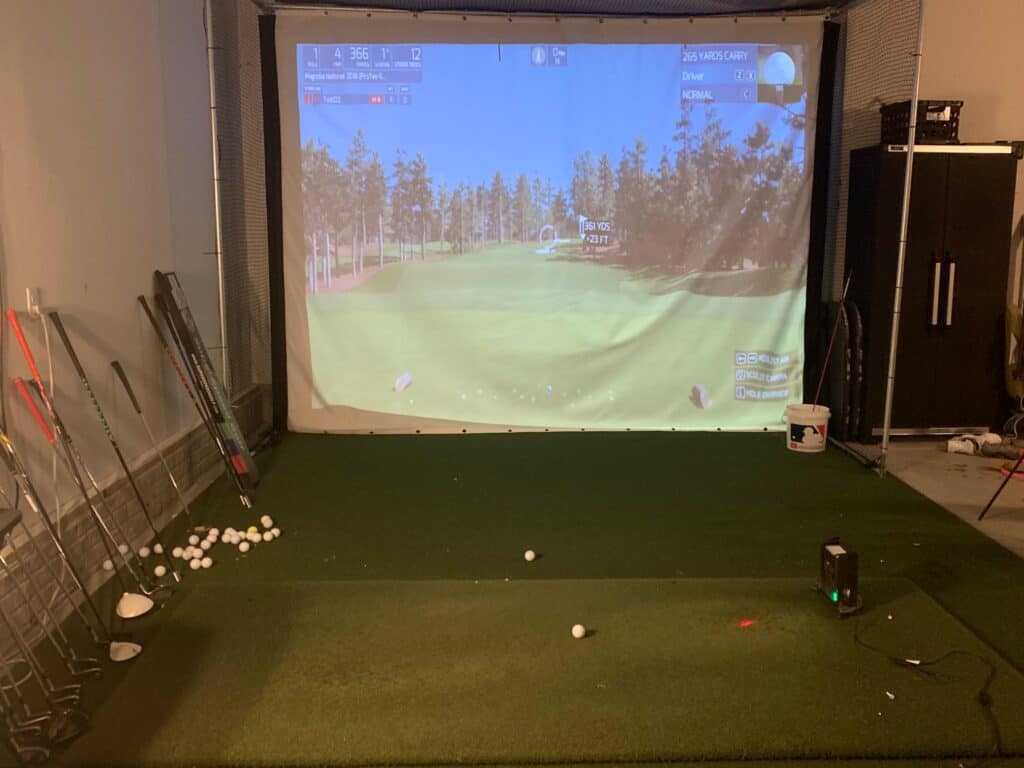 My Secret To Golf Improvement
Let's face it, in order to get really good at golf, we must practice frequently.  About four years ago, I made the leap and invested in a golf simulator build for my garage.  I went with a SkyTrak Launch Monitor and the TGC software and can now play over 100,000 courses including Augusta, Pebble Beach, Bethpage Black, Whistling Straits. St. Andrews and many other of the top 100 courses in the world.
This golf simulator setup, which is more affordable that you might imagine, has been a game changer.  I can now play golf everyday of the year regardless of rain, snow, cold weather or time of day.  I can practice or play rounds of golf.  I can stand in the 11th fairway at Augusta and with the auto-rewind feature I am able to practice my approach shots from various differences.
It is worth checking out through Rain or Shine Golf as they offer some incredible packages along with financing offers that are difficult to beat.
Some direct links to Rain or Shine Golf for pricing and financing:
Take Action – What You Can Do Today to Get Better
What does this mean for you?  I believe in the following recipe to get better:
1 – Improve your motion in the golf swing by identifying a golf instructor.  Here are some options:
Here is a list of golf instructors that we have reviewed:
2 – Train to swing faster and improve your swing speed.  Here are some options:
Looking to gain more Speed and Distance in your swing. Two Options:
3 – Understand course strategy and work to break through your next barrier.  Here is a series on breaking through:
We have provided guides on how to break 100, 90, 80 and 70. Check out more below, if interested.
4 – Practice Frequently
Did you know that I build a golf simulator in my garage and have played over 500 rounds of golf on my SkyTrak system?  It has been a game changer and one worth checking out. Here are some of my other posts on golf simulators frequently asked questions: