Knowing the distance you hit each iron in your bag is vital to your success.
Far too often, golfers will come up short of a green and end up in a bad situation because they don't know the true distance that they hit each club.
Unfortunately, golfers will hit one quality shot with an iron and think that is the distance they hit the club on average.
The key for all golfers, including amateurs, is to be able to fly the ball the distance you need to.  Hitting a 9 iron 145 one time and then only 135 the next time while trying to fly it 145 is a road to disaster.
But, what about amateurs and their 9 iron?
How Far Should You Hit A 9 Iron?
The average amateur will carry their 9 iron around 135 yards with the elite players in the 140s and the weakest players hitting their 9 iron only 100-115 yards.
Quick Recap:
Average Amateur – 135 yards
Elite Amateur – 145 yards
High Handicap Amateur – 100-115 yards
PGA Tour Player – 148 Yards
LPGA Tour Player – 119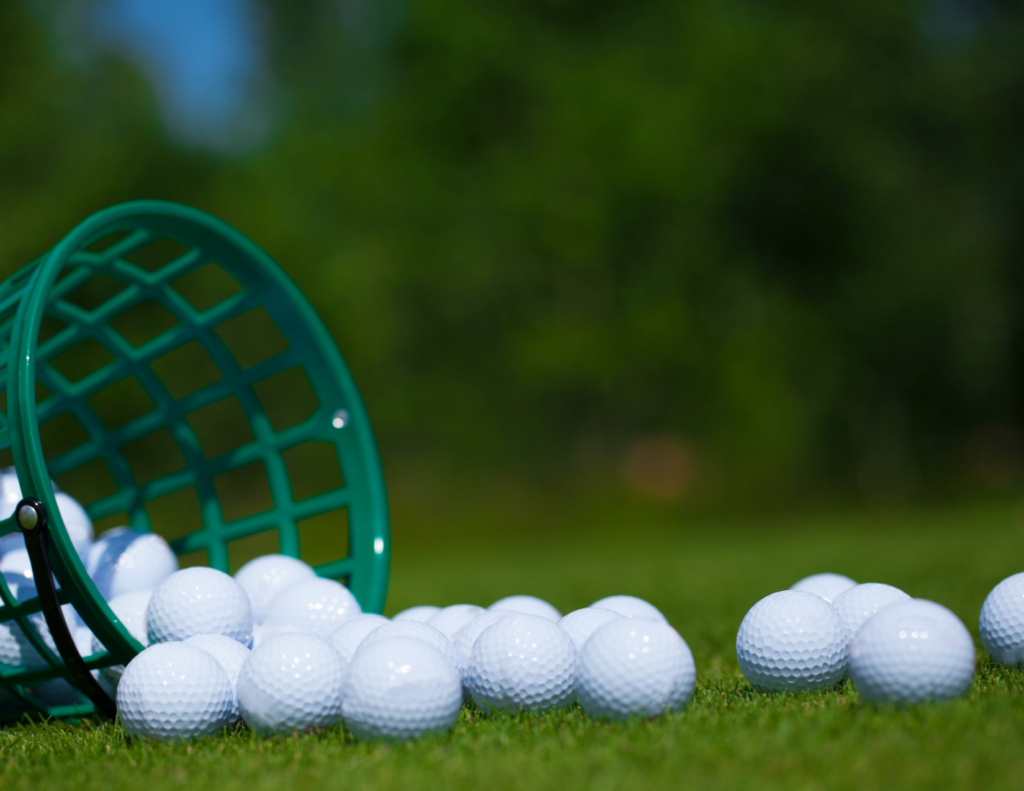 Dialing In Your Distance With Your Short Irons and Wedges
I would recommend learning several swings with the shorter clubs in your bag that control a variety of distances.  These different shots might include:
100% swing
90% Swing
80% Swing
If you build out a distance chart for each of these swing speeds or lengths, the golfer can have a go to chart to determine what swing they need to make to hit the ball the distance they need to.  The sand wedge will differ from the longer clubs as it is a club that demands the golfer to hit it a variety of distances, sometimes as much as a 40 yard range.
Here is a chart I made for all of my wedges and 9 iron:
| | | | |
| --- | --- | --- | --- |
| Club | Carry Distance (100%) | 90% | 80% |
| 9 Iron | 142 | 133 | 121 |
| P Club | 130 | 123 | 115 |
| Pitching Wedge | 118 | 110 | 102 |
| SW Club | 105 | 97 | 91 |
| LW Club | 90 | 82 | 74 |
The good news is that you no longer need to complete this chart creation at a driving range by walking off the distance.  Instead, you can utilize a launch monitor like a Skytrak Launch Monitor to establish the average you carry each club with a variety of swings.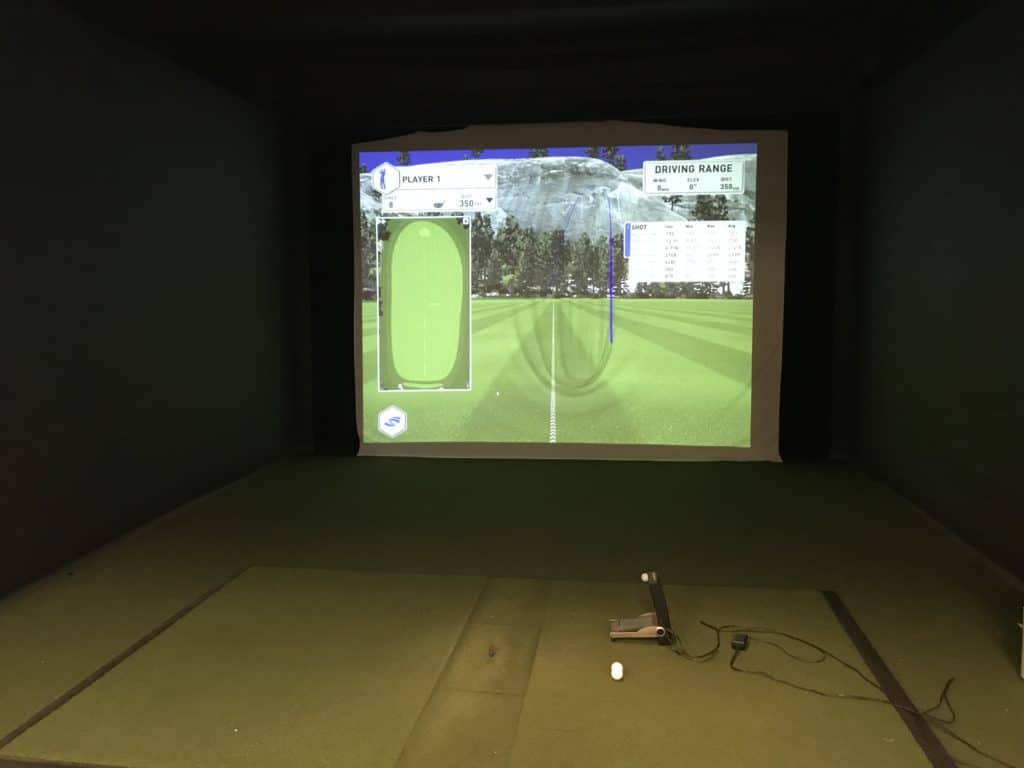 How can you create your own chart?
BEST OPTION: I would highly recommend a launch monitor!
These portable devices can be used at the driving range, golf course or set up in your home net or golf simulator.  These devices are game changers not only on being able to map your bag and know your distances, but they also provide quality feedback after on every shot and provide the following information:
Carry Distance
Spin Rate
Launch Angle
Spin Axis
Total Distance
Ball Speed
This information will help you map your bag, decide on which clubs are best for your game, develop a stock shot and much more.  I love using my SkyTrak 365 days a year in my golf simulator setup.
The process for mapping your bag can looking something like this:
Hit 5 shots with each club in your bag.
Log the carry distance and total distance for each shot.
Eliminate any outlier numbers (poor hits or low spin rates).
Take the average and create a map of your bag.
If you visit any PGA Tour event you will see plenty of golfers utilizing their launch monitors.  While most can't afford a Trackman, there are some very affordable options in the 500-2000 dollar range.  I own the SkyTrak and think the world of it.  
Here are the top 3 options to check out:
How To Hit Your 9 Iron Further?
What if you want more distance?  There are four things you will want to control with every golf swing:
Swing Speed
Ball Speed (Quality of Contact)
Launch Angle
Spin Rate
The single fastest way to improve your carry distance is through gaining extra swing speed and then dialing in the other key numbers.  The ball speed will be impacted by your ability to strike the ball with the center of the clubface.  If you hitting the ball on the toe or heel, you are going to struggle to get a high ball speed. 
Spin rate is another key factor that plays a bigger role than people realize.  Too high of a spin rate will take away carry distance from a golf shot.  Dialing in an optimum spin rate for each club based on your swing speed is important.
So how do you increase your swing speed?
The number one recommendation for a golfer trying to gain additional swing speed is to utilize a system like SuperSpeed Golf and train with overspeed training.
What is the best training option?  SuperSpeed Golf!  
The three speed sticks that come with the purchase of the SuperSpeed System have a club that is 20% lighter, 10% lighter and 5% heavier.  The protocols are simple to follow and take 15-30 minutes per training session and you train every other day.  
Golfers can expect to see a 5-8% increase as early as the first session and the speed will become more permanent after about 30 days of training.  Stick with the training for a continued increase in swing speed, which will come at about a 1-2 miles per hour increase every several months.  The thought process or science behind this approach is known as overspeed training.  
The idea is that you are training both your mind and your body to swing faster than you normally do.  The mind and body start to adapt to this new speed as the mind builds confidence in doing this safely and the body trains to move faster.
The SuperSpeed System will help you experience additional speed through every club in the bag and you will soon find yourself hitting the ball further, hitting the ball closer and making more putts. 
The analytics are pretty clear in golf!  The further you hit your driver, the shorter approach shot you have left.  The shorter approach shot, results in a closer proximity to the pin on average.  With the final outcome being more made putts because you are putting putts closer to the hole.  The make percentage on the PGA tour from 8 feet is significantly better than 15 feet.  The bottom line is that you need shorter putts to make more putts and this starts on the tee by hitting your driver further!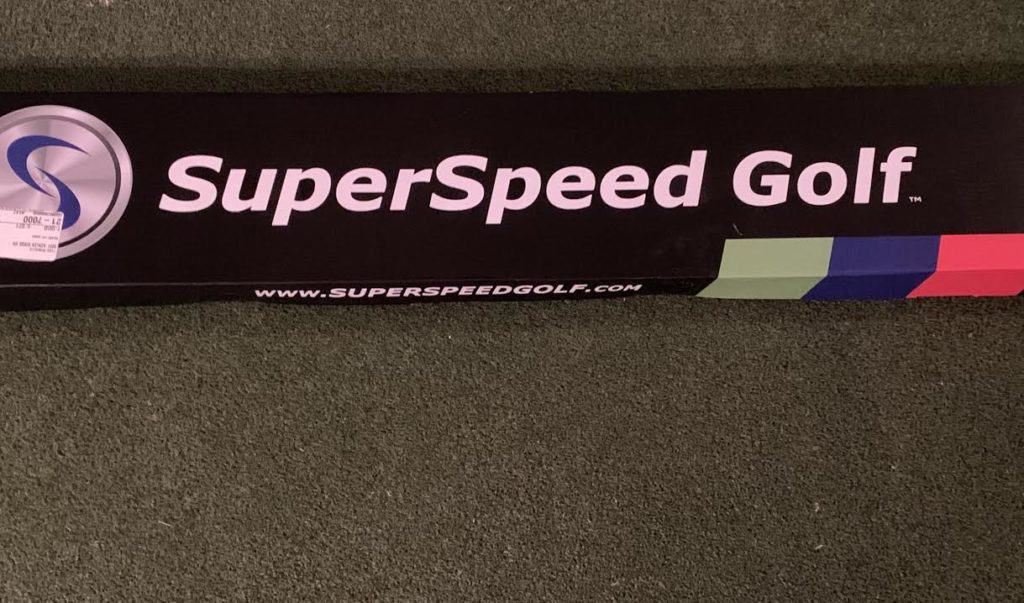 Related Posts – How Far Should You Hit Each Club?
Final Thoughts: Have Fun!
Whether you are trying to score better through improving the short game or gaining extra distance, make sure you have fun on your journey!  The exciting news that golfers can gain distance is a game changer for many.  We have seen some of the golfers as they reach 50 actually dive into speed training and improve their driver distance!
Wish you hit the ball further?  Here are two great resources:
My Secret To Golf Improvement
Let's face it, in order to get really good at golf, we must practice frequently.  About four years ago, I made the leap and invested in a golf simulator build for my garage.  I went with a SkyTrak Launch Monitor and the TGC software and can now play over 100,000 courses including Augusta, Pebble Beach, Bethpage Black, Whistling Straits. St. Andrews and many other of the top 100 courses in the world.
This golf simulator setup, which is more affordable that you might imagine, has been a game changer.  I can now play golf everyday of the year regardless of rain, snow, cold weather or time of day.  I can practice or play rounds of golf.  I can stand in the 11th fairway at Augusta and with the auto-rewind feature I am able to practice my approach shots from various differences.
It is worth checking out through Rain or Shine Golf as they offer some incredible packages along with financing offers that are difficult to beat.
Some direct links to Rain or Shine Golf for pricing and financing:
Take Action – What You Can Do Today to Get Better
What does this mean for you?  I believe in the following recipe to get better:
1 – Improve your motion in the golf swing by identifying a golf instructor.  Here are some options:
Here is a list of golf instructors that we have reviewed:
2 – Train to swing faster and improve your swing speed.  Here are some options:
Looking to gain more Speed and Distance in your swing. Two Options:
3 – Understand course strategy and work to break through your next barrier.  Here is a series on breaking through:
We have provided guides on how to break 100, 90, 80 and 70. Check out more below, if interested.
4 – Practice Frequently
Did you know that I build a golf simulator in my garage and have played over 500 rounds of golf on my SkyTrak system?  It has been a game changer and one worth checking out. Here are some of my other posts on golf simulators frequently asked questions: