One great thing about playing golf in today's era is the many different club options. 
The improvement in technology keeps providing golfers with easier to hit options that help the average golfer launch the ball further and higher, resulting in opportunities to score better.
Too many golfers spend a significant amount of time researching putters, but very little time looking at the best 3 wood or 3 hybrid options.
One downside to the increase in technology is that many golfers struggle with figuring out what are the best options for their golf game.  The ultimate goal is to score as low as possible and find the best 14 clubs to make that happen.
In today's game, 65% of shots in the game of golf happen from 100 yards and in.  However, it is still vital that we have the best clubs in our hands to hit tee shots, the 2nd shot on par 5s and approach shots into par 4s and 3s on those longer holes.
It seems that many par 3s on some courses can push the 190 to 200 and plus limit, which leaves the golfer with fewer options. 
Many of us have seen the analytics and understand the importance of distance not only witht he driver, but with all clubs to provide us with the best chance of hitting as many greens in regulation as possible.
In order to play scratch golf, we want to hit around 67% of greens.  A key to this is identifying the best 14 clubs to hit as many greens in regulation as possible and make as many birdies and pars as possible.  Take a quick look below.
What it takes to be a scratch golfer:
| | |
| --- | --- |
| Greens in Regulation | 67% |
| Fairways Hit | 53% |
| Putts Per Hole | 1.67 |
| Scrambling | 54% |
| Sand Saves | 59% |
| Average Driving Distance | 251 |
Below, I will provide a complete overview of the pros and cons of both the 3 wood and the 3 hybrid and give you my recommendation on how to test these clubs out.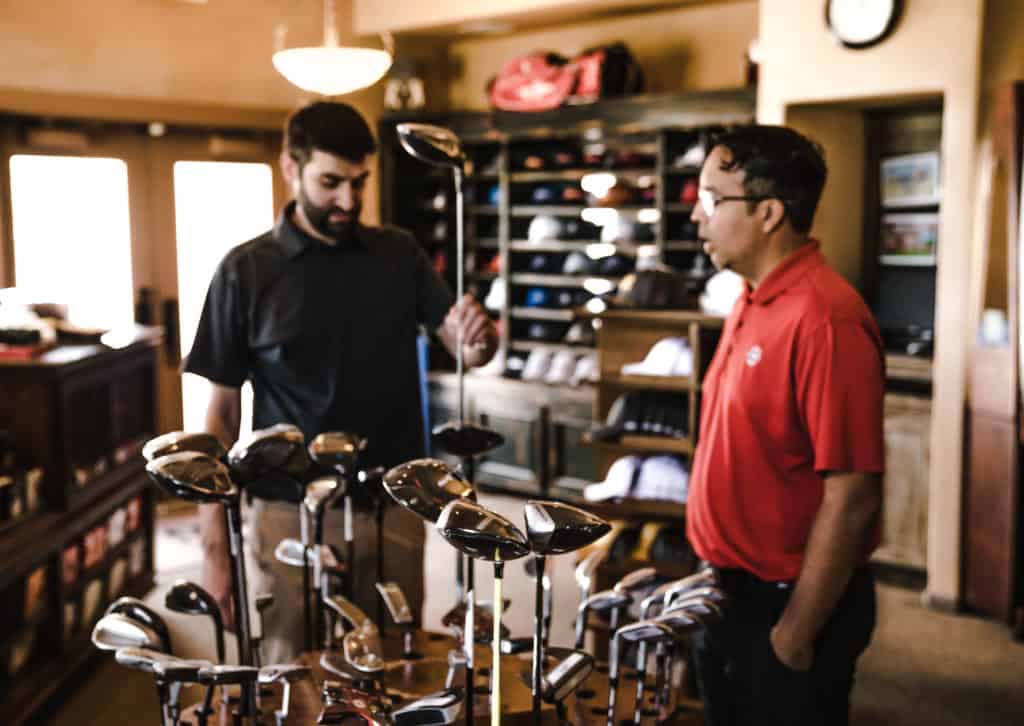 3 Wood vs 3 Hybrid: Which One Should I Carry?
Most golfers need the distance that a 3 wood would provide.  The 3 wood is typically easier to hit further, but may lack some the accuracy that a 3 hybrid would provide.  Ideally, you will have enough room in your 14 clubs to carry one of each.
I will help you understand the following:
Pros and Cons of the 3 wood
Pros and Cons of the 5 wood
How to assess which one is best for your game
Final verdict
Pros of the 3 Wood
The 3 wood has been a staple in many golf bags for many years.  THe traditional setup was the driver, 3 wood, 5 wood and then 10 irons and a putter.  However, along came the hybrid to provide golfers with more options and versatility.
The 3 wod is an excellent club if you want to hit par 5s in two or you struggle with your driver off the tee.  With the bigger head on a 3 wood then compared to a 3 hybrid, if you often select to go with something else than a driver off of the tee, then the 3 wood is a high quality option.
The 3 wood provides great distance and the ability to drive the ball long and far.  I prefer the 3 wood of the tee compared to the 3 hybrid, which can feel awkward and light off the tee.
The driver and the 3 wood in addition to my sand wedge, lob wedge and putter are 5 clubs I would be guaranteed to have in my bag, everytime that I play a course.  I appreciate the size of the 3 wood and the ability of the ground and off the tee.
I feel like I can work the ball both ways (draw and fade) with my 3 wood and I can hit high shots or low shots with the club as well.  It is a great option off the tee when it is windy and is a club I can keep low on those difficult wind shots.
Many golfer find themselves turning to their 3 wood on days they may be struggling with the driver.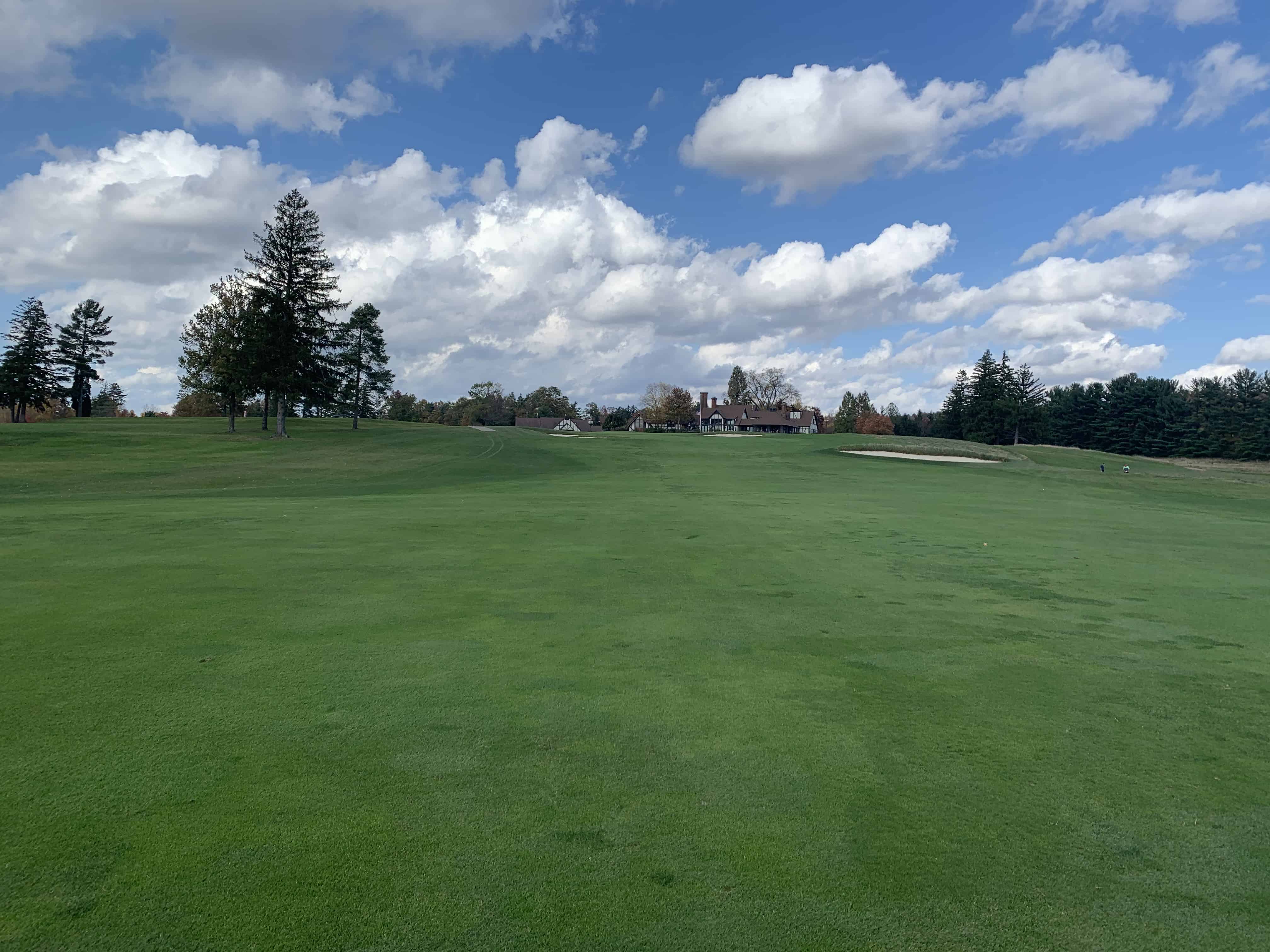 Cons of the 3 Wood
The 3 wood can be difficult for some people to hit off of tight fairway lies or out of thick rough.  The traditional wood shape of the club makes it difficult to control with some lies and to get the ball in the air out of these lies.
The nicer the course often times the tighter the fairways.  I often recall the struggles as a junior golfer of playing the country club level courses at times during tournaments and the different challenges brought from the tighter fairways. 
This can be an issue for many golfers if their ball is sitting in the fairway.  To this day, I love hitting the 3 wood out of the first cut of rough of the fringe layer to the fairway.  That little bit of extra grass helps the golfer feel confident that the ball will fly high and far.
Pros of the 3 Hybrid
The 3 hybrid is a rather versatile club that can be easier to hit out of those tight lies or longer rough.  The design of the club provides the golfer with versatility and the technology to be able to launch higher shots even out of the most difficult lies. 
The improvement in technology has provided this ease.
The club is great if you often find yourself needing something longer than an iron to reach par 4s or any approach shot that you find in the game.  Many seniors will turn to hybrids as they lose distance in their game.
When playing the more difficult courses that keep their rough longer, the 3 hybrid provides me with the club I need to hit longer approach shots from the rough on days when the drive rmight be a bit off.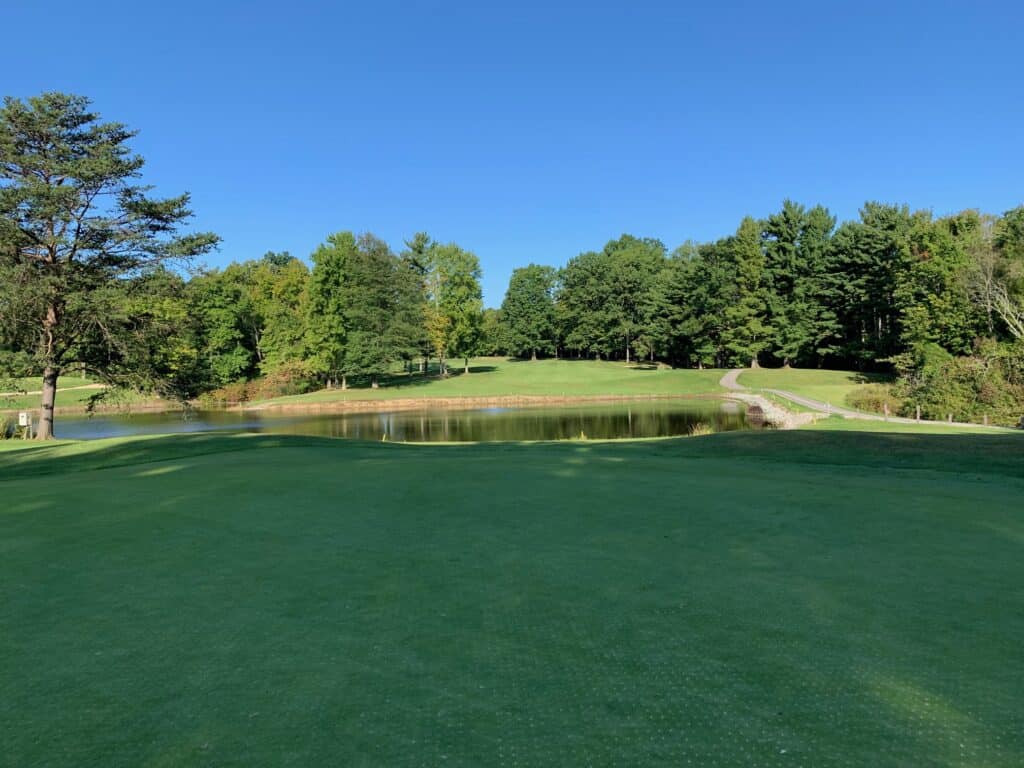 Cons of the 3 Hybrid
I seem to struggle with the 3 hybrids off the tee.  The lighter feel of the club and the design just doesn't seem to match up with my eye.  I fear the hook or the pull left due to the lighter weight. 
This is where I find the 3 wood easier to control on those tight par 4s or where they may be a hazard at a distance the driver would reach.
The slower your swing speed, the less of an issue this may be, but many lower handicap golfers seem to have the fault of the hook or the pull with some hybrids.
However, some golfers will love their hybrids and add several other hybrids to their bag as they appreciate the ability to hit the ball longer and further with the hybrids.
Overall
The hybrid has provided a great club for golfers with slower swing speeds and the ability to launch the ball higher and further than with a long iron or with some degree of fairway wood. 
I would highly recommend several hybrids for golfers who struggle to hit their driver at least 220 yards.  Often times with a swing speed below this level, the golfer will struggle with longer irons, but love the distance and control that a hybrid can provide.
I personally carry both a 3 wood and a 3 hybrid as they fly different distances and the 3 hybrid closes the gap between by 4 iron and my 3 wood.
How To Measure What Club Is Best For You?
Recommendation: Buy A Launch Monitor
The prices of launch monitors today make owning one much less expensive than even 5 years ago.  For between $500 and $2000 you can own your very own launch monitor that can be used indoors or outdoors. 
Take it with you to the driving range or use it as part of your golf simulator at your house.  Even if you don't have the full fledged golf simulator setup, a mat and a net can provide some excellent feedback for you.
The purpose of this recommendation is you need quality feedback in your journey to determine 3 wood vs 3 hybrid and can also be used to help you determine what best clubs for your game.  
The feedback you will receive includes:
Club Speed
Ball Speed
Spin Rate
Side Axis
Launch Angle

In order to play your best golf, you need the best club setup with your 14 clubs you are allowed to carry.  I would recommend having 16-18 clubs total and utilizing your launch monitor at different times through a season to figure out, based on the course you are playing next, how you want to setup your bag.
Too many people do not understand the impact that spin rates have on distance.  Did you know that if you swing 105 yards with around 2000 RPM spin rate your driver will fly around 270 yards, but if your spin rate was too high in the 4000 RPM range, the ball will only carry around 240 yards. 
Yes that is right!  You can lose 30 yards just based on spin rate!
That is why the launch monitors or so important to have!  And know you can afford one.  I would recommend one of the following three launch monitors listed below:
I personally used the SkyTrak Launch Monitor and am able to use it in my golf simulator setup in my garage and take to the driving range or course. 
The real time data on ball speed, spin rates and spin axis gives me the feedback I know to test out different clubs and setups on my drivers or what clubs I am hitting the best.
The affordability of these products is rather impressive and if you are serious about improving your game, you have to check these out!
My Secret To Golf Improvement
Let's face it, in order to get really good at golf, we must practice frequently.  About three years ago, I made the leap and invested in a golf simulator build for my garage. 
I went with a SkyTrak Launch Monitor and the TGC software and can now play over 100,000 courses including Augusta, Pebble Beach, Bethpage Black, Whistling Straits. St. Andrews and many other of the top 100 courses in the world.
This golf simulator setup, which is more affordable that you might imagine, has been a game changer.  I can now play golf everyday of the year regardless of rain, snow, cold weather or time of day. 
I can practice or play rounds of golf.  I can stand in the 11th fairway at Augusta and with the auto-rewind feature I am able to practice my approach shots from various differences.
It is worth checking out through Rain or Shine Golf as they offer some incredible packages along with financing offers that are difficult to beat.
Some direct links to Rain or Shine Golf for pricing and financing: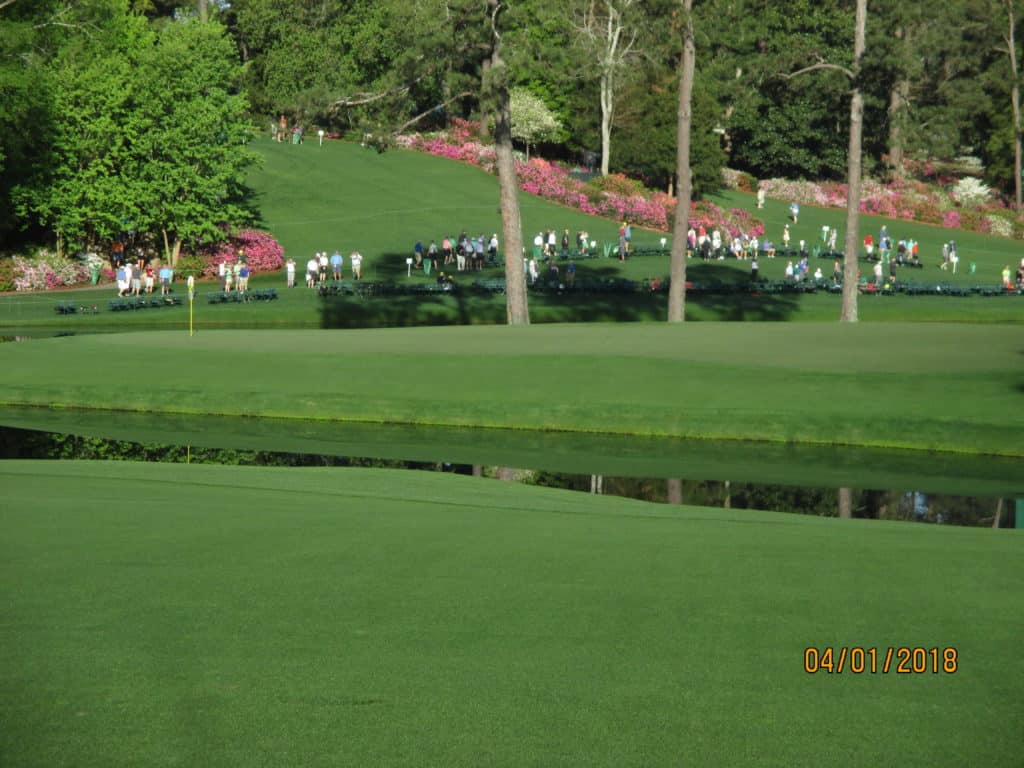 Take Action – What You Can Do Today to Get Better
What does this mean for you?  I believe in the following recipe to get better:
1 – Improve your motion in the golf swing by identifying a golf instructor.  Here are some options:
Here is a list of golf instructors that we have reviewed:
2 – Train to swing faster and improve your swing speed.  Here are some options:
Looking to gain more Speed and Distance in your swing. Two Options:
3 – Understand course strategy and work to break through your next barrier.  Here is a series on breaking through:
We have provided guides on how to break 100, 90, 80 and 70. Check out more below, if interested.
4 – Practice Frequently
Did you know that I build a golf simulator in my garage and have played over 500 rounds of golf on my SkyTrak system?  It has been a game changer and one worth checking out. Here are some of my other posts on golf simulators frequently asked questions: