Golfers get plenty of options when selecting the 14 clubs for their golf bag.
There are drivers, fairway woods, hybrids, irons, wedges, and putters.  Within each category there are plenty of options from club design, shaft style and engineering behind each club.
There are easy golf clubs to hit.
Difficult golf clubs to hit.
And the most important golf clubs if you want to play your best golf.
3 Most Difficult Golf Clubs To Hit
The 3 most difficult golf clubs to hit are the long irons, the driver, and a lob wedge.  Each club is difficult to hit for different reasons.
What is the hardest golf club to hit?
The single most difficult to hit for the majority of golfers is the 1 iron.  Very few if any golfers still carry this club due to the lack of loft and the overall difficulty to fly the ball high enough and far enough to make it worthy of one of the 14 spots in a golf bag.  It has since been replaced by easy to hit hybrids.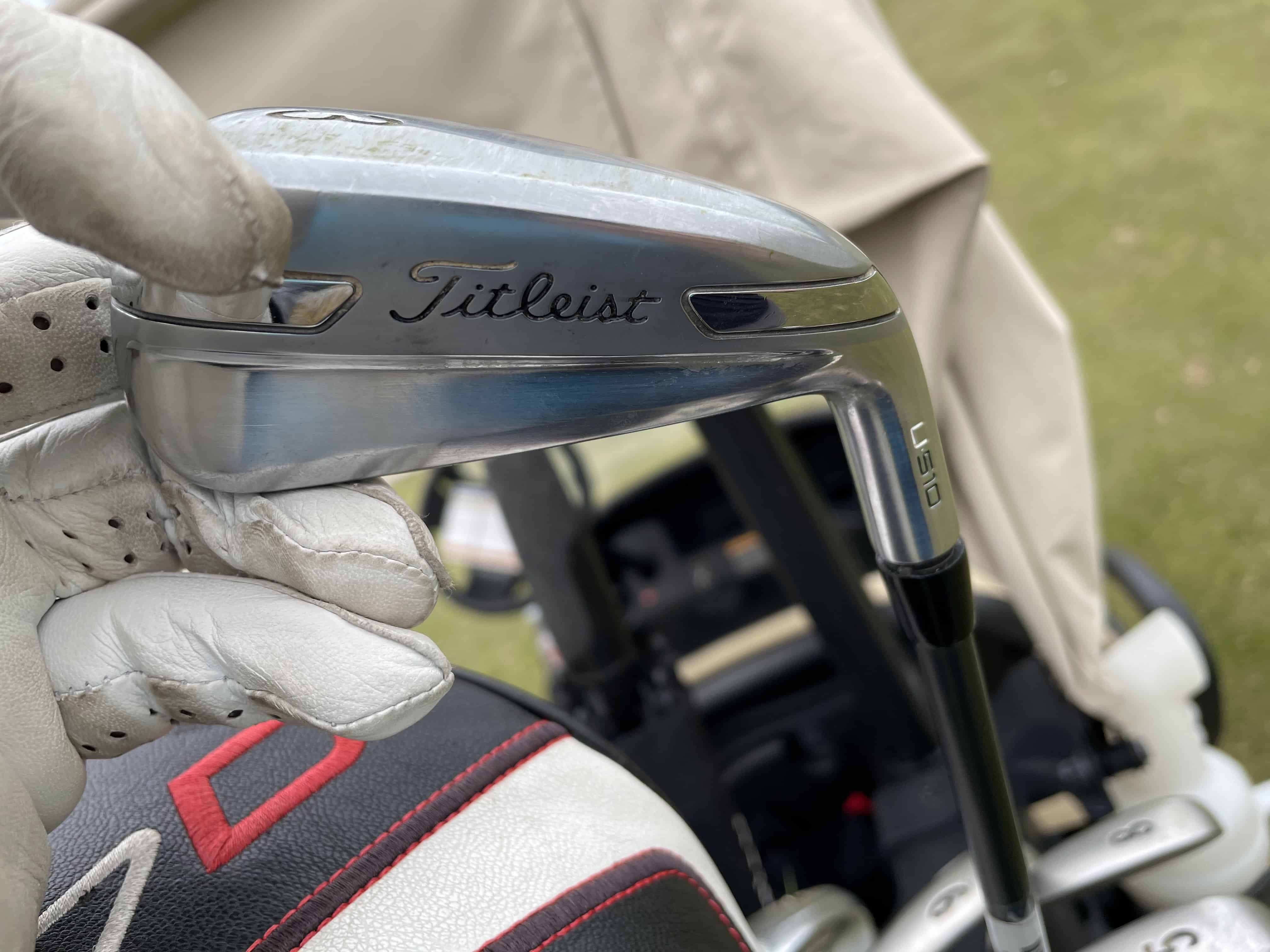 Most Difficult Club To Hit #1: The Long Irons
While the 1 iron is very difficult to hit, for most golfers the 2 iron and 3 iron aren't much better.  Unless your handicap is less than 5, most golfers should avoid the 1, 2 and 3 iron.  If you have a single digit handicap the 4 iron is a decent option depending on your swing speed and overall skill level.
Long irons are difficult to hit due to the lack of loft, the engineering behind the club and requirement to produce enough swing speed while controlling your low point.  
Did you know that on the PGA Tour the proximity to the pin from the 175-200 yard range is 34'6"?
Did you know that on the PGA Tour the proximity to the pin from the 200-225 yard range is 41'3"?
Even the professionals struggle to hit the mid to long irons close to the flag.  
Alternative: Try A Hybrid
We would recommend checking out the hybrids or fairway woods on the market to replace your 1-4 irons and have a legitimate chance to the ball high enough and far enough.  The hybrids are designed to make it easier to launch the ball with a lower center of gravity, most forgiveness off the toe and heel and frequently a graphite shaft to help the golfer produce more swing speed.
If your handicap is above a 10 or your driver swing speed is below 95, the hybrids are a great option for your game.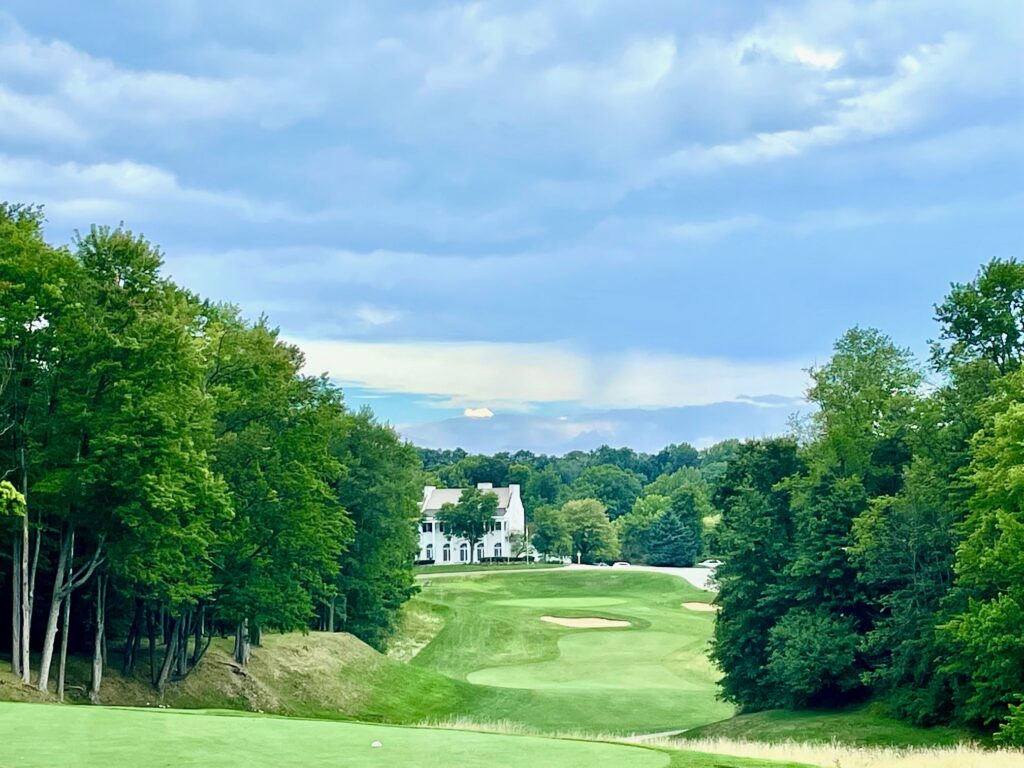 Most Difficult Club To Hit #2: The Driver
If you put a 45-46" driver in most golfers' hands with a graphite shaft, they might struggle to find the fairway or to simply make solid contact due to overswing or not being able to handle that length of a golf club.
The driver has increased in length over the years from a 43.5" standard to upwards of 46".  While this has helped golfers increase their swing speed, the combination of accuracy and distance might be sacrificed by the golfer.
The good news is that a ton of money is pumped into the driver from a research and development and there are constant improvements and engineering design to help the golfer hit the driver straighter and further.
3 Most Important Golf Clubs (To Reach Your Full Potential)
The analytics in golf are pretty clear, if you want to play your best golf you need average to above average distance and to keep the ball in play. Ideally, you hit the driver a decent distance and have a clear shot for your 2nd shot on the hole.
Alternative: None
In order to play your best golf, you have to learn to hit the driver.  It is on our list as one of the 3 most important clubs, if you want to play to your full potential.
We would recommend speed training if you lack clubhead speed or plenty of time at the range if you struggle to hit it solid.  Learn to control the driver, keep the ball in play and you will shoot lower scores!
SuperSpeed Golf: Our #1 Recommended Speed Training System (Full Review)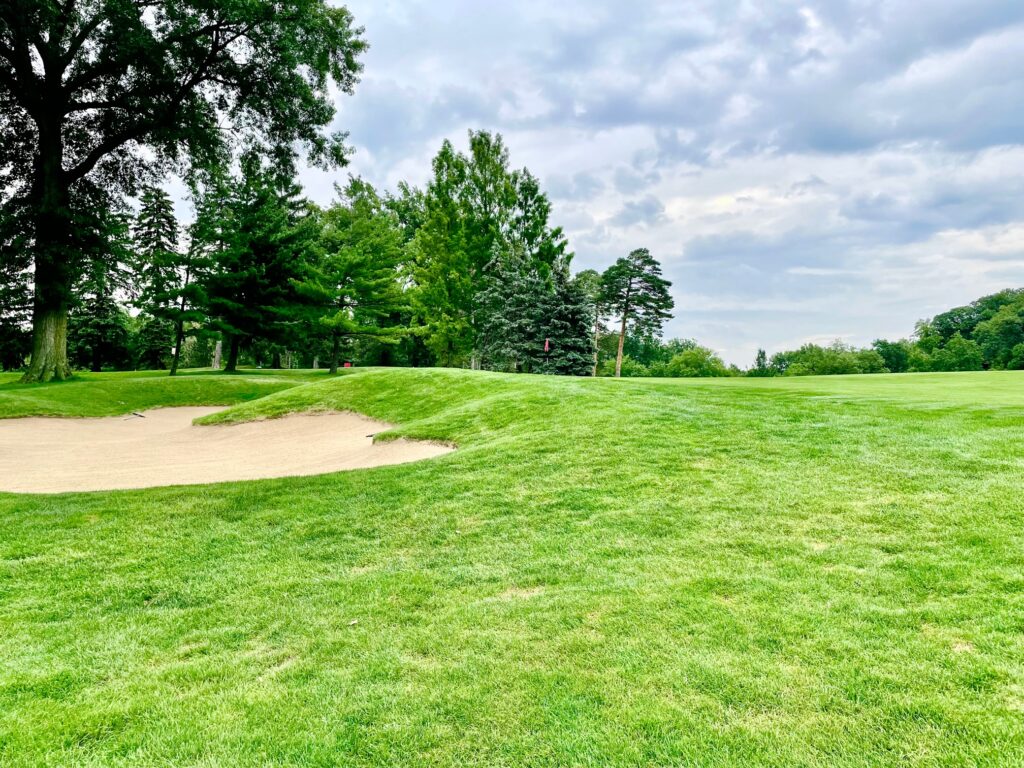 Most Difficult Club To Hit #3: Lob Wedge
While we believe the low wedge is just about essential to playing your best golf, it is a misunderstood club that many golfers fail to hit solidly.  Too many golfers take a full swing every time they are using the club, instead of learning to flight the ball and control their distance.
Our tips are the following:
Why the wedges are also on our top 3 most important clubs, they can still be difficult to hit if you don't know how to use the loft provided.
Alternative: None
The golfer needs to learn to hit their sand wedge and lob wedge if they want to reach their full potential. 
Start simple and learn to chip with the lob wedge and then advance to half shots, gradually getting up to the 40-60 yard range.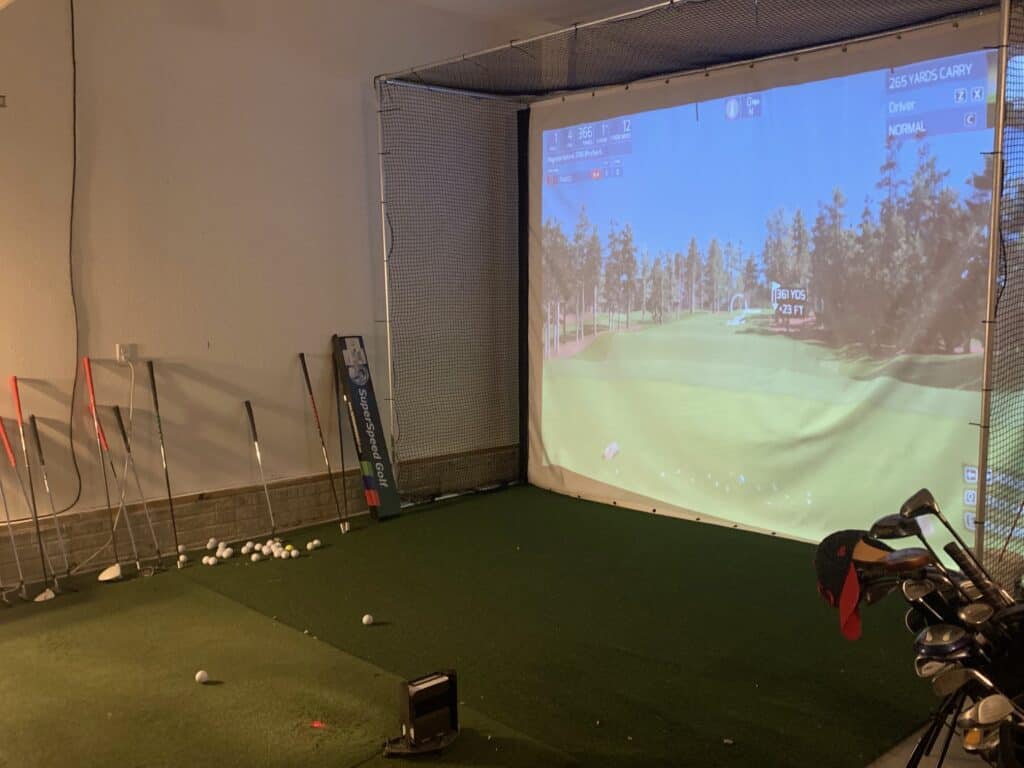 My Secret To Golf Improvement
Let's face it, in order to get really good at golf, we must practice frequently.  About three years ago, I made the leap and invested in a golf simulator build for my garage.  I went with a SkyTrak Launch Monitor and the TGC software and can now play over 100,000 courses including Augusta, Pebble Beach, Bethpage Black, Whistling Straits. St. Andrews and many other of the top 100 courses in the world.
This golf simulator setup, which is more affordable that you might imagine, has been a game changer.  I can now play golf everyday of the year regardless of rain, snow, cold weather or time of day.  I can practice or play rounds of golf.  I can stand in the 11th fairway at Augusta and with the auto-rewind feature I am able to practice my approach shots from various differences.
It is worth checking out through Rain or Shine Golf as they offer some incredible packages along with financing offers that are difficult to beat.
Some direct links to Rain or Shine Golf for pricing and financing:
Take Action – What You Can Do Today to Get Better
What does this mean for you?  I believe in the following recipe to get better:
1 – Improve your motion in the golf swing by identifying a golf instructor.  Here are some options:
Here is a list of golf instructors that we have reviewed:
2 – Train to swing faster and improve your swing speed.  Here are some options:
Looking to gain more Speed and Distance in your swing. Two Options:
3 – Understand course strategy and work to break through your next barrier.  Here is a series on breaking through:
We have provided guides on how to break 100, 90, 80 and 70. Check out more below, if interested.
4 – Practice Frequently
Did you know that I build a golf simulator in my garage and have played over 500 rounds of golf on my SkyTrak system?  It has been a game changer and one worth checking out. Here are some of my other posts on golf simulators frequently asked questions: