Do you remember the days of having to find the nearest sprinkler head or the 150 maker and walk off your distance?
You stood over the ball and had no idea the front or back yardage to the hole and you hoped that your steps were correct to give you the middle yardage on your shot?
Those days are gone. 
With today's technology golfers have some amazing technology based devices that can help you reduce your score by several shots.
There is nothing worse than flushing a shot from the fairway only to have it come up short in a bunker, which almost guarantees a bogey or higher.
Now, golfers have two wonderful options, these include the golf rangefinder and the gps golf watches that also provide yardages.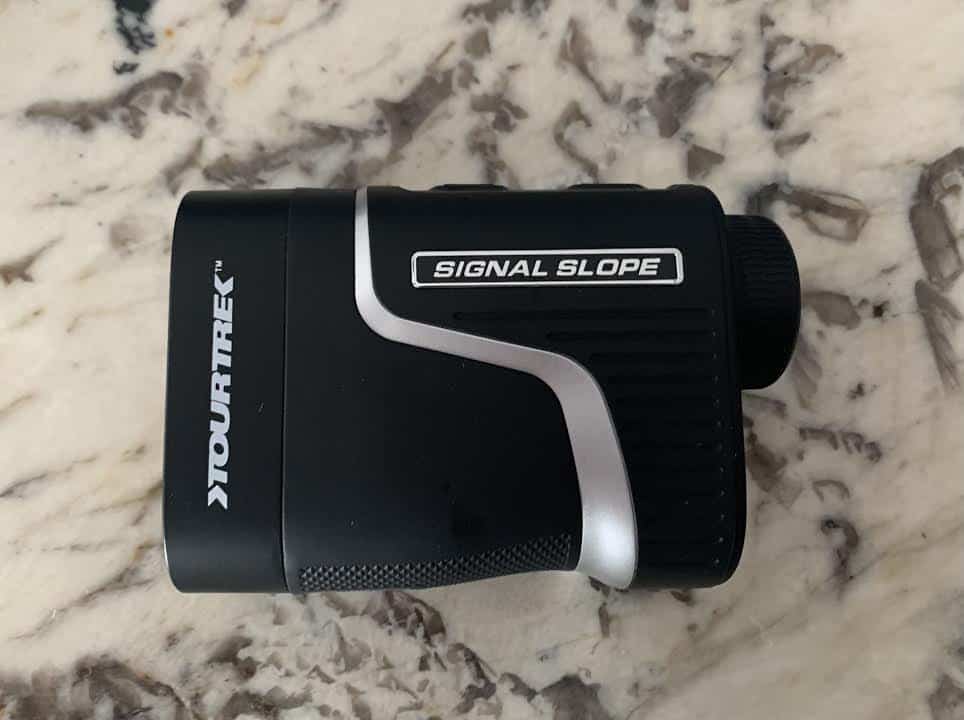 Are Golf Rangefinders Worth It?
Yes, regardless of your ability level, the golf rangefinder can help reduce your total number of strokes.  It can also save time and make the game more enjoyable as you can have the information that the pros have when hitting a shot.  Regardless of where your ball ends up, you can have the exact yardage to the hole.
Many people will spend 400 to 500 dollars on a new driver, but are sometimes hesitant to make a purchase on a device that is just about guaranteed to save you shots. 
The rangefinders vary in price from $100 up to $600 depending on the brand or features included.  Check out our top recommended golf rangefinders below. 
Advantages of a Golf Rangefinder
The exact yardage is very helpful
Save time during your round of golf
Have confidence over your shot
From the tee, check yardages to bunkers or doglegs
Golf Rangefinders Provide the Exact Yardages
The exact yardage is helpful, regardless of your ability level.  
With many of the newer courses building large greens, the exact yardage is necessary.  Putting from 50-60 feet is not ideal, which can happen frequently if you do not have an exact yardage.  
For example, if a green is 45 yards deep and the pin is more towards the back and you hit a shot to the middle of the green because that is the yardage you have, you are left with a 50-60 foot putt.
The three putt comes significantly into play, but not because of what you did wrong, but because of the information that you lacked.  Now if you have the exact yardage and you are able to hit it within 10 yards of that yardage, you are within 30 feet on your next putt.
Over time, you will learn your distances better and become a better golfer.  A PGA Tour pro would never hit a shot without knowing the distance to the hole. 
While not many of us are PGA Tour pros, this information is essential and can be used to our advantage.  Start giving yourself this advantage and start hitting your shots closer, giving yourself more make-able birdie putts!
One great feature that many of the golf rangefinders now have is slope adjustments.  It will give you the exact yardage and also the calculated yardage based on an uphill or downhill shot. 
Ever play that par 3 where you always come up short?
Chances are the slope is having a greater impact than you realize.  Know your exact yardage with the slope factored in and start playing better golf today!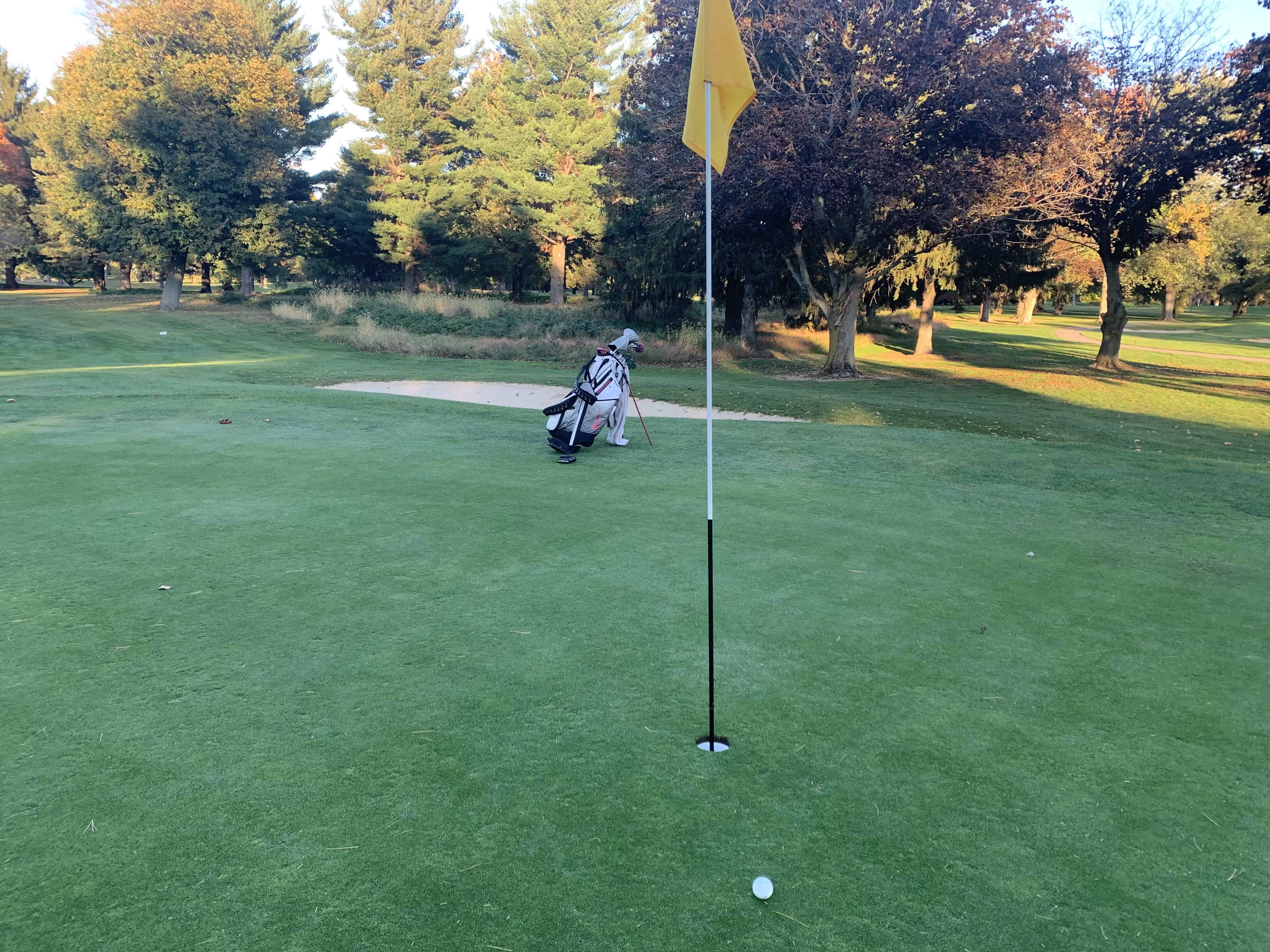 Golf Rangefinders Save Time During A Round
Simply pull the golf rangefinder from your bag or cart, aim it at the pin and take 2-3 seconds to get your exact yardage.  You can now spend time figuring out the club and shot that you are going to hit and start focusing on your shot.
You don't have to walk around looking for a yardage and then stepping it off.  Over the course of 18 holes, especially with a foursome, you will save time and have extra time for some food, drink and socialization or time to head to the range after your round is complete.
The golfer is able to better settle in and spend more time focusing on the shot and making sure you go through your pre shot routine to ensure you give yourself the best chance possible to hit a quality shot.
Golf Rangefinders Help Instill Confidence
Golf is difficult enough with the exact yardage in mind.  Golf is even more difficult when doubt starts to creep in about the distance you have left for your shot. 
The front bunker is staring at you and you start to wonder if you have enough club for your estimated distance.  The shot looks a bit uphill and you start to feel some wind in your face. 
You try to swing extra hard, resulting in poor contact and sure enough you are in the bunker.
Even if you have the right yardage, the doubt that can enter your mind can create tension, resulting in a poor swing and poor contact.  Your round becomes more and more frustrating and you start to question your mechanics.
Your golf game can start to spiral out of control and you lose confidence.  Having the proper information in golf is essential and will help you play with confidence. 
We want to be confident over our shots and stay within ourselves with each and every swing. 
Over the course of 18 holes or a golf season, these little advantages add up and make the game more enjoyable by hitting better shots and shooting better scores!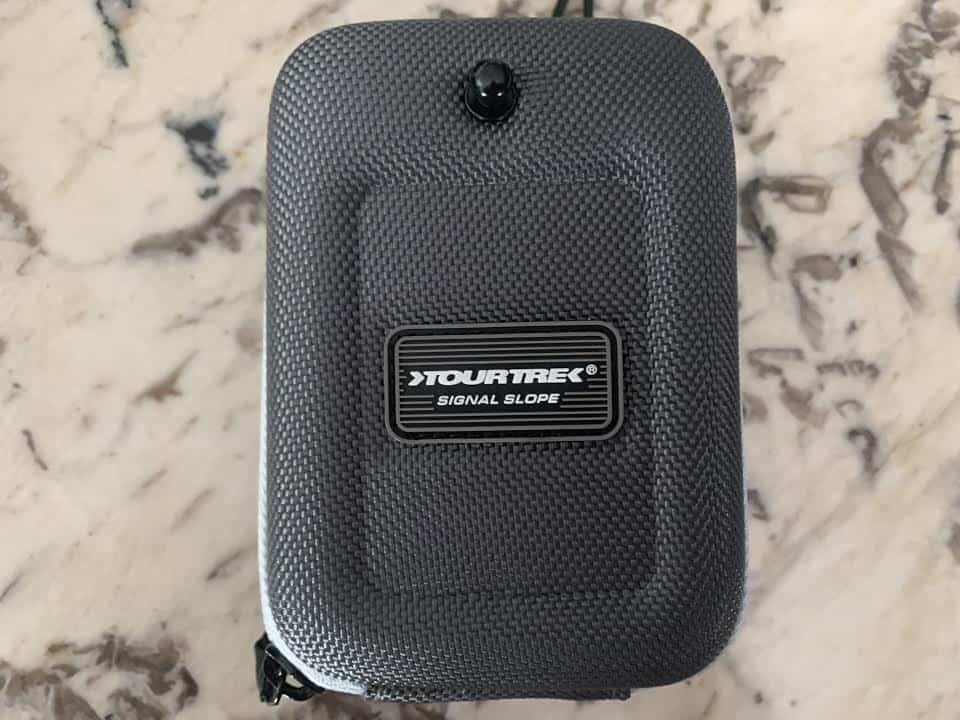 Golf Rangefinders Can Be Used From the Tee
Of course on par 3s the yardage is vital, but it can also be helpful on par 4s and par 5s.  They are most beneficial when there is a bunker and you want a yardage to the bunker or when there is dogleg. 
You would like to know how far to carry a dogleg or how much space you have through the dogleg.
Once again, one of the worse things in golf is having bad information and then making a good swing, resulting in a poor result.  It is difficult enough to hit good shots, we all want our good shots to be rewarded.
You can become strategies in your approach to the game and your round of golf.  YOu will become a smarter player and have the information needed.
Tips To Maximize Your Golf Rangefinder
Use it at the driving range
Use during your practice rounds
Create a chart on how far each club travels
Use Your Golf Rangefinder at the Driving Range
Many amateurs stand at the driving range and simply hit golf balls, not really working on anything, but simply seeking a feel they can carry over to the golf course. 
Be more exact with your practice and work on hitting certain shots, specific distances.  Use your golf rangefinder and know the exact distance to different markers on the course.  This will help you dial in certain distances in your golf game.
Use Your Golf Rangefinder During Your Practice Rounds
The golf rangefinders are awesome for the competitive golfer.  As you prepare for an upcoming tournament, the rangefinder becomes your best friend as you can practice different shots from different distances and create a game plan for your competitive round.
Utilizing this device during your practice rounds will help you enter with confidence and know what shots you are hitting on par 3s and what you want to hit off the tee on every par 4 and 5.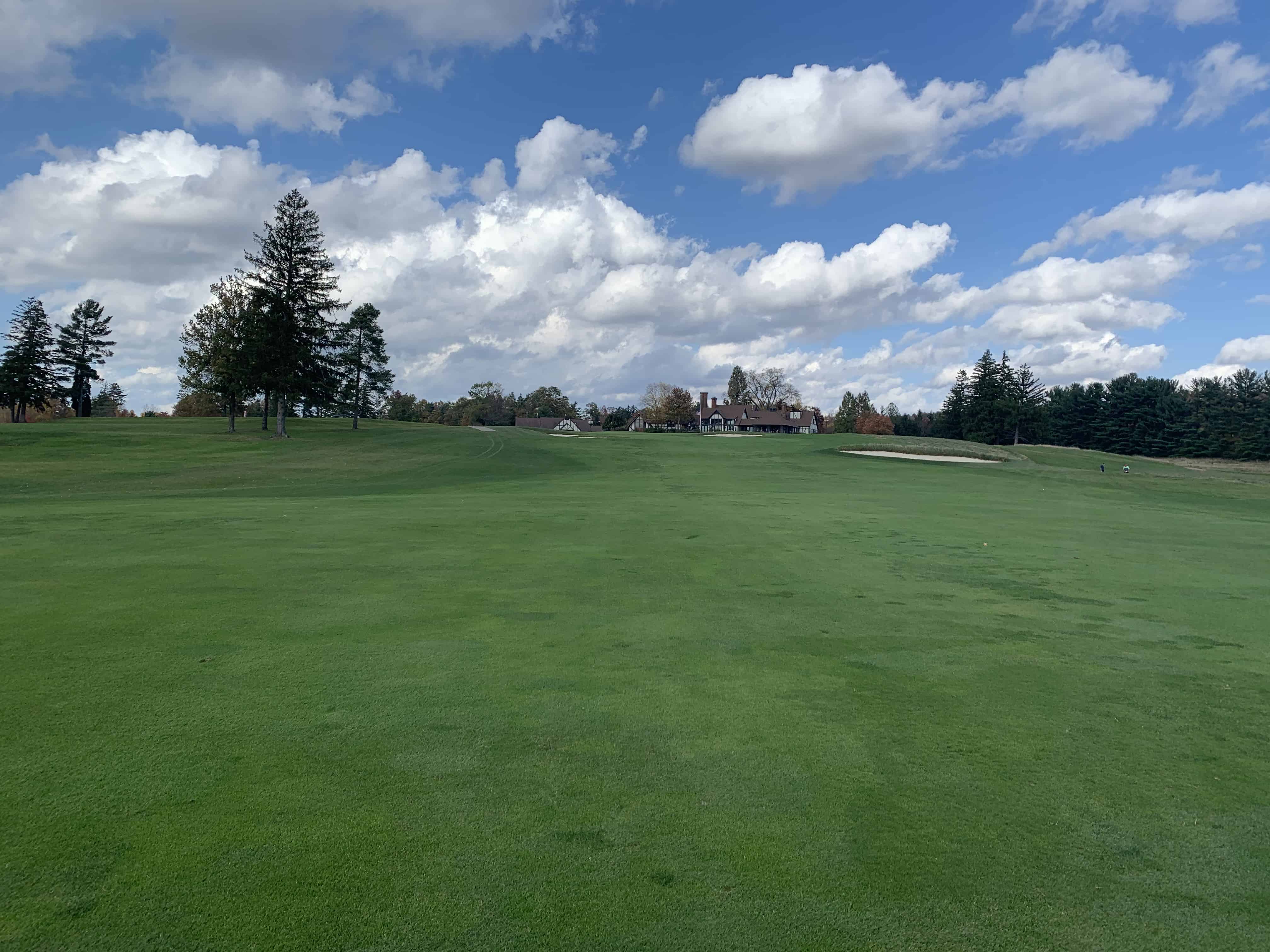 Use Your Golf Rangefinder to Chart How Far Each Club Travels
You can do this at the driving range or if you have an empy course.  Over time, make not of how far your well struck irons travel and create a chart that you can rely on during your rounds. 
Having this more exact information will help you play better golf and shoot better scores.
BONUS TIP: MEASURE YOUR EXACT DISTANCES
In today's golf world, there are now affordable golf launch monitors that every golfer can have as a part of their golf setup to ensure they are using the best equipment and keeping their swings on track.  They can also most importantly help you map out your bag
Having these exact yardages will pair awesome with a golf rangefinder.  I have a SkyTrak launch monitor setup in my garage and know that my 8 iron travels 153 yards. 
I know that my pitching wedge travels 118 yards.  Now I am able to take yardage off or give a bit more and the swing to sneak out a couple extra yards, but as I approach my shot from the fairway, I am able to laser my distance and then pick the right club.  This helps me swing and play with confidence.
| | |
| --- | --- |
| Club | Carry Distance |
| 4 iron | 190 |
| 5 iron | 181 |
| 6 iron | 171 |
| 7 iron | 163 |
| 8 iron | 153 |
| 9 iron | 143 |
| P Club | 130 |
| PW Club | 118 |
There are three excellent options in today's market that allow you to measure your swing at the driving range, in a net, or in a home golf simulator. 
These versatile options below give you instant feedback and the information you need to experiment and see what works best for your game!
I would recommend one of the three launch monitors listed below: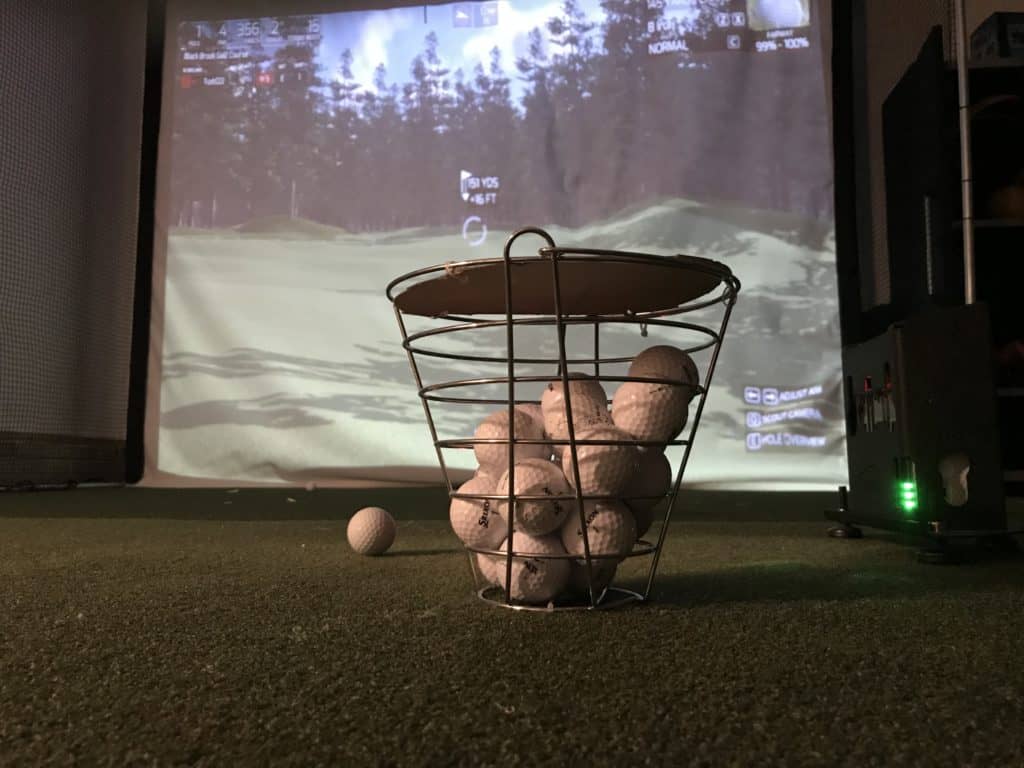 Golf Rangefinders: Frequently Asked Questions
Can I use my golf rangefinder in a tournament?
Yes, most tournaments will allow the golf rangefinders to be used.  You will want to check with your local tournament, but most have moved to allowing them.  If you have a device that calculates the slope, you will need a feature where you can turn it off.  Most have the different modes you can turn on or off.
Are golf rangefinders accurate?
Most report that they are accurate at a + or – 1 yard range.  This is quite incredible that from up to 400 yards, you can have the exact yardage within a yard. I have found my golf rangefinder to be very accurate and worth the money to purchase!
Do I need a golf gps watch as well?
I prefer to use both the golf rangefinder and a golf gps watch. This is the quickest, most efficient pairing to provide front, middle, back and exact yardages.  It happens with loss of little time and allows me to play the best shot possible with the most amount of confidence.
What Golf Rangefinder would you recommend?
Premium Option
Quality Option (My CHOICE)
Budget Option
Take Action – What You Can Do Today to Get Better
What does this mean for you?  I believe in the following recipe to get better:
1 – Improve your motion in the golf swing by identifying a golf instructor.  Here are some options:
Here is a list of golf instructors that we have reviewed:
2 – Train to swing faster and improve your swing speed.  Here are some options:
Looking to gain more Speed and Distance in your swing. Two Options:
3 – Understand course strategy and work to break through your next barrier.  Here is a series on breaking through:
We have provided guides on how to break 100, 90, 80 and 70. Check out more below, if interested.
4 – Practice Frequently
Did you know that I build a golf simulator in my garage and have played over 500 rounds of golf on my SkyTrak system?  It has been a game changer and one worth checking out. Here are some of my other posts on golf simulators frequently asked questions: