Tired of the snow, rain or cold weather? So was I! That's when I began researching how I could build a golf simulator in my house. Now with over 300 rounds of simulator golf completed, I am here to help!
So what are the benefits of a Golf Simulator? The biggest benefit of a golf simulator is that rain, snow or cold weather cannot stop your round of golf. Say goodbye to cancellations and seasonal depression during the winter.  Due to the controlled climate within a golf simulator space, you no longer have to worry about your round of golf being cancelled.
While simulator golf is not real golf, it does provide an excellent alternative and an opportunity to improve your game.  As someone who built a golf simulator several years ago and have since played 300 golf simulator rounds, I will provide an overview of what I feel are the 8 major benefits of a Golf Simulator.

Weather
Game Improvement
Entertainment
Course Selection
Time
Data and Feedback
Video
Affordable
Weather
For many of us that aren't fortunate enough to live in a location with year round golf weather, a golf simulator provides an excellent alternative that is fun and very realistic.  No longer can the rain, snow, or cold temperatures stop us from enjoying the game that we love.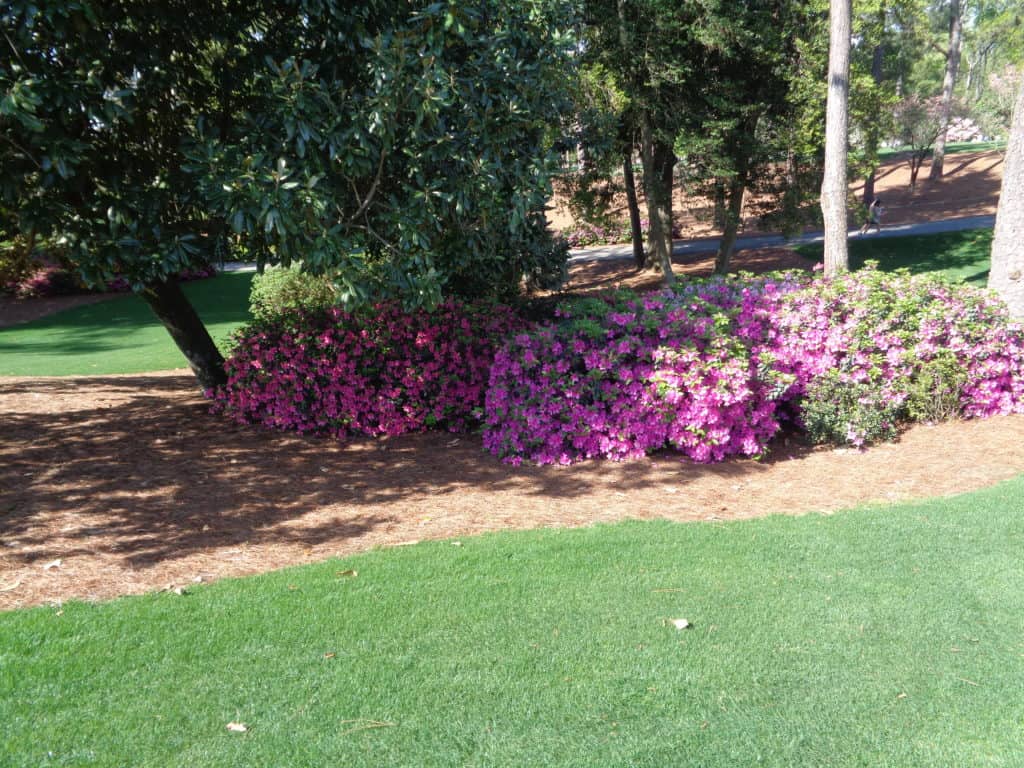 Many of us living in a location with a variation in weather will experience the winter blues and truly dream about playing golf, but have to wait until April or May to get back outside to play.  My experience is that the controlled climate of my golf simulator not only takes care of my desire to play golf, but has helped me improve my game.
As someone that has been on multiple golf trips during the winter months, it can be frustrating to play a difficult course in Florida or Arizona when you haven't golfed for several months.  The golf simulator experience can help you better enjoy the golf trips that you take in the winter.

Game Improvement
The easy and quick access to a home golf simulator provides the opportunity to improve one's game.  I was able to shave several shots off my handicap and one of the greatest benefits is that those early season rounds are no longer wasted trying to find your swing.  With the opportunity to play throughout the winter, the game is sharp early on in the season.
The access to the data and feedback provided after every shot can serve as a benefit and a tool to improve your game and lower your scores.  When combined with some instruction, one can utilize the data to make swing changes over the winter or even throughout the summer. A great deal of research has been completed on game improvement and the latest recommendations encourage golfers to play the game to maximize the game improvement.  
Block practice, where one 12 shots in a row with the same golf, is not as beneficial as beneficial as playing the game. So when it comes to hitting an an indoor range over the winter or playing simulator golf, my experience and learning has been the the simulator golf will provide the greatest opportunity for game improvement.  This has brought greater enjoyment to the game of golf.
Entertainment
Let's face it, the majority of us will never be golf pros and play the game of golf because we enjoy the camaraderie, mini competitions, side bets, or simply just the challenge of performing at your best.  
Golf is supposed to be entertaining and simulator golf can provide this opportunity year round. I have spent many Saturdays during the winter playing on my golf simulator with friends or family as we play a variety of courses throughout the world made available on the fantastic software.  
Also, the golf simulator space can often serve as movie theater space in your home as the screen and a high end projector can make for a pretty impressive movie theater.

Course Access
Ever dream of playing Pebble Beach, St. Andrews, Le Golf National, Torrey Pines, Bethpage Black or even the course in Augusta, Georgia?  I know I have and enjoy playing these courses through The Golf Club (TGC) software that my SkyTrak system runs.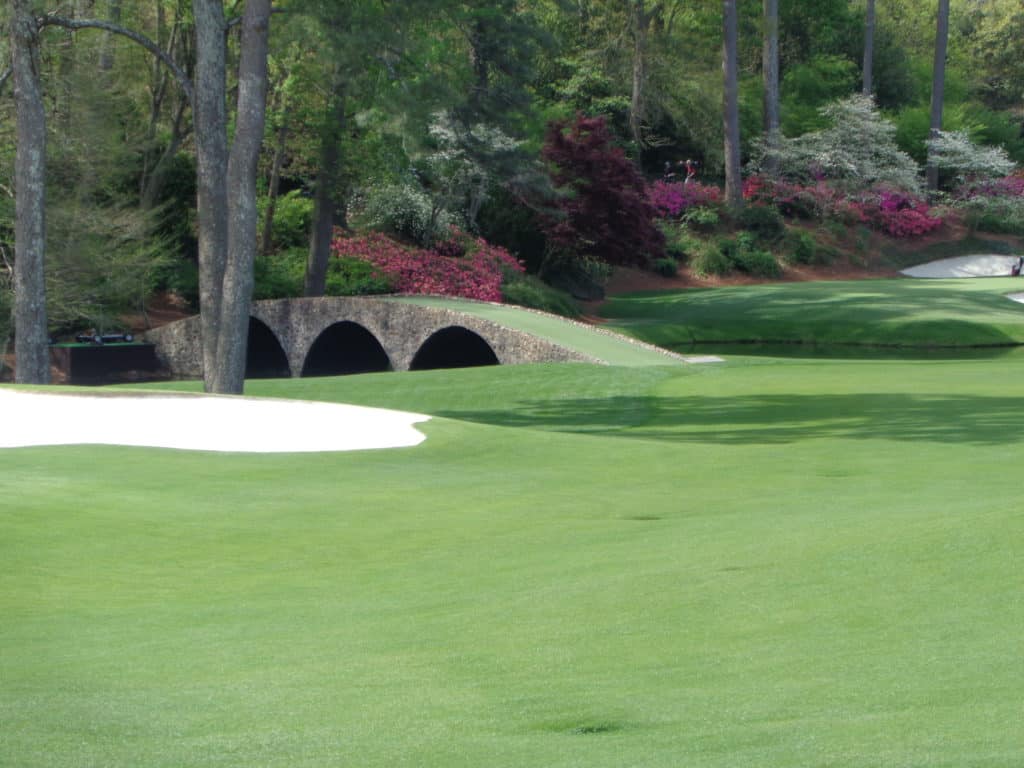 TGC has a course creation feature and there are over 100,000 courses that a golfer can play.  People spend time creating courses and they are very realistic. It is pretty neat to play the courses you see the pros play on TV. Having personally played Firestone Country Club in Akron, Ohio and then playing the on simulator – I was impressed on the level of detail that the designers are putting into the design.  
The detail even as far as how the greens break is not overlooked by many of the best designers. Another cool feature on the TGC software is the auto replay setting. Want to see if you can hit the 17th island green at the Players Championship, you can hit shot after shot into this green with auto replay.
Personally, I love hit the shot par 3 tee shot on #7 at Pebble Beach and the driver tee shot at #18.  Can you deal with the pressure? Within the TGC software, there are tournaments run through certain sites that often take place at the course where the PGA Tour Players are playing their event that week.

Time
Many of us have full time jobs, families and other responsibilities that make playing golf 365 days a year nearly impossible.  A golf simulator round of golf only takes 40-60 minutes to complete. With no need to travel further than a room in your house, you can maximize your time and enjoyment during a week.  
I typically play 30-50 rounds of traditional golf throughout the year, in addition to over 150 rounds of simulator golf. In simulator golf you no longer have to wait for that slow group ahead of you or travel 30 minutes to a local course.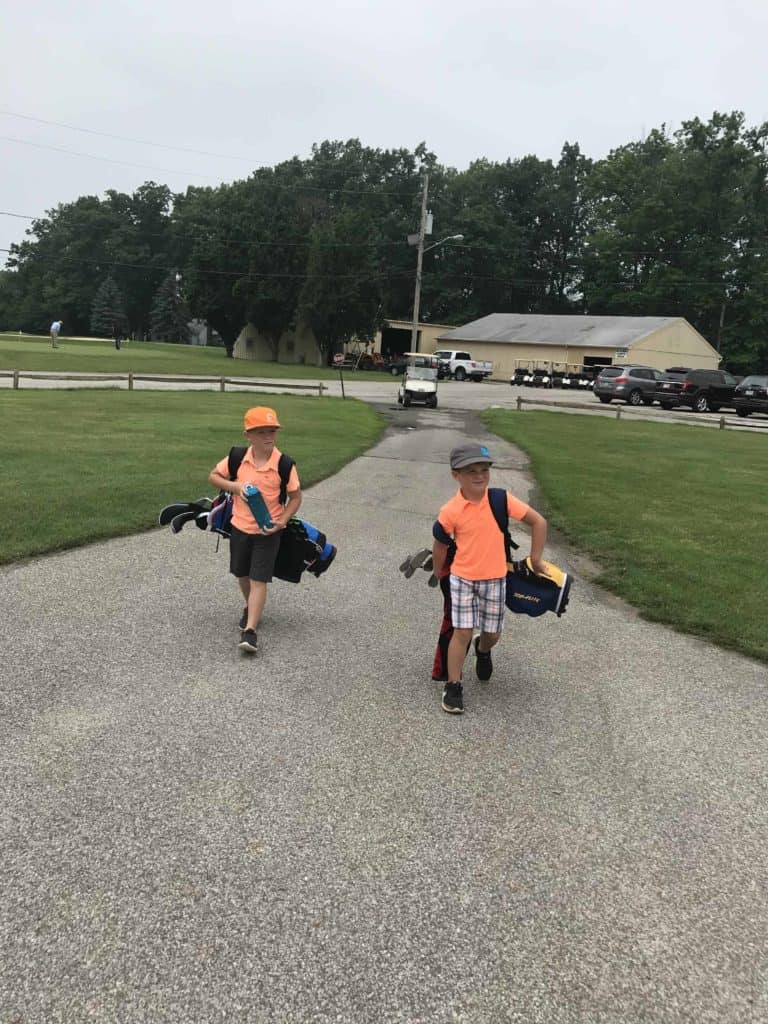 You can easily fit in a round of golf before you head off to work in the morning or during a quick lunch break. For someone that works from home, how about taking a 15-20 minute break for several hours or a quick range session without leaving your house?  How awesome would that be!

Data and Feedback
As touched upon earlier, the amount of data and feedback provided with every shot is impressive and can lead to game improvement.  If you are someone looking to improve your game, the recipe for game improvement starts with data and feedback from the shots you are hitting.  
The pro golfers are utilizing this data at high level and you can get a taste of it through a golf simulator. When paired with the right amount of time in addition to proper golf instruction, you have the recipe for improvement and growth for your game.

Video
With the controlled environment of a golf simulator, a golfer is able to record his or her swing and utilize for game improvement or simple enjoyment.  Ever wonder what you look like swinging the club? It is simple to use your smartphone and purchase a golf selfie stick to record and analyze your swing.  
There are free apps such as hudl that allow you to draw the lines and break down your swing. Many golf instructors online are now analyzing swings and you can stay in constant contact with your coach even during the winter months.

Affordable
Just 10 years ago, a home golf simulator was not very realistic for the majority of golfers.  With the cost 10 years ago being close to $40,000, many people were eliminated even if they had the space in their house or garage.  
However, with the advancement of technology and new products that are on the market, you can get started at in the range of $500-$10,0000.  Depending on your budget you are able to make selections for each of the essential pieces that are needed for a golf simulator.
You might be surprised at how affordable it can be and the years of entertainment and fun that it can provide.  One great thing is that you don't have to worry about losing golf balls!

Final Thoughts
There are many benefits of a golf simulator in your home.  Personally, I enjoy the time I get to spend with my kids and my father playing golf together.  Ultimately, golf to me is about spending quality time with people we enjoy, competing and trying to do our personal best.  Being able to play golf 365 days a year, if I so choose, is liberating and has helped with the overall quality of life.
Seasonal depression can hit when the temperature is 15 degrees and there is a foot of snow, but the golf simulator can provide that release and be an excellent alternative during these difficult months.  The technology today is so impressive and accessible to many people.
Are you ready to go on your journey? I have completed all of the research and have written many articles to help guide through the budgeting and selection process, what space you need, and how to improve your game. While it is a big decision, we are here to help and the decision I made is one with zero regrets.