The SkyTrak has been a game changer for me!
I went from scoring on average between 74-78 down to between 68-74.  The consistency from the ball striking and getting to play golf 365 days a year in my golf simulator setup have been a game changer.
Overall, I am able to work the ball both ways, control my ball flight and have increased my swing speed from 98 miles per hour up to 106 miles per hour on average.  I occasionally wil max out at 109.
In the process of building a golf simulator, many want to research and ensure they have explored all options in the simulator world.
We know that a golf simulator can be setup for as cheap as $1000, while some may spend in the middle range around $7,000 and then there are those that have the $15,000 and up budget.
Whatever fits your budget and your game, there are many options on the market today.
My overall experience with the SkyTrak has been phenomenal and I have played over 700 rounds of golf.
Recently, I was fortunate enough to play on several different systems that I would like to present as alternatives.  One of they keys to ensure you don't over look is the importance of the software runs the system. 
SkyTrak when paired with The Golf Club (TGC) software is a great combination.  With over 100,000 courses as options that include Augusta, Pebble, St. Andrews, Whistling Straits, Bethpage Black you will never grow bored of the courses and the graphics are amazingly impressive!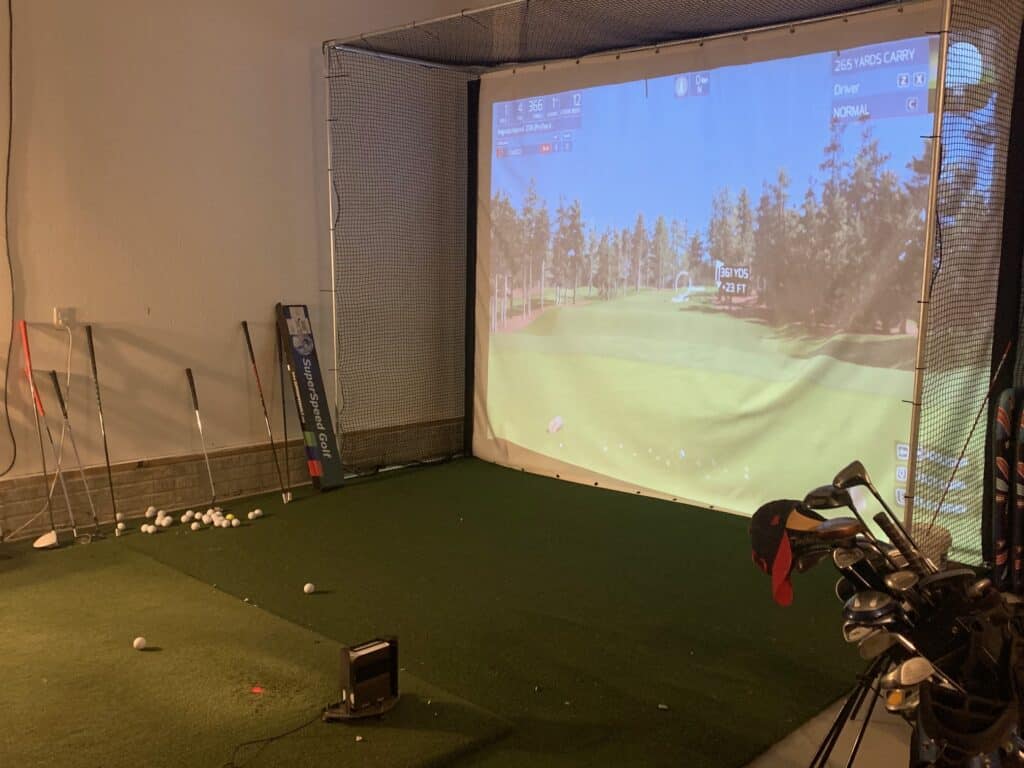 Here are the top 4 alternatives to SkyTrak:
FlightScope X3 Launch Monitor
Foresight GC2 Launch Monitor
FlightScope Mevo+ Launch Monitor
FlightScore Mevo Launch Monitor
Alternative #1: FlightScope X3 Launch Monitor
The closest thing on our list to the Trackman, but on average around $3,000 less than your Trackman.  Flightscope provides a wide range of options in their launch monitor to match your budget and your needs. 
The FlightScore X3 is their top of the line model to give you 50 data points and the key information needed.
If you are an aspiring professional golfer or high level golf instructors and need the data that is accurate and plenty of it, I would highly recommend checking out the price at Rain or Shine Golf for X3 Launch Monitor.  The features on this launch monitor are highly impressive and can help someone get better!
Pros
50 Full swing, chipping, and putting data parameters
Overlay of swing data with club data
Challenges to practice smarter
Fusion Tracking Technology
Track shots in real time
Shot groupings
3D Swing Plane
Short game
Video analytics
Skills App
Environmental Optimizer
Cons
Alternative #2: Foresight GC2 Launch Monitor
For half the price of the above item, you can be a proud owner of a Foresight GC2 Launch Monitor.  The versatility to take this launch monitor indoors and outdoors and its overall performance indoors is difficult to beat at this price point.  
If you do not quite have the budget for a Trackman or Flightscope, but want serious data that will help you improve, than the Foresight GC2 is a wonderful option.
Pros
Easy transition between indoor and outdoor
Trusted by professionals
Stereoscopic camera system (10,000 frames per second)
Option add ons – Head Measurement Technology
True clubhead analysis
Ease of use
Includes impact and location on club face
COmprehensive data at your fingertips
Cons
Where should I buy from?
I would highly recommend Rain or Shine. The options, pricing, customer service and financing offers are difficult to beat! Check out our links below: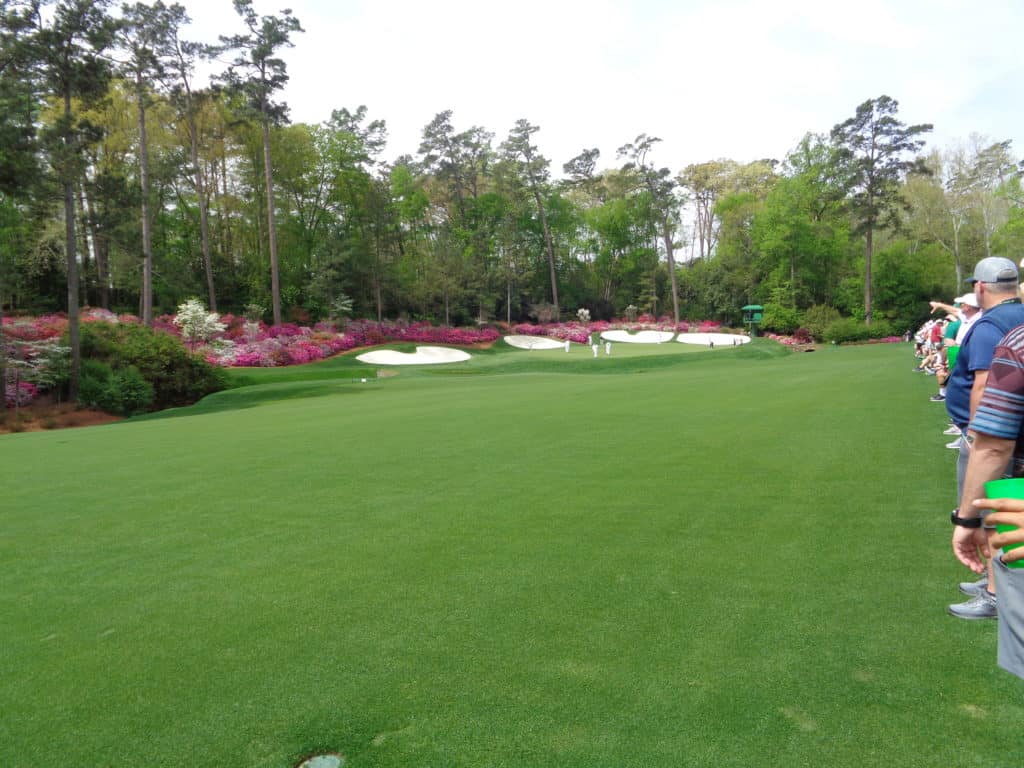 Alternative #3: FlightScope Mevo+ Launch Monitor
At a similar price to the SkyTrak you can have a similar performing launch monitor with better performance outdoors than the SkyTrak.  Overall, the barrier with the Mevo+ is the depth needed in indoor situations.  This launch monitors provides 16 data parameters and can be paired with the TGC software
Pros
Pairs with TGC software
Light and very portable
Easy connection
Access to FlightScore golf app
Entertaining
Cons
Depth requirement in indoor spaces (4-7 feet needed)
Alternative #4: FlightScope Mevo Launch Monitor
This entry level pricing is around $1500 less than the SkyTrak or Mevo+ can be utilized at your range sessions or indoor.  Certain setup requirements are needed to make it happen.  If you are really tight on your budget and can't spend the extra for the plus or the SkyTrak this entry level launch monitor can provide some quality data to get you game headed in the right direction.
Pros
Inexpensive
FlightScore App
Can be used indoors or outdoors
Cons
Depth requirement in indoor spaces (4-7 feet needed)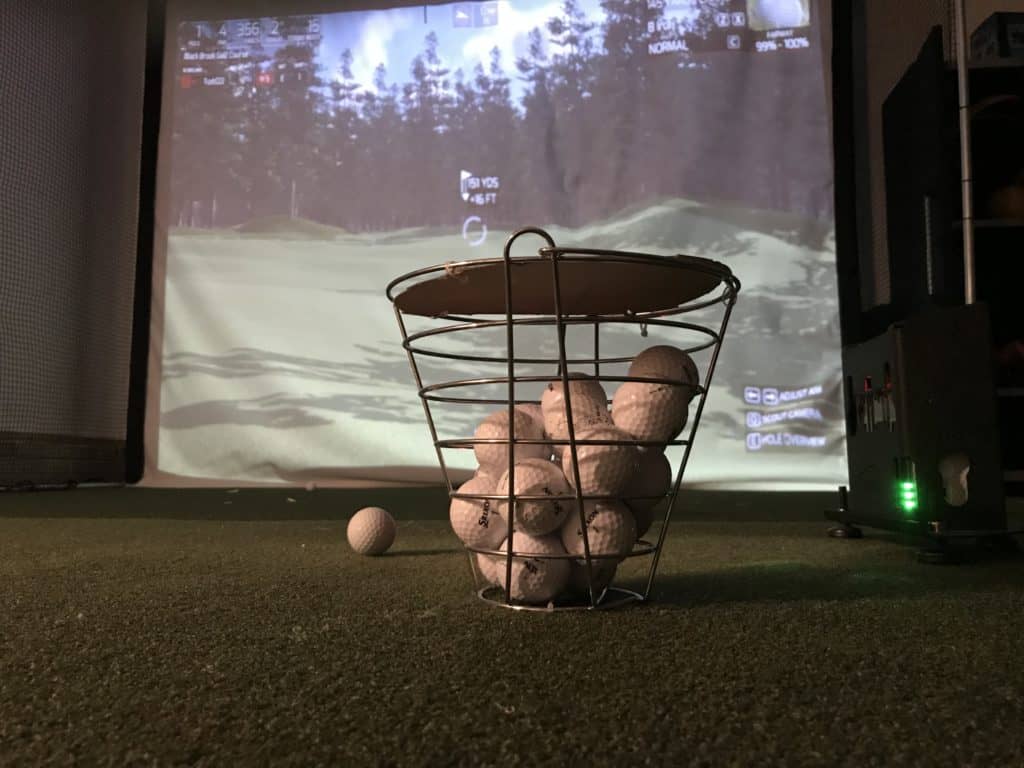 SkyTrak Comparison
So you can see the comparison in these categories to the SkyTrak, I do provide a quick overview of the SkyTrak as well.
The SkyTrak Launch Monitor sells for around $2,000.  So if you are the golfer that wants to get better and enjoy some simulator golf, but can't break the bank to do it, then the SkyTrak is a great option. 
This versatile product can be used indoors and outdoors and can be paired with The Golf Club (TGC) software to provide a fantastic, real life type of simulator experience.
Overall, I went with this option for my golf simulator build and am thrilled with my choice.  I was able to build a complete golf simulator setup for $7,000 total. 
This included the SkyTrak, TGC software, gaming computer, enclosure with netting, HD Impact screen, projector and hitting mat.  The overall package was a great deal and I have now played over 700 rounds of golf on courses like Augusta, Pebble, Whistling Straits, and St. Andrews.  The experience is incredible!
Pros
Accuracy holds up when tested against most expensive products
Compatible with TGC Software providing a great simulator experience
Professional grade at a great price
Entertaining
Portable
Tracking data to performance
Multiple software options for simulator experience
Cons
Shot delay
Alignment can be difficult
Why Buy A Launch Monitor?
Golf is a ton of fun!  Golf indoors during winter months is a great release from the rigors of life and a great opportunity to practice your golf game.  True game improvement can occur when you are able to play and practice 12 months out of the year. 
When your game stops for 3-5 months due to winter or other factors you take steps backwards.  As Ben Hogan said, "the secret is in the dirt."  To get really good at golf, a golfer must hit many golf balls with the right setup, instruction and now feedback.  The feedback provided by these golf launch monitors can be game changers.
When you pair the launch monitor data with your smartphone and a recorded swing you are able to make technical changes to become more consistent and on overall better ball striker.
Plus, the amount of fun you can have with friends and family in your golf simulator setup is difficult to beat!  Spending 3-5 hours on a Saturday on a snowy day in January playing Pebble Beach of TPC Sawgrass or even Bay Hill club will not only help you get better as your compete and play, but it will be a ton of fun!
It has been a game changer with my scores and in my life as a whole.  I can now play or practice 365 days a year and enjoy the game I love on my journey to be my best possible version!
How To Decide What is Best For Your Situation?
It ultimately starts with budget and what you are seeking for out of your launch monitor.  For me it was about setting up a simulator experience at a quality price.  The technology was comparable enough in the SKyTrak to the top end when I saw numerous side by side comparisons. 
I must also say that the TGC experience is difficult to beat.  When I would play on commercial units or a friend of mine that had one at his house, the softwares compared to TGC seemed inferior.  The graphics and the overall realistic nature of it left a lot to be desired.
So what is your why?  Do you want exceptional data (see first two options) or a simulator experience (see options 3 and 4).  Overall, once you identify your why for the purchase, the decision becomes much easier!