Many of us are on a golf journey to try to get better and enjoy the game as much as possible.  Good or bad, our level of enjoyment often is closely connected with how we play golf.
There are the ups and downs and the roller coaster that comes with every golf season and sometimes even within each round of golf.  
As a result, we are all seeking ways to get better.  Just maybe we can find that little secret that can take us to the next level and find our own little recipe that is our personal "secret in the dirt." 
I did something that seems somewhat counterintuitive, but the results have been rather impressive. I shortened the shaft of my driver by an inch.  
After I had read a story on golfspy.com, I was convinced that I needed to give it a shot.  My local PGA Pro cut an inch off of the TaylorMade R11S and I was in business.
I share my results below using my launch monitor to measure comparisons and my own testing.  I also took my new shorter driver out of the course to see the playability.
Update: I have now tested in 2019 and in 2023. My first test, noted above took place in 2019, recently in early 2023, I re-tested the numbers on my golf simulator. Check out the results below.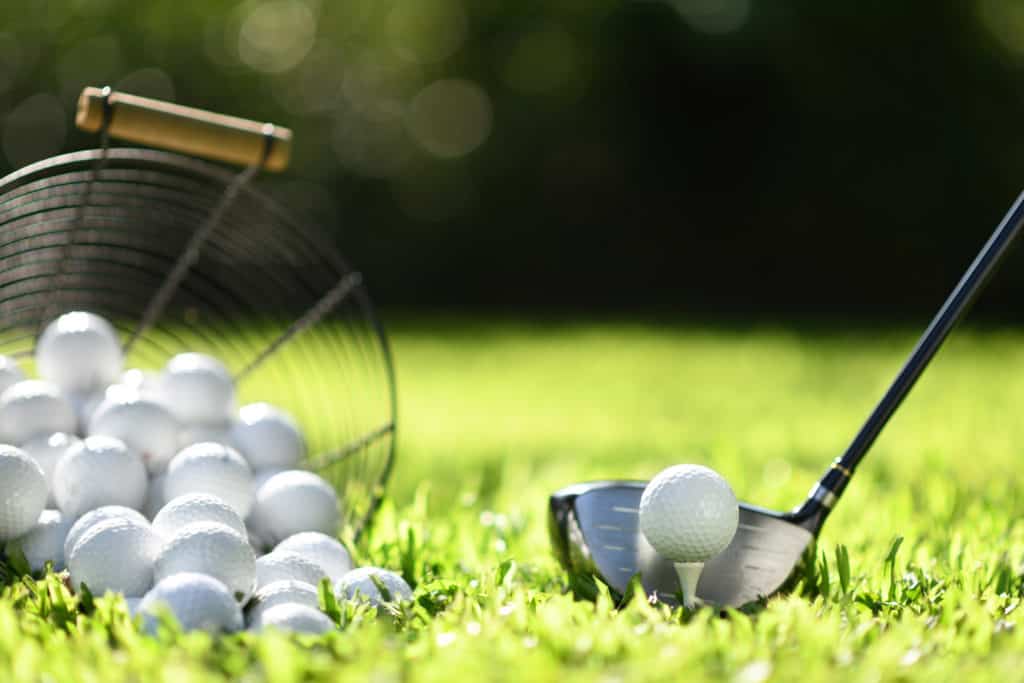 Most Recent Test in 2023
44.5 Driver Shaft
| | | | | | | |
| --- | --- | --- | --- | --- | --- | --- |
| Shot Number | Carry Distance | Total Distance | Ball Speed | Spin Rate  | Launch Angle | Shot Shape |
| 1 | 249 | 268 | 156 | 2408 | 9 | Draw |
| 2 | 259 | 275 | 155 | 2952 | 11 | Fade |
| 3 | 257 | 277 | 160 | 2764 | 9 | Draw |
| 4  | 261 | 278 | 161 | 2206 | 10 | Fade  |
| 5 | 250 | 270 | 151 | 2738 | 11 | Straight |
| Averages | 255.2 | 273.6 | 156.6 | 2613.6 | 10 | NA |
45.5 Driver Shaft
| | | | | | | |
| --- | --- | --- | --- | --- | --- | --- |
| Shot Number | Carry Distance | Total Distance | Ball Speed | Spin Rate  | Launch Angle | Shot Shape |
| 1 | 260 | 280 | 153 | 2615 | 13 | Straight |
| 2 | 255 | 272 | 155 | 2850 | 13 | Fade |
| 3 | 255 | 270 | 153 | 2326 | 11 | Draw |
| 4  | 253 | 270 | 154 | 2750 | 12 | Fade |
| 5 | 255 | 275 | 153 | 2494 | 12 | Draw |
| Averages | 255.6 | 273.4 | 153.6 | 2607 | 12.2 | NA |
44.5 vs. 45.5 Shaft Length Driver: Final Results
The total distance was within .2 yards of each other, even though my ball speed was 3 miles per hour faster with the 45.5 inch shaft driver.  This tells me that the the launch conditions on the shorter shaft produced better results in yards per mile per hour of ball speed.
Pretty interesting that my spin rate average was 2613 with the 44.5 shaft length driver and 2607 with the 45.5 shaft length driver.
With all 10 shots I was able to hit the ball in the fairway or the first cut off rough.
I didn't notice an increase in accuracy with the shorter shaft lenght.
Should I Shorten My Driver?
It depends! If you are currently struggling with your driver, it would be worth trying. You chould actually increase your ball speed from hitting the ball more on the center of the face. This is the greatest advantage of the shorter shaft length.
In our constant effort to get better, I would highly recommend shortening your driver by at least an inch. Over the years, the lengths of the driver shafts continued to get longer and longer as manufactures looked for ways to help consumers gain extra yardage. 
As a result, some golfers struggled to hit the center of the face frequently and a greater dispersion of shots started to creep in. As the drivers have continued to increase maybe you have continued or started to struggle with your driver.
Little did you know that this might be the little secret to help you game.  I am confident it has helped my game as the results below will show you.
How Long Are Driver Shafts?
Over the years, drivers have increased from 43 inches in length to close to 46 inches.  The majority of the clubs on the market today will range between 45 and 46 inches. However, on the PGA Tour, since the mid 2000's the length of the driver shafts have held steady at 44.5".  
An interesting little fact that grabbed my curiosity as well.  I started wondering if I could possibly hit my driver with a shorter shaft and not lose distance. So I decided to conduct my own experiment.
In addition, in the news was Rickie Fowler hitting a 43.5" driver and cutting his 3 wood down to 42."  He won with that driver length on tour at the Honda Classic. So I decided to go for it and contacted my local pro for some help.
Why You Would Consider A Shorter Driver Shaft – Reason #1
You really don't lose distance.  As someone that stands only 5 foot 9, I am often seeking additional distance.  Sometimes this results in the occasional snap hook and then I would try to manipulate the swing with the driver the rest of the round. 
I would have moments of 3-4 hole stretches where I would hit the ball really well and then lose it on a hole where I would try to really step on one.  
The driver became an ongoing battle.  In my golf simulator at home, I would often hit my 3 wood and would be very precise, I continued to seek the solution to my driver woes and then came across the thought of shortening my driver. 
My overall average when I took 10 swings with each club on my SkyTrak on the 1st hole at Whistling Straight was 266.5 yards with my 44.5 inch driver and 259.4 yards with my Callaway Epic 45.5 inch driver. 
What I may have lost with the one inch in a shorter driver length, I made up with center contact and being comfortable. I am really confident going at a shot with the shorter shaft.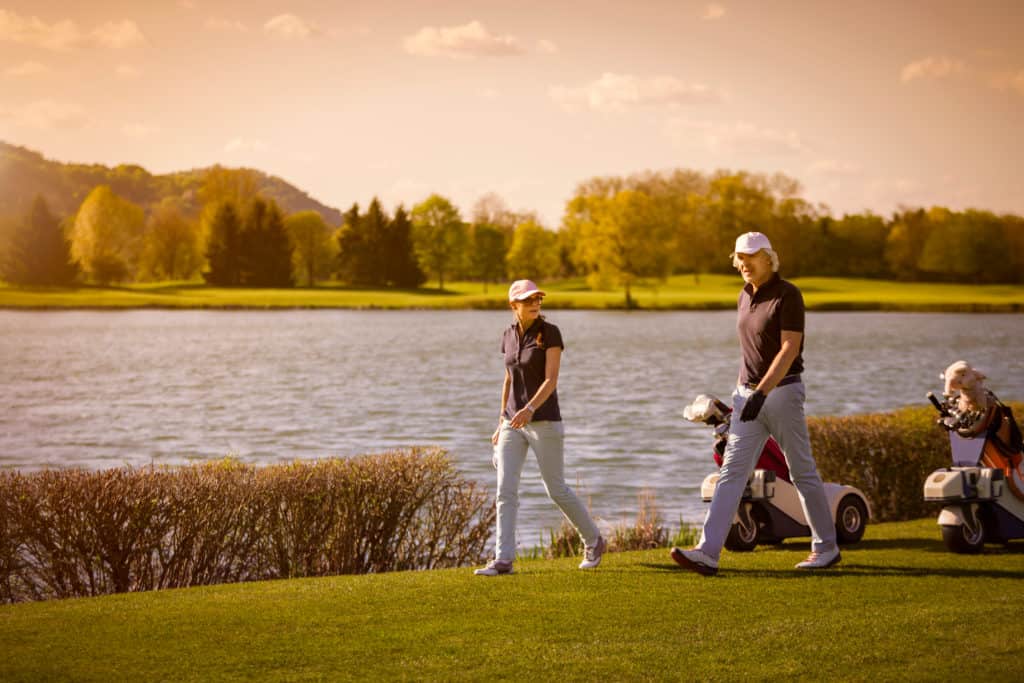 Why You Would Consider A Shorter Driver Shaft – Reason #2
You gain accuracy!  On my 10 shot test on the 1st hole at Whistling Straits I hit the fairway 8 out of 10 times with my TaylorMade R11S 44.5" driver and only hit the fairway 5 out of 10 times with my Callaway Epic 45.5" driver.  This is a 30% difference and allows me to play from the fairway.
In my most recent round outside, I was able to hit 11 of 14 fairways and launched several drivers over 260 yards in some pretty cold weather. Last year I averaged hitting 8 of 14 fairway in over 70 rounds of outdoor golf.  The accuracy and the confidence gained was incredible.
Why You Would Consider A Shorter Driver Shaft – Reason #3
I have greater confidence!  Since my driver is the club I have struggled the most with, during rounds I often think about my driver and worry if I can keep it in play.  Now I am able to look forward to the challenging tee shots that await during a round.
My irons and short game have always been consistent and now I feel the same confidence with my driver for the first time in my life.  Since it is late winter in the northeastern part of the United States, I have played many more simulator rounds to date with my driver than outdoor rounds.
With my golf simulator rounds, I compared my birdie rate over the past 10 rounds with each driver.  I have gone from an average of 1.5 birdies per round to 3.2 birdies per round.
Of course there are other areas that impact this, but I find myself more often in the fairway pushing 260 to 270 and bringing par 5's into play in two shots or even little 60 degree wedges into these holes.
Should I Shorten My Driver – My Results
Initially I had better results in 2019, but most recently did not see much advantaged gain. I have become better with the driver over the past 4 years. The weaker you are with the driver, the more benefit you will gain from using a shorter shaft.
Test: I used my SkyTrak golf setup.  I am fortunate to have a golf simulator bay in my garage.  I built this over 5 years ago and have played over 1,000 rounds of golf on my simulator. 
I have enjoyed it greatly as I get to play some of the best courses in the world regardless of what the weather is doing.  It also allows me to run tests like the one I did below as I tested my two drivers that I have.
To learn more about my golf simulator setup and learn how you can possibly build one in your home, visit here.
2019 Test
TaylorMade R11s 44.5" vs Callaway Epic 45.5" 
TAYLOR MADE R11S – 44.5" Driver
| | | |
| --- | --- | --- |
| Shot # | Distance | Fairway  |
| 1 | 265 | ✅ |
| 2 | 273 | |
| 3 | 254 | ✅ |
| 4 | 272 | ✅ |
| 5 | 264 | ✅ |
| 6 | 263 | ✅ |
| 7 | 268 | ✅ |
| 8 | 265 | |
| 9 | 272 | ✅ |
| 10 | 260 | ✅ |
| Totals | 265.6 Average | 8/10 |
CALLAWAY EPIC – 45.5" Driver
| | | |
| --- | --- | --- |
| Shot # | Distance | Fairway  |
| 1 | 261 | ✅ |
| 2 | 251 | ✅ |
| 3 | 235 | |
| 4 | 275 | |
| 5 | 277 | |
| 6 | 252 | ✅ |
| 7 | 262 | |
| 8 | 258 | |
| 9 | 266 | ✅ |
| 10 | 257 | ✅ |
| Totals | 259.4 Average | 5/10 |
What Does the Golf Spy Article Results Show?
The Golf Spy approach was much more scientific as they used 6 different golfers and used a 43.75" and a 45.75" inch drivers for comparison.  They saw a .4 yardage reduction in carry distance and saw an increase in accuracy of 5 years.
Offline shots went from 16 yards offline to only 11 yards offline.  As a result, golfers lost less than a yard of distance and gained 5 yards of accuracy. The results speak for themselves. It is interesting to see the images they collected on the center ball contact. 
I wanted to see if my results were similar to theirs.  
Check it out here: https://mygolfspy.com/mgs-labs-is-longer-really-longer/
Speed Training Recommendation
In our effort and journey to hit the driver better, I have also taken advantage of some speed training that has paid major dividends.  A great option to improve your driver is actually doing some speed training to be able to hit all of your clubs further.
I have had great results with SuperSpeed Golf.  They utilize protocols that capitalized on over speed training. With the purchase of their system you receive 3 training golf clubs.  
These can be purchased through Amazon or the SuperSpeed site. See discount code below if purchasing from the SuperSpeed site.
One is 20% lighter than your driver, another is 10% lighter than your driver and the 3rd training club is 5% heavier than your driver.  They come color coded to easily identify the right club as your progress through the training protocols.
There are multiple levels of protocols that you use to help you continue to increase swing speed and make it more permanent  
The training protocols take 8-10 minutes each time and you complete the protocols 3 times per week.  The body needs time to recover. Part of the training involves developing your brain to be able to swing. 
The concept behind this all is to train at faster levels, so the body and mind can adjust to this new speed.  I was someone that was swinging between 100 and 102 and recently measured out at 108 to 109.  
When I swing the green training club (20% lighter) I will swing in the 120s.  The protocols are easily accessible on their website and on youtube.
The training does not exhaust you and you are able to easily compile with the training schedule.  On average golfers will see a 5-8% increase in swing speed, which could result in 20-30 yards with the driver depending on your current driver swing speed.
One interesting note is that the speed training also helps you with the biomechanics of the swing as they improve as well.  Check out my full review on the SuperSpeed Golf System, here. 
Also, if you are interested in purchasing, and who wouldn't want 20-30 extra yards off the tee, use our discount code: Golfjourney365 here.
Check out the Training Protocol – Level 1:
Related Questions
What are the driver lengths of the pros on the PGA Tour?
Since the mid 2000's drivers lengths on the PGA Tour have held steady at 44.5 inches.  Here are some pros that have been reported to use shorter drivers:
Rickie Fowler – 43.5"
Tony Finau – 44.75"
Tiger Woods – 44.5"
How much should I shorten my shaft?
I would recommend starting with one inch as you can always take off another half inch or more, but start with one inch and test it out.  The shaft will become a bit more stiff due to the reduced length. This may help you if you are having trouble controlling the curvature of your drives.
What driver would you recommend?
I have had my most success with the TaylorMade Drivers over the years.  You really can't go wrong with the great options on the market today. Here is a club I would buy right now if I was going to upgrade my TaylorMade R11s.
Take Action…
Are you tired of playing the same old golf.  Well it is time to take some action and get better.  Make sure you check out our posts on getting to the next level.  We have created posts on breaking 100, 90, 80, and even 70. Check out the posts here:
If you are tired of being the shortest hitter in your group make sure you check out SuperSpeed Golf.  Another recommendation we have is SwingMan Golf. We have heard back from a varietty of people who provide rave reviews for their membership offers.  Check them out here:
Gain 30-40 yards in 30 Days – Swing Man Golf
As far as online instructors, we have reviewed many of the top online golf instructors.  In today's world we are fortunate to have access to the best instructors around. Gone are the days of having to rely on the major golf publications and the golf teaching industry has come along way in the quality of the information provided.
Here is a list of golf instructors that we have reviewed: