One of the great aspects about  today's world we are fortunate enough to live in is the access to some of the brightest minds in the game of golf.  Some of the current players, former players and golf coaches have some of the brightest minds and are great communicators with tons of potential to help amateurs of all ability levels.  The list is long and the access is incredible. 
With today's connected world, we are able to learn from these golf experts and improve our own games.  The amount of free information is incredible and provides hours and hours of information that can help us break through our next barrier with our scores. 
One must be careful to be able to process the information, but at the end of the day, we consider all angles and all perspectives.  
Here at golfjourney365, we can help you process that information and make recommendations on the best in the business.  In my opinion, Mark Immelman is one of the best.
You might be thinking who is Mark Immelman. That is perfectly fine, let me help you answer that question and you can walk away possibly having found someone that can help you in your own golf journey.
On my own personal golf journey, I discovered Mark Immelman several years ago.  I have been a close follower of his golf podcast, "On the Mark Podcast." Mark is a passionate golf instructor that loves the game of golf.  Weekly, he brings us some wonderful golf interviews covering the golf swing or the mental side of the game is discussed with former golfers, current golfers, or the best instructors in the golf world today. 
He also will interview people who have created new products such as SuperSpeed golf as they explore the new product and the concepts behind it.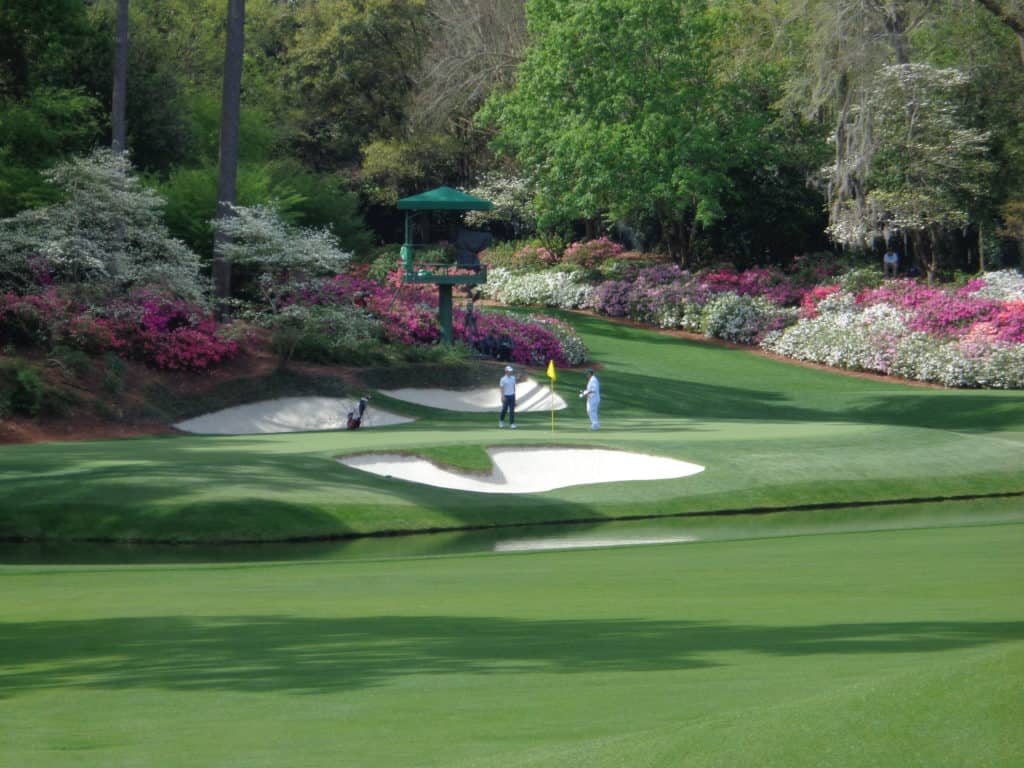 Table of Contents
Who is Mark Immelman
On the Mark Podcast (Including Chart)
How can Mark Immelman Help Your Game
Mark Immelman – Scandously Simple
Our Experience with Mark's Teaching
Related Questions
Take Action – Get Better Today
Who Is Mark Immelman?
Mark is an South African born teaching golf professional who hosts the "On The Mark Podcast" and calls golf on the PGA Tour the streaming mobile app and PGA Tour Radio.  He is also the Director of Golf at Columbus State University. He currently lives in Columbus, George with his life and two daughters. Ultimately, he is a broadcaster, author and golf coach that has a great passion for the game.
On The Mark Podcast
The On The Mark Podcast typically has a show once a week with some of the biggest names in golf.  The range of guests are former players, current players and some of the sharpest and most current minds in the game of golf.  Mark does an excellent job interviewing his guests and asking questions that furthers the discussion.
He thinks like a player and provides the proper questioning at the perfect time to further the discussion and poses the questions that the fans want to hear more about.  I have listened to Mark over the past several years and have listened to just about every podcast he has ever recorded. Here is a list of our top 15:
| | |
| --- | --- |
| Podcast Guest | Ranking |
| Paul Azinger | 1 |
| Gary Player | 2 |
| Shawn Clement  | 3 |
| Monte Scheinblum | 4 |
| Justin Thomas | 5 |
| Nick Price | 6 |
| Joey Mayo | 7 |
| Mike Napoleon – SuperSpeed Golf | 8 |
| Grant Waite | 9 |
| George Gankas | 10 |
| Zach Johnson | 11 |
| Mike Bender | 12 |
| Bob Rotella | 13 |
| Davis Love III | 14 |
| Brooks Koepka | 15 |
You will find some of the best golfers of the past in Gary Player and Paul Azinger, some of the best players of today in Justin Thomas and Brooks Koepka.  Some of the sharpest minds in the game that are changing golf instruction in Shawn Clement, Monte Scheinblum, Joey Mayo and George Gankas. Then on the mental side of the game you have Bob Rotella.  Have you ever read his book? It is a great read, check price here.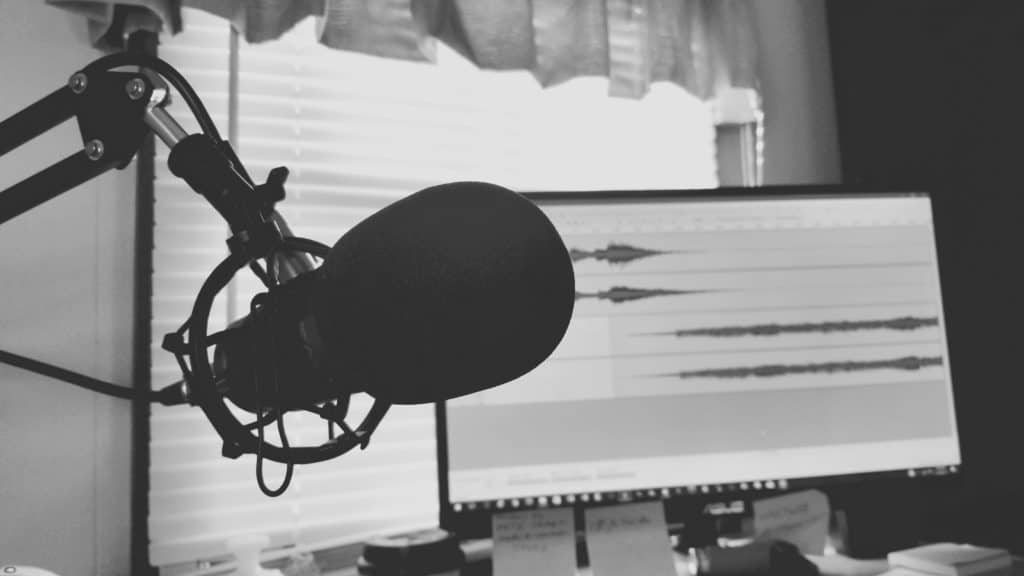 The interviews with the former players are priceless in being able to see their mindset and approach to the golf swing.  The simplicity in which Paul Azinger used is rather impressive.
I was able to learn about some of the best new teachers in the game.  The interview with Shawn Clement is a must listen to and it is difficult to pass up the chance to learn more about George Gankas, someone that is changing the game and coaching players like Matt Wolff. 
Joey Mayo, who has been somewhat controversial, is a bright mind that is worth listening to.

Overall, the quality of the people being interviewed is top notch and difficult for other golf podcasts to come close to matching.  We have written reviews on some of these new and bright golf instructors in the game.
I want you to have the best access to the sharpest minds.  I believe Mark Immelman does a great job helping us further understand what the golf instructor is all about. Check them out here:
How Can Mark Immelman Help Your Game
Mark brings us the latest and greatest information in the game of golf.  He has an ability to break down the information and ask the right questions to help us process all of the information being presented. 
In addition to a great level of knowledge of the golf swing, which helps him ask the right questions, he has a ton of experience helping current and former professional golfers as a golf instructor himself. 
Another area that I find very beneficial is his experience as a college golf coach, he understands the pros and cons of making certain swing changes and the challenges that are present with the mental side of golf.  As we know, the mental side of the game is so important.
Some of the areas that Mark often asks questions about is ball position and using the flight of the ball to fix the swing.  He uses some of his go to quotes to show his approval for what is being said.
Overall, you can feel and sense his passion for the game of golf and his love for helping others improve their game.  Like many of us at golfjourney365, he has a younger kid who is trying to reach her full potential in the game of golf. He often asks questions from the parent perspective in support kids in their golf journey.
Some of his major beliefs that come out in the golf podcast include:
Watching the ball flight can tell us what the clubface is doing at impact and the path of the swing.  The ball flight is our best teacher. Even with all of the ball monitor data that we know we have, all we really have to do is read the ball flight.
The ball flight laws are vital to understand for future success.  The ball is going to start where the club face is aimed and spin in relation to the club path.  
He often talks about how there is no one way to swing the club, but that the swing should be repeatable and produce solid contact.
Overall, I appreciate his ability to keep the swing simple and to work with each individual golfer.  He loves to learn about the different teachings, which is right up my alley. I love to hear about the different approaches and try to take a little bit from every teacher. 
For example: I love the simplicity of the movement and target approach of Shawn Clement. I also believe in directing the momentum that Mike Malaska recommends.
I also appreciate the approach by Monte Scheinblum who takes a great deal of the typical approach and asks some key questions and provides solutions that we wouldn't have thought of on our own.  Mark has the ability to ask the right questions at the right time to help us all learn more about the game.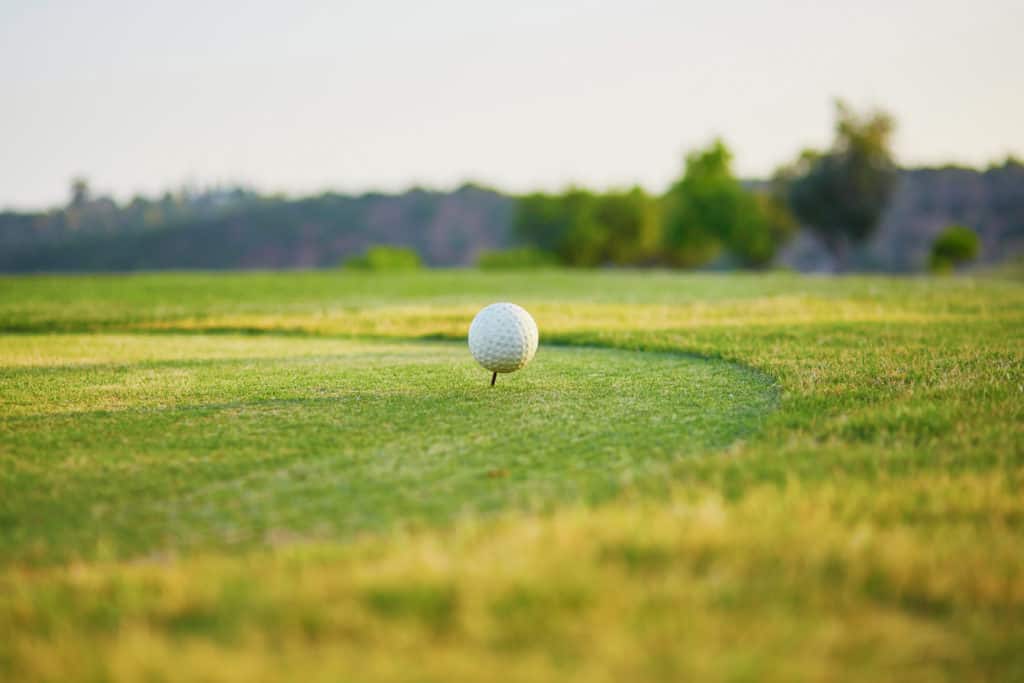 Mark Immelman – Scandalously Simple
Mark is also an author.  His book is relatively inexpensive and provides a great overview of his approach to the golf swing.  You can sense his overall belief in controlling the clubface and that the ball will give us great feedback about what the club face did on every swing. 
The ball doesn't know if Tiger Woods is hitting it or if some amateur is on a course on a Saturday morning. The ball will react to the club face. He believes that a great deal of power can come from the forearms and the wrists within the golf swing.
Our Experience with Mark's Teaching
I have read his book and appreciate his simple approach to the game.  He often talks about on his podcast the importance of playing the game.  He believes too many golfers can get stuck hitting shot after shot at the driving range, but we must find a way to play golf more often to learn how to score.  I would agree with this greatly.
Within the past several years, I was fortunate enough to research and then build a golf simulator in my garage. I have now played over 500 rounds of golf on the simulator and my golf striking sure has improved.  However, I also have learned to play golf. (Check out my posts – Golf Simulator: 500 Rounds Later)
What I mean by that is I have learned to make pars from different spots and take advantage of birdie opportunities when they present themselves. Having played over 500 rounds plus my annual 70 or so rounds in actual golf has helped me shoot lower scores and strike the ball so much better. 
Find you way to play more golf or put yourself in more real life situations at the driving range by setting boundaries and play a course in your head. For example, picture the first hole at a course you play and set the right and left side of the fairway and try to hit the shape shot that the hole calls for.
Go through each shot on a course and go through your pre shot routine.  Find your target and attempt to hit that target keeping the ball inside the boundaries you have set.  
I also first learned of SuperSpeed Golf from an interview Mark had with the founder.  I then purchased this system and have gained about 5-6 miles per hour on my driver swing speed resulting in some significant yardage.  This has also helped with my irons and have found my carry distances to be better in the early part of the current season.
I would recommend checking out SuperSpeed Golf. 
Here is a complete review that I wrote:
SuperSpeed Golf – Read our Full Review
And if you are interested make sure you use our discount code to save 10%.  The code is Golfjourney365 and can be used here.
Related Questions
Is Trevor Immelman related to Mark Immelman?
Yes, they are brothers.  Mark often refers to the Masters victory that Trevor has and tells stories about growing up together.  If you have ever seen Trevor's swing it is pure solid and one to learn from.
Does Mark Immelman still give lessons?
Yes, even through he spends a great deal of time on the road with the PGA Tour, he does provide golf lessons.  I love learning from his interviews and the insights that he provides. His podcast is truly special and a great treat to the golf community.
Take Action – Get Better Today…
Find a way to get better.  Part of that process or journey is learning more about the game of golf.  We don't have to try every swing tip or approach, but we can better understand what we are trying to do and learn from the ball flight laws that are out there now.  
Golf is a great game and it is even better when we are playing well.  Nobody wants to play poorly. My weekly dose of Mark Immelman helps me continue to learn, stay excited about the game and grow my understanding of a game I love.  
Nothing is better than trying out something new on my golf simulator or at the course and actually having something work.  My number one golf instructor right now that has had the biggest impact on me is Shawn Clement. I love the target based approach and non positional teaching approach that he applies.  
The ability to use gravity to help our swing and to utilize a natural, throwing like motion is liberating and has made me enjoy the game that much more.  The ball is currently jumping off the club from the Shawn Clement approach, combined with the SuperSpeed Training I have completed.
Both of these have been discussed on the Mark Immelman podcast, "On the Mark Podcast."  Make sure you check his podcast out today! Find a way to get better today and enjoy your golf journey, we know we will enjoy our golf journey and make the most of it!
Are you looking for ways to break through your next score barrier. Check out our series of posts below:
Related Prodcuts
Here are some quick links to different products related to the topic of golf instruction, golf speed, and golf simulators