A Rescue Club, also known as a Hybrid or Utility, is a club that often replaces the long irons in a golf bag and can be used from 150 yards and beyond from various lies.
The rescue clubs have become very popular among high handicap golfers, seniors, juniors and anyone with a swing speed of 100 miles or less with the driver.
Just about every golfer will have at least one rescue club in the bag and this even includes the professional golfers as we have seen an increase in the number of pros utilizing these versatile golf clubs.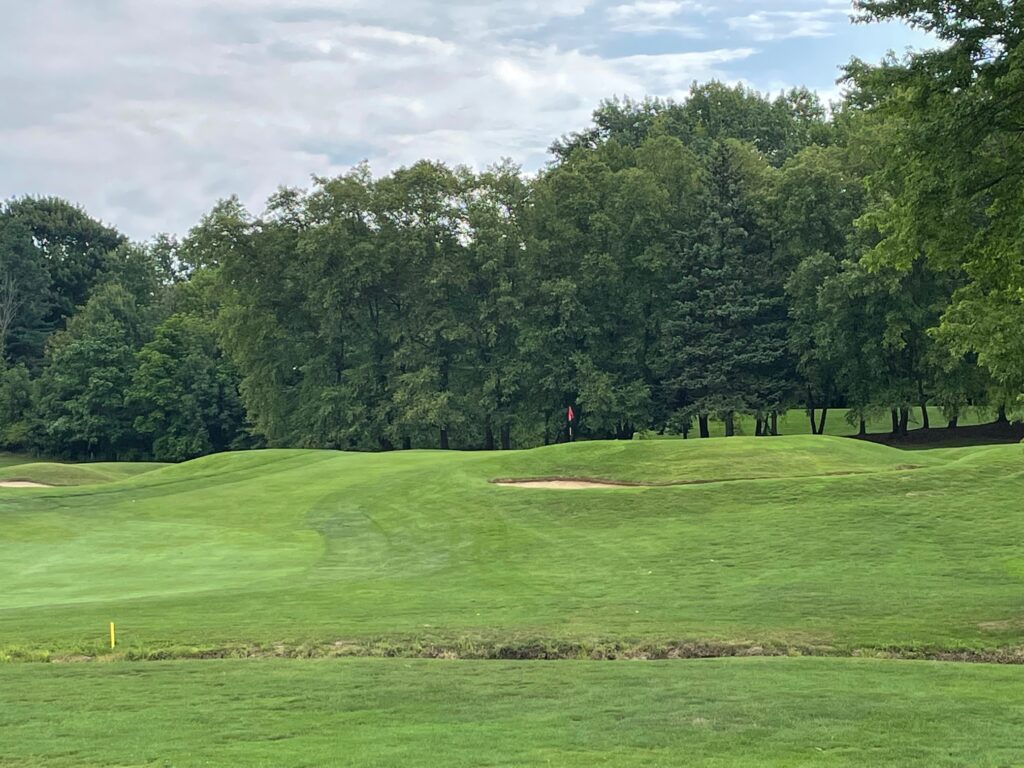 What Are The Pros of a Rescue Club?
Versatility!  The rescue clubs can be played from a fairway bunker, long rough, or fairway.  The club is designed to help the golfer launch the ball higher and further with less clubhead twisting compared to a long iron.
The rescue clubs have grown in popularity because they are easy to hit.  The long irons for many golfers are a thing of the past and the struggle to launch these clubs high enough and far enough made the game frustrating.  I golf with a handful of golfers that have replaced their 3 thru 6 iron with hybrids.  
The rescue club is engineered to help the golfer hit more tour quality shots.  While long irons rely on quality club head speed and strength, the rescue club is designed to help the everyday golfer with average or below swing speed still experience quality shots.
What Are The Cons of a Rescue Club?
For the golfer with plenty of swing speed, he or she might have trouble controlling the shot dispersion and distance control compared to a long iron.  For the golfer with enough swing speed, the long iron might be more precise in distance control and shot dispersion.
The elite golfer might select to carry a traditional 2 or 3 iron or even a utility 2 or 3 iron, which can help the golfer control the ball flight and the distance he or she needs to hit on a reachable par 5 or a long par 3.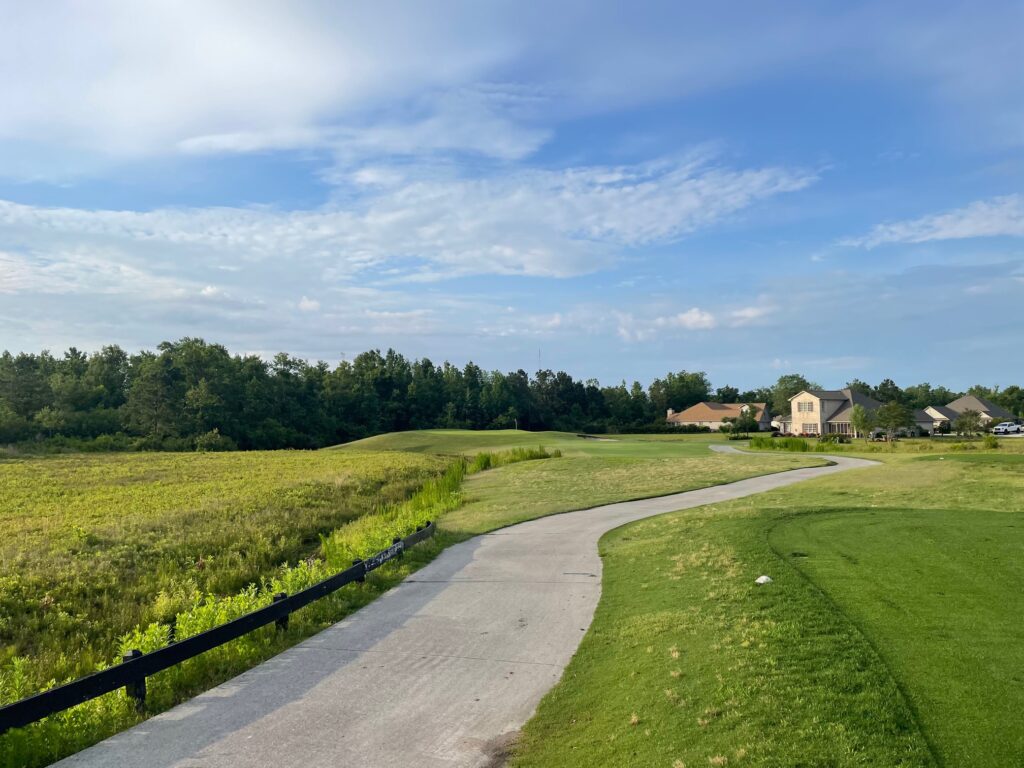 Should I Add A Rescue Club To My Bag?
If you swing less than 100 miles per hour with the driver, a rescue club might be a great option.  If your swing speed with a driver is less than 90 miles per hour you will want to consider 2-3 rescue clubs and once you are below 80 miles per hour you will want to consider 4-5 rescue clubs.
There are some other considerations:
How long is the typical golf course that you play?  The longer the course, the more hybrids you might need.
Have you experienced a loss of distance in the past 2-3 seasons?  If you have lost distance, it is time to consider the rescue clubs.
How would you rate your ability with your long irons on a scale of 1-10.  If you rate yourself at 5 or less, it is time to consider a rescue club.
Picture these scenarios:
Scenario #1: You have 190 yards left into a par 4 with water short of the green.  Do you prefer to hit a 3 iron or a 3 rescue?
Scenario #2: You are in the deep rough on a par 5 with 240 yards to the hole.  You simply need to advance the ball about 180 yards down the fairway. . Would you prefer a 3 iron from the thick rough or a rescue club from the thick rough?
Scenario #3: You approach a 200 yard par 3 with a forced carry of 170 yards and the wind is in your face.  Do you want the 3 iron or the 3 rescue?
For most golfers, the answer is probably pretty simple, they will prefer the engineering behind the rescue club compared to the difficulties and the precision from the long irons.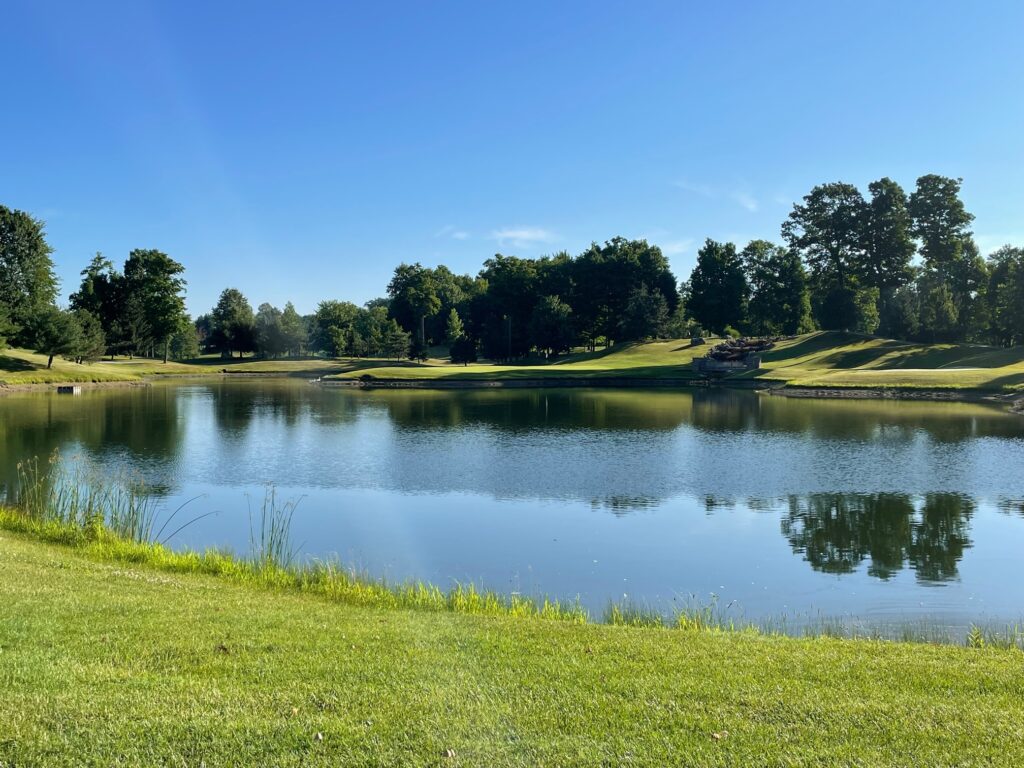 When Should I Use A Rescue Club?
Every golfer should consider how far they hit each club in their bag.  If you replace your 3 and 4 irons with a 3 and 4 rescue, you will more than likely use these clubs from a similar distance.
The key is to adjust and measure how far you hit each club in the bag.  I would recommend using a launch monitor to measure your carry distance with every club that you use in your 14 club setup.  Here is a process you can follow:
I would highly recommend each golfer create a distance chart like the sample below:
| | | | |
| --- | --- | --- | --- |
| Club | Carry Distance (100%) | 90% | 80% |
| 3 Rescue | 210 | | |
| 4 Rescue | 190 | | |
| 5 iron | 181 | | |
| 6 iron | 171 | | |
| 7 iron | 163 | | |
| 8 iron | 153 | | |
| 9 iron | 143 | | |
| P Club | 130 | 123 | 115 |
| Pitching Wedge | 118 | 110 | 102 |
| SW Club | 105 | 97 | 91 |
| LW Club | 90 | 82 | 74 |
This might be the most important information you can use to help you play quality golf.  I have heard so many stories and have seen it first hand where golfers completely over estimate how far they hit each iron.
They hit one 7 iron 165 yards one time and think this is their carry distance.  So they step up to a 165 yard shot, hit the 7 iron and end up in a bunker.  They blade it out of the bunker and are looking at a double bogey as their reality.  Instead, if they had the right club and hit the 6 iron, their chance of hitting the middle of the green would increase greatly!
Best Option: I would highly recommend a launch monitor!
These portable devices can be used at the driving range, golf course or set up in your home net or golf simulator.  These devices are game changers not only on being able to map your bag and know your distances, but they also provide quality feedback after on every shot and provide the following information:
Carry Distance
Spin Rate
Launch Angle
Spin Axis
Total Distance
Ball Speed
This information will help you map your bag, decide on which clubs are best for your game, develop a stock shot and much more.  I love using my SkyTrak 365 days a year in my golf simulator setup.
The process for mapping your bag can looking something like this:
Hit 5 shots with each club in your bag.
Log the carry distance and total distance for each shot.
Eliminate any outlier numbers (poor hits or low spin rates).
Take the average and create a map of your bag.
If you visit any PGA Tour event you will see plenty of golfers utilizing their launch monitors.  While most can't afford a Trackman, there are some very affordable options in the 500-2000 dollar range.  I own the SkyTrak and think the world of it.  
Here are the top 3 options to check out: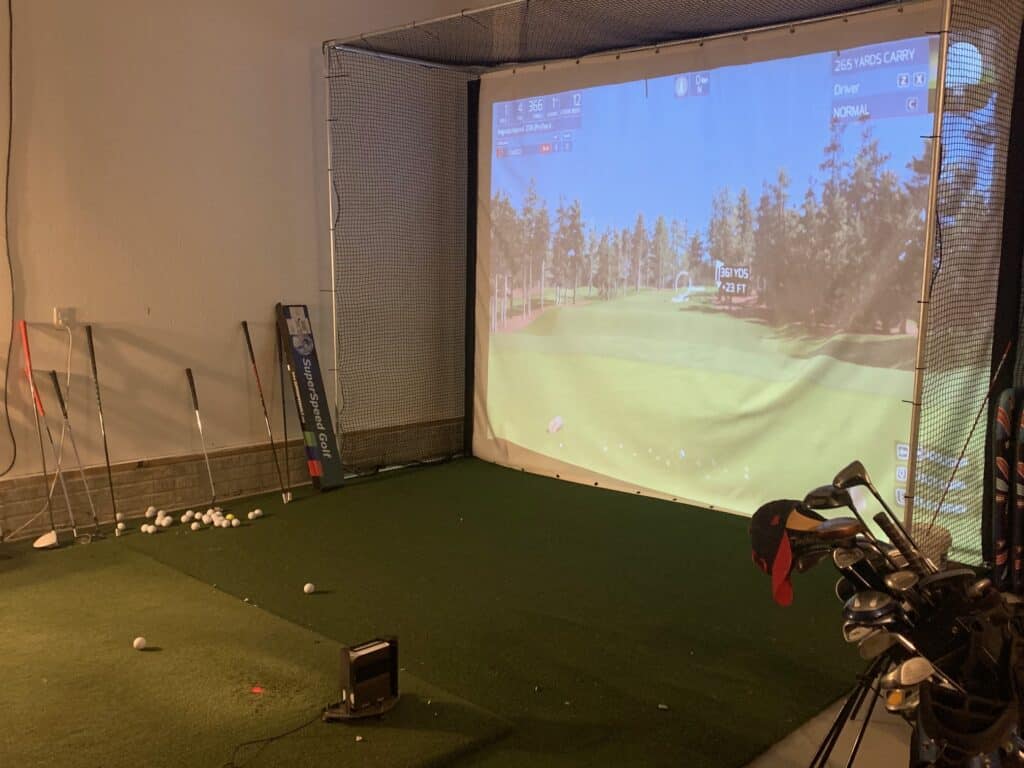 The First Rescue Clubs?
I recall Taylor Made creating a "Rescue" club around 2003 and then creating numerous lofts for this new designed.
In previous years, Adams Tight Lies had changed the way we thought of 3 woods and made them much easier to launch high and far compared to previous models.  Taylor Made took a similar approach and created a smaller head club, but with many of the same characteristics.  You might remember seeing the Adams Tight Lies info commercial played over and over again on cable television.
Other Rescue or Hybrid Related Posts:
My Secret To Golf Improvement
Let's face it, in order to get really good at golf, we must practice frequently.  About give years ago, I made the leap and invested in a golf simulator build for my garage.  I went with a SkyTrak Launch Monitor and the TGC software and can now play over 100,000 courses including Augusta, Pebble Beach, Bethpage Black, Whistling Straits. St. Andrews and many other of the top 100 courses in the world.
This golf simulator setup, which is more affordable that you might imagine, has been a game changer.  I can now play golf everyday of the year regardless of rain, snow, cold weather or time of day.  I can practice or play rounds of golf.  I can stand in the 11th fairway at Augusta and with the auto-rewind feature I am able to practice my approach shots from various differences.
It is worth checking out through Rain or Shine Golf as they offer some incredible packages along with financing offers that are difficult to beat.
Some direct links to Rain or Shine Golf for pricing and financing: