The hybrid will be used for tee shots or approach shots for a distance that matches that club.  The hybrid can be used from the fairway, rough, and even sand traps.  The versatility of the club and being able to use the club on pretty much any shot from any lie provides the golfer with some quality options.
Arguably the most versatile club in the bag, let the hybrid become your favorite golf club!
The game of golf continues to evolve.  
Club technology has improved and overall new and improved clubs are created to help golfers in a variety of different locations on the course.
Have you ever been frustrated with trying to hit a 3 or 4 iron or maybe even your 5 iron?  
Do you recall back in the day when some golfers even carried a 1 or 2 iron?
The good news if you do struggle with the long irons is that you have options!
The number one club that I would recommend to mid to high handicap golfers, beginners, women, juniors and senior golfers is the hybrid club.
The hybrids come in all lofts and numbers and provides a great alternative for those that struggle with irons.  For your typical mid to high handicap golfer, I would recommend replacing the 3 iron and 4 iron at a minimum.  Some may even consider replacing through the 5 or 6 irons.
As seniors lose swing speed due to age, I have seen some amazing senior golfers carry 4 to 5 hybrids in their bag.  This provides great versatility for the golfer and the ability to hit the ball more solid, a bit higher and even further.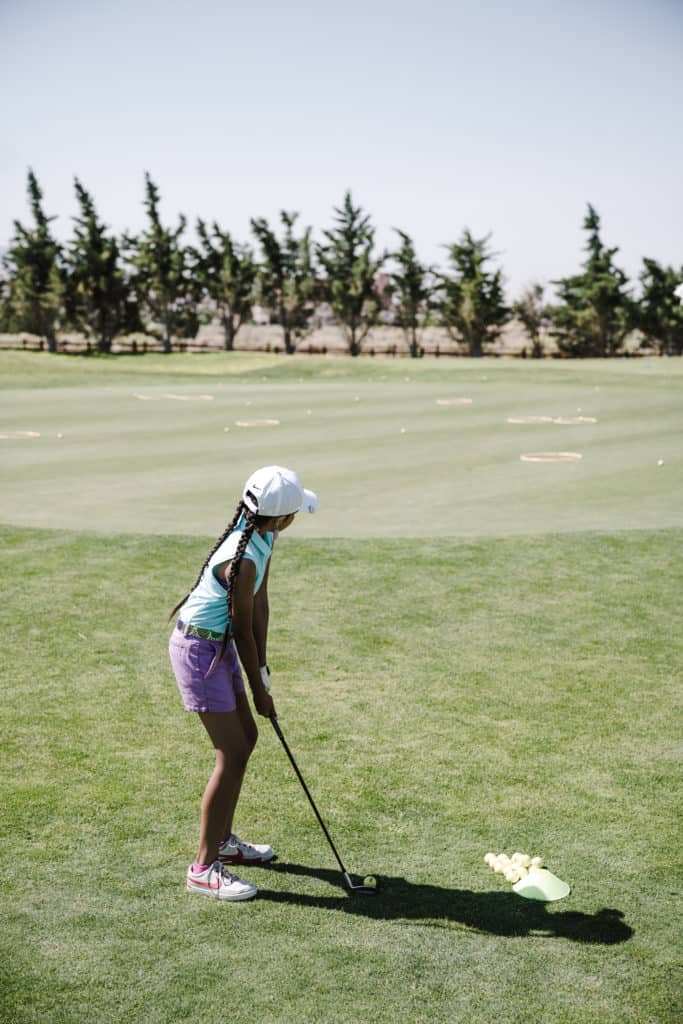 When To Use A Hybrid Club (Overview)
Overall, the design of the hybrid allows the club to hit shots out of the rough and even a fairway sand trap.  The club design makes it easier to launch a golf ball higher and further than the corresponding iron. 
The hybrid is designed to help the golfer who may not have the skill to precisely hit a long iron or someone that has lost speed or hasn't gained enough swing speed yet.
There should be no shame in utilizing the hybrids and more and more golfers should highly consider the hybrid.
Where To Use A Hybrid Club?
From any lie on the course, the hybrid is maybe the most versatile club in the bag.  A 3 hybrid can be used frequently on shorter par 4s where accuracy is more important than distance or where there is a hazard in reach.
Unlike fairway woods that may be difficult to launch out of a tight fairway lie, the hybrid is more of a mix between the fairway wood and the difficult to hit long iron.
The extra height in the shot makes it more possible to hold more greens on those longer approach shots.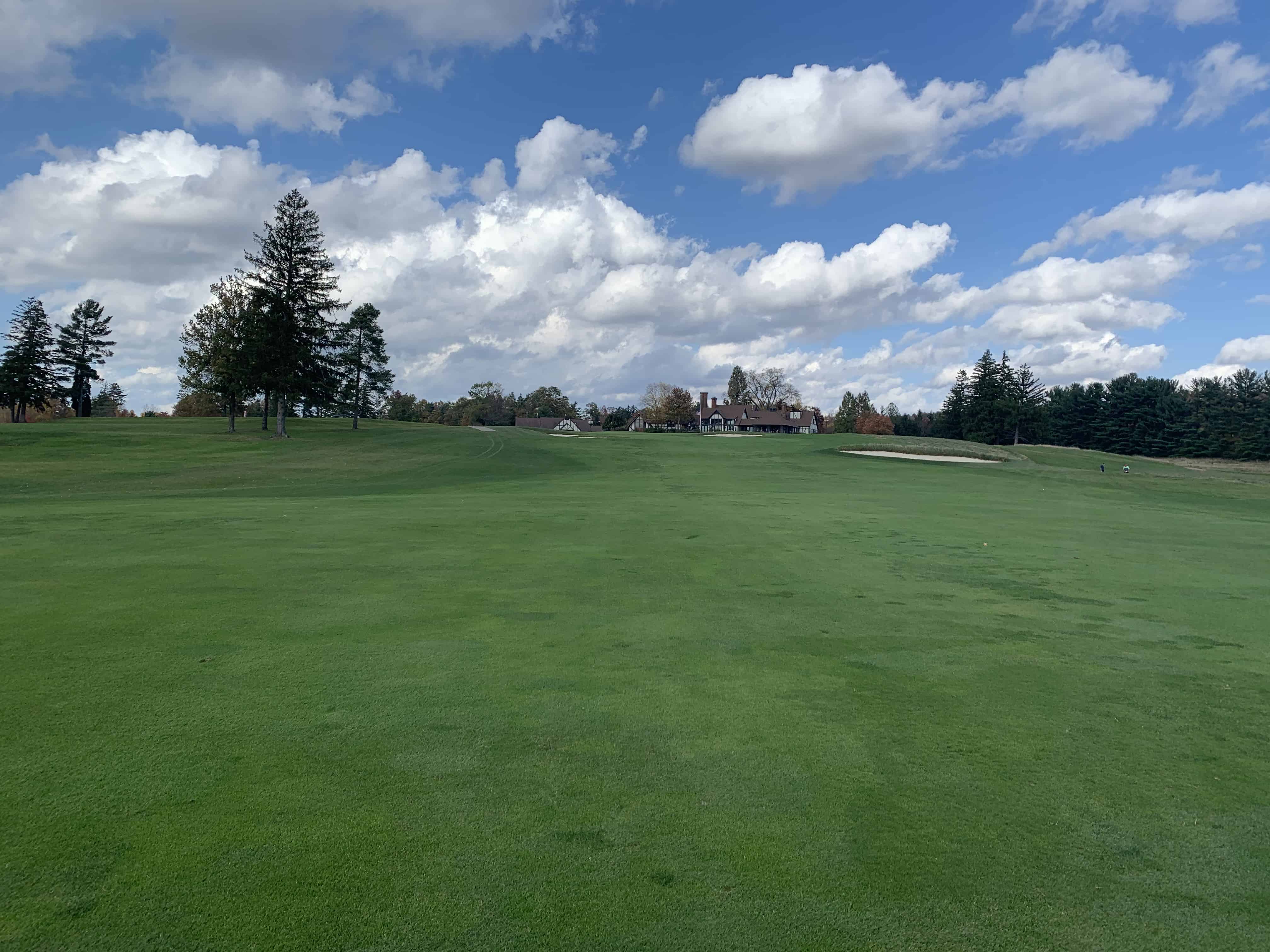 How To Use A Hybrid Club?
Depending on the lie the golfer will either want to slightly sweep the ball and hit it on the upswing or hit down slightly like an iron.  Make sure you read your lie, understand what you are working with and make a selection.  The ball position on your stance will impact where you catch the ball in the downswing.
Why Use A Hybrid Club?
The bottom line is the versatility and the extra distance and height that is provided.  For those golfers that struggle to have enough swing speed to hit quality long irons, the hybrid is a great alternative.
If you check out the PGA Tour you will notice more and more golfers carrying hybrids and the clubs becoming a viable option at many tour stops. 
The shot that pros fear the most with the hybrid is the pull or over draw left due to the easy to hit design of the club and the lightness that the graphite shaft often provides.

If your swing speed is 90 miles per hour or less with the driver, at a minimum you should be carrying a combination of 4-5 fairway woods and/or hybrids in your golf bag.  The 14 total clubs you can use provides enough space to add these clubs and to take out long irons.
I personally carry a 3 wood and a 3 hybrid and start with a 4 iron in my bag.  While my father, who is a senior golfer, carries a 3, 4 and 5 hybrid and has replaced his 4, 5 and 6 iron. 
I have seen his game improve drastically when he was able to set his ego aside and move on to the awesome option that hybrids provide!  Someday, I am sure I will be at the same crossroad and make the switch as well!
Are you a senior golfer looking for more distance?
You have check out this swing approach here.  I have seen it work for numerous senior golfers. Some golfers have gained 30-60 yards.
How To Know What Is Best For Your Golf Game
We provided the 90 mile per hour rule with the driver as a benchmark.  Maybe you don't know your swing speed or want to actually measure what is best for your game!  Too many golfers fail to test their options out and truly determine what is best for their swing and their golf game.
Well, I have a solution for you!
If you visit any PGA Tour even you will see golfers preparing for the tournament or their round utilizing a launch monitor.  While it is not feasible for many amateurs to spend $16,000 on a Trackman (see 3 awesome options below), there are some viable and affordable options on today's market that provide some quality information including:
Carry Distance
Ball speed
Club speed
Spin rate
Spin axis
Launch Angle
Swing Path

This information can all become very useful when deciding whether to carry a hybrid or the long iron you have had for years.  It can also help you gain swing speed by training to increase your swing speed and having a way to measure.
The final benefit is being able to know exactly how far you hit each club on average.  Too many golfers think they carry their 8 iron because that one time they flew an 8 iron 160 yard. 
Being able to map out each club in your bag will give you an advantage over those that do not go through the process to have such valuable information at their fingertips.
Here are my top 3 recommend affordable golf launch monitors:
Looking to gain more Speed and Distance in your swing. Two Options:
or
SuperSpeed Golf – Check out price on Amazon below:
Closing Thoughts: My Secret To Golf Improvement
Let's face it, in order to get really good at golf, we must practice frequently.  About three years ago, I made the leap and invested in a golf simulator build for my garage.  
I went with a SkyTrak Launch Monitor and the TGC software and can now play over 100,000 courses including Augusta, Pebble Beach, Bethpage Black, Whistling Straits. St. Andrews and many other of the top 100 courses in the world.
This golf simulator setup, which is more affordable that you might imagine, has been a game changer.  I can now play golf everyday of the year regardless of rain, snow, cold weather or time of day. 
I can practice or play rounds of golf.  I can stand in the 11th fairway at Augusta and with the auto-rewind feature I am able to practice my approach shots from various differences.
It is worth checking out through Rain or Shine Golf as they offer some incredible packages along with financing offers that are difficult to beat.
Some direct links to Rain or Shine Golf for pricing and financing: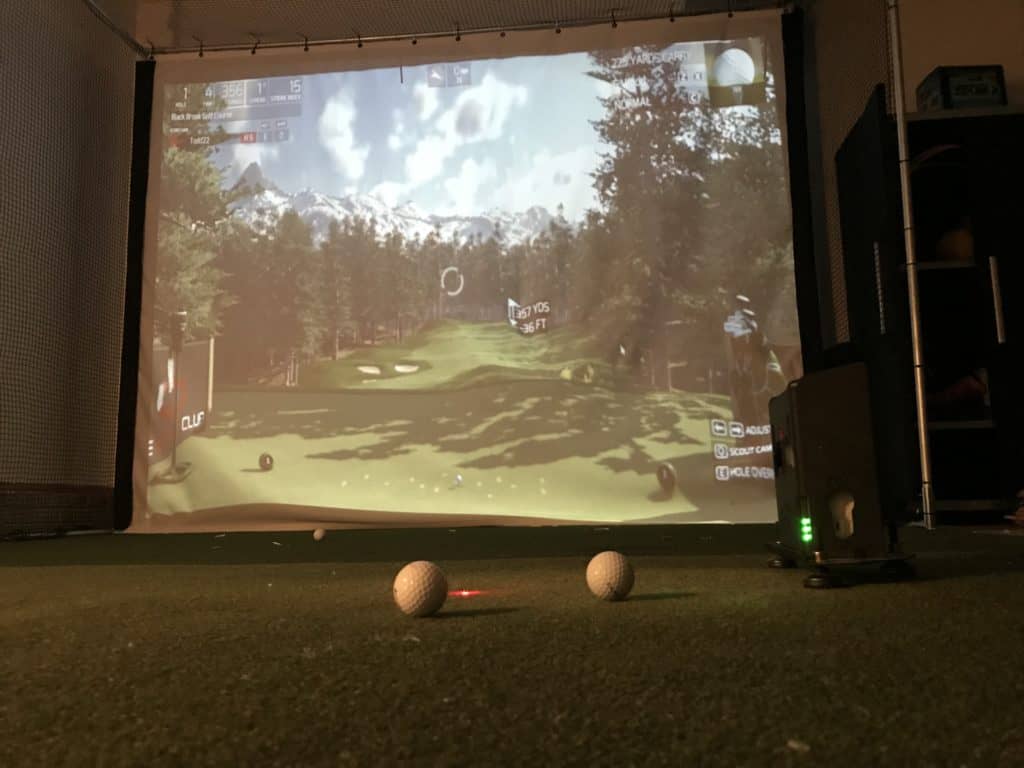 Take Action – What You Can Do Today to Get Better
What does this mean for you?  I believe in the following recipe to get better:
1 – Improve your motion in the golf swing by identifying a golf instructor.  Here are some options:
Here is a list of golf instructors that we have reviewed:
2 – Train to swing faster and improve your swing speed.  Here are some options:
Looking to gain more Speed and Distance in your swing. Two Options:
3 – Understand course strategy and work to break through your next barrier.  Here is a series on breaking through:
We have provided guides on how to break 100, 90, 80 and 70. Check out more below, if interested.
4 – Practice Frequently
Did you know that I build a golf simulator in my garage and have played over 500 rounds of golf on my SkyTrak system?  It has been a game changer and one worth checking out. Here are some of my other posts on golf simulators frequently asked questions: