So you have been invited to an outing and have been told the format is a scramble.  What exactly is a golf scramble? It is a 2 to 4 person format, where everyone hits a tee shot and then the best shot, often times the furthest in the fairway, is selected and all players on the team hit from the same spot again.  The team follows this format for the entire hole until a shot is holed out.
It is often selected as an outing format because it eliminates the pressure and golfers of all ability levels are able to have fun and enjoy the round of golf.  Sometimes it can be played in a more competitive format for a change of pace from traditional stroke or match play formats. It differs from a better ball format in that everyone is playing from the same spot on each shot.  In a better ball format each player plays his shot for the entire hole and then the lowest score on each 2 or 4 person team is then recorded.

Some frequently asked questions about scrambles include:
How to win in a scramble?
What order should our team play in?
What are possible different formats?
How long does a scramble last?
What is a cross country golf scramble?
How to Enhance A Scramble You Are Hosting?
How To Win A Golf Scramble
There are some strategies you can follow.  The first key is to gather the best 4 golfers that you can recruit.  Nothing beats the overall talent you can combine on a team. The lower the handicap, typically the better your chance of winning.  One exception might be a golfer that can really putt, but might not be as strong in other areas. Or the really straight hitter that can start each hole with a reasonable distance drive down the middle of the fairway.  Often times scrambles are won from 125 yards and in, so having the person that can score from 125 and in could be key.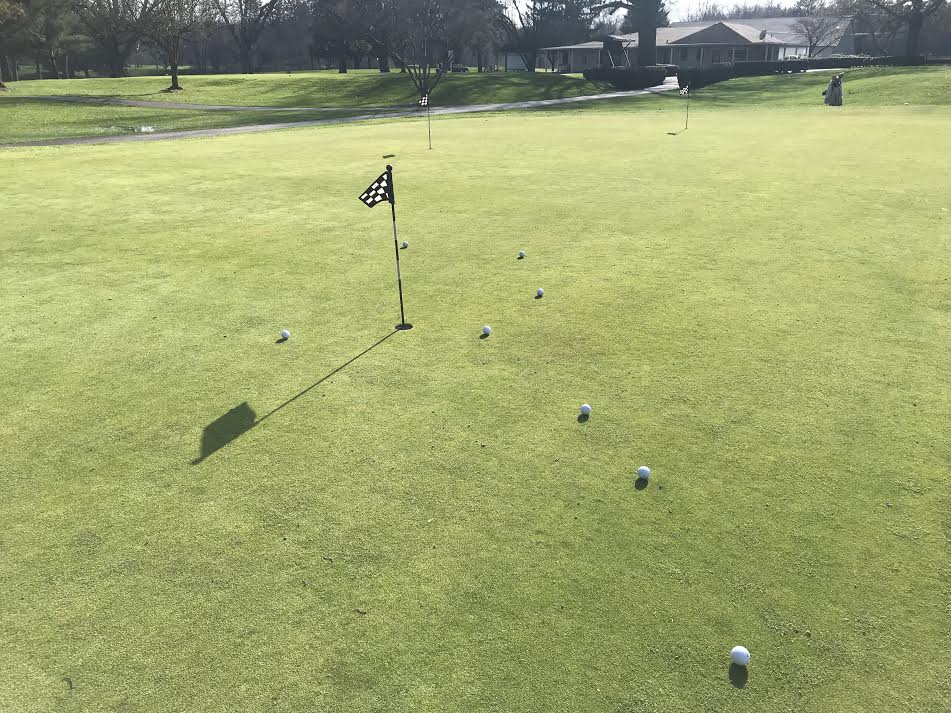 A second key is that people that enjoy being around each other.  The day is going to be long and being around people who might not enjoy each other can make for a long round.  Team camaraderie is key and not panicking if you start your round slow. Many times scrambles are won on the back nine because teams can become frustrated and start to pack it in for the day.
Another key to winning a scramble is taking advantage of the par 5s.  You must find a way to birdie every par 5 and if you have a long hitter or two maybe evening making an eagle on a par 5.  This can help separate you from the pack and win a skin or two in the process. On a par 5 if you can get that first drive down the fairway, the next three golfers can really go at it allowing you to possibly reach the green in two shots.
Most importantly, the team must make putts.  The chances are that 1 out of 4 golfers will hit a good driver and put you in place to score, but there is no substitute for putting.  Of course, the closer you hit your approach shots, the putting becomes that much easier. Take your time when putting and make sure the line is matched up with the speed.  Different golfers prefer hitting different speeds on the green and this can impact the line on a putt that breaks. Too often I have seen the first person go and hit a ball that breaks to the low side.  The next golfers plays the ball higher, but hits a faster pace, making you now miss to the high side of the hole. This pattern continues and before you know everyone has missed from ten feet. Pay attention to the pace of the putt and match it up with the appropriate line.
Last, but not least, have fun!  Nothing is worse than playing a scramble with a golfer that is ultra serious and competitive and then turns angry if the team is performing below expectations.
What Order Should Your Team Play In?
I would recommend playing in one of two orders.  Play from weakest golfer to the strongest golfer.  Or let your straightest driving golfer tee off first and let your next three try to launch a drive.  Careful to stay within self and maintain the tempo of your swing. Once you get to the green, have your worst putter go first to allow the other three golfers in the group to read the break of the putt.  It is essential that the first person gives the other teammates a good read on their putt. This is where the pace of the putt becomes very important.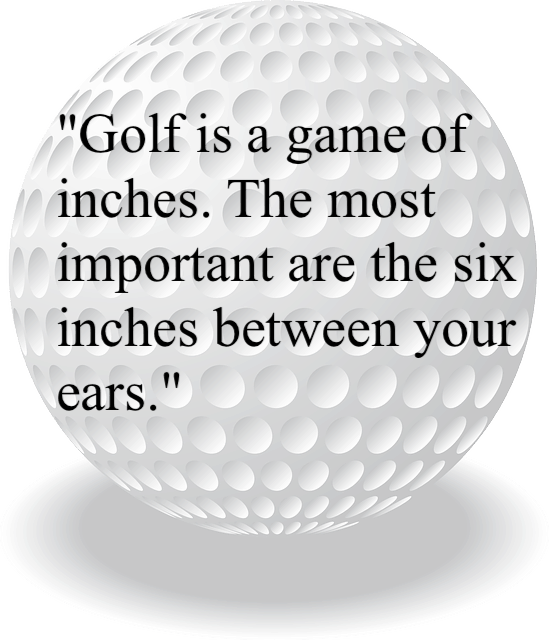 If you team is struggling, you can try to change up the order until you find something that works.  There are some that enjoy hitting last and can handle the pressure, while there are some golfers that want to hit early in the group.  Find your mojo and go with it and ride it until it doesn't work any longer.
What Are Possible Other Formats?
The most popular outing format is the 4 person scramble, but there are some money games at different courses that call for a 2 person scramble.  These can be really fun for the better golfer as the pressure increases and there is some possible money on the line. One additional format is a shamble aka a bramble.  This is a format where you select the best drive and then everyone players their own from that point until each person holes out. This helps speed up the pace of play as everyone should be hitting their second shot from a decent position on the course.
How Long Does a Scramble Take?
If you are playing in an outing where it is a 4 person scramble, you can expect to be on the course for about 5 hours.  Often times, the course can be packed, everyone starts on a different hole and the course can play really slow. Try to find a way to enjoy your company by listening to some music and enjoying the beautiful weather.
If you are playing a 2 person scramble, where many of the golfers are pretty good, the typical four hour round would probably be the average.
What is a Cross Country Scramble?
I have played in an event or two in Ohio, typically in the early spring or late fall, where there is a 4 person scramble that is referred to as a cross country scramble.  This is where they can take the 18 holes and turn it into a 9 hole course, where you play from let's say the 1st tee all the way to the 2nd green. Or from the 18 tee to the 16th green if create a neat hole.  Often times you have to be very strategic about your route to the hole. This type of format can be fun if the majority of the golfers are of a decent quality.
How to Enhance A Scramble You Are Hosting?
Oftentimes the person put in charge of running a charity golf outing, might not have a great amount of experience with golf, but is willing to give of his or her time to make the event a success.  Here are some other ideas that can make the round enjoyable for all levels of golfers.
Long Drive Contest: Have a long drive contest, one for men and one for women.  Keep in mind that the drive must be in the fairway.
Closest to the Pin Contest:  Pick several of the par 3's and have a closest to the pin contest.  Try to stay with par 3's that are 150 yards or less. This allows golfers of all skill levels to make win the prize for that contest.
Mulligans for Purchase:  This makes it fun and gives a way to make more money.  Often times a team can buy up to 4 mulligans to use during the round.  This adds another layer of strategy, helps everyone shoot a lower score and makes more money for the fundraising efforts.
Skins Games: If a team has the lowest score on the hole, then they walk away with some of the money in the skins pot.  Many of the higher level golfers in your outing or tournament will appreciate the opportunity. It will typically take an eagle on a par 5 or a birdie on a long, difficult par 4 to win the skin money.  This is personally my favorite part of playing in scrambles.
String for Putting: Allow groups to pay for $5 for every yard of string that they want to purchase.  They can then use this string anywhere on the course to move their ball closer to the hole. YOu might want to cap out the total length a team can buy, but it is another way to raise more money, bring more strategy involved, and help teams shoot lower scores.
Longest Holed Putt Contest: Another way to make the day enjoyable for those that aren't that great at golf.  The great thing about golfing is that everyone is capable of rolling in a 30 footer and walking away with some cash or a prize.
Door Prizes: Tty to get as many donations and pass out door prizes.  If someone is paying money to play in a fundraiser golf outing, walking away with a donated prize makes your time and money seem worth it.
Prizes for the Top Teams: Many golf courses will donate a free foursome at their course.  Call up and try to get prizes for the top 2 or 3 teams.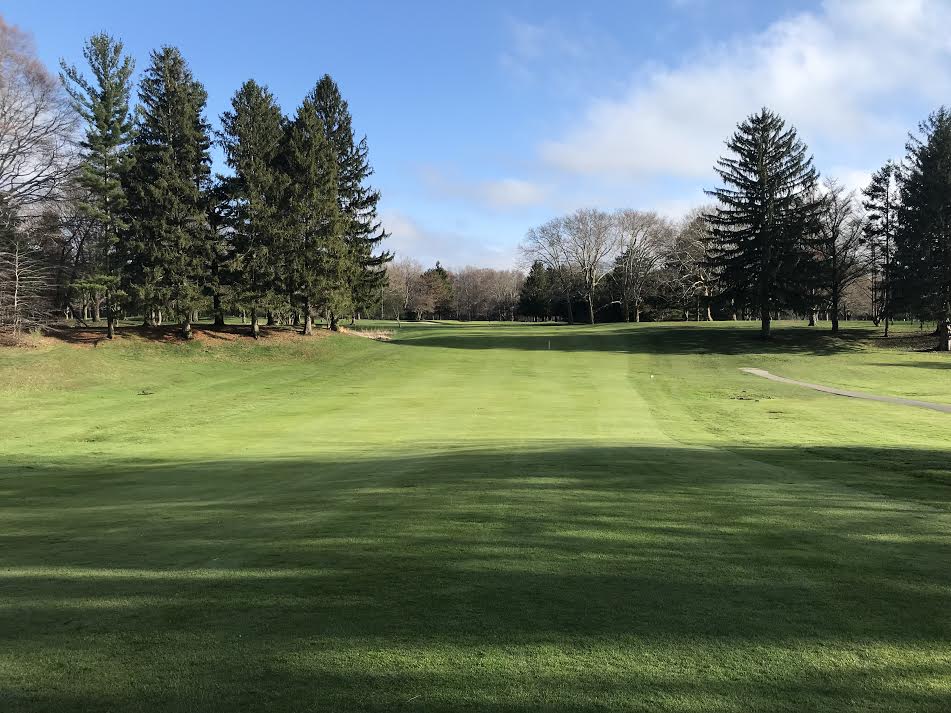 Overall, outings are a fun time.  Any round of golf should be fun, but scrambles are designed to be relaxed, yet fun and competitive all at the same time.  Depending on the seriousness of the group, different golfers come with different expectations, but all can have an enjoyable time.  Use the tips above to make your outing or scramble the best possible!  
Are you new to the game of golf or are you headed to your first golf outing, these blog posts might help you maximize your time: