Chances are you have arrived here because you are seeking direction on different options on scoring in golf.  There are several different options. One of the great things about golf, with the current handicap system in place, there are many ways to compete against others of various talent levels and make the game fun and competitive.  
Or if you are someone that doesn't like to compete against others, you can simply compete against the golf course and compare your growth over time by comparing scores from similar courses.  The game of golf brings many different options and possibilities, below we will provide 3 different scoring systems you can use and 3 tips to help you shoot lower scores in golf. 
We love the game of golf here at golfjourney365 due to the challenge both physically and mentally to shoot our best scores every time we play. We also love the social side of golf and the ability to be in the outdoors on some fantastic landscapes. Golf is a great game for all ages and ability levels and is enjoyed by so many across the world.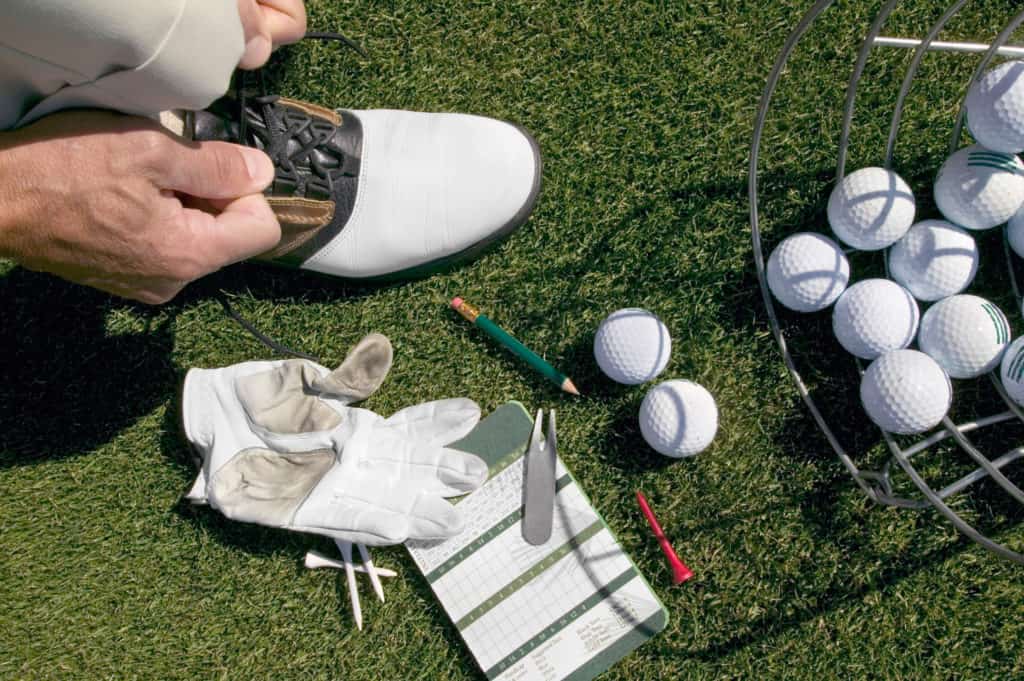 Regardless of which of the three systems you choose below, the objective of the game is to get the ball in the hole in the fewest amount of strokes or shots.
Stroke Play
Stroke play is a system in golf where you keep your total number of strokes for each of the 18 holes and then calculate your total scores for the 18 holes.  This system is often used in large golf tournaments or competitions because it is easy to compare golfer to golfer by total number of strokes without each one facing each other one on one. 
Many tournaments or competitions will hold anywhere from 1 day events to 4 days events, sometimes with a cut at the midway point, where up to half the golfers are eliminated based on the total number of shots.  Stroke play can be difficult because you have to finish every hole and account for every shot. It takes 4 to 5 hours of constant concentration to produce a quality score. Stroke play is predominantly the scoring system used in most major tournaments and on the PGA Tour.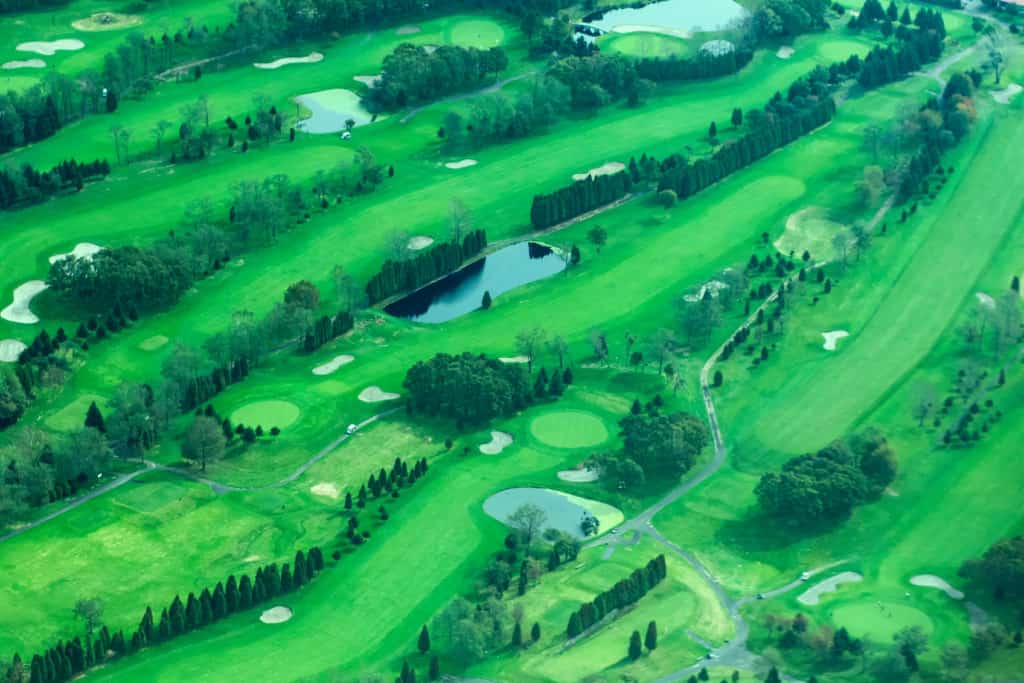 Math Play
Match play is a scoring system where you are playing head to head against another golfer.  Whichever golfer wins that hole is considered to have earned one point or is often called one up at that point.  This hole by hole competition continues for the 9 or 18 hole match until a winner is identified.
If a golfer is up by 3 holes and there are only 2 holes left, the match is considered over.  This system is best known in three big time competitions or tournaments. The US Amateur, the Ryder Cup and the The Presidents Cup. Match play can bring a great amount of drama because in golf you can see big swings in the scoring and players are able to be more aggressive at times because they might only lose a hole, where as in stroke play two shots out of bounds or in a water hazard can ruin an entire round of golf.  The PGA Tour will also play one match play event per year.


Modified Stableford System
Another scoring option for your entertainment.  Instead of counting total stroke you earn more points by scoring lower scores on a hole.  The ultimate goal is to have the most amount of points at the end of the competition. Below is the point system most frequently used:
Albatross (3 under par) = +8 Points
Eagle (2 under par) = +5 Points
Birdie (1 under par) = +2 Points
Par (Even Par) = 0 Points
Bogey (1 over par) = -1 Points
Double Bogey or Worse (2 or more over par) = -3 points
This is a different system and can be fun to play.  The PGA Tour will use this system around once a year. Many clubs throughout the nation will have one modified stableford event a year for a change of pace.
Key Terms in Golf Scoring Systems
Here are some key terms in golf that could help you.  A par is when you make the same number of shots as the par of the hole.  For example, a 4 on a par 4 hole is considered a par. A biride is when you make one less shot than the number of shots as par of the hole.  For example, a 3 on a par 4 or a 4 on a par 5 is considered a birdie. An Eagle is when you are two under par for that hole. This most frequently happens when a 3 is made on a par 5.  A bogey is one over par, a double bogey is two over par, and a triple bogey is 3 over par.  
Ways to Improve Your Scoring in Golf
We are all seeking ways to get better. Some of us work more than others, but at the end of the day we all want to be more consistent. I would recommend improving in the three fundamentals of golf.  We consider the three fundamentals 1) the ability to strike the ground in the intended spot each and every time, 2) the ability to control the curve of the ball, and 3) the ability to generate enough speed to play the course from the appropriate tees.  The more you can improve in each of those areas, the better you will score. The short game is another major component and one of the best ways to reduce the total number of strokes is to make more putts. Here are some drills to help you along the way.
Top 5 Drills to Putt Better Today
Golf Practice Games – Top 22 Recommended
Best Golf Training Aids – Our Top 5 Picks
We believe that the majority of the amateur golfers would benefit from hitting the ball further.  We have tried two different methods to increase our swing speeds and have experience success (5-8 mph on average).
Here are our best recommendations.  Speed is the ultimate shot reducer in golf.  It makes your approach shots shorter, which increases your chances of hitting the ball closer to the hole, which then gives you a better chance of making more putts.  The analytics are there to back this statement up.
SuperSpeed Golf – Read our Full Review
Gain 30-40 yards in 30 Days – Swing Man Golf
We have also provided guides on how to break 100, 90, 80 and 70. Check out more below, if interested.
Check out our Recommended Products page on Golf Swing/Training Aids, Golf Balls, Golf Shoes and more.

Lessons – Online or in Person
We also highly recommend taking lessons either online or in person. There are so many great options available on the internet that provides great access to the world's best instructors regardless of your location.  We have written complete reviews on many of the best online instructors and also provide you with our top 5 online golf instructors. It is essential to learn more about the swing and follow the guidance of a golf swing instructor. 
There are many different ways to swing a golf club and any of the 5 listed below can help you with the different approaches that they provide. They are all unique in their own way, but can provide great assistance in your golf journey.
Read more about our top 5 recommended, here.
Are you A Senior Golfer?
We would recommending checking out the Art of Simple Golf. A non positional approach to teaching golf.
And Finally…
Find what scoring system is best for your and your foursome.  At the end of the day, the goal is to have fun through some social connections and maybe even some competition.  Golf is a wonderful game and we would all enjoy shooting better scores. We are here to help, make sure you check out some of our recommendations.