When participants sign up for a golf outing they expect several things:
To have fun with the people they are with.
To have quality food and beverages.
To walk away with some prize or money.
Many people who play in golf outings might only golf 1-3 times a year and are simply there to support a good cause.  Most golf outings are about raising money for a charity, sports youth organization, scholarship fun or for a non-profit.
People want to have a blast as they are going to spend a decent amount of money.
The good news is that people are willing to attend, spend their money and other organizations and companies are willing to donate prizes or gifts to those attending the golf outing as a way to give back and support the cause.
As someone that has played in over 100 golf outings, the prizes and gifts for those that aren't serious golfers helps people want to come back to the next year.  The prizes don't have to be expensive or high end, but the simple thought of receiving a prize or gift is a nice touch.
We have made a simple 15 items list to generate some ideas for quality prizes for golf outings.  Keep in mind that many companies might be willing to donate a prize.
Prizes For Golf Outings
A free foursome at a local quality golf course
Golf balls
Golf clubs such as a driver or wedge
Gift card to a local business
Golf bags
Golf accessories
A smaller carry cooler
A golf shoe bag
A Yeti cup
A golf towel
A golf umbrella
A golf foldable stool
Practice putting mat
A bluetooth speaker
A cell phone battery charging kit
Complete Post: 15 Fun Golf Outing Ideas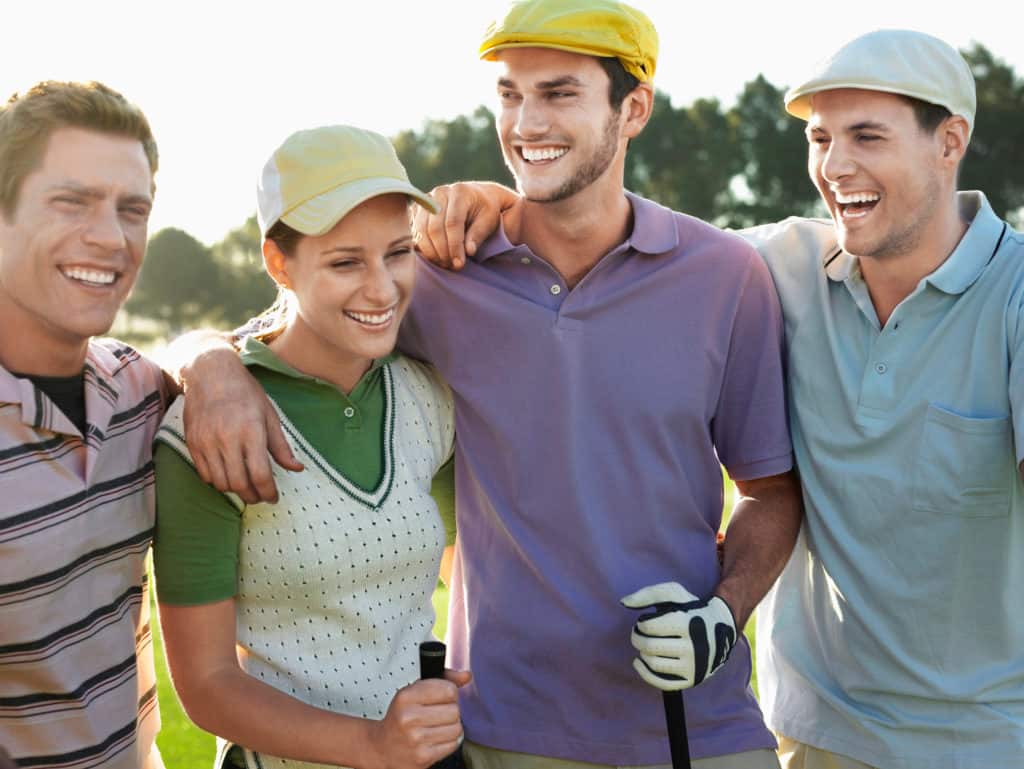 Our #1 Prize For A Golfer: A Free Foursome at a local quality golf course
This is a great prize for those that enjoy golf.  I have won this prize several times and it is always great to get to go play another course and explore that course.  Oftentimes, a local country club might be willing to make this available and it becomes a special prize that you might give away to the winning team of the golf outing.  Our recommendation is to call 5-10 local courses or country clubs and try to get a donation.  Many golf courses are willing to donate a free foursome to your outing, especially if it is for a good cause.
Complete Post: How to run a golf outing: complete overview
Our #1 Prize For A Non-Golfer: A Gift Card
Like we said before, not everyone at the golf outing is a serious golfer.  They are more than likely there to hang out with friends or to support a good cause.  Our number 1 prize for the non serious golfer is a gift card to a local business.  For example a restaurant, a salon, or even a sporting goods store.  When all else fails you could pick up a visa gift card that the person can use anywhere.   
Gifts You Should Avoid
The really cheap prizes that the person might accidentally leave behind.  Get quality donations or take some of the money raised to give back to those that supported your golf outing.  While winners should be picky, too cheap of a prize could be a bad combination.
Our #1 Prize For the In Between Golfer: Cooler, Bluetooth Speaker, or the Umbrella
These are all prizes a golfer or non golfer could use.  Everyone can find a purpose for a cooler, a Yeti cup or an umbrella. These are gifts that can be used in a number of settings and all people can enjoy winning.  If you are unsure of the balance of serious golf to causal golfers to non-golfers you might pick up several prizes in this category.  Think of golf related items that are used in many different places.  The 15th item on our list of a bluetooth speaker can be used in many different settings.
#1 Recommendation: Prizes For Golf Outings
Assign someone the task of calling local golf courses and local businesses and don't be afraid to ask for donations.  Explain what the event is raising money for and ask for a simple donation.  If you have something specific to request such as a gift card, free round of golf, etc., most people will support the cause you are trying to raise money for.  Over the years, you will grow relationships and make sure you thank these businesses and ask your golf outing attendees to support these businesses throughout the year.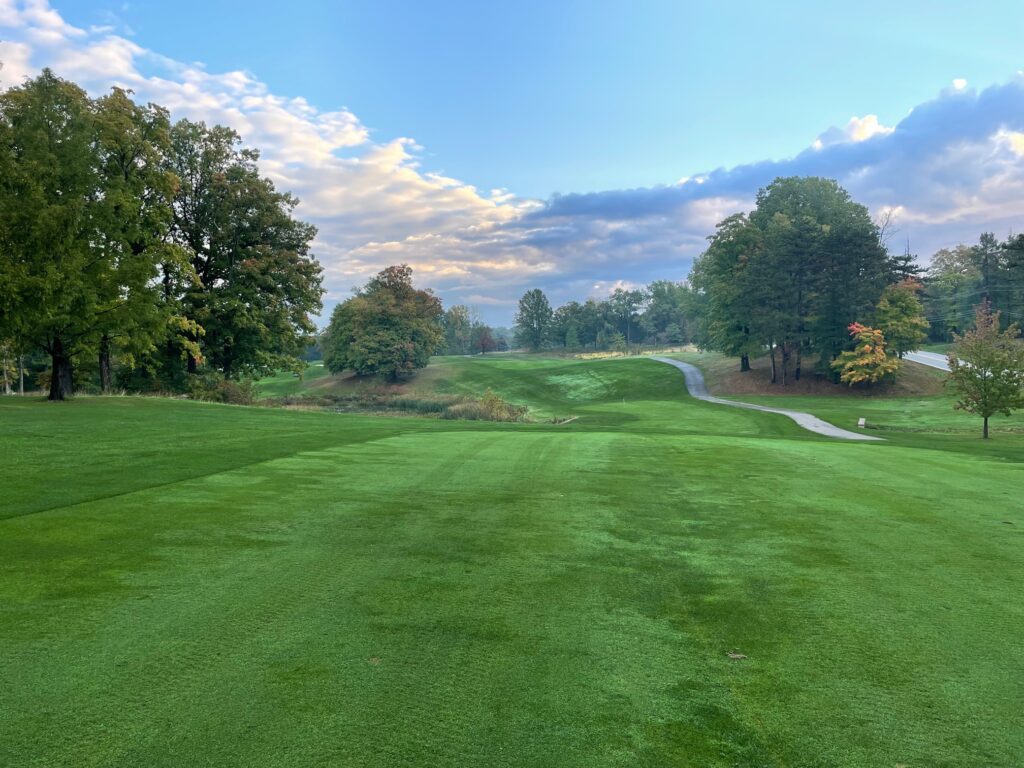 Funny Golf Prizes for Golf Outings
There are several gifts or prizes you could give away:
Golf lesson to the team with the worst score.
Free putting mat to the team with the most putts.
A ball retriever to the team with the worst score.
2 free mulligans to be used at next year's outing to the last place team.
Of course you need to know those attending your golf outing and try to keep it light hearted and fun and that you aren't making fun of a group of golfers.
Final Thoughts: Prizes For Golf Outings
If you could ever collect enough prizes for everyone attending your golf outing event, this is ideal.  You could have everyone take a ticket and put them in a drawing for some nice giveaways as the final event.  This gives you an opportunity to highlight some of the businesses that helped make the prizes possible!  It is a nice touch and everyone leaves with a prize!