Yes, there are some very good options for the golfer who wants to get into the golf simulator world, but needs to make monthly payments!
Our number one recommendation to buy through Rain or Shine Golf as they have some quality financing options.
To see their most updated financing options, use this link!
From the Rain or Shine website:
We've teamed up with Bread to provide easy and affordable financing so you can pay for your dream golf simulator over time. Get fast and easy financing on all orders up to $15,000.

Rain or Shine Website
One of the major barriers of entry into the Golf Simulator World is always the budget.  All of us golf fanatics want to play golf as often as possible and a Golf Simulator can make that a reality.  
Do not let the rain, snow or cold weather stop you from enjoying the game you love. Realistically many of us have the barrier of the cost of a Golf Simulator build, even though the cost has been drastically reduced over the past 10 years and there are many great options.  One potential way to overcome that barrier is through financing.

Regardless if you budget is $1,000 or $10,0000 you may be seeking financing and we will provide your options for you.

1 – Amazon Financing
3 – Paypal Financing
4 – SkyTrak Financing
5 – Par2Pro Financing
7 – Credit Card Financing Options
8 – Sofi Financing Options
1 – Amazon Financing
The great thing about Amazon is the wide range of products that they sell.  You can build your entire golf simulator build through Amazon and purchase your launch monitor, computer, projector, hitting mats, and underlayment (if needed) and wrap the financing into their 24 month program.  They promote the following on their website:

Special Financing Offers: No interest if paid in full within 6, 12 or 24 months.

6 months offer applies to Amazon.com purchases between $149 and $598.99;
12 months offer applies to Amazon.com purchases between $599 or more; and
24 months offer applies to select purchases of $799 or more
Interest will be charged to your Amazon.com Store Card or Amazon Prime Store Card account from the purchase date if the promotional balance is not paid in full within 6, 12 or 24 months respectively. Minimum monthly payments required.
2 – Rain or Shine Golf Financing Options (Updated #1 Recommendation)
Rain or Shine Financing – Utilize this Link – Click Here
Rain or Shine Golf not only provides competitive pricing on golf simulator packages, golf nets, mats, rangefinders and more, but they also provide an option to make monthly payments on these purchases.  
By the time you combine all of the costs together for your golf simulator build, you can expect to spend around $5,000-$7,000 for a quality home built golf simulator that will bring a great deal of fund and potential game improvement opportunities.  Currently for orders between $799-$9,999 they are offering a 9.99% APR. They are at a 0% APR for purchases under $799. Their website promotes the following: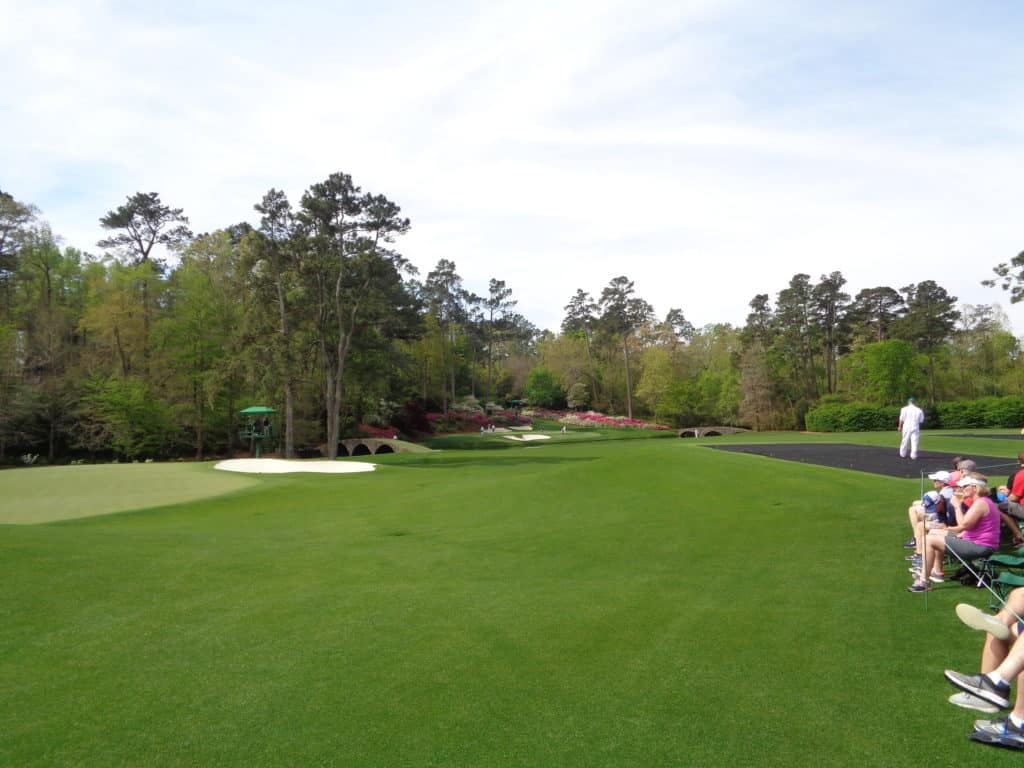 "Let's face it, sometimes the golf products that we love can be an investment… That is why Rain or Shine Golf is integrated with Klarna to offer easy approval financing on all orders between $299 – $9,999. This includes our golf simulator packages, golf nets, mats, rangefinders and more! Get the flexibility to pay for your purchase over time with competitive rates all through our simple checkout process."

The benefit of using a vendor like Rain or Shine is they offer a variety of golf simulators, mats, screens and enclosures so you are not locked into a specific simulator or product if you choose this route.

3 – Paypal Financing Options
If you are buying online from a vendor that allows you to pay via Paypal, you can receive a No Interest Offer if paid in full in 6 months.  Their website promotes the following:

"No Interest if Paid in Full in 6 Months: This option requires you to make minimum monthly payments, as described in your billing statement. Interest will accumulate during the promotional period, starting from the date of purchase. If you pay this promotional balance in full by the promotion expiration date, you won't be charged interest on this promotional purchase. If you don't pay your balance in full by the promotion expiration date, the accumulated (or "deferred") interest will be added to your account balance."

4 – Skytrak Golf Financing Options
SkyTrak announced in 2016 that there were providing financing at 0% for 6 to 12 months with payments as low as $59.85 for those that qualify.  Through their website you can purchase the game software and other relevant parts for your golf simulator build. Their website promotes the following: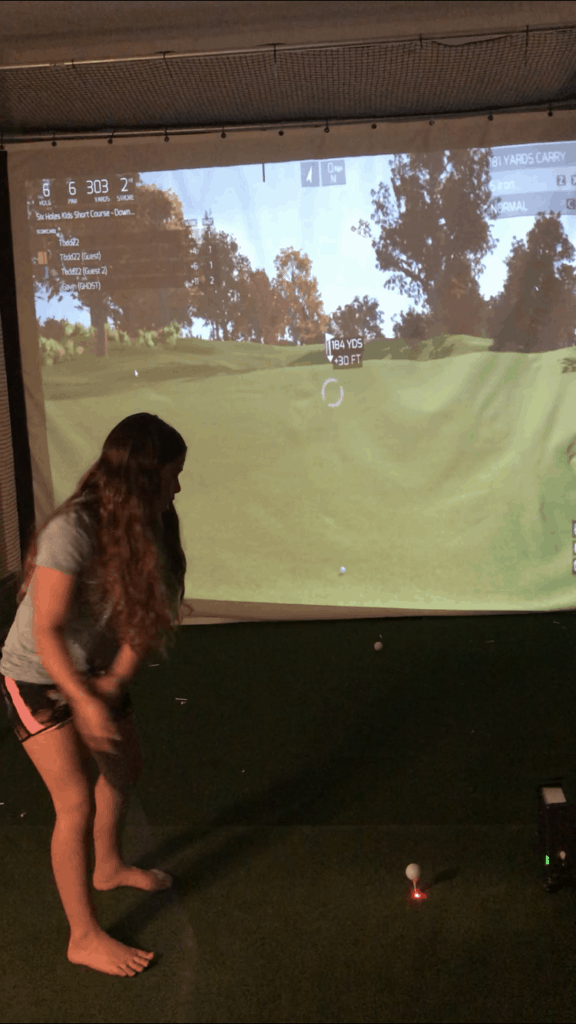 SkyTrak LLC, a joint venture of SkyGolf and SportTrak, is pleased to announce that it is now offering a special financing program with 0% interest for 6 or 12 months for its SkyTrak launch monitor and golf simulator.
5 – Par2Pro Financing Options
Par2Pro is another vendor that provides financing offers.  They work with Paypal and Commercial Financing through First Capital Leasing.  So if you are building a residential golf simulator build, here is vendor that works with Paypal, which offers the No Interest Program for 6 to 12 months if paid in full.  They also offer a layaway program and advertise the following:

"Our Layaway Plan is very simple – just put down whatever you like and make as many payments as you like – as long as the deposit and payments are over $100. We will guarantee that the price will not be any higher once you have at least 50% of the amount down. Please note that deposits and payments prior to purchase are refundable less a 3% processing fee. Once you have paid the balance in full we will ship out your item(s) within the lead time specified on the website at that time."

6 – Optishot Financing Options
Optishot has partnered with Bread to provide financing options.  ON their website they will show monthly payments as low as when you are shopping their different options.  There is a FAQ section when you click further and explore your options. There is a link to the getbread.com site where you can apply and research further.

7 – Credit Card Company Financing Options
The other option is to open a credit card or use an existing credit card that is offering 12-18 months 0% interest for your purchase.  This will allow you to pay your golf simulator build off in 12-18 months and not put that initial strain on your bank account.
8 – Sofi Personal Loan
Currently the Sofi personal loans have an interest rate that ranges from 5.99% to 16.24% depending on credit worthiness and allow for 3-7 years of repayment.  Let's say you spend $7000 on your golf simulator and with good credit you obtain a 7.99% for 7 years. Your estimate payment would be $110 per month. This means you could start your dream of having a golf simulator for around $110 per month.  The overall interest you would pay would be around $2,000 over the life of the 7 years.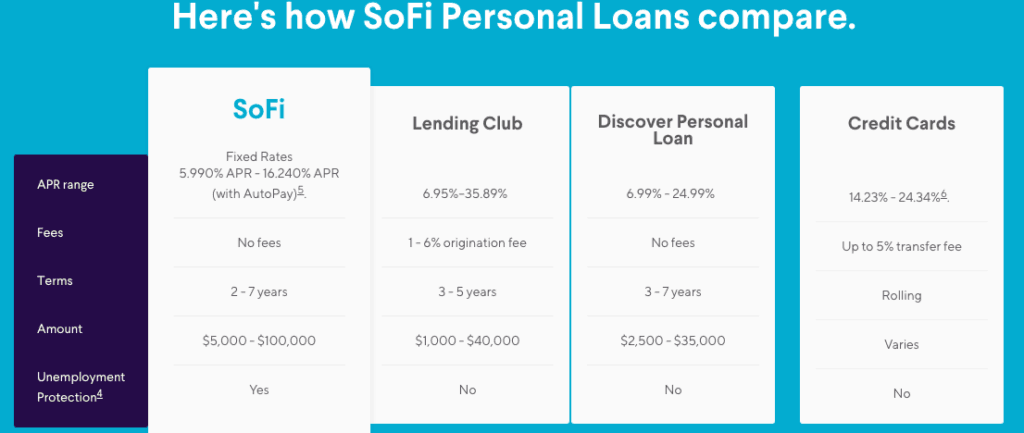 What Golf Simulator Financing Would I Recommend?
It all depends on your current financial situation.  
Only you and maybe your spouse or significant other know the details of your finances.  If you are able to pay off the 5-7 grand in 6 to 12 months at 0% interest then you have some very viable options through a current or new credit card or the paypal option.   Amazon does offer up to 24 months which will reduce your monthly payment. If you spend $6,000 on a golf simulator you can pay $250 per month and have it paid off in 24 months.

If you need to spread the monthly payment out of 7 years Sofi is a legit company that can be utilized.  I have used Sofi in the past for student loan payments and other debt consolidation and they are very technology friendly and get results on your application back to you in a timely manner.  They are a reputable company.

Other Questions to Consider
How Long Will My Golf Simulator Last?
If you are financing something for 7 years, will it still be valuable and running at that point?  This is something to consider if looking to push your financing out to 7 years. If you buy quality products in your enclosure/screen, hitting mat and the launch monitor you can expect to get a decent life out of each purchase.  
You may need to replace, one or another parts and pieces at certain points, but it will be much more reasonable because you won't be replacing all of the essential parts at the same time. I have currently played 300 rounds of simulator golf on my golf simulator build and everything is still working properly and in good shape.  It all comes down to the frequency of the use of the golf simulator and if you take care of your purchases and have the proper care.

Please note that these were the options available in March of 2019 and they may change throughout the years, but overall you get the idea of what the potential options are when financing a major purchase.
Summary
There are several quality options.  Once again, you need to know your situation and figure out what you can afford.  I would recommend the Amazon option (shorter term) or SoFi option (longer term) and be comfortable that they are both reputable companies that will be legit.  

Golf Simulators are a blast and have brought a great deal of enjoyment and game improvement to my life.  The quality time I can spend with family and friends while improving my game has increased the overall enjoyment and quality of my life.  
The golf simulator has been a game changer for someone that lives in the midwestern part of the United States. Hopefully, at golfjourney365 we can guide you through the process and answer the many questions you have when researching the possibility of a golf simulator build. The rain, snow or colder weather does not stop me from enjoying the game that we all love!