There are many options for golfers when it comes to golf balls.  
Unfortunately, too many golfers just pick any old golf ball off the rack or play golf balls they find in the woods at their home course.
However, golfers should spend more time selecting a golfer ball that is right for their swing speed and what they need to help reduce some shots from their scores.
One of the top rated golf balls for golfers with swing speeds 85 miles per hour and below is the Callaway SuperSoft Golf Ball.  It provides distance, feel, durability and quality spin to help the golfer reach his or her full potential.
The last thing you want, if your swing speed is below 85 miles per hour, is to play a golf ball that is not fit for swing and have your driver shots travel even less yards than your swing speed can produce.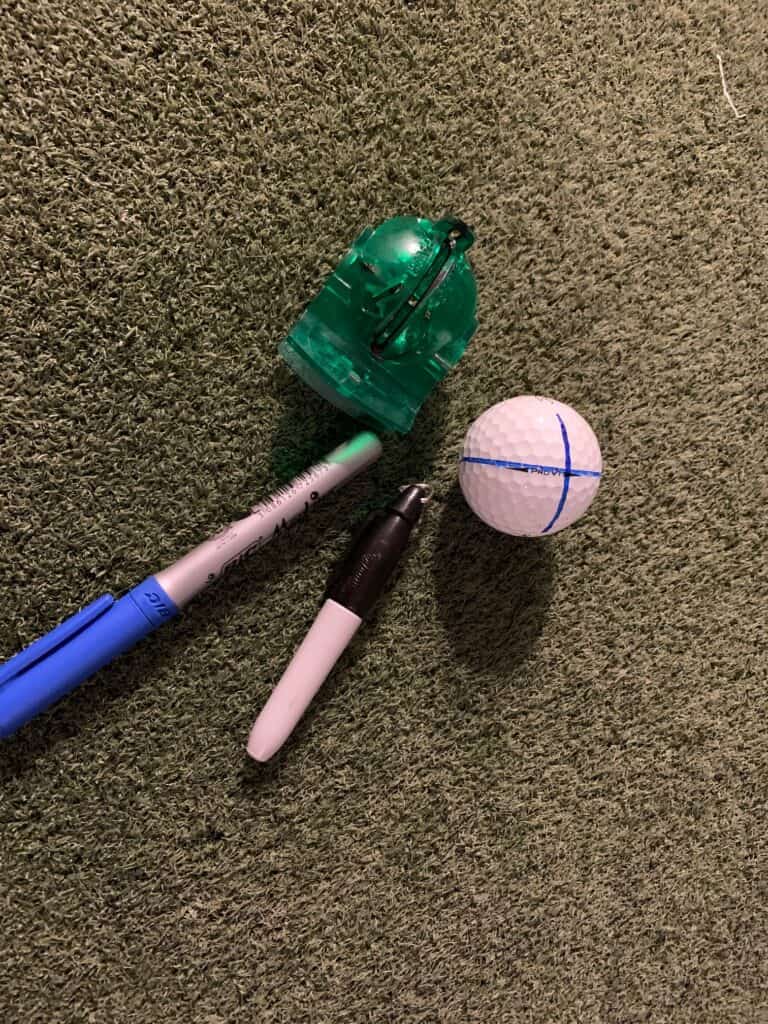 The Pros of the Callaway SuperSoft Golf Ball include:
Great for slower swing speeds
Low compression for slower swing speeds
Durability
Feel
Color options 
Price
The Cons of the Callaway SuperSoft Golf Ball include:
Not created for those with high swing speeds
Pros of the Callaway SuperSoft: Great for Slower Swing Speeds
All golfers are seeking to maximize their swing speed.  If you only swing 85 miles per hour with the driver, maximizing your swing speed is even that much more important.  If you are someone that is fortunate enough to swing 110 miles per hour or faster, losing 3-5 yard in total distance for some extra control might be helpful.
The great news about swinging at this speed is that it is more difficult to hit the ball offline, simply because of the spin rates and overall ball speeds that are produced.
The Callway SuperSoft due to its lower compression is a great option for those with slower swing speeds.  Many seniors golfers I know pick this ball because of the extra distance and the great feel around the greens.
Pros of the Callaway SuperSoft: Low Compression
The low compression helps golfers with slower swing speeds maximize their distance while giving it a quality feel with the irons.  The lower compression helps the golf ball feel softer off the face which is important with the irons and especially the wedges from 80 yards and in.  This low compression makes the golf ball feel great for those that are seeking a softer feeling golf ball, especially if the swing speed is on the slower side.
Pros of the Callaway SuperSoft: Durability
The cover on the SuperSoft is rather impressive and very difficult to cause damage to.  At this swing speed, you probably have to rely on hitting the ball straight to keep the score at an acceptable level.  This means you will more than likely get several rounds out this golf ball before needing to change it out for a brand new. 
Pros of the Callaway SuperSoft: Feel
I have to say this might be the best feeling golf ball around.  I love hitting chip shots with this golf ball due to how soft and easy it is to get up in the air.  With the softness and height produced you can land chip and pitch shots softly and take advantage of the scoring opportunities when you get near the green. 
The soft feel is incredible and gives one confidence over the chip shots.  If you are someone that struggles with the yips, the soft feel of the Callaway SuperSoft will give you more confidence that the ball will come off softly and then land softly giving you more confidence to continue your swing through the ball.
Pros of the Callaway SuperSoft: Color Options
I have seen the Callaway SuperSoft offered in both while and yellow.  Recently, Callway is now offering 5 different options for colored SuperSofts. Check out your options below. This vibrant offering in various colors makes finding the ball easier and you don't have to wonder what golf ball is yours when all of your playing partners are using a white golf ball.
Pro of the Callaway SuperSoft: Price
The Callaway SuperSoft golf balls sell for at least half the price of the most expensive top models such as the Titleist Pro V1 and ProV1x.  This makes the game more affordable and losing a golf ball isn't as bad.  The price makes buying several dozen at a time possible and there are occasional discounts offered when several dozens are purchased.  Check out the price below on amazon:
Cons of the Callaway SuperSoft Golf Ball: Not for faster swing speeds
For those with higher swing speeds, they may struggle with this golf ball as the golf might appear to be mushy and fly too high.  The high launching nature of the golf ball makes it difficult to play in the wind for the faster swing speeds.  For these faster swing speeds, I have found the Titleist ProV1 to be an incredible option.
The overall control of the Pro V1 is incredible, especially when playing in the wind or on firm surfaces.  The extra spin and ball control will make a difference.  For those with high swing speeds, check out the price of Pro V1s below:
How To Test Which Golf Ball Is Best For You?
In the past several years, I have invested in a portable launch monitor that helps me determine which golf balls and golf clubs are best for my game.  I am speaking about the SkyTrak launch monitor that can be used indoors with something as simple as a mat and net, or taken with you to the driving range or golf course as your test out different clubs and golf balls. 
It became rather clear the importance of playing a Pro V1 for my game due to the overall control with irons, especially with overall ball flight.  
The great news is that the SkyTrak and comparable models can be yours for an affordable price. 
Here are my top 3 recommend affordable golf launch monitors:
If you visit any PGA Tour stop you will see the majority of professionals use a launch monitor at some point throughout the week . Many are monitoring their club face, swing path relationship as well as swing speed.  These are important numbers to monitor to make sure you are keeping your swing within a certain range.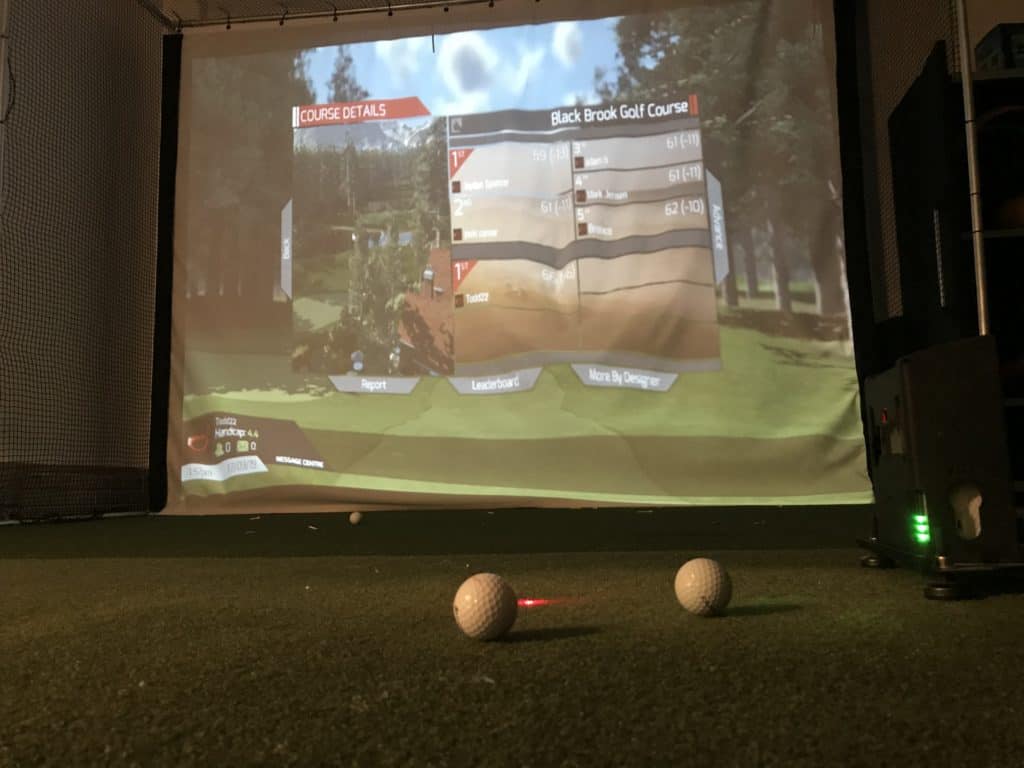 Next Steps: Train for Speed With SuperSpeed Golf
What is SuperSpeed Golf?
We could also use more speed. I have a great option for you! SuperSpeed Golf! Amazing results possible!
SuperSpeed Golf is a training system where a golfer utilizes three different weight clubs.  The green (much lighter than your driver) is the lightest club, the blue (slightly less than your driver) is a medium club and the red (slightly heavier than your driver) is the heaviest club.
The golfer is provided protocols that are accessed online and train utilizing an approach called OverSpeed Training!  
SuperSpeed Golf Potential Results
A golfer can expect to see a 5-8% increase in swing speed over the course of their training sessions.  After 4-6 weeks the increase becomes more permanent and the golfer could see these speed increases on the golf course.
The golfer can see results after the first training session, but will need to continue to train over time to make the swing speed increase permanent.  The golfer that continues to change will continue to increase over time, but at a slower rate of improvement.
Most golfers would take a 5-8% increase in swing speed in as little as 4-6 weeks.  Here is a chart to show some basic improvements that a golfer can experience.
| | | | |
| --- | --- | --- | --- |
| Original Swing Speed | After 4-6 Weeks | New Carry Distance | Total Distance |
| 95 | 102 | 245 | 265 |
| 100 | 108 | 259 | 279 |
| 105 | 113 | 271 | 291 |
| 110 | 118 | 283 | 303 |
*Assuming a 2.4 smash factor with 20 yards of roll for Total Distance.  This includes an 8% increase in swing speed.
My original swing speed was between 98 and 100 miles per hour.  Currently, I am now swinging in the 104-109 range on average.  This is around an 8 percent increase in swing speed.  The combination of the SuperSpeed Training System and the Tour Tempo app discussed below have been a game changer for me!
Take Action – What You Can Do Today to Get Better
What does this mean for you?  I believe in the following recipe to get better:
1 – Improve your motion in the golf swing by identifying a golf instructor.  Here are some options:
Here is a list of golf instructors that we have reviewed:
2 – Train to swing faster and improve your swing speed.  Here are some options:
Looking to gain more Speed and Distance in your swing. Two Options:
3 – Understand course strategy and work to break through your next barrier.  Here is a series on breaking through:
We have provided guides on how to break 100, 90, 80 and 70. Check out more below, if interested.
4 – Practice Frequently
Did you know that I build a golf simulator in my garage and have played over 500 rounds of golf on my SkyTrak system?  It has been a game changer and one worth checking out. Here are some of my other posts on golf simulators frequently asked questions: