Whether a golfer has been enjoying the game of golf for 10, 20, or 30 years, a bride in a round of golf is always special.  As a result, we always want to make more birdies. We think, if we could just make another bride or two per round, our scores could be reduced by at least several shots and we could win more money from our buddies. 
If you have ever been to a PGA tournament, the pros can make it seem pretty easy.  They blast their driver close to 300 yard or more, have a mid iron into the green and seem to hit the green a high percentage of time.  They leave themselves many opportunities per round to roll in a 10-30 footers for birdie.
When amateurs play, we might struggle to even have the opportunity more than several times per round.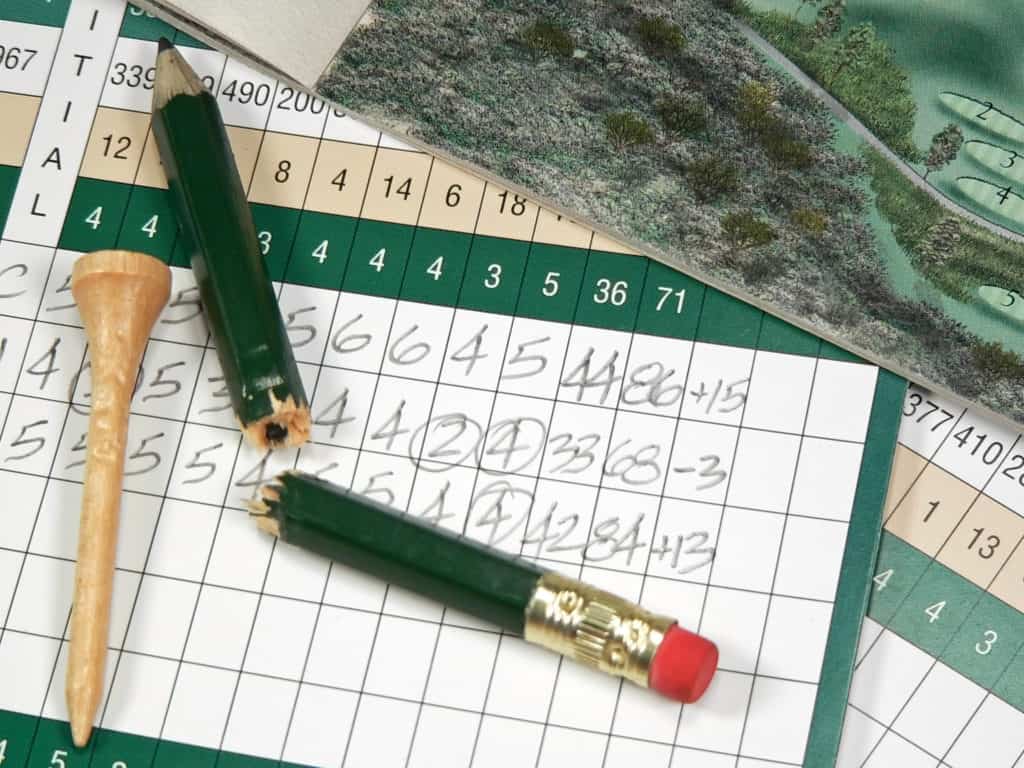 So, What is a Birdie in Golf
A birdie in golf is when a golfer scores one stroke below the par for that hole.  For example:
A 2 on a par 3
A 3 on a par 4
A 4 on a par 5
The par is set for each hole and typically adds up to around 72 over the course of 18 holes.  You will find that most golf courses have 4 par 4's, 4 par 5's and 10 par 4's on average. The easiest holes for most amateurs and pros to make a birdie on are the par 5's.
Complete overview on the following topics related to biridie golf:
How many birdies do the pros make per round
How many birdies does a scratch golf make per round
Greatest challenges to making more birdies
3 Swing Tips to make more birdies
2 Course Strategy tips to make more birdies
Related Questions
Take Action
How Many Birdies Do the Pros Make Per Round?
The tour leader currently on the PGA tour averages 5.56 birdies per round.  Tiger Woods is currently averaging around 4.42 birdies per round. As you can see, even the best golfers in the world do not birdie every hole, even though there are rounds where they might make 7-9 birdies per round and there are some rounds where they might only make 1 or 2. 
The holes that the birdie most frequently are the par 5's. Many professional golfers start a round with the expectation of making a 4 or better on every par 5. Here is a chart of some of the more notable golfers on tour and where they rank currently in birdies per 18 holes:
Current Leaders on PGA Tour – Birdies/18 Holes
| | | |
| --- | --- | --- |
| Player | Rank | Birdies/18 Holes |
| Webb Simpson | 1 | 5.56 |
| Justin Thomas | 2 | 4.83 |
| Rory McIlory | 6 | 4.63 |
| Tiger Woods | 13 | 4.42 |
| Rickie Fowler | 17 | 4.36 |
| Tony Finau | T41 | 4.13 |
| Phil Mickelson | T45 | 4.12 |
| Bryson DeChambeau | T58 | 4.06 |
| Jon Rahm | T67 | 4.00 |
Several takes aways from the list above:
If a player makes more eagles than others on the list, this could impact their ranking for total birdies per 18 holes.
The majority of the best golfers in the world make somewhere in the 4 range for birdies for 18 holes.
The 235 ranked person on the list averages 2.41 biridies per 18 holes.
The 150 th spot on the list was at 3.63
The range between the 1st golfer and the 235 golfer was 5.56 to 2.41, a 3 birdie different per 18 holes.
How Many Birdies Does a Scratch Golfer Make per Round?
The typical scratch golfers make around 2.4 birdies per 18 holes.  I play somewhere between scratch and a 5 depending on the time of year with my work schedule.  I have gone back and reviewed my past 80 rounds of golf and I average around 1.9 birdies per round. 
This would seem to be accurate as I am someone that does save many pars with my short game and does not typically over power a course.  If I were able to add more speed to my swing speed, I could play the par 5s better.
I am currently using the SuperSpeed Swing System in hopes of gaining 5-8% swing speed with my driver.  To read my full review on the SuperSpeed Golf System, visit here. 
I set the goal of increasing my swing speed during the 19-20 winter and have made some progress.  My current update is that my swing speed has increased from around 98 miles per hour up to 103 miles per hour.  I hope to hit 105 by spring of 2020. The analytics tell us that the further we hit the ball off the tee, the chances of us being closer to the hole on our next approach shot.  
The 11-15 handicap golfer only average .5 birdies per 18 holes.  Heading into your round of golf with realistic expectations is the key to enjoying your round.  If you are an 11-15 handicap let the birdies happen and do not try to force a birdie during a round of golf.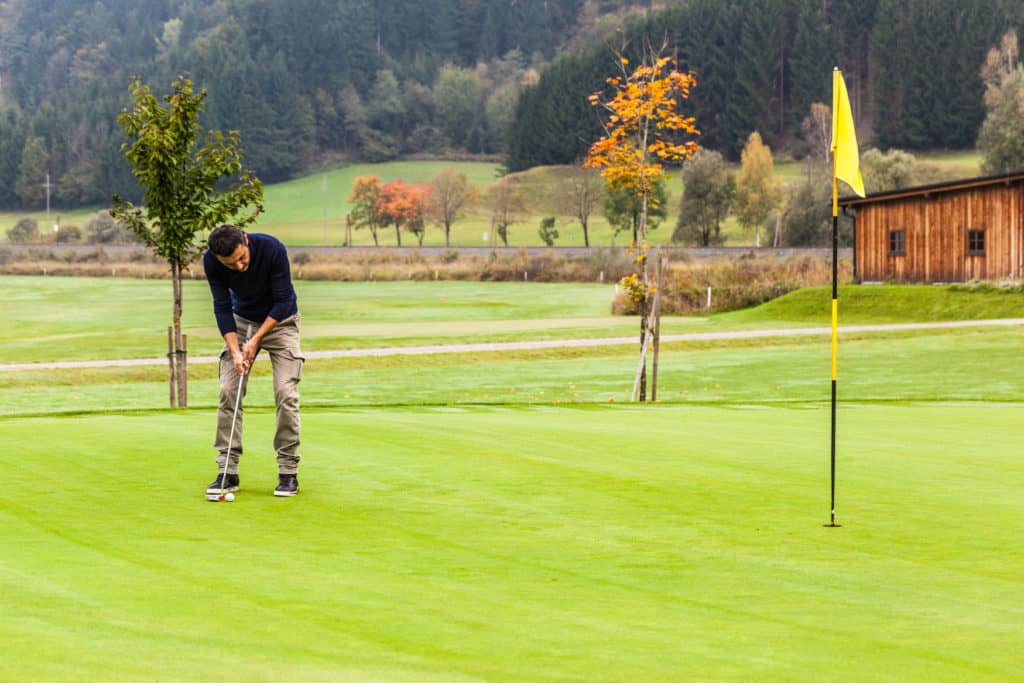 Greatest Challenges to Making More Birdies
Challenge #1 – Opportunities
In order to make more birdies we have to give ourselves more chances.  This starts with hitting more greens in regulation. Many amateur golfers do not even hit 50% of the greens in regulation. 
Right there you are eliminating your birdies chances by 50% as the chances of chipping in are pretty low. Start off by trying to get your tee shot in the fairway to give yourself a chance to hit the green in regulation.
Challenge #2 – Putting
Even when we do hit the green in regulation, the percentages are against us.  Did you know that the average make percentage on the PGA Tour from 8 feet is only 50%? 
If you double the distance out to 16 feet, the make percentage now drops to 20%. If you are an amateur and don't putt as well as a pro, your percentages will be even lower. 
What does all of this mean to us? That birdies are difficult to make and even if we stick a wedge to 8 feet, the best amateur putters might only make that putt 50% of the time.  The best chance we have for birides are on par 5's if we are a longer hitter and can get around the green in 2 and hopefully chip it inside 4 feet.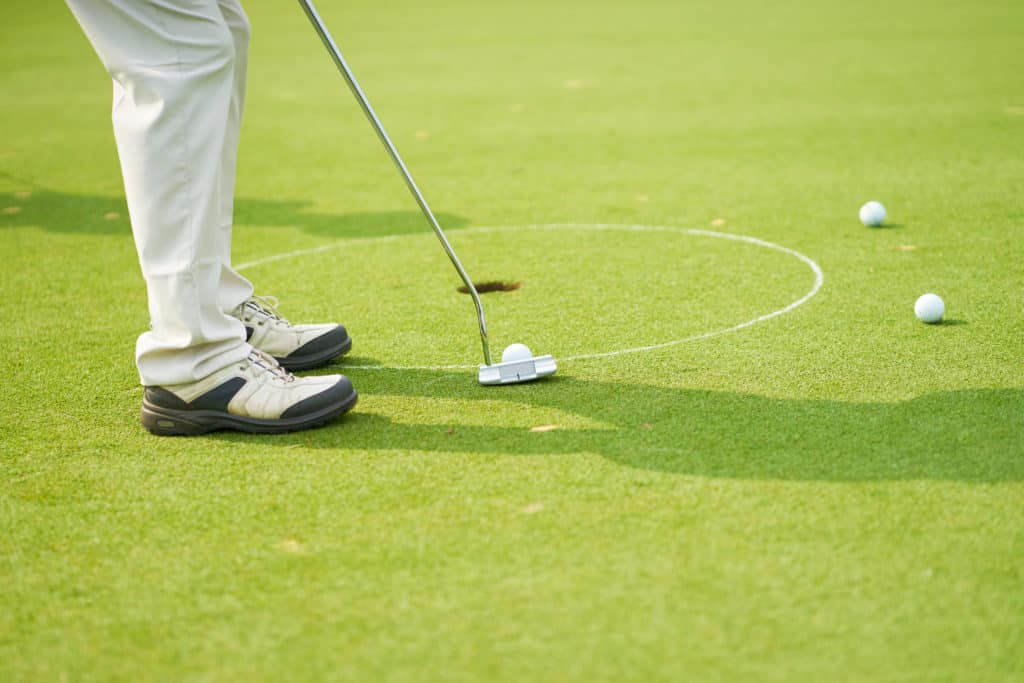 Challenge #3 – Distance
Distance is maybe the greatest challenge to us all.  If we could only have a little more distance we could play better on the par 5s and have shorter clubs into par 4s and par 3s.
The leading person on tour from 125-150 yards averages 17'7" from the hole.  The 100th ranked golfer in this category averages 23'3" from the hole. If you look at the make percentage from 16 feet and understand that is is 20%, you see why even the pros struggle to make more birdies. 
However, the one area that can help us the most and is our biggest barrier is overall distance. The average amateur only swings around 95-100 miles per hour. Increasing your swing speed just might be your best bet.
5 Tips to More Birdies
Swing Tip #1 – Gain More Distance with the Driver
Previously we talked about SuperSpeed Swing Training, but there are also some tips below that will help you hit your driver further and straighter.  We turn to one of our top rank teachers Shawn Clement to help with our driver.
Not only can he help us work the ball left to right and right to left, but he can also help us gain some overall distance with his approach.  He doesn't believe in positional based golf instruction, but rather uses our natural motions and movements to help us gain distance.
He is someone we believe in greatly at golfjourney365 and believe he is special. Here is a video that can help us all.
Swing Tip #2 – Make More Putts
Not many people identify themselves as great putters.  That's probably because we are a bit unrealistic with our putting game, until we see the stats of the pros.  Isn't that crazy that the make percentage from 16 feet on the PGA tour is 20%?
Does that change your perspective?  The reality becomes that we still want to make more putts and with the right instruction I believe that we can. At the end of the every round you want to know that you read the putt right and gave it a chance to go with the hole by hitting the ball the right speed. 
We can all get better at matching up the line and speed of every putt that we hit. The ball might not always go in, but if we can control those two variables we increase our chances of making more putts. We could all benefit from practicing more.
Here is a video with some putting tips that we believe can work:
Swing Tip #3 – Club Selection is Key
Too often, amateurs can think that they hit the ball further than they actually do.  This hurts the most when you are in the middle of the fairway or on a shorter par 3.
Let's say the distance is 145 yards and for you that is a perfect 8 iron.  You go ahead and pull the 8 iron and hit the ball decent, but not perfect. You end up in the front bunker because you were hoping that you hit the ball perfectly so that the ball could go 145 yards. 
Instead, club up and hit the ball with your 7 iron in case you don't hit the ball perfectly. Play to the percentages and stop trying to hit the hero shot every time. Here is an excellent video on club selection:
Course Strategy Tip #1 – Play the Hole Backwards
When you get to the tee instead of automatically pulling the driver and swinging hard, consider pulling a 3 wood if that leaves you in a better positions.  This works well on a 480 yard par 5.
Let's assume you aren't going to get there in two shots. The best option might be to consider what yardage you want for your 3rd shot.  Let's assume that yardage is 80 yards.
You know have to hit your first two shots only 400 yards. Can you hit your 3 wood 200 yards? Then let's go ahead and use that off the tee.  If the ball bounces out to 220 yards, you only have to hit your next shot 180 yards, a simple 5 wood, now leaves you with an 80 yard wedge shot for your 3rd shot.
By using this approach you can simplify the approach and keep yourself in play all day.  Our goal is to give ourselves as many chances as possible for biridie.
Here is a great video on Golf SideKick who uses great course strategy:
Course Strategy Tip #2 – Reconsider our Mindset
Maybe the goal should be to make the best score possible on every hole.  Instead of forcing biridies, allow the biridies to naturally happen. Come to every hole looking to make par and not forcing birdies. I often golf with people who are unrealistic and believe they should be making 5 birides per round like the pros. This lead to unhappy and angry golf, resulting in blow up holes and higher than expected scores. 
If you are someone that struggles to break 100, here is an excellent video to help you out:
Related Questions
How can I get my game to the next level?
We have provided a series on how to break 100, 90, 80 and even 70.  During our golf career we have broken each barrier and share tips that help golfers when they reach that next barrier.  There is nothing like breaking through and getting to the next level. 
What other speed options would you recommend?
If you are interested in SuperSpeed Swing System make sure you use discount code Golfjourney365 for a 10% off discount.  Check them out here. 
If SuperSpeed Golf is not for you, we would next recommend SwingMan Golf.  This is a complete training system that has produced quality results over the years.  Check them out here: Gain 30-40 yards in 30 Days – Swing Man Golf
Take Action…
Much of golf is mental.  You have to have the right mindset and approach to the game.  If you are someone that plays angry, the chances of reaching your highest level of performance is decreased.  Keep in mind that in order for your body to perform at its' highest level your mind must be in a good place. There are different strategies that you can use to keep your mind right.
We recommend two books for improve your mental game with golf:
Golf Is Not A Game of Perfect – By Dr. Bob Rotella
Zen Golf: Mastering the Mental Side of Golf – By Dr. Joseph Parent
Next, speed is truly the separate when you look at analytics in golf.  While putting and other factors are important, there is no replacement for swing speed.  If you are a quality golfer already, the next level of growth is to add speed to your game.
The great thing about living in today's world is the access to the best instructors in the world via the internet.  We no longer have to rely on the major golf publications to put forth poor swing advice.
We now have instructors like Mike Malaska, Shawn Clement and others who are truly top notch.  Here is our view of the top 5 online golf instructors that you can have free access to. Check out our review – Best Online Instruction – (My Top 5)
Last but not least, one way I was able to improve my game was by paying more frequently.  Living in a part of the United States that has cold winters was frequently a barrier to playing the game we all love and finding a way to get better. 
As a result, I researched and then researched some more about golf simulators. I was shocked to learn the price of golf simulators (better than I thought) and was able to build a golf simulator in my 3rd car garage bay.  I have now played over 500 rounds of golf on my SkyTrak based golf simulator. To read more about the process, check out our 20 plus articles on my golf simulator build, here. To price out a golf simulator package, check out Rain or Shine Golf.
Finally, we all love the game of golf and are on a journey to get better and play golf as much as possible.  Golf is a special game. We are here to help you get better and believe that the many resources on the internet when combined with hard work can bring progress in our journey to reach our full potential.