If you are new to the game of golf and have spent time practicing at the driving range, you might be getting anxious for that first round of golf!
And we don't blame you!
Golf is an exciting sport enjoyed by people of all ages.
It is a great opportunity to spend time outdoors with family and friends taking on the challenging sport of golf.
It is a sport that many juniors get started in and seniors towards retirement age.
So, how do you know if you are ready for the course?  
I have made a checklist for you with some descriptions below on how to assess and determine if the golf course is the next step for you!
Am I Ready for the Golf Course?
There are some key benchmarks to consider.  Can you hit the golf ball with every swing?  Can you hit the ball at least 75 yards in the air?  Have you practiced putting? Are you able and willing to keep the pace of play with others on the golf course?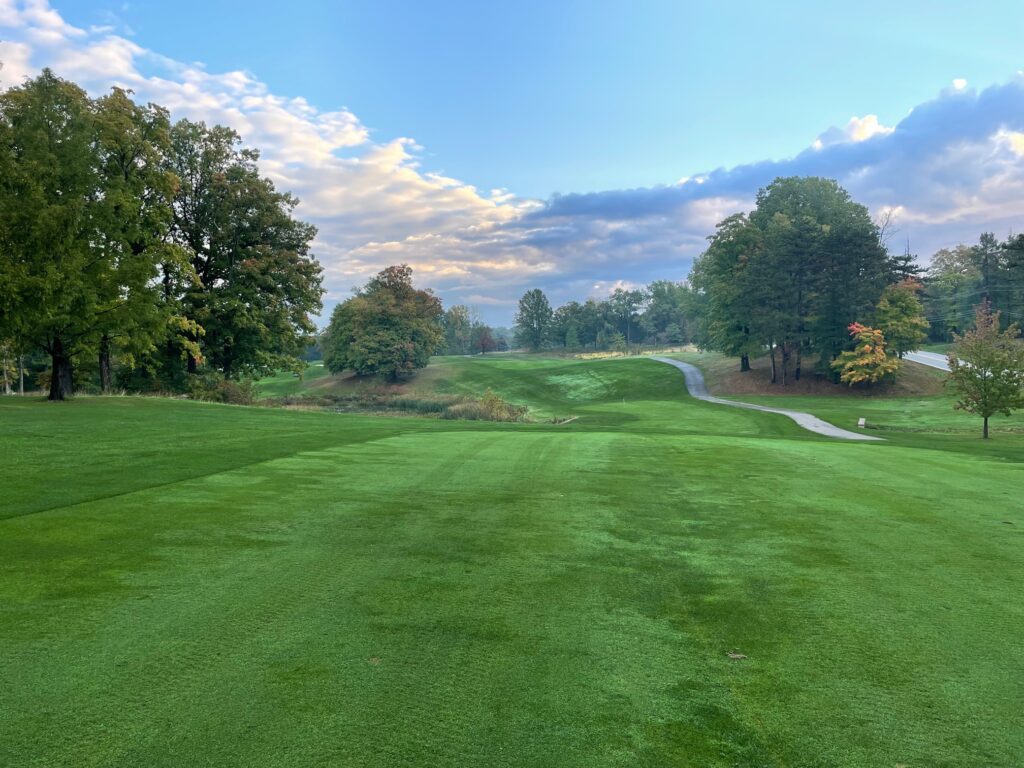 Am I Ready for the Golf Course: Checklist
I can swing and hit the golf ball without whiffing.
I am able to hit the ball in the air at least 75 yards.
I have a basic understanding and ability to chip and putt.
I am aware of the proper etiquette on a golf course.
I am able to keep pace or am willing to pick up my golf after double par.
I have my own set of golf clubs and a bag.
I have someone else to play my first round with.
The good news is that golf at certain times of the day is perfect for the beginner.  These times include on weekday evenings or even a Sunday evening.  Golf courses have typically cleared out and a 9 hole round is very doable.
The biggest area for any new golfer is to ensure he or she is willing to keep pace if the course is crowded.  If there are gaps, you can always let people play through.  I would err on the side of heading to the course sooner rather than later.  As long as you are aware of the etiquette typically expected at golf courses and you are willing to keep pace or pick up your golf ball, you will be fine!
Our ultimate recommendation is to find a quality, experienced golfer that can help you experience a quality first round. Your goal should be to hit 1-2 quality shots that you can build on and continue to work on your swing for improvement. Of course, there is a good chance you will love the game and want to get better. So, we provided some insight on drills you can work on prior to your first round and beyond!
What Swing Technique to Work on Prior To Your First Round?
If you haven't played your first round yet, here are some basics to focus on at the driving range.  I believe these to be the fundamentals or key to the golf swing.
Golf basically comes down to these three keys:
#1 – The golfer is able to control the low point in his or her golf swing.  This helps with the ability to strike the ball solid.
#2 – The golfer is able to start the ball on his or her start line and have a predictable curve.
#3 – The golfer has enough swing speed and distance to play the course.
The beginner golfer should really focus on #1 above.  The other two can come with time and can be drilled to improve the skill set.
Here is a great drill for #1 above:
Low Point Control Drill
Take some yard paint and paint a 1-2 yard long line.
Setup with 55% of your weight on your front side.
Try to hit the target side of the line and see how many times out of 10 you can do this successfully!
Repeat this drill every day for a month, tracking your progress and your ability to to this successfully in trials of ten.
You may need to start with half swing and progress to full swings.
If you are struggling, put more weight forward and work on keeping your head still to help control the low point in the swing.
Here is a great drill for #2 above:
Stock Shot Drill
At the driving range, set up an alignment stick about 6-8 yards in front of you, straight down your target line.
If you have a second alignment stick, set the stick 3-4 feet right of the first stick (for a draw) or left of the first stick (for a fade).
Complete your initial assessment see how many times out of 10 you can start the ball to the right or left of your target.  Pick one side and measure your game at this point.
The goal is to eventually get 7 out of 10 shots to start to the correct side and draw back towards the target.
Did you know that you aren't stuck at your swing speed?  Is it possible to increase your swing speed?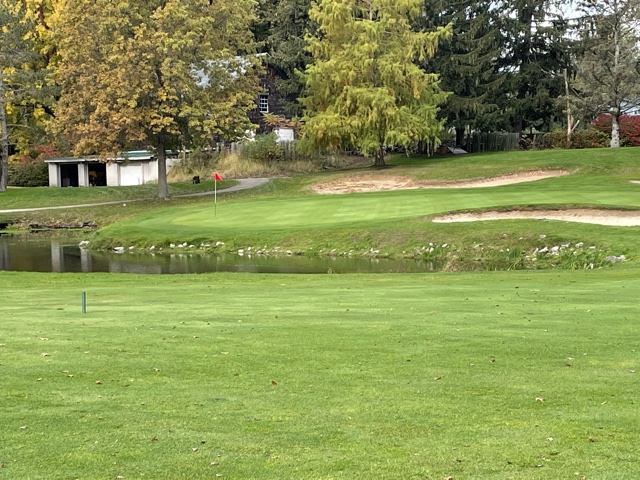 Here is a great drill for #3 above:
I spent many years wondering how I can increase my swing speed.  Regardless of your current speed levels, there are always new barriers to break!
When I was playing junior golf, we weren't fortunate enough to have some of the training aids and knowledge that is now available.  Smart people have studied the golf swing and have created training aids and protocols to help all golfers increase their distance!
At around the same time, the statistics from the PGA Tour have become more clear and the importance of speed is acknowledged by many to be a key to being the best on the PGA Tour.
Within the past several years, there have been several products hit the market to make speed gains possible.  While many people for many years waited for the latest driver to come out to gain an additional 5-10 yards, you can now do this even with your current clubs.
Did you know that with the SuperSpeed Training System you can gain 5-8% increase in swing speed as early as the first training session?  This would allow you to gain somewhere between 10 and 30 yards depending on your current swing speed.
SuperSpeed Golf – Use Discount Code Golfjourney365 for some savings!
The SuperSpeed Training System is based on three different swing speed sticks all weighing at different weights.  There is a green club that is 10% lighter than the average driver, the blue club which is 5% lighter and the red club which is actually 5% heavier!
Following their prescribed protocols the golfer completes the training every other day.  The total time to complete most of their protocols is between 10-15 minutes.  Most people can find the time to make this happen.  The golfer will also need a swing radar to measure their progress. 
The science behind the SuperSpeed Training System is based on overspeed training.  Overspeed training has been around for several decades now and has been used by olympic athletics in the sport of Track and Field.  
The science behind this overspeed training is based on the premise that your brain will only allow your body to move as fast as it feels it can stop safely!  So, you get to work and swing the clubs as fast as possible, retraining your brain to allow you to swing your driver faster.
For more permanent results, the golfer should continue these training protocols for several months.  The initial 5-8% is great and can become more permanent with the right length of training.  The golfer can expect to continue to break down barriers every several months at a 1-2% increase.
My own experience has been an increase of 7-10 miles per hour on average from between 98-101 all the way up to 106-109.  My goal is to hit the PGA Tour average of 113 mph in the coming months.  I will continue to train every other day and watch in amazement as I am hitting drivers longer now than ever before!
Phil Mickelson (a senior golfer now) has been known to increase his swing speed in the past year or so and is close to 120 miles per hour in his swing speed.  There are potential results for golfers of all ability levels and age!  
Check the current price on SuperSpeed Golf System, here!
| | | | |
| --- | --- | --- | --- |
| Original Swing Speed | After 4-6 Weeks | New Carry Distance | Total Distance |
| 95 | 102 | 245 | 265 |
| 100 | 108 | 259 | 279 |
| 105 | 113 | 271 | 291 |
| 110 | 118 | 283 | 303 |
Next Steps: Check out some of our other helpful posts!
Final Thoughts: Head out to the course and assess your game
Get out and have fun.  Don't let the fear of not being good enough or not knowing enough get in your way.  One key is to find an experienced golfer, who more than likely will enjoy helping you out!