Every golfer should highly consider what are the 14 best golf for his or her game.
If you aren't exploring golf clubs in the 180 yard plus range or inside of 120 yards, you are potentially leaving shots on the course.
Of course every golfer is going to carry a Driver, a Putter and at a minimum a 6 through 9 iron.  Where a golfer really needs to focus is in the long iron, hybrid, fairway wood area and then of course the wedges to have the correct yardages.
Today, we dive into the topic of 2 iron vs 3 hybrid.  Much our advice will come down to some key personal preferences, performance and overall confidence with each club.
2 Iron vs 3 Hybrid: Which One Should I Carry?
For the majority of golfers, the 3 hybrid will be the preferred club due to the ease at which the golfer will be able to launch a high, straight shot in addition to the versatility provided.  The 2 iron might provide additional precision and a tighter dispersion for the more elite golfer that is in the 5 handicap range and below.
Quick review
Who should carry the 3 hybrid?
Is your handicap 6 or higher?
Do you struggle to hit long irons?
Do you have success with other hybrids?
Is your driver swing speed below 100 miles per hour
If you answered yes to any of the questions above, for the most part the 3 hybrid will be the club for your game.
Who should carry the 2 iron?
Is your driver swing speed around 100 miles per hour or more?
Do you lack precision with a hybrid and sometimes over draw the hybrid?
Do you hit solid 3 irons that are precise?
If you answered yes to all 3 of the questions above, then the 2 iron might be the better club for your game.
Let's dive into the more specifics on the pros of both the 3 hybrid and the 2 iron.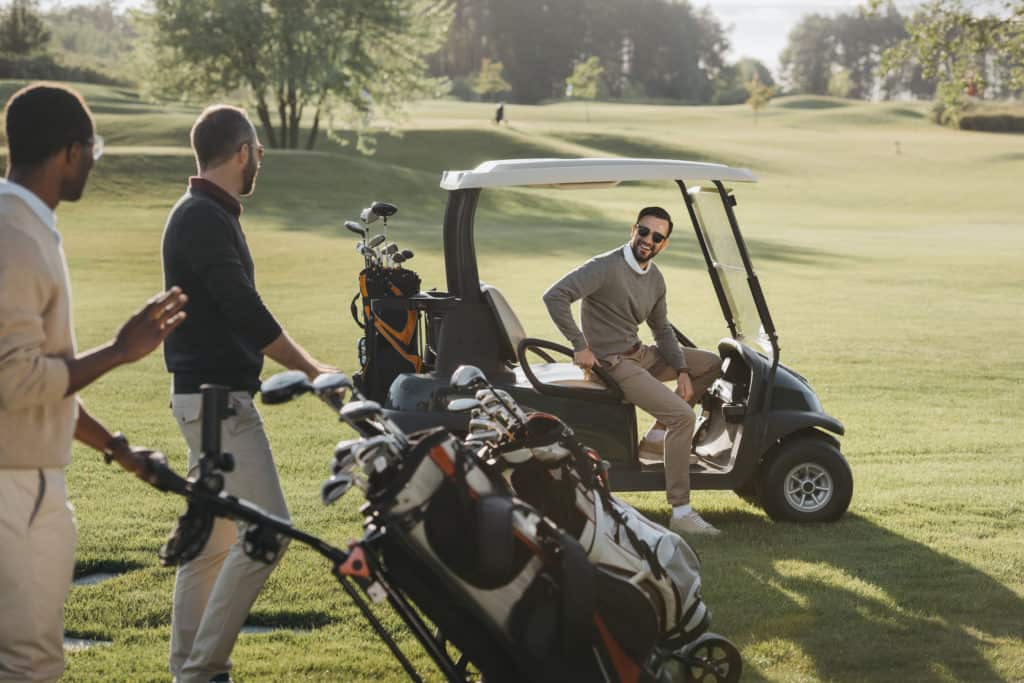 Pros of the 3 hybrid
Easy to launch high and far
Versatile club from many different lies
Quality option for all swing speed ranges
3 Hybrid: Easy club to launch high and far
The technology in the design of the 3 hybrid makes it an easy club to hit high and far.  The golfer is able to build confidence from watching the ball flight of the 3 hybrid.  As the golfer stands over the shot, regardless of the lie, they can swing with confidence and know that the ball will get off the ground and travel a quality distance relative to their swing speed.
The fairway wood and hybrid technology continues to improve and these clubs were originally built for the high handicap golfer that struggled with the long iron or the 3 wood.
3 Hybrid: Versatile club from many different lies
Whether you find yourself int he fairway, rough or fairway bunker, the golfer can expect to hit a solid shot as the club is designed to help you launch the ball high and far from various lies.   Overall, the hybrid is an amazing club for the golfer that lacks some swing speed and they find their ball often in the thicker rough. 
The club's ability to get through the rough and make solid contact the ball without the clubhead twisting is very important. 
3 Hybrid: Quality option for all swing speed ranges
We now see more and more professional golfers utilize the 3 hybrid.  It is essential to get the right shaft and the proper amount of offset to ensure the better golfer doesn't overdraw or hook the ball.  Initially, the more elite golfer insisted on staying with the long irons, but we now see an increase in the numbers of professionals putting the hybrid in their own bag.
Do professional golfers use hybrids?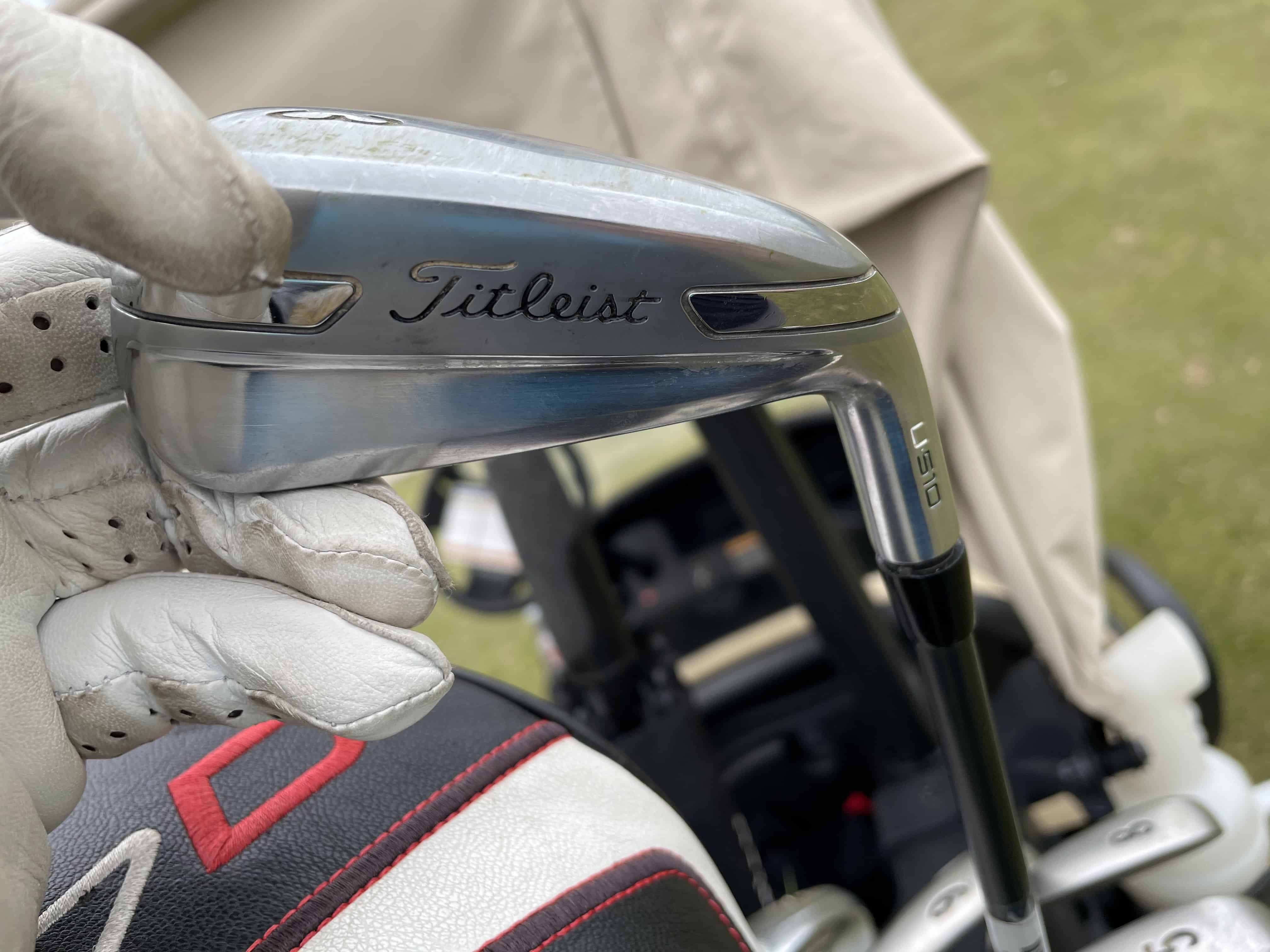 Pros of the 2 Iron
Precision and dispersion 
New technology and design
Shot height control
2 Iron: Precision and dispersion
Many of the elite golfers will be seeking a club that they can dial in from the 200 to 220 yard range.  The 2 iron provides that benefit over the 3 hybrid for the elite golfer.  Many golfers with higher swing speeds do not have trouble launching a 2 iron high enough and far enough to have the club be a major asset in the bag. 
Ultimately, the higher end golfers desires a tight dispersion with the longer clubs and the dispersion with a 2 iron can be pretty small and the miss can be predictable.
2 Iron: New technology and design
I have owned two different 2 irons in my life.  The first was the Titleist DCI 981.  I often used the club on dog leg holes where a draw or hook shot worked out well.  Over time, unless my swing was really on that day, it was a difficult club to hit.  I spend a period of about 10-12 year playing a 3 hybrid. 
Then I tested out a Titleist 2 Utility Iron and I was amazed at the distance, dispersion control and overall performance of this club.  I carry this club and often use it on short par 4s, long par 3s and on the 2nd shot on par 5s.  I have a solid idea of where it will fly and what my "miss" will look like. 
It provides me confidence and I can hit it with precision. The new technology behind this version of a 2 iron makes it a much better club than the 2 iron from the late 1990's.
2 Iron: Shot height control
The elite golfer will seek the ability to control the height of the shot.  This is always easier to control with an iron over a hybrid for many golfers.  When golfers are playing in windy conditions, the 2 iron stinger like shot is a go to shot for many of the elite golfers.  It is also a quality shot when you need to hit the fairway.  The 2 iron is a premium club to be able to control the height of the shot.
9 different golf shots to help your game, today!
3 Hybrid vs 2 Iron: Length and Loft
3 Hybrid
Shaft length = 39.5 inches
Club loft = 22 degrees
2 Iron
Shaft length = 39 to 40 inches
Club loft = 18 degrees
Final Thoughts: Test out what is best for your game
I would highly recommend testing out both clubs.  I would recommend a Skytrak Launch Monitor as a purchase you might consider not only to improve your swing and to be able to hit shots 365 days a year, but also it is a great tool to read ball speed, launch angle, spin rate and carry distance with all of your golf clubs in your bag.
Here are some options of various launch monitors to price out: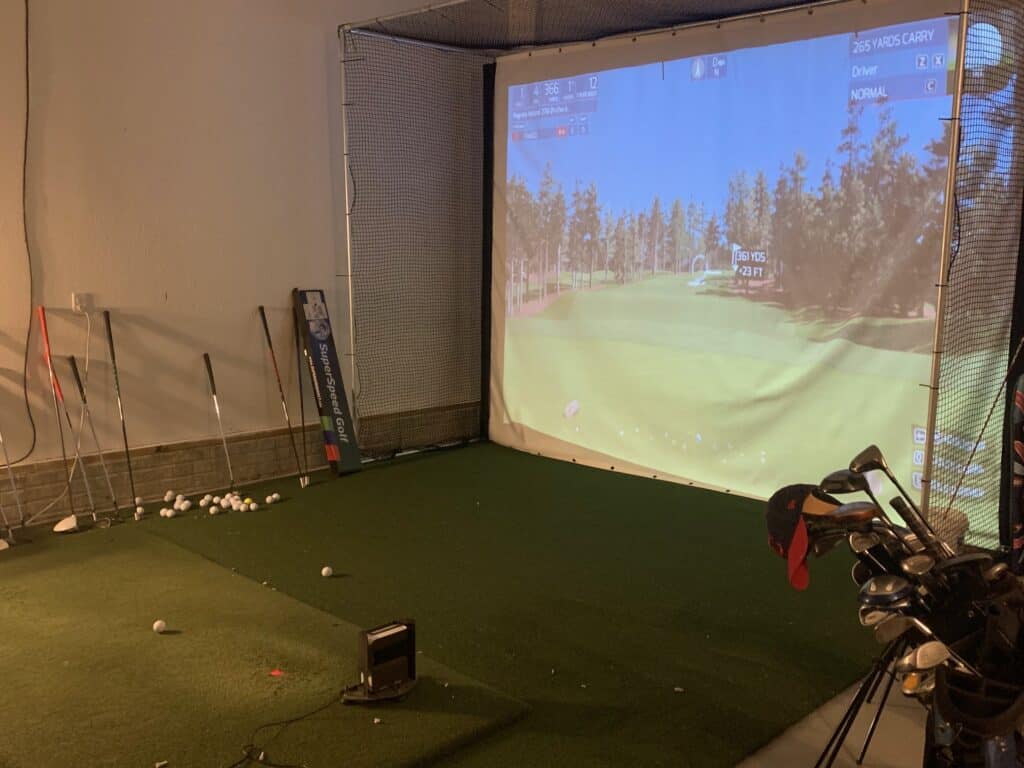 My Secret To Golf Improvement
Let's face it, in order to get really good at golf, we must practice frequently.  About three years ago, I made the leap and invested in a golf simulator build for my garage.  I went with a SkyTrak Launch Monitor and the TGC software and can now play over 100,000 courses including Augusta, Pebble Beach, Bethpage Black, Whistling Straits. St. Andrews and many other of the top 100 courses in the world.
This golf simulator setup, which is more affordable that you might imagine, has been a game changer.  I can now play golf everyday of the year regardless of rain, snow, cold weather or time of day.  I can practice or play rounds of golf.  I can stand in the 11th fairway at Augusta and with the auto-rewind feature I am able to practice my approach shots from various differences.
It is worth checking out through Rain or Shine Golf as they offer some incredible packages along with financing offers that are difficult to beat.
Some direct links to Rain or Shine Golf for pricing and financing:
Take Action – What You Can Do Today to Get Better
What does this mean for you?  I believe in the following recipe to get better:
1 – Improve your motion in the golf swing by identifying a golf instructor.  Here are some options:
Here is a list of golf instructors that we have reviewed:
2 – Train to swing faster and improve your swing speed.  Here are some options:
Looking to gain more Speed and Distance in your swing. Two Options:
3 – Understand course strategy and work to break through your next barrier.  Here is a series on breaking through:
We have provided guides on how to break 100, 90, 80 and 70. Check out more below, if interested.
4 – Practice Frequently
Did you know that I build a golf simulator in my garage and have played over 500 rounds of golf on my SkyTrak system?  It has been a game changer and one worth checking out. Here are some of my other posts on golf simulators frequently asked questions: